A delicious Banana Smoothie brings back memories of my childhood!
While I love a good Green Smoothie, banana smoothies are one of the two smoothies that my dad would make often growing up and they will always hold a special place in my heart.
I hope you enjoy it as much as we do!

(Affiliate links included for your convenience. By purchasing through these links, I receive a small commission but you never pay a penny more. Thank you for supporting my blog.)
Banana Smoothie
Food has an amazing way of bringing back memories, thoughts, and feelings and drinking a delicious smoothie brings back all sorts of nostalgic feelings for me.
To get the best banana smoothie, you want to use bananas that are brown.
The browner the banana, the sweeter this will be.
If your bananas are really brown, you can use less sugar than my recipe calls for.
I will admit this recipe has more sugar than I usually use for my smoothies now, but this super sweet banana smoothie is just so yummy, I didn't want to tweak the recipe too much.
But feel free to use less sugar if you prefer!
In this recipe, both milk and bananas are used.
Both milk and bananas help to give a smoothie a very creamy, not icy, texture.
I love smoothies that are creamy and not too icy, so I always try to have one or two ingredients in the recipe that help with that.
In this case, bananas and milk both help so no yogurt is needed.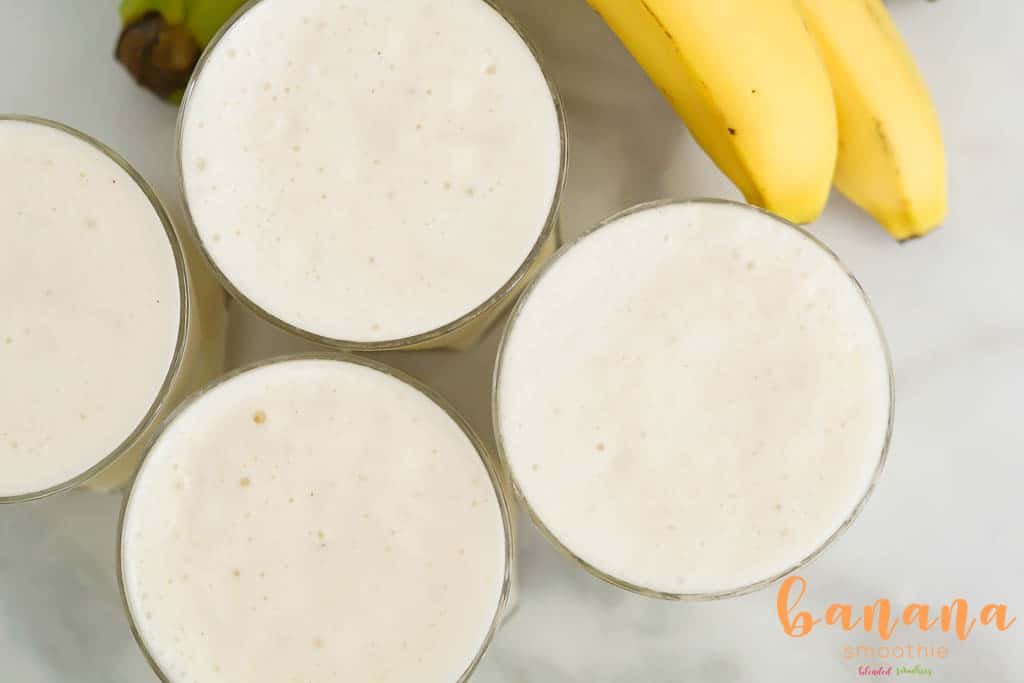 This is a banana smoothie recipe with milk.
If you are trying to avoid dairy, you can use soy milk, almond milk or coconut milk, but your smoothie may not be quite as creamy.
This recipe is for a banana smoothie without yogurt, but if you leave out the milk, you may want to consider adding yogurt (coconut, soy or almond is ok) to help add a bit more creaminess to your smoothie.
Are banana smoothies good for you?
Banana smoothies can be good for you as long as you use healthy ingredients!
This recipe contains bananas, milk, vanilla, ice and a bit of sugar.
Sugar is optional though.
If your bananas are ripe enough, they will provide enough sweetness for your smoothie which will make a very healthy banana smoothie recipe!
The sugar in this recipe is used to sweeten and deepen the banana flavor.
But it is not necessary if you prefer to leave it out.
The point is, you can always modify this recipe to meet your dietary needs, just know that the overall taste and texture will be a bit different if you do so.
Are you ready for this smoothie recipe? Ok. Let's do this!

What is the best blender to use to make a smoothie?
There are many blenders you can use for making smoothies, but I personally own the Vitamix 780 and think it is simply the best.
I get smooth, consistent results every single time which is exactly what I want for all my smoothies!
You can buy your own Vitamix 780 HERE.
Banana Smoothie Recipe
Ingredients:
2 cups Milk
½ teaspoon Vanilla
2 Bananas
¼ cup Sugar
2 cups Ice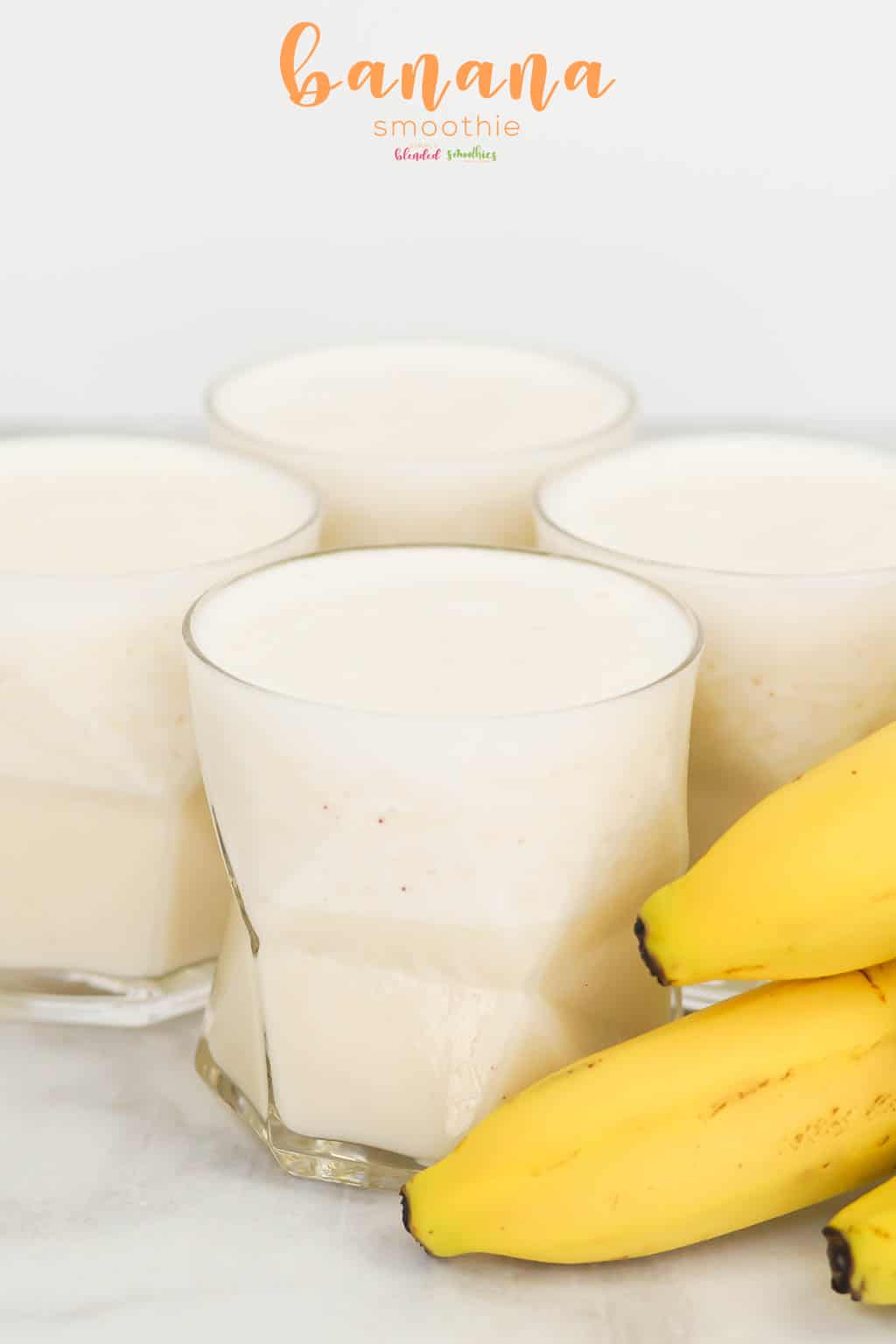 How do you make a banana smoothie?
Place all ingredients (bananas, milk, vanilla, ice, and sugar) in the blender and blend for several minutes until smooth.
If your bananas are extra brown, or if you prefer a less sweet smoothie, use less sugar.
Serve immediately!
This smoothie will be creamy, frothy, and oh-so-yummy!
Snag the printable recipe below: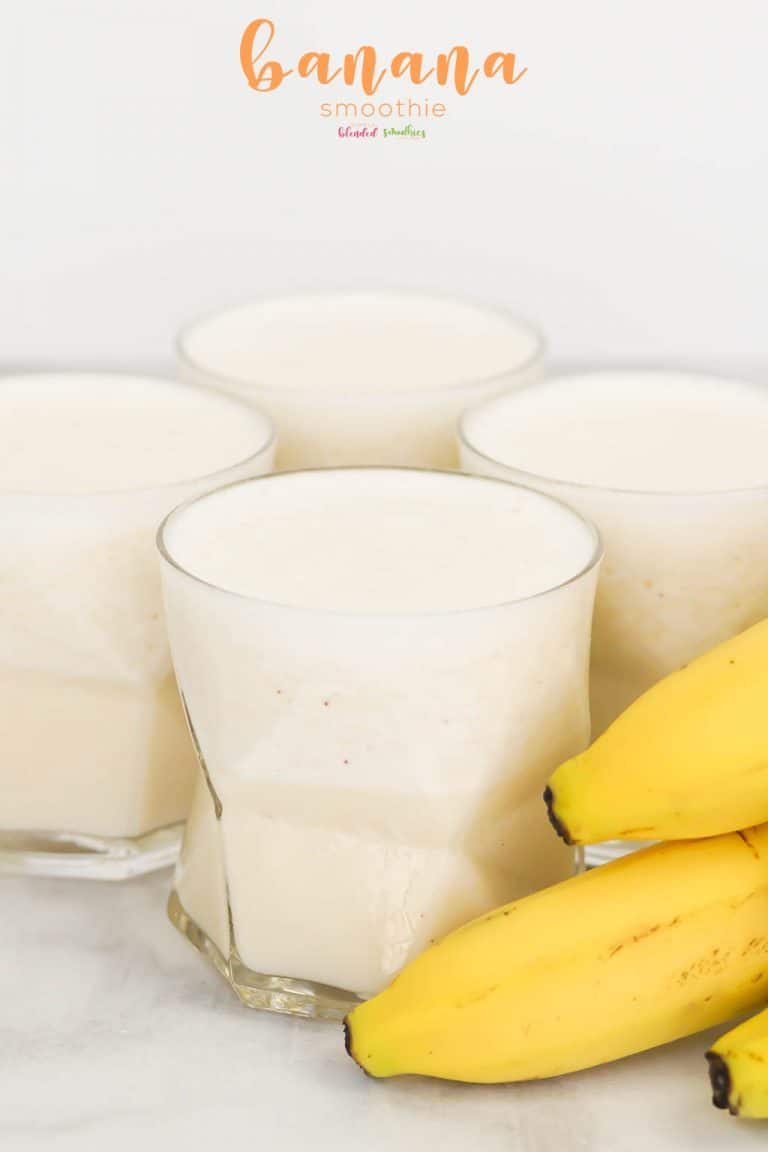 This delicious banana smoothie brings back childhood memories and is the perfect combination of creamy, sweet and delicious banana flavor! It is a great way to use brown bananas up, but you can make this with ripe bananas too.
Ingredients
2 cups Milk
½ teaspoon Vanilla
2 Bananas
¼ cup Sugar
2 cups Ice
Instructions
Place all ingredients in the blender and blend for several minutes until smooth.
If your bananas are extra brown, or if you prefer a less sweet smoothie, use less sugar.
Recommended Products
As an Amazon Associate and member of other affiliate programs, I earn from qualifying purchases.
Nutrition Information:
Yield:
4
Serving Size:
1 grams
Amount Per Serving:
Calories:

165
Total Fat:

3g
Saturated Fat:

2g
Trans Fat:

0g
Unsaturated Fat:

1g
Cholesterol:

10mg
Sodium:

66mg
Carbohydrates:

32g
Fiber:

2g
Sugar:

20g
Protein:

5g
Nutrition information isn't always accurate.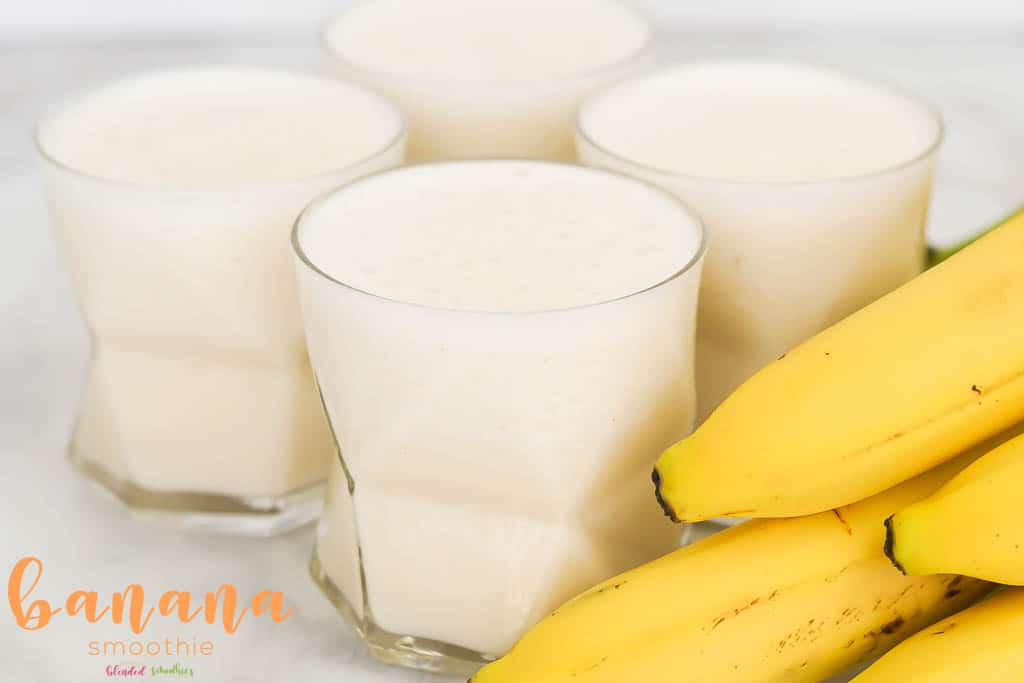 I would also love it if you would take a moment to pin this recipe too! Thanks!

You might also enjoy these smoothie recipes: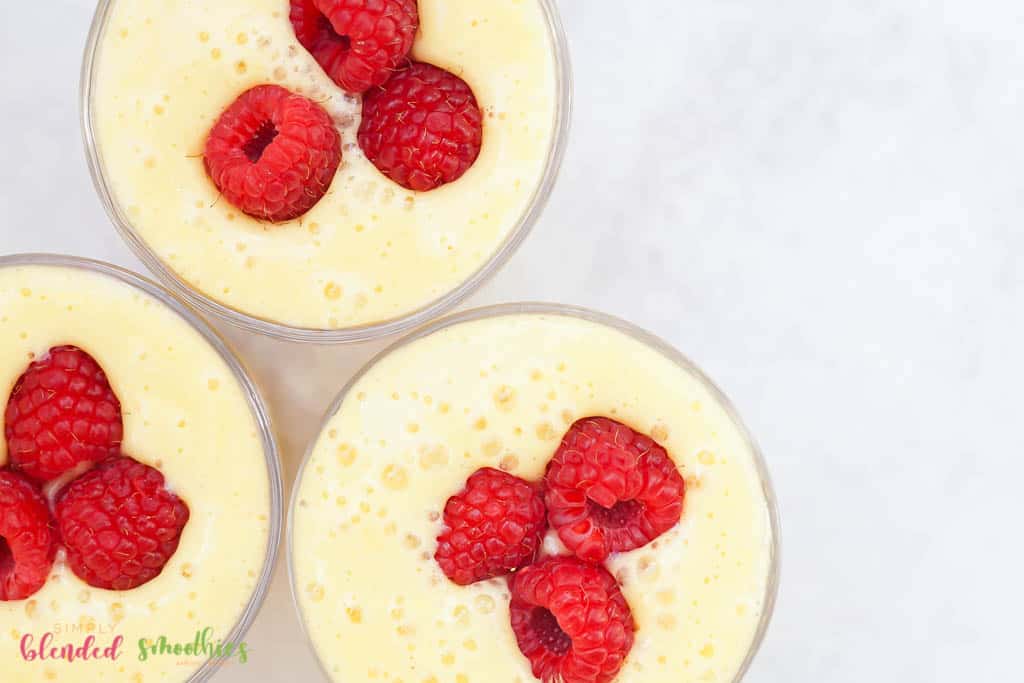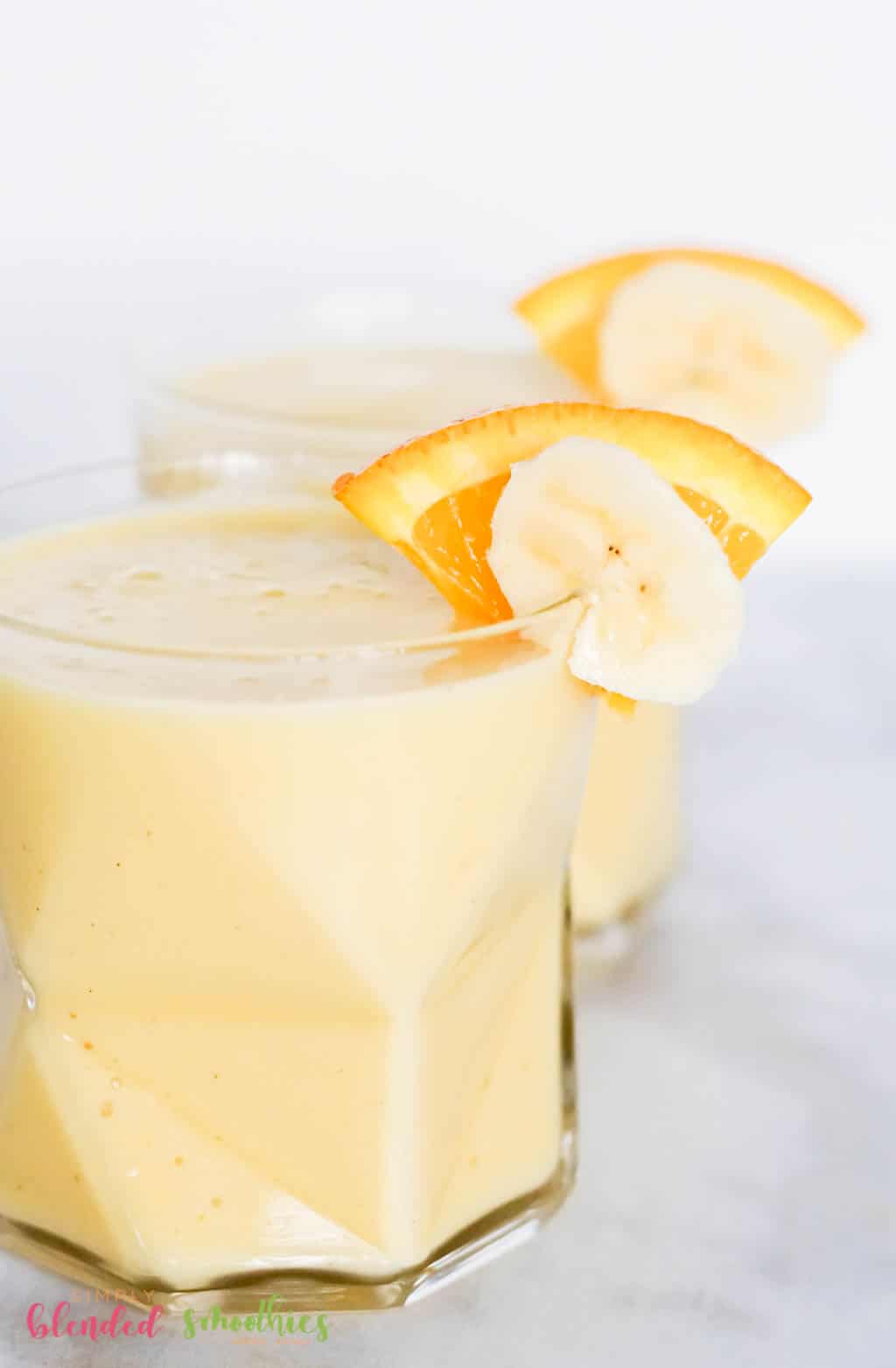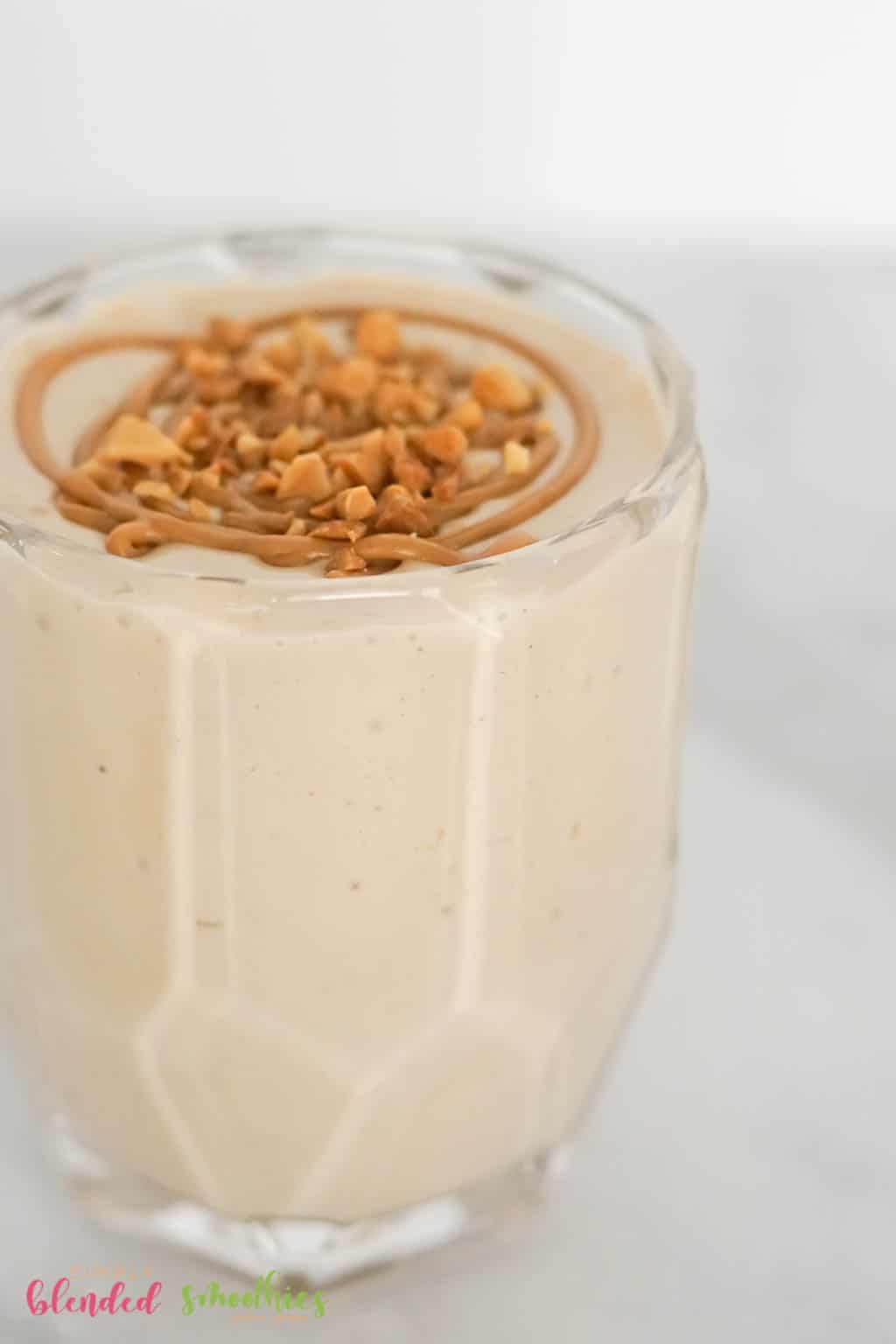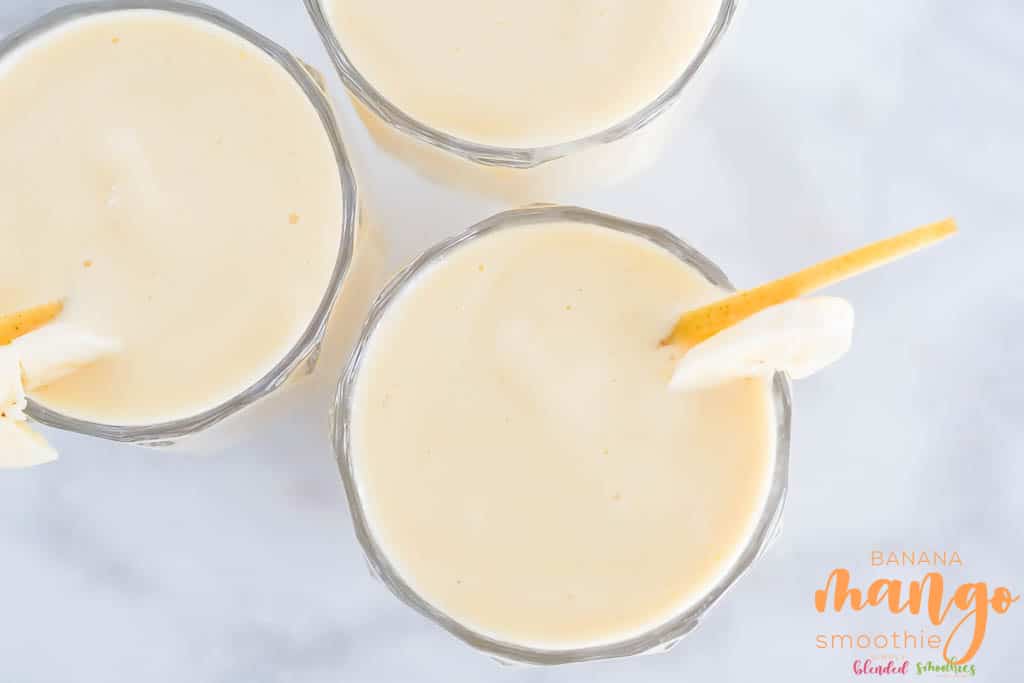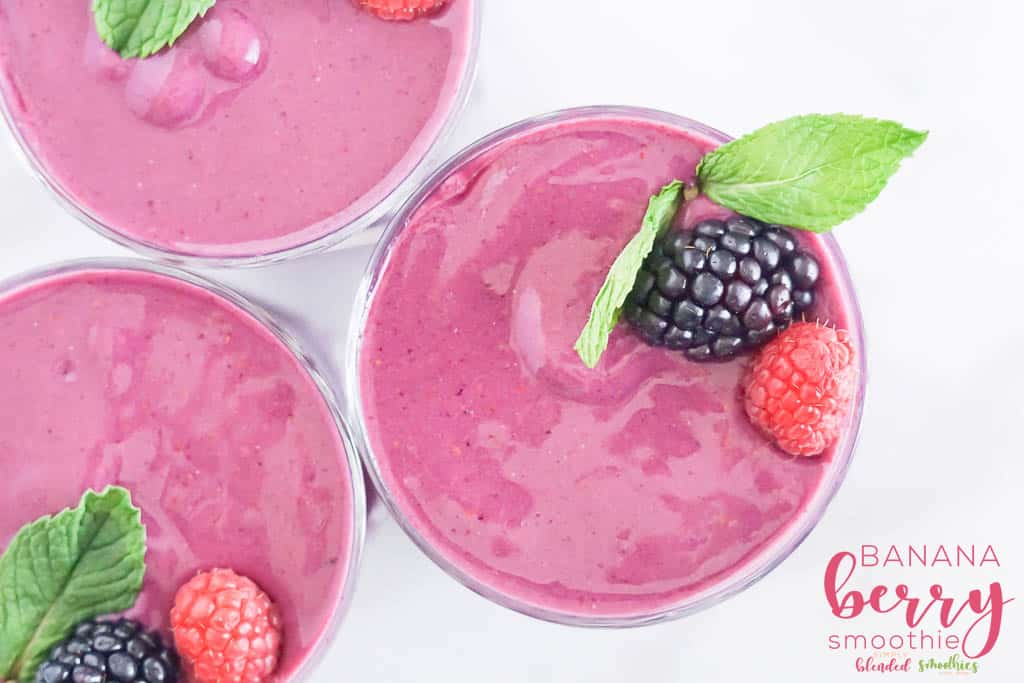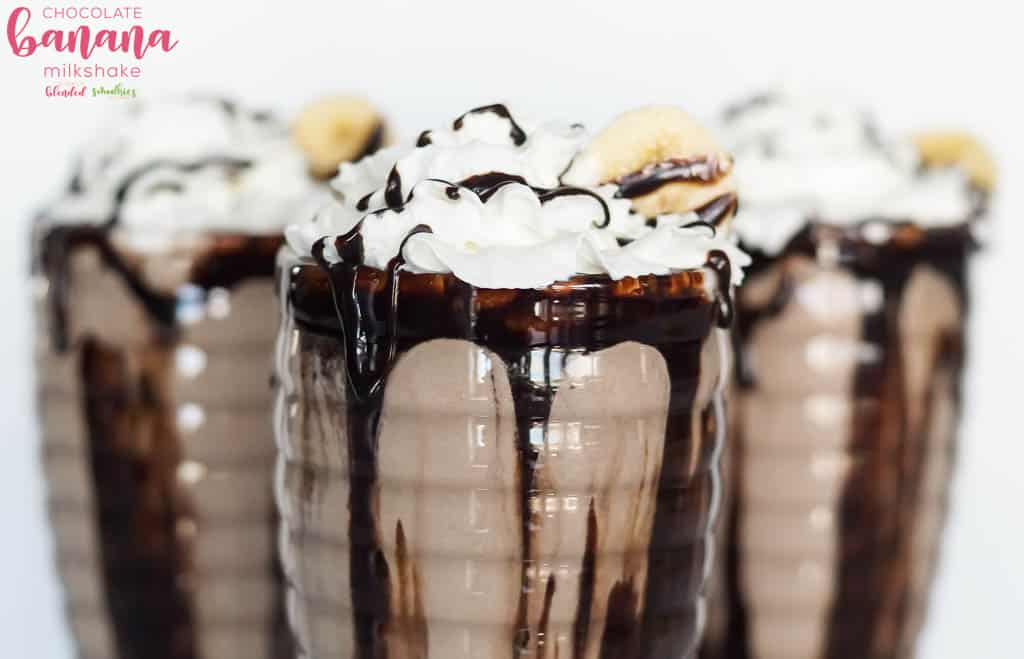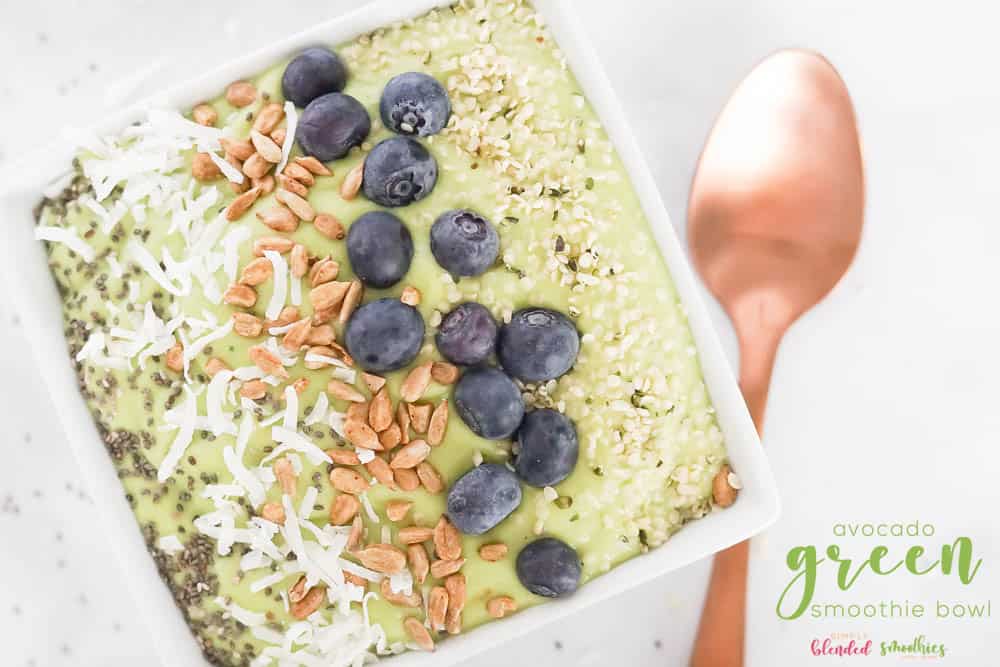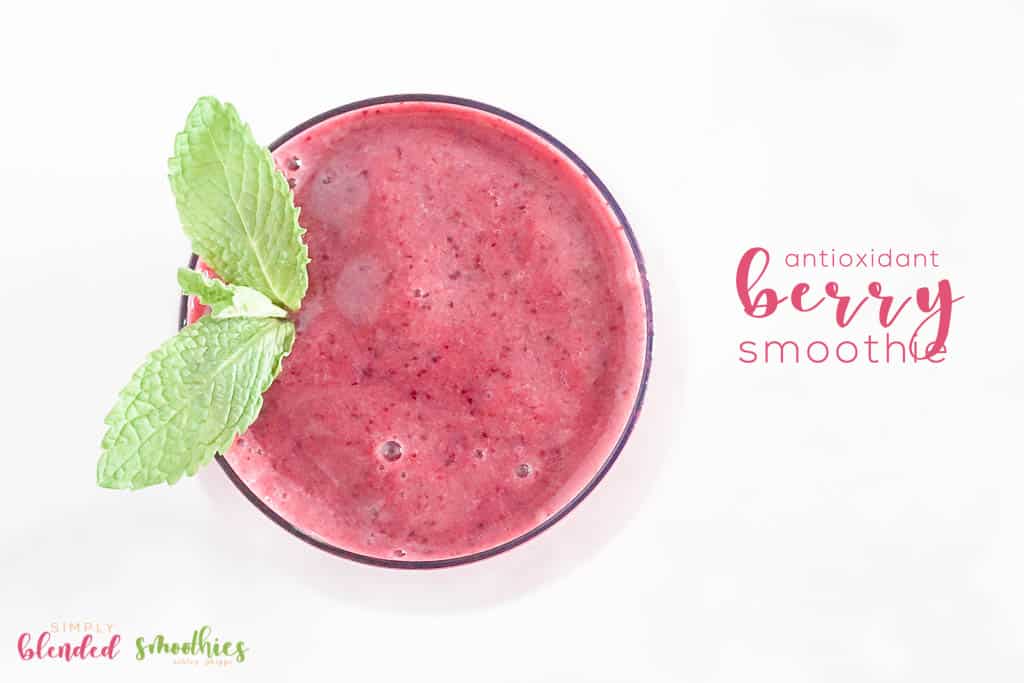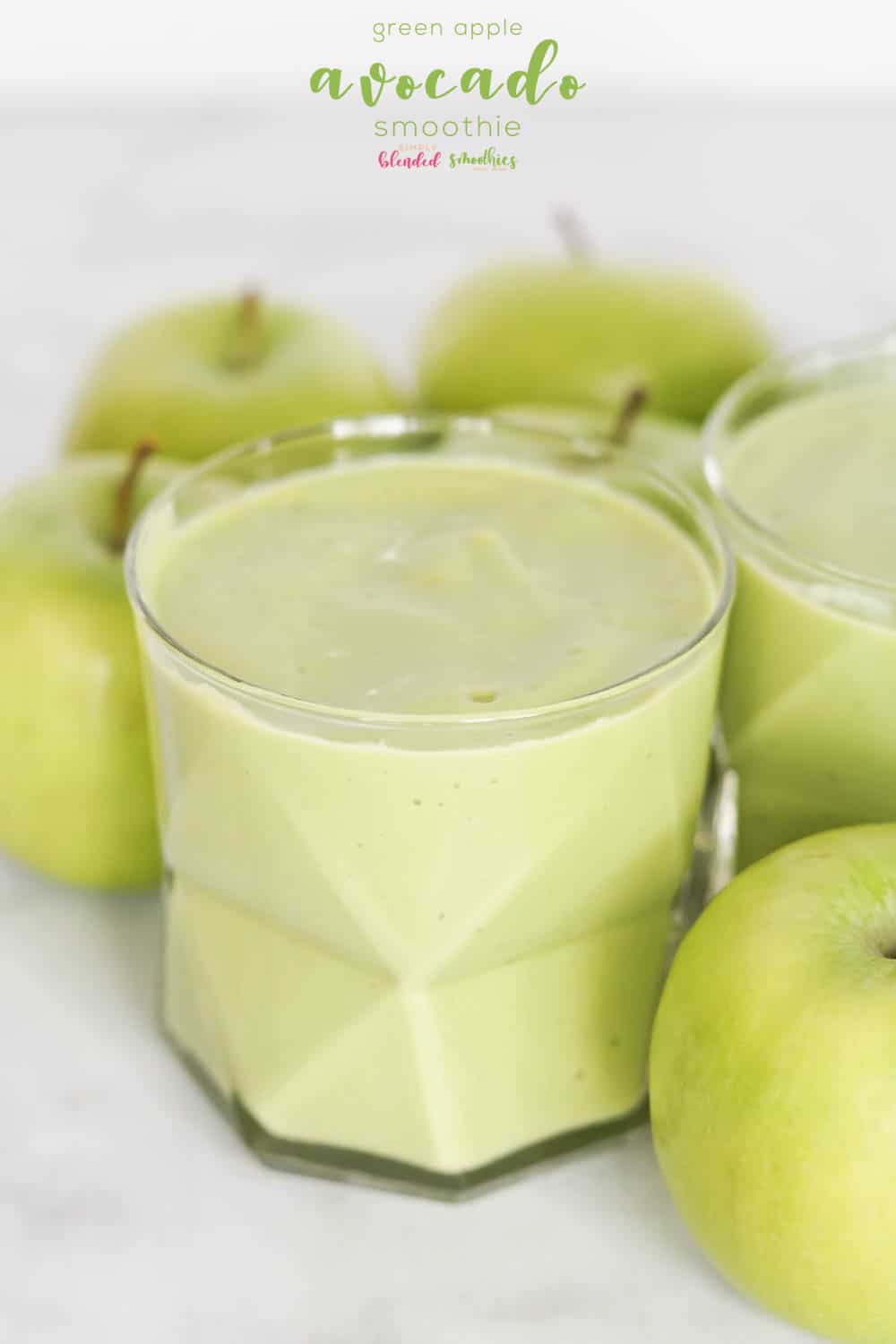 Green Apple Avodaco Green Smoothie