This Banana Peach Smoothie is the perfect way to use canned or fresh fruits you have at home in a delicious, refreshing smoothie. And when you are done with this smoothie, check out my yummy Pineapple Smoothie recipe too!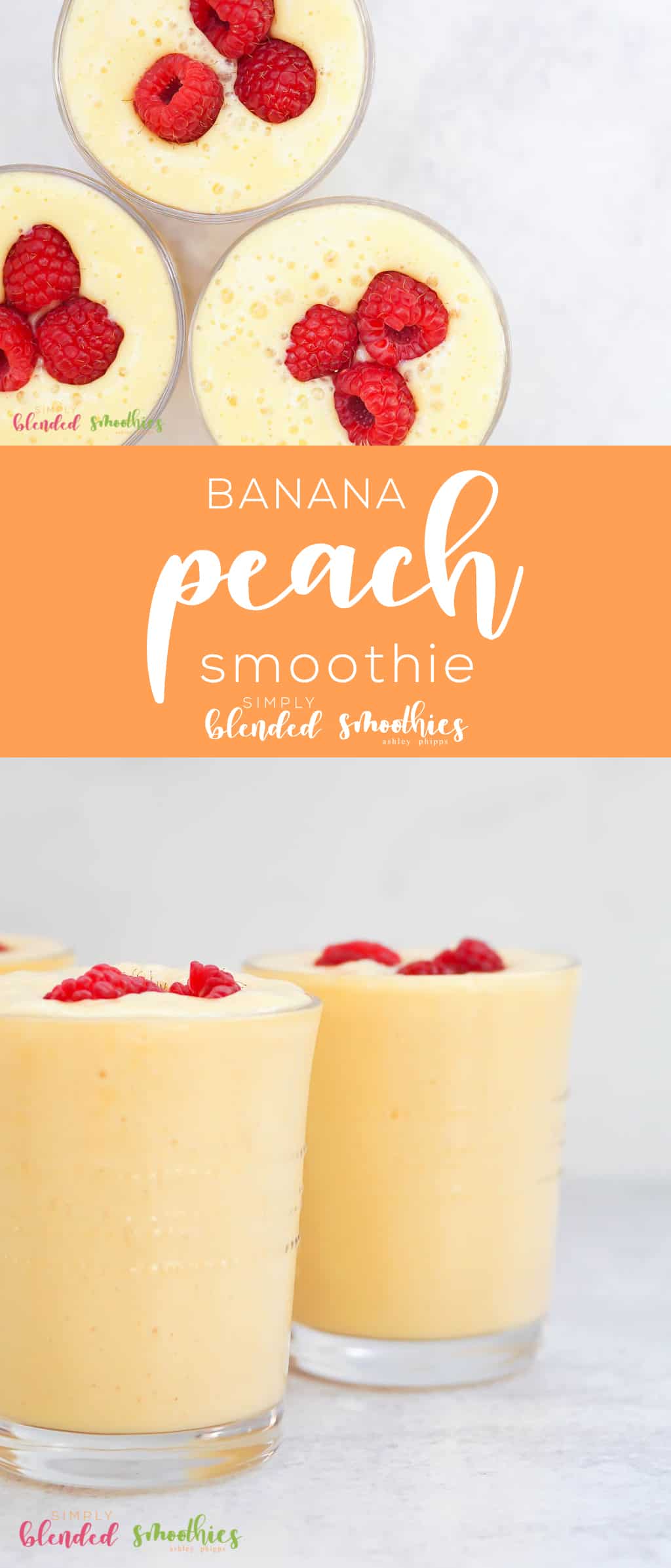 Affiliate links included for your convenience. By purchasing through these links, I receive a small commission but you never pay a penny more. Thank you for supporting my blog.
Banana Peach Smoothie
This smoothie can be made with canned fruits as I am sharing below, but feel free to substitute for fresh or frozen if you prefer.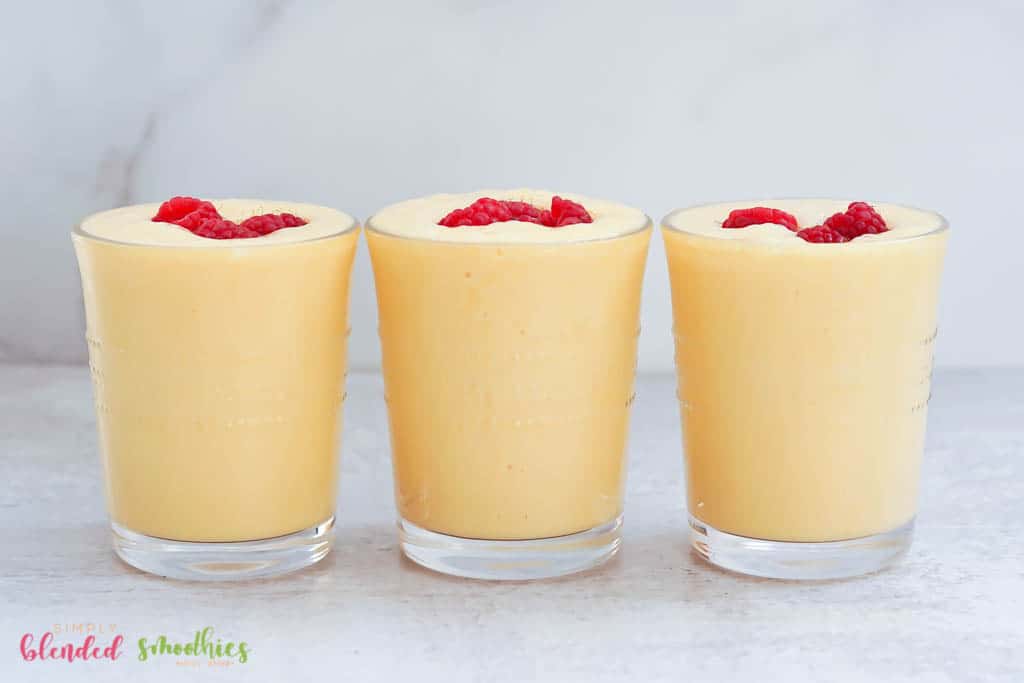 Can you make a smoothie with canned fruit?
Yes, you sure can make a smoothie with canned fruit. When substituting canned fruit on your own, use a 1:1 proportion. So if you need 1 cup of fresh peaches, use 1 cup of canned peaches.
Now, I don't typically make smoothies with canned fruit. I prefer to use fresh or frozen fruit whenever possible. But sometimes things get crazy or produce may be hard to source depending on circumstances or time of year.
Maybe you are just looking for a cheaper alternative to make smoothies, or maybe you are looking to use a stash of canned fruit you have in your pantry.
No matter the reason, you CAN use canned fruits in smoothies and I have a whole upcoming series using canned fruits for smoothies and milkshakes that you don't want to miss!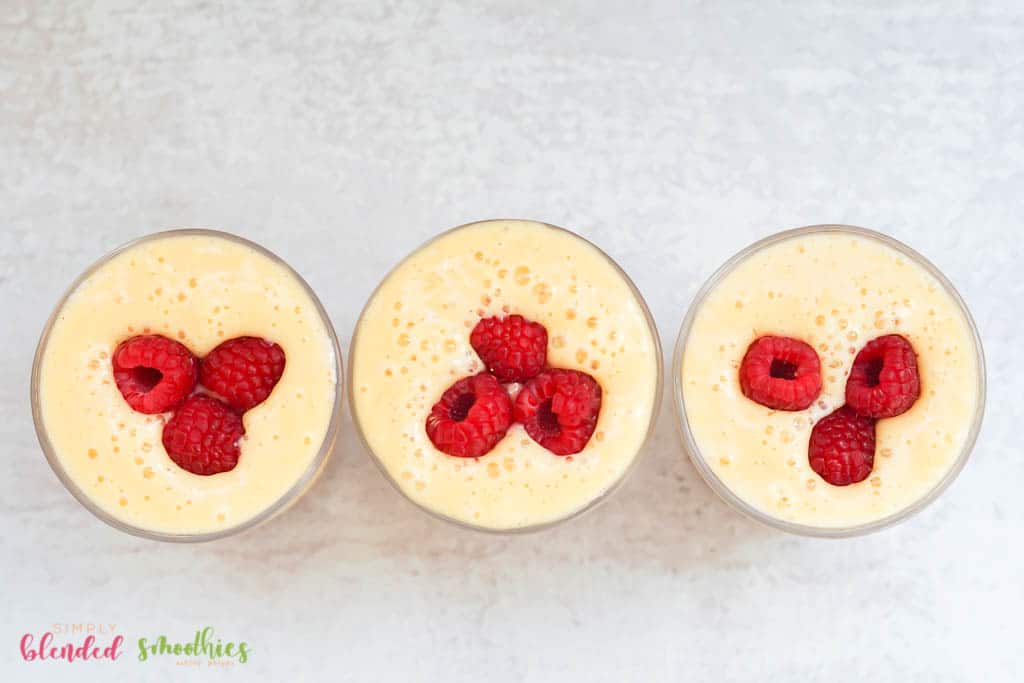 How do I substitute canned fruit for fresh or frozen?
If you want to use canned fruit in any recipe, simply substitute in a 1:1 proportion. If the recipe calls for 1 cup of fresh peaches, use 1 cup of canned peaches instead or vice versa.
You will typically want to drain your canned fruit before using it, and you may want to wash it too, especially if the fruit came in heavy syrup.
I prefer buying canned fruit that is in fruit juice instead of heavy syrup.
However, if you are using canned fruit in a smoothie, you can actually use the fruit juice is comes in instead of the liquid the recipe calls for. It is up to you.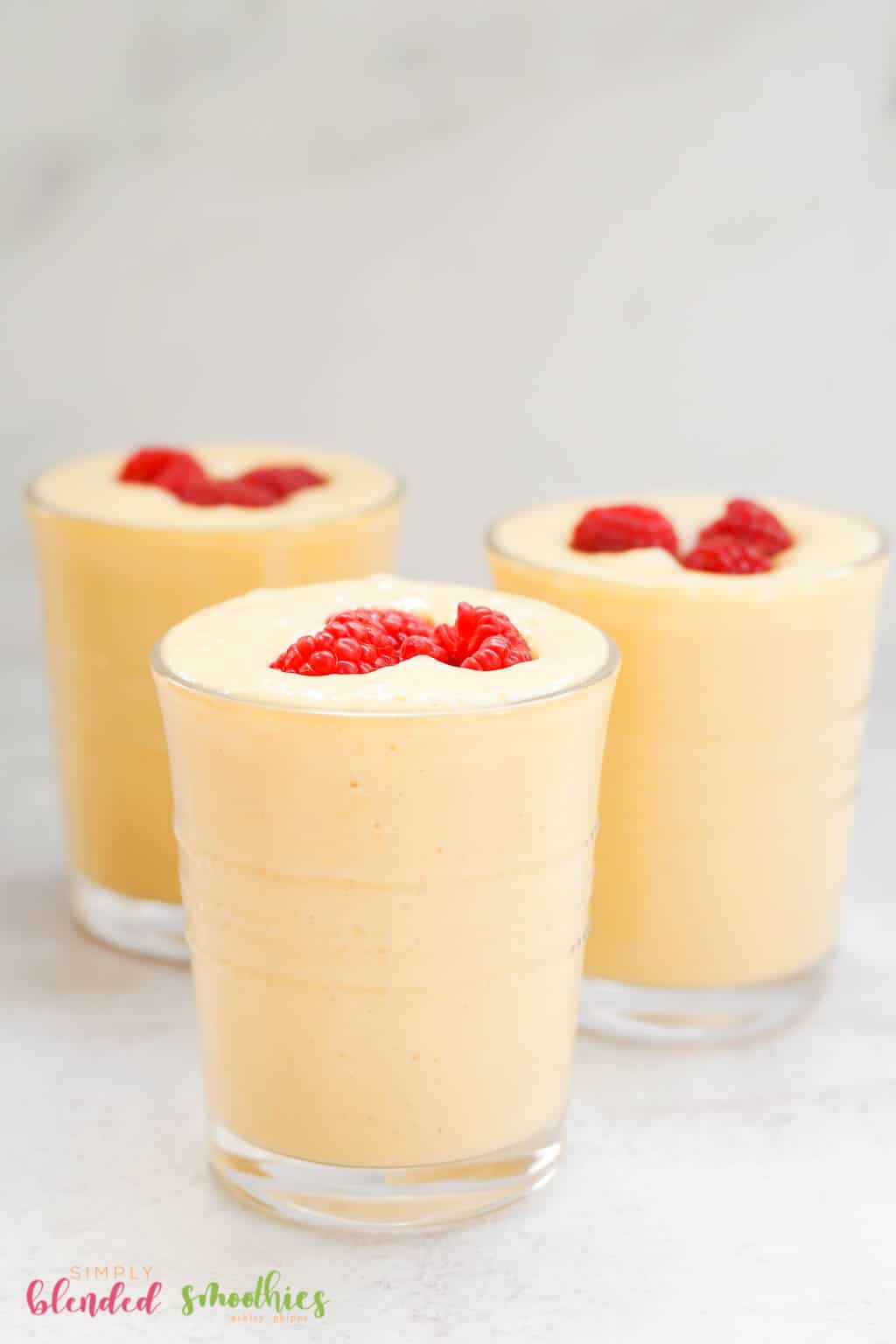 Is canned fruit good in a smoothie?
Yes, canned fruit is good in a smoothie. It makes smoothie making super simple and is an easy way to keep fruits on hand. I recommend using canned fruits that come in fruit juice instead of heavy syrup.
Can I use fresh bananas in this smoothie?
If you don't have a frozen banana, you can use fresh. You may need to add ice to this recipe to thicken it up and make it cold.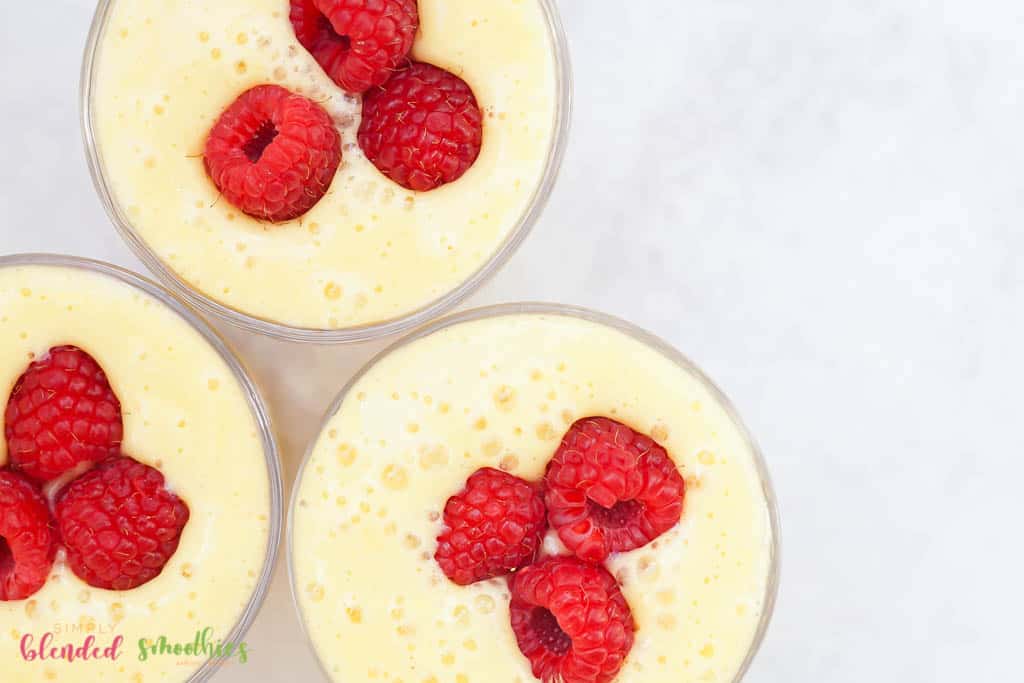 What ingredients do I need for a banana peach smoothie
Peaches
Banana
Milk (or milk substitute)
Ice
How to make a banana peach smoothie
Simply blend together peaches, a banana, milk, and ice until smooth. Serve right away and garnish with peach sliced or raspberries if desired.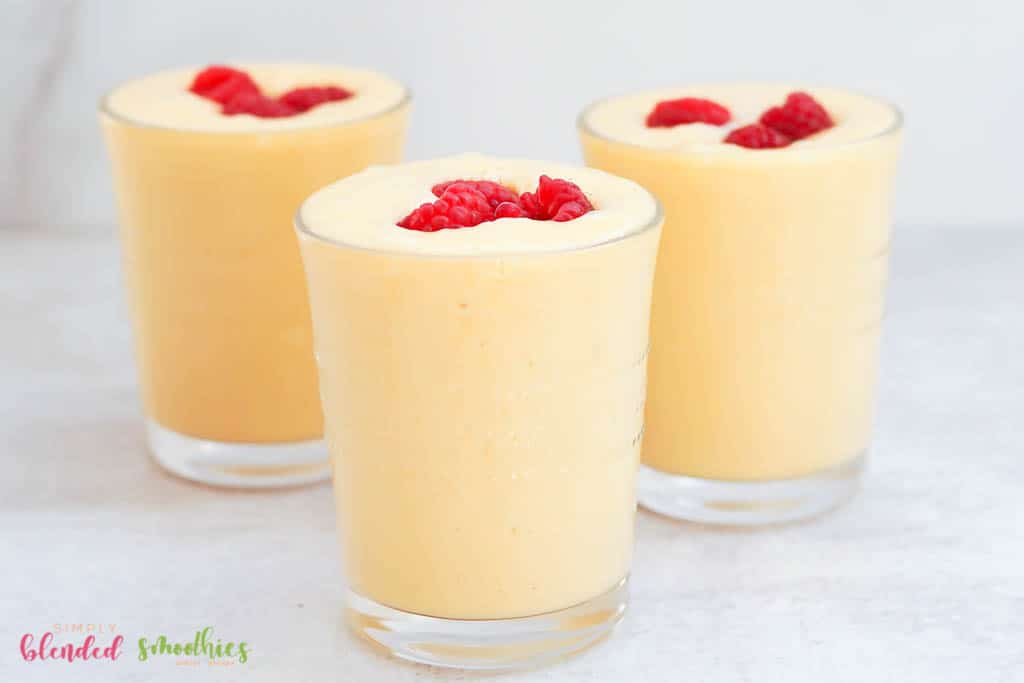 Are banana peach smoothies healthy?
Banana peach smoothies are full of fiber, vitamins, and minerals so there are a lot of great, healthy things about a banana peach smoothie. Depending on what other ingredients you add to your smoothie, this can be very healthy, or not so healthy. So be sure to add your ingredients wisely for a healthy smoothie.
What if I don't want to use milk in this smoothie
No problem. A lot of people are avoiding dairy for various reasons and it is totally ok to substitute it.
The easiest substitute would be to simply sub it equally for a milk alternative like almond milk, coconut milk, cashew milk, soy milk or the milk-sub of your preference.
Since we are using canned fruit in this recipe, you can also just use the fruit juice that the fruit comes in.
Or you can use orange or apple juice instead.
There really are a lot of options for dairy-free smoothies.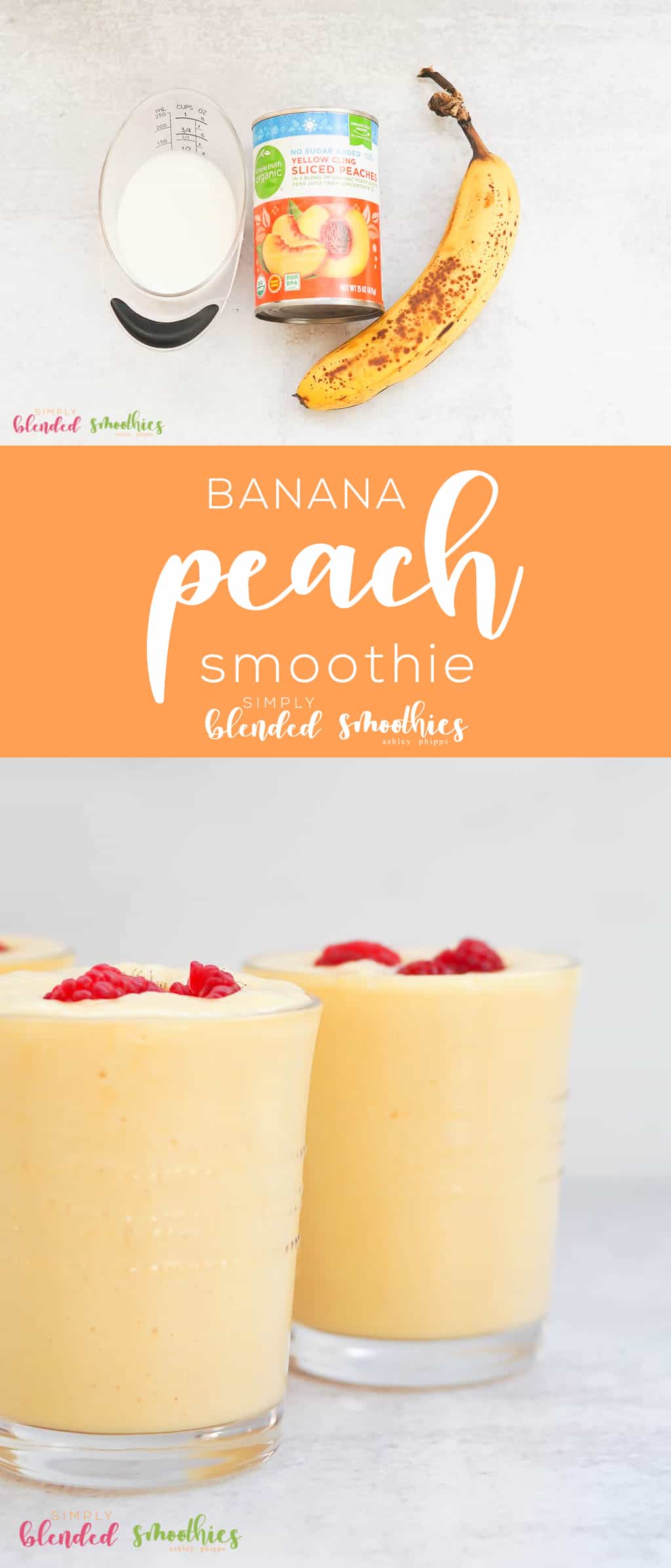 The Best Peach Smoothie Recipes:
Banana Peach Smoothie (keep reading for the recipe)
Don't worry...more are coming!
What blender is best for smoothies and milkshakes?
There are many blenders you can use for making smoothies, milkshakes and frozen drinks, but I personally own the Vitamix 780 and think it is simply the best. I get smooth, consistent results every single time which is exactly what I want for all my drinks! You can buy your own Vitamix 780 HERE. It is my favorite and I know you will love it too!
Ready for this amazing recipe? Ok. Let's go!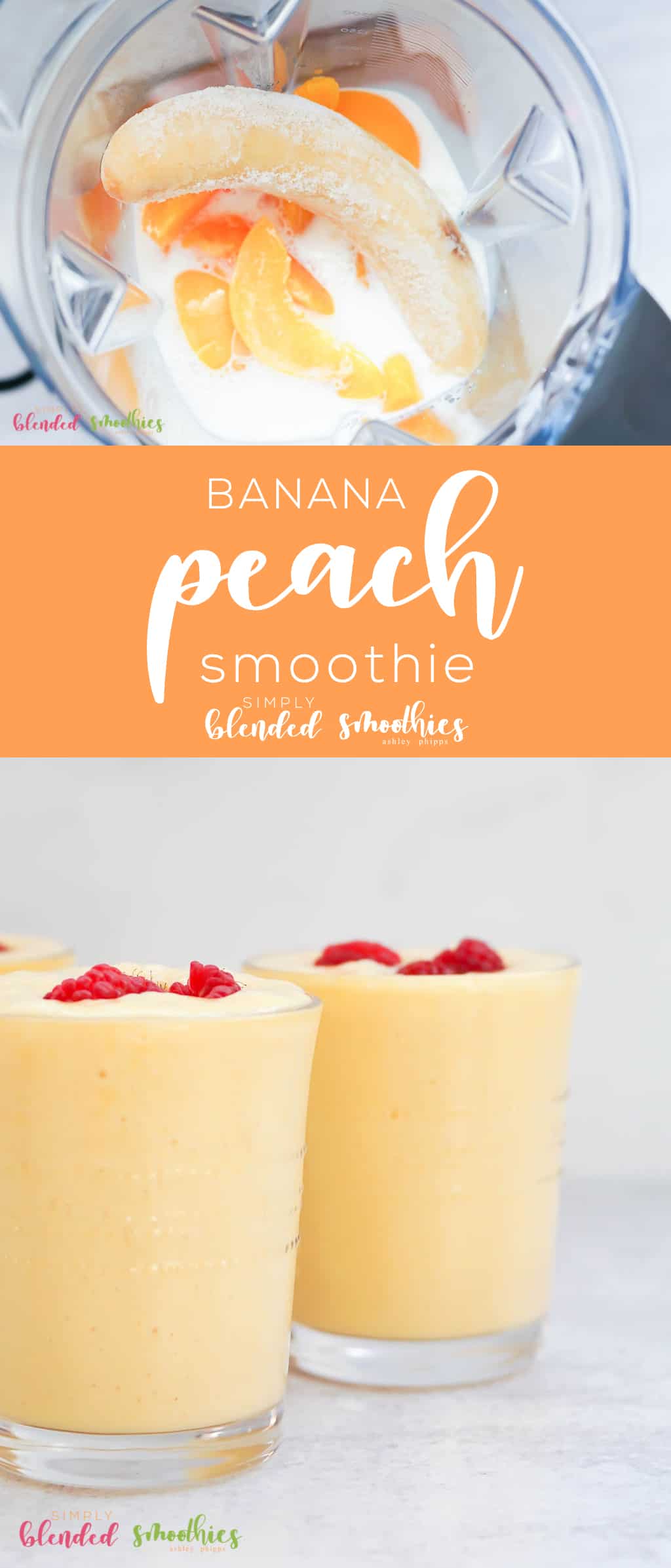 Banana Peach Smoothie Recipe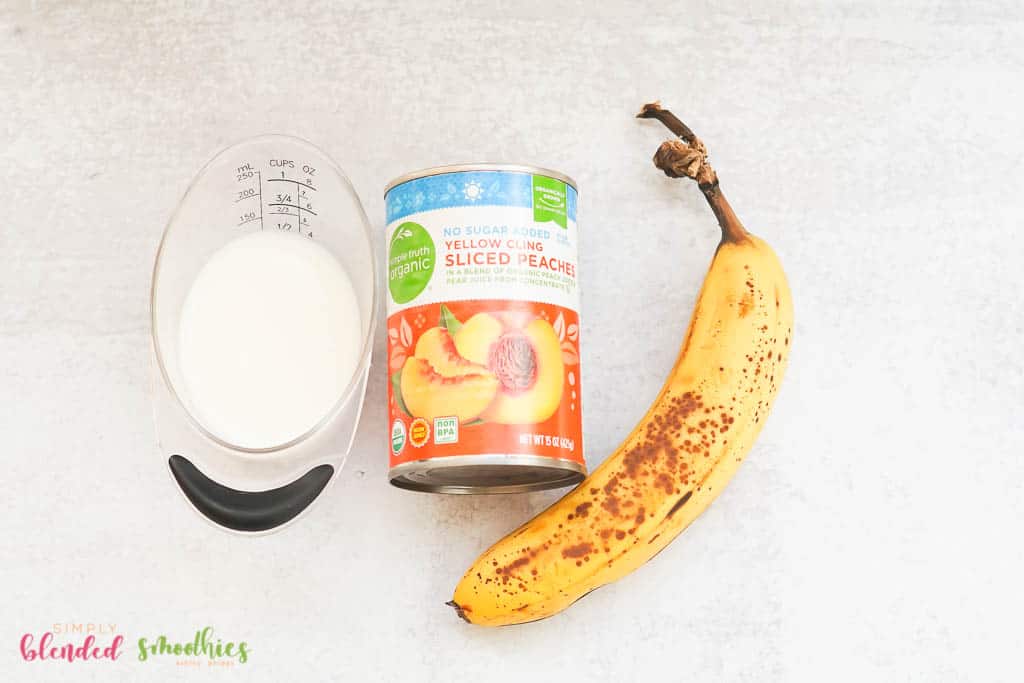 Ingredients:
15oz Canned Peaches, drained
1 Banana, frozen
½ - 1 cup Milk
1 cup Ice
Raspberry, for garnish, optional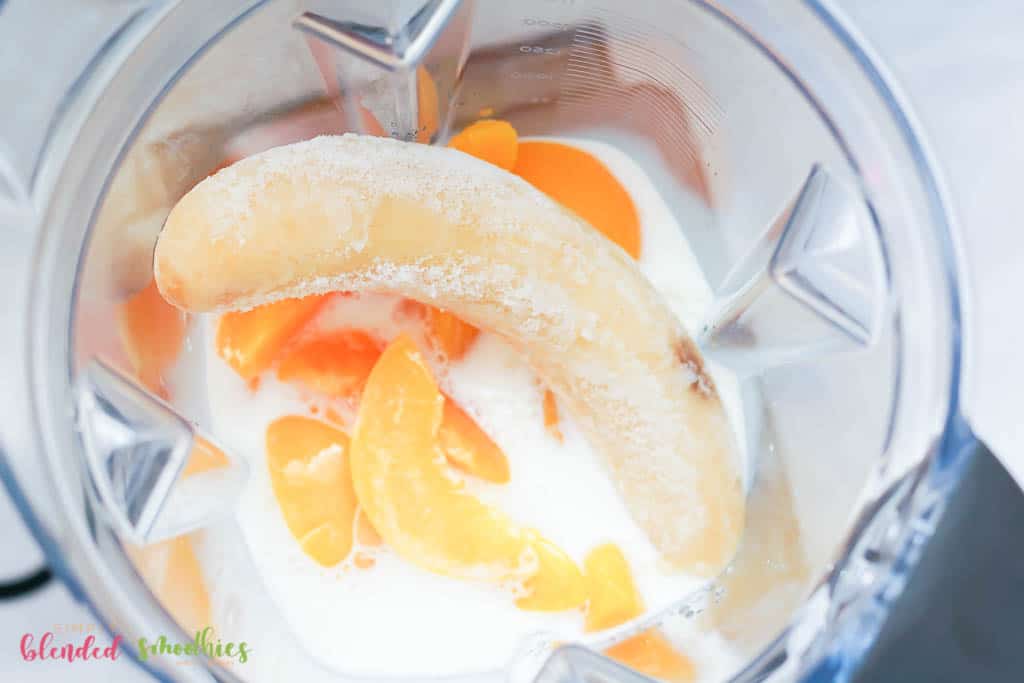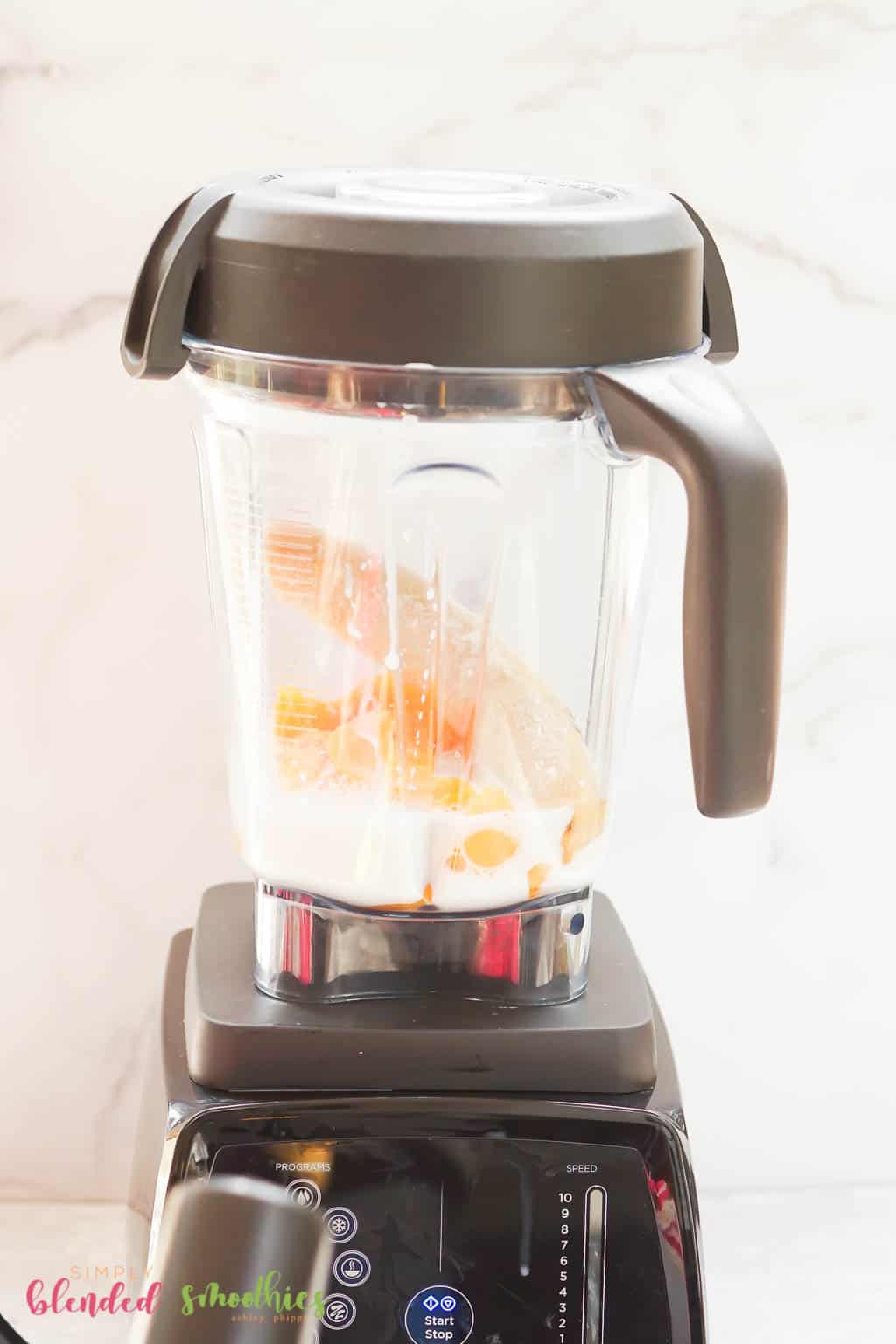 Directions:
Place peaches, banana, milk, and ice into your blender.
If you choose to use a fresh banana, you may need to add more ice to your smoothie.
Blend until smooth, stopping halfway through to scrape the sides of your blender if needed.
Add more ice if needed to help your smoothie be cold and thick, and blend again.
Garnish with raspberries if desired.
I love how this recipe is so delicious and filling and is a great way to start your morning.
Snag the printable recipe below.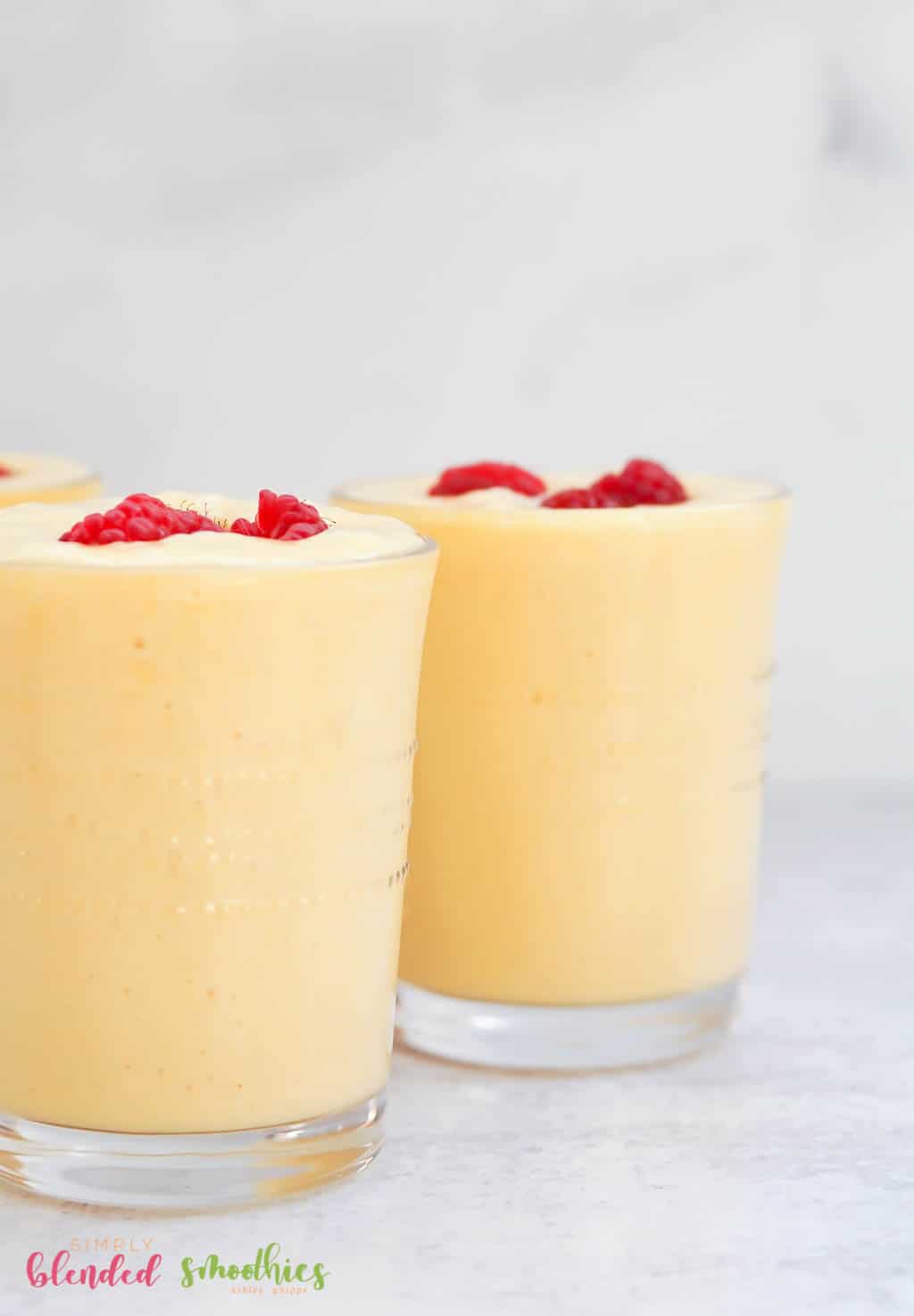 You might also enjoy these recipes too: