There is something about this time of year and the whole winter season that screams PEPPERMINT to me! I just love peppermint. Mint chocolate chip ice cream is my all time favorite flavor of ice cream. York Peppermint Patties...I could and do, eat them by the handful. Chocolate and mint is totally my jam. So today I am really excited to share this delicious dessert smoothie recipe (aka milkshake) with you that I think you will love! PLUS, this is a great way to use your leftover candy canes up too! Keep reading to snag my Peppermint Shake Recipe below.

Affiliate links are included for your convenience. Thank you for supporting my blog.
If you like mint and chocolate this is going to be a milkshake recipe that you don't want to miss out on! It is easy to make and packs a whole lot of flavor in a little glass!
This recipe is enough for 2 really big helpings or 3-4 normal size helpings. Believe me, I won't judge if you even decide to drink it all yourself! It's that good!
With a few ingredients, most of which you probably have on hand, you can be enjoying a delicious, rich and flavorful peppermint shake in no time!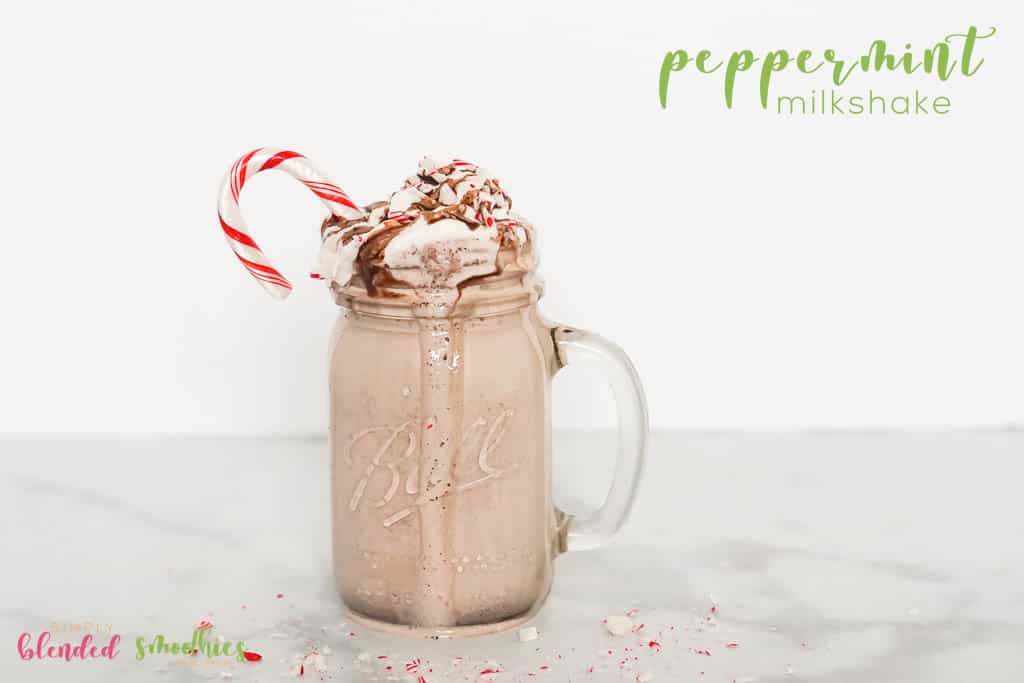 What blender is best for smoothies and milkshakes?
There are many blenders you can use for making smoothies, milkshakes and frozen drinks, but I personally own the Vitamix 780 and think it is simply the best. I get smooth, consistent results every single time which is exactly what I want for all my drinks! You can buy your own Vitamix 780 HERE. It is my favorite and I know you will love it too!
Peppermint Shake Recipe
Ingredients:
4-6 scoops Vanilla Ice Cream
½ cup Milk
2 drops Peppermint Essential Oil or ½ - 1 teaspoon Mint Extract depending on how strong you want the flavor
2 Candy Canes (plus more for sprinkling and garnish)
¼ cup Semi-Sweet Chocolate Chips
Whipped Cream
Chocolate Syrup
Directions:
Place chocolate chips in a blender and pulse a few times until the chips are in smaller pieces.
Place 2 candy canes into the blender and pulse a few times until the candy canes are in smaller pieces.
Place milk, ice cream, and essential oil or extract into the blender and blend until smooth.
Pour in a glass and top with whipped cream and crushed candy cane pieces.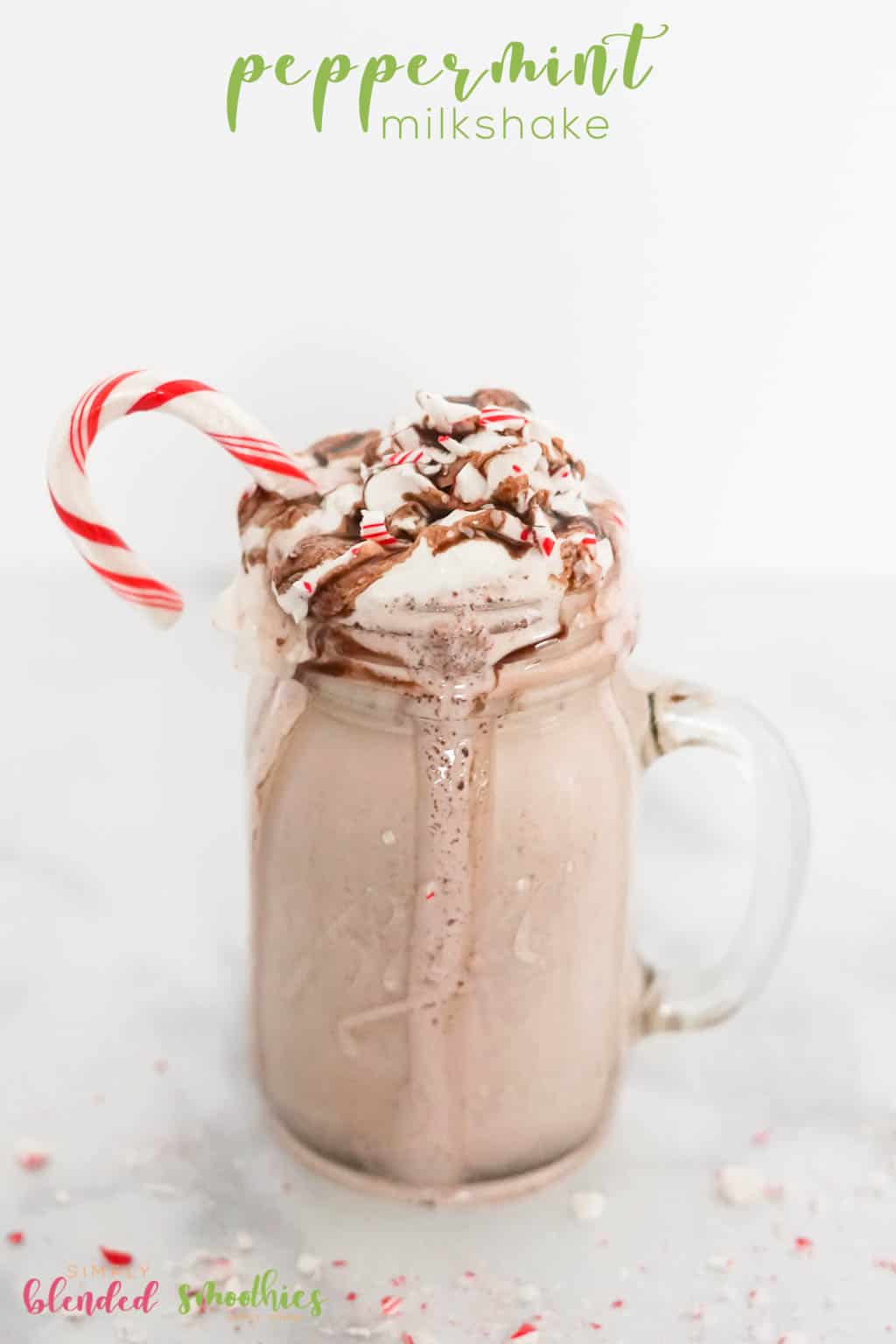 This recipe is the best way to use left over candy canes! But if you don't have any candy canes, you can snag some of those hard peppermint candies and use those instead. Both will offer the same delicious flavor that a peppermint shake should!
You might also enjoy: