This Raspberry Smoothie recipe is a delicious and refreshing smoothie perfect for breakfast, brunch, an afternoon snack or even as a healthy dessert. This is a wonderful tasty smoothie and a perfect one to make if you love raspberries! I also am a big fan of my Pineapple Raspberry Smoothie recipe you can find HERE too. Scroll to the bottom to snag the free printable recipe for this yummy raspberry smoothie!

Affiliate links included for your convenience. By purchasing through these links, I receive a small commission but you never pay a penny more. Thank you for supporting my blog.
Raspberry Smoothie
Raspberry smoothies are one of my favorite kinds of smoothies because I absolutely love the sweet and tart taste of raspberries. Raspberries and chocolate are a favorite combo of mine too! You can check out my Raspberry Chocolate Milkshake recipe if you are looking for a perfect way to blend the two together.
How do you make a smoothie thicker?
Everyone loves a thick smoothie! There are a few tricks to easily make any smoothie thick and here are a few of my favorite: (head HERE to see all of my tips for making a smoothie thicker)
Use frozen fruits
Add ice to your smoothie
Certain foods like bananas and avocados can help thicken a smoothie
Add yogurt to your smoothie
Go HERE for more ideas

Are smoothies bad for you?
It depends on the ingredients in a smoothie! If you use bad ingredients, the smoothie will not be healthy.
Many smoothie chains put ingredients in their smoothies that are not at all healthy! Some popular chains use things like sherbert and sugar water in their "smoothies".
This makes them sweet, but not at all healthy for you!
This is the main reason that I love making my own smoothies because I can control the ingredients in them and I know exactly what my family and I are eating and drinking.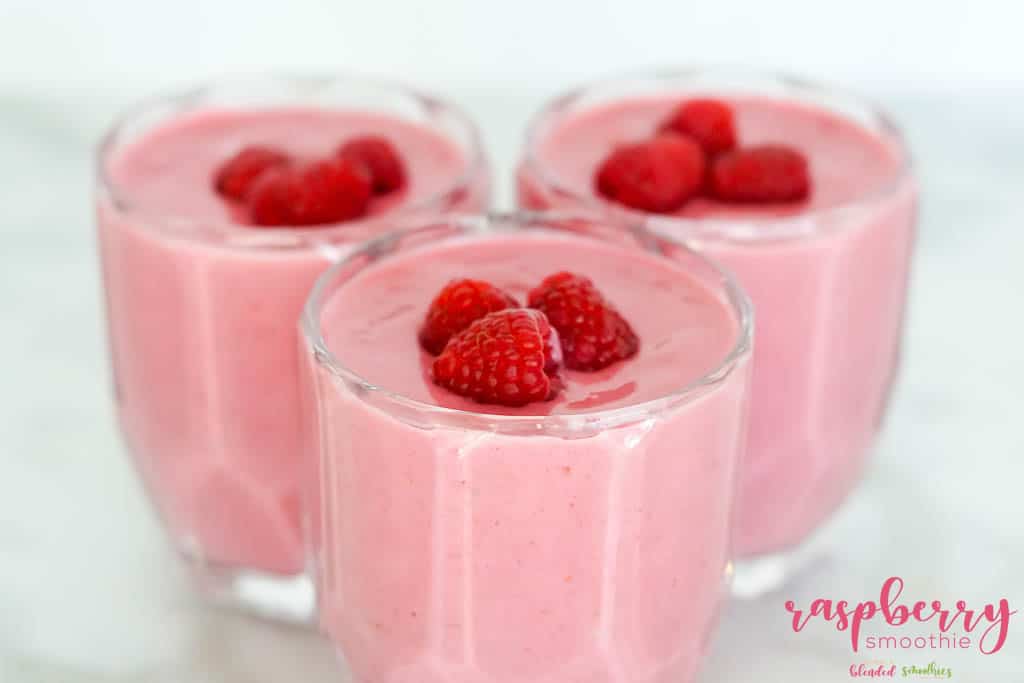 Are drinking smoothies healthy?
The smoothies that I make use whole ingredients and foods that my family considered healthy!
Most of my smoothies do not contain added sugar or sweeteners of any kind (although a few do contain just a bit).
The combination of whole, real ingredients and no added sweeteners equal a healthy smoothie in my opinion that is perfectly healthy to drink every single day!
If you are purchasing smoothies made at a restaurant or chain, you need to look carefully at the ingredients in order to determine for yourself if the ingredients are healthy or not. (spoiler alert: many are not!)

What fruit goes with raspberries?
Raspberries are sweet and tart! They are perfect berries to use on their own, but also pair well with these fruits:
banana
pineapple
blackberries
blueberries
lemon
cherries
strawberries
nectarines

How do you make a raspberry smoothie?
Raspberry smoothies are so easy to make, and my raspberry smoothie recipe is perfectly crafted for a delicious tasting, thick smoothie drink!
You will simply combine a frozen banana, frozen raspberries, lime juice and milk in a blender and blend until perfectly smooth and delicious!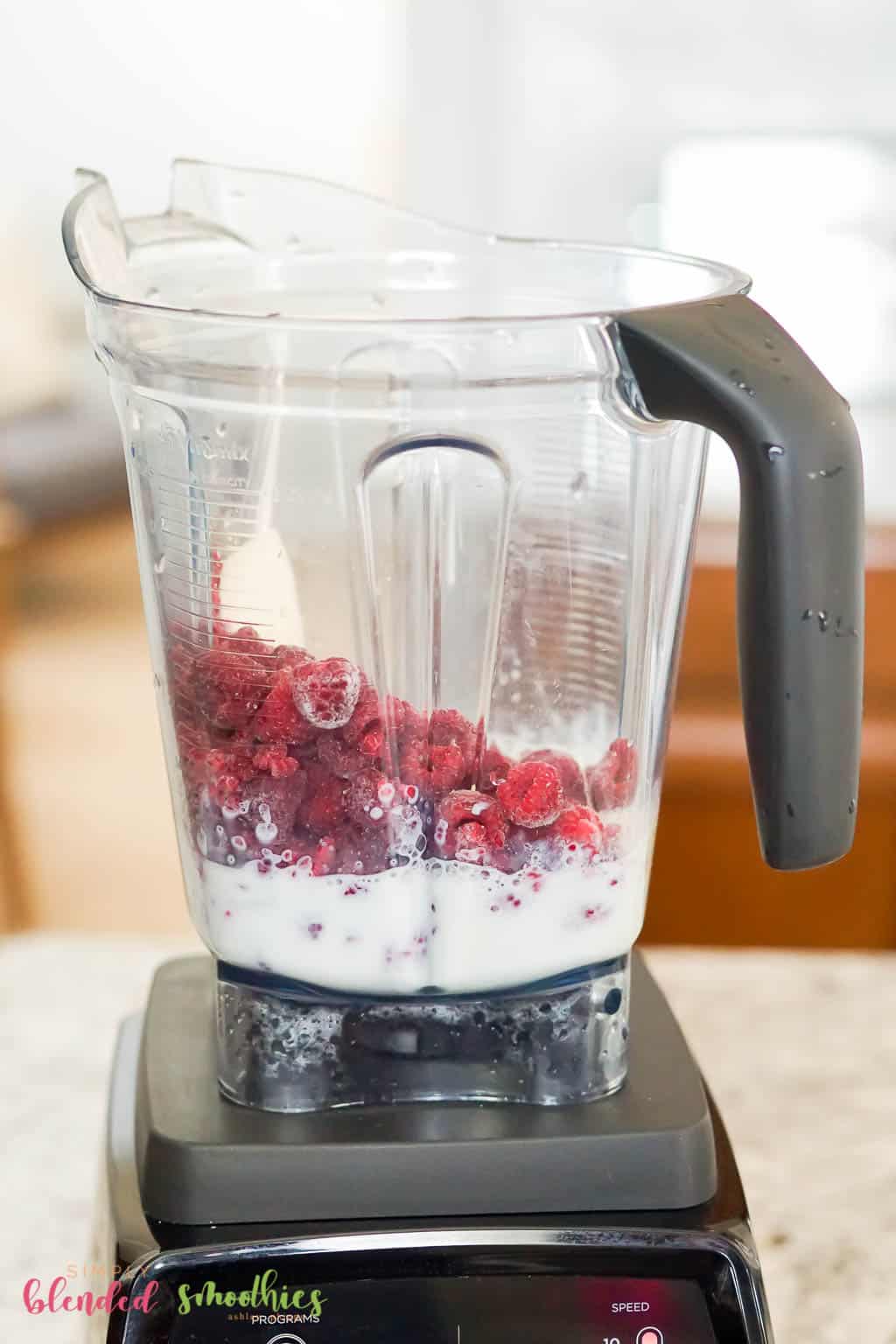 What blender is best for smoothies?
There are many blenders you can use for making smoothies, but I personally own the Vitamix 780 and think it is simply the best. I get smooth, consistent results every single time which is exactly what I want for all my smoothies! You can buy your own Vitamix 780 HERE.
Alright, are you ready to get going? This smoothie will blend together in just a few minutes and I love that I almost always have these ingredients on hand to make it.
This Raspberry Smoothie is a personal favorite, and I love that I can keep the ingredients on hand at all times!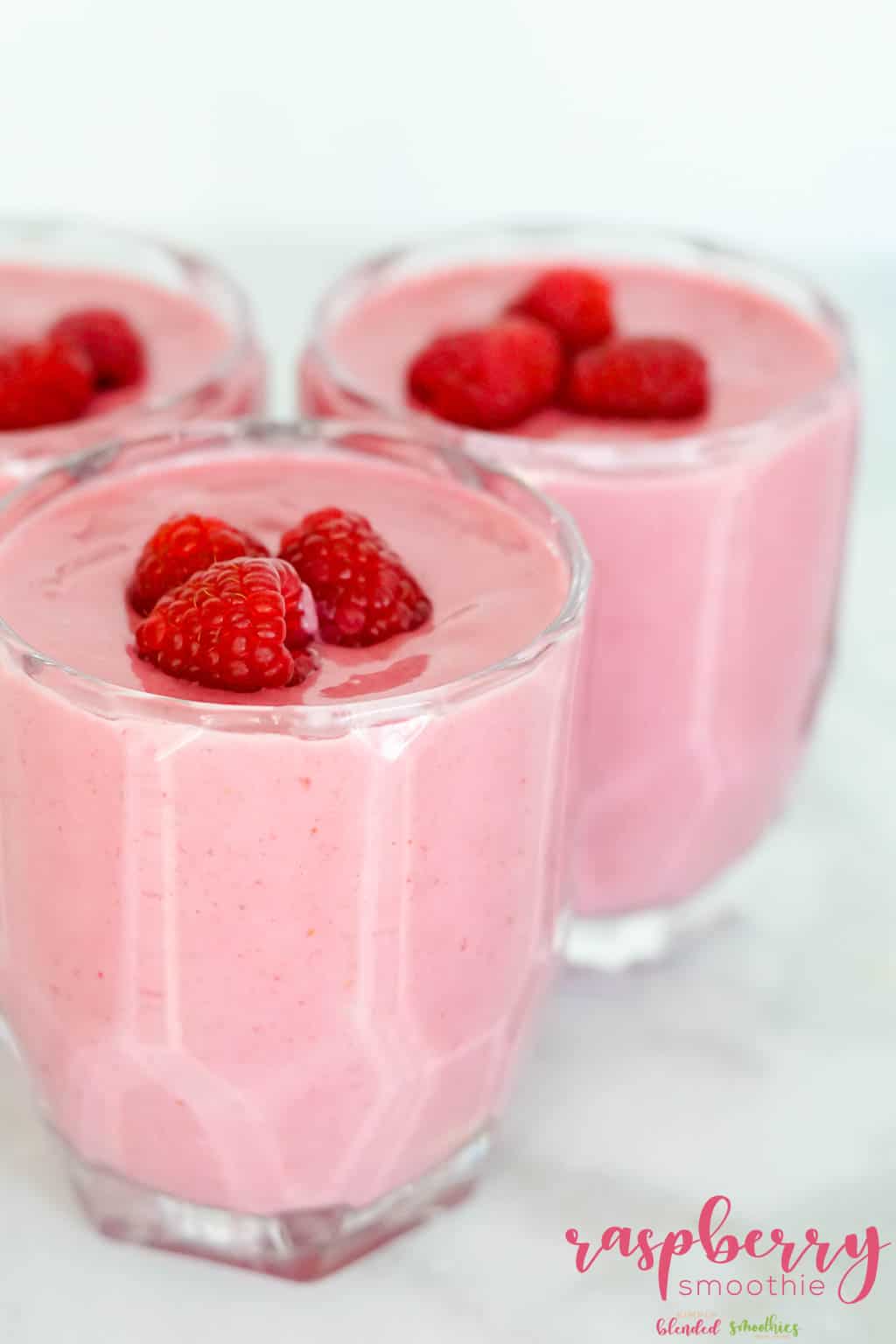 Raspberry Smoothie Recipe
Ingredients:
2 cups frozen Raspberries
1 frozen Banana
2 Tablespoons Lime Juice
2 cups Milk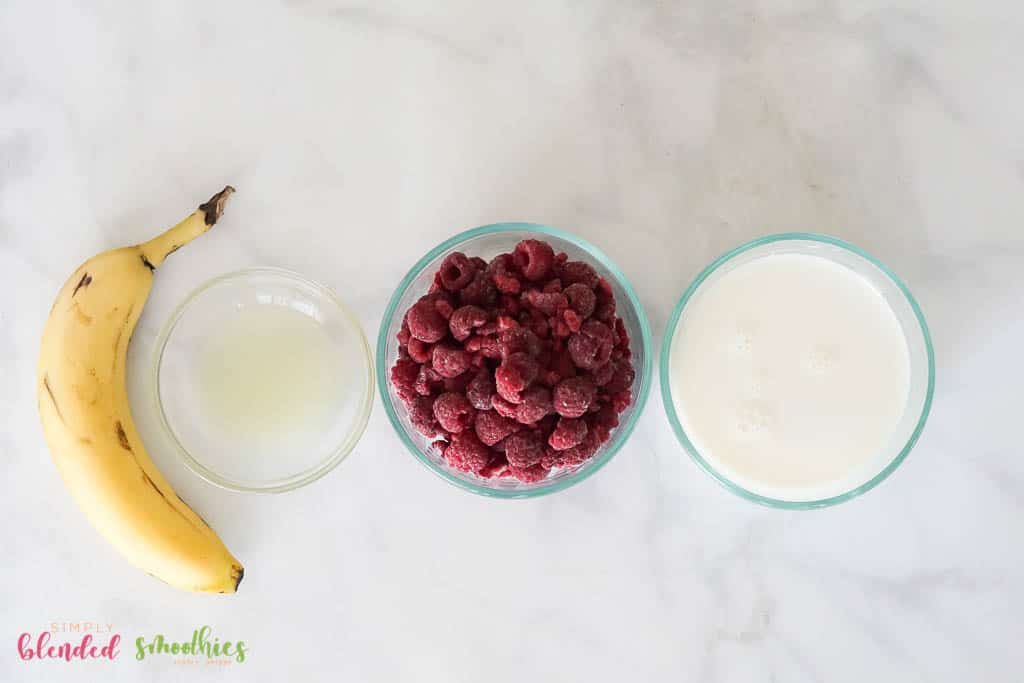 Directions:
Place all of your ingredients into your blender.
Blend until smooth.
Top with fresh raspberries if desired
Serve immediately.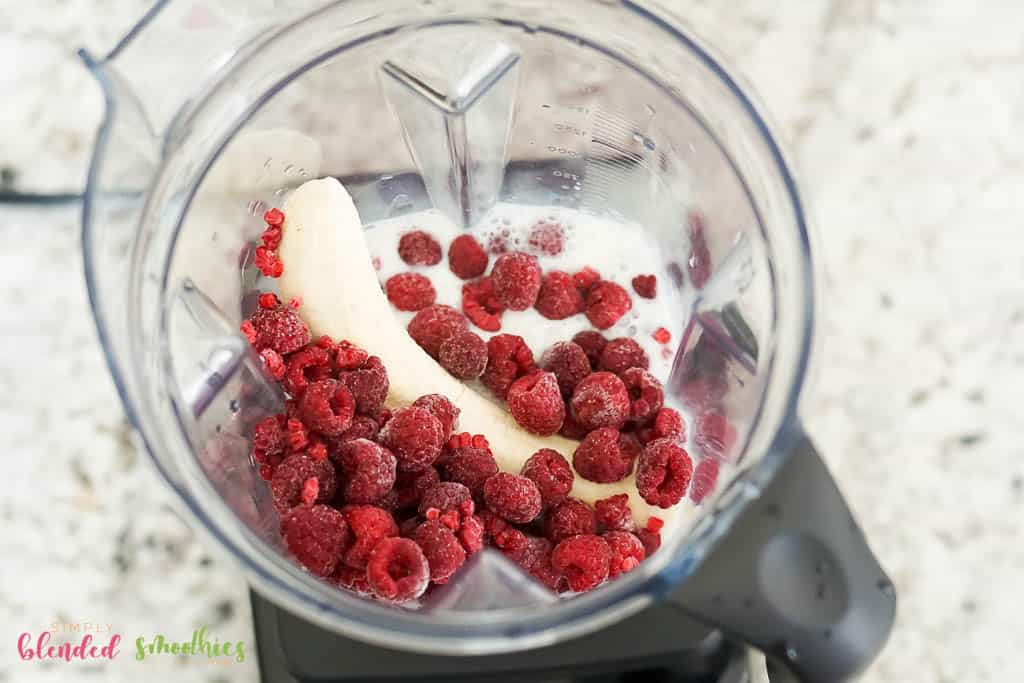 You can snag the printable recipe below:
You may also enjoy these recipes: