This delicious Berry Smoothie recipe is the perfect sweet smoothie recipe that is healthy and a hit with the whole family. It is similar to my Banana Berry Smoothie but without a strong banana flavor. This smoothie tastes just like all my favorite berries blended into one and it is oh-so-yummy. Keep reading to snag the full recipe!

Affiliate links included for your convenience. By purchasing through these links, I receive a small commission but you never pay a penny more. Thank you for supporting my blog.
Berry Smoothie
We love making smoothies in our house in case you hadn't figured that out already. Smoothies are my favorite way to ensure my kids get fruits and even vegetables in their diet.
But also, if I am being honest, smoothies are one of my favorite ways to get enough fruits and veggies in my diet too.
I also love that they are quick to make, I can drink them on the go, and they fill me up with tons of nutrients that my body needs and craves.
Because I am blending fruits and vegetables, I still get all the nutrients and fiber from them. Juicing is delicious, but you lose the fiber. So smoothies are my drink of choice.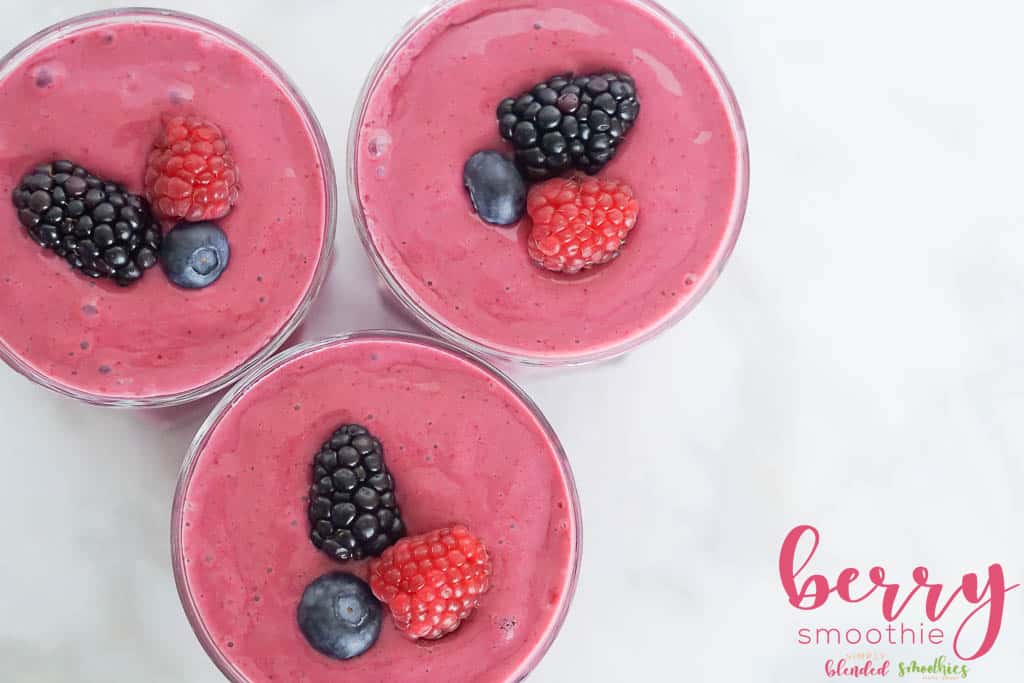 Are berry smoothies healthy?
It all depends on what you actually put in your smoothies. Did you know that many smoothie shops put sherbert in their "smoothies?"
Spoiler alert: those aren't healthy.
But when you make a smoothie at home, you can control your ingredients and you can make your smoothie as healthy as you want to.
I love to make my smoothies with fruits, vegetables, milk, yogurt and other ingredients that I can control.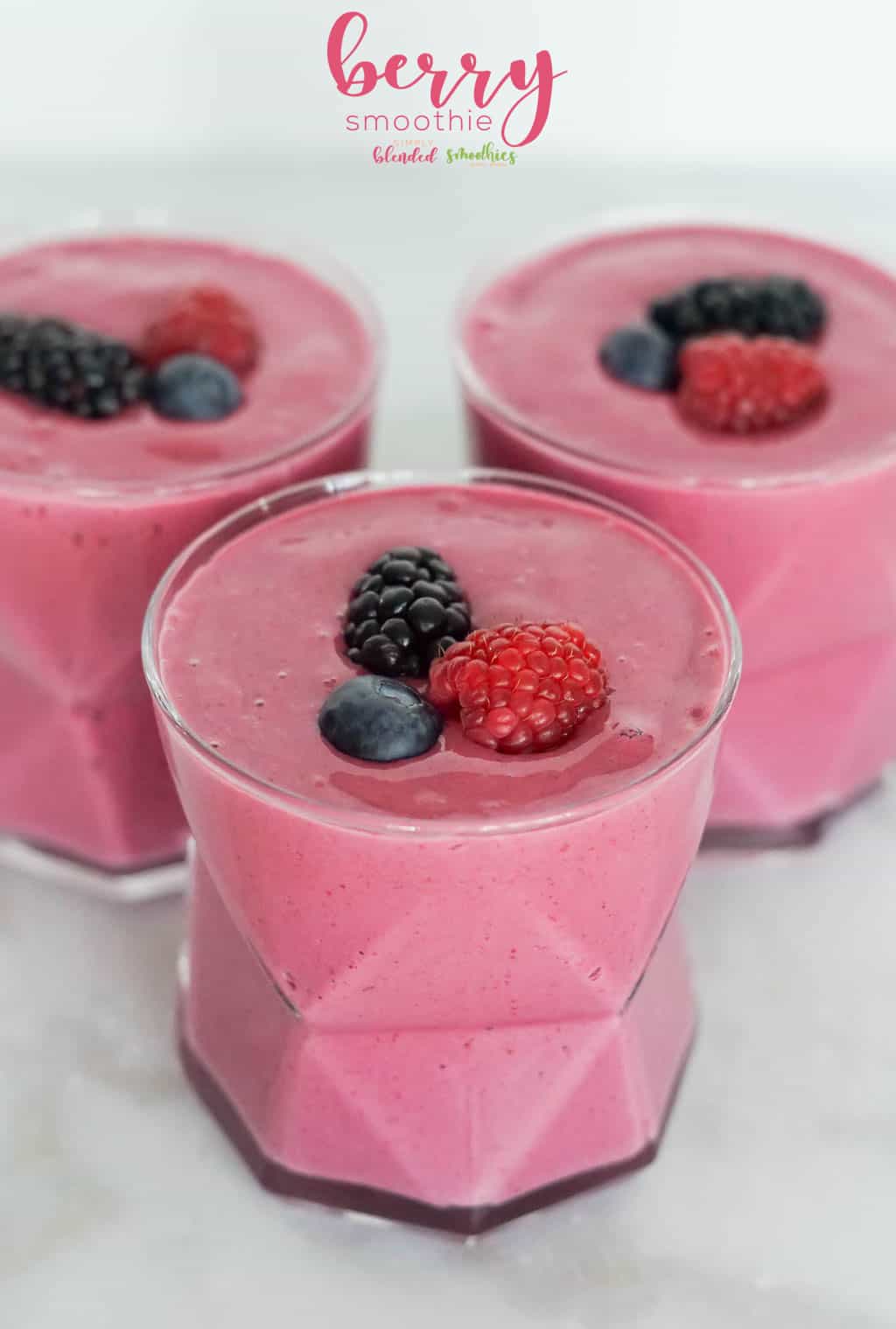 How do you make a smooth smoothie?
No one wants a smoothie with bits in it. Here are my tips for making a smooth smoothie:
Use a high-quality blender. I love my Vitamix (this is the one I have).
Blend your smoothie long enough. My blender has a smoothie setting, I use it and I don't turn it off early.
Make sure that you use enough liquid.
Add something like yogurt to your smoothie (dairy or coconut milk yogurt are my favorite)
Use milk instead of water or juice. It will help keep the smoothie smooth and not icy.
Add a banana, mango or avodaco. These make the smoothest creamiest smoothies ever.

Do you need ice to make a smoothie?
No, you do not need ice to make a smoothie. In fact, I prefer to use frozen fruits or vegetables in my smoothies which means I don't need to use ice!
If I use fresh fruits or veggies though, then I use ice to make my smoothie.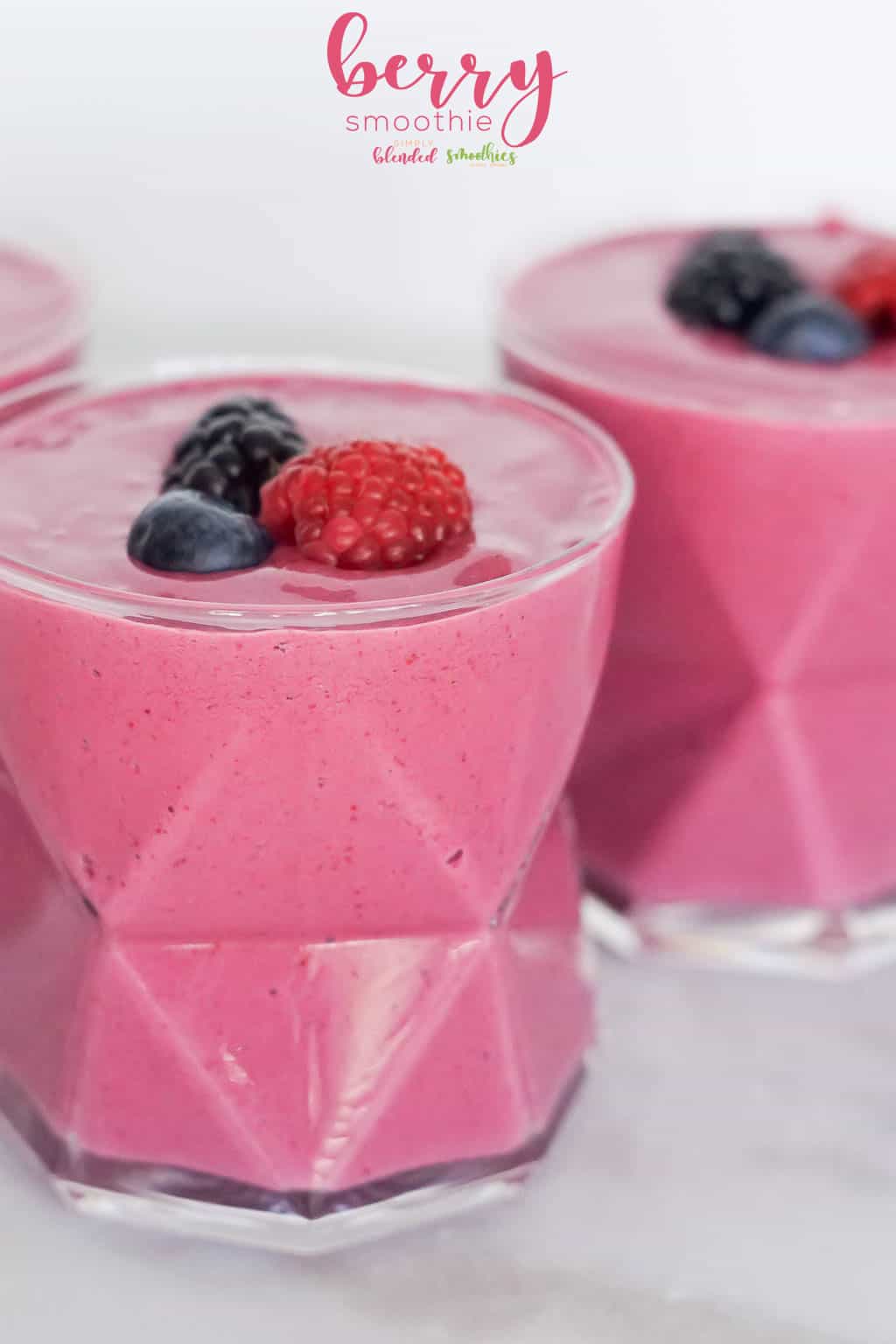 What blender is best for smoothies?
There are many blenders you can use for making smoothies, but I personally own the Vitamix 780 and think it is simply the best. I get smooth, consistent results every single time which is exactly what I want for all my smoothies! You can buy your own Vitamix 780 HERE.
Alright, are you ready to get going? This smoothie will blend together in just a few minutes and I love that I almost always have these ingredients on hand to make it.
This Berry Smoothie is a personal favorite, and I love that I can keep the ingredients on hand at all times!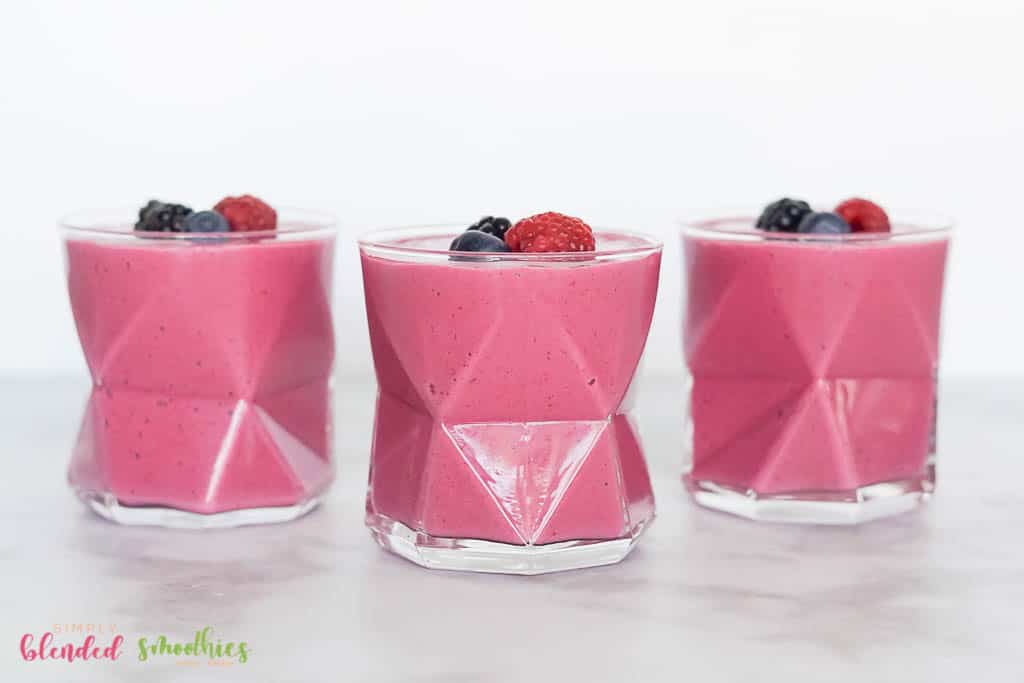 Berry Smoothie Recipe
Ingredients for Berry Smoothie Recipe:

2 cups Mixed Berries (frozen) or (1) 10 oz. bag
1 Banana (frozen)
1 container Vanilla Yogurt
1 ½ cup Milk
How to make a Berry Smoothie: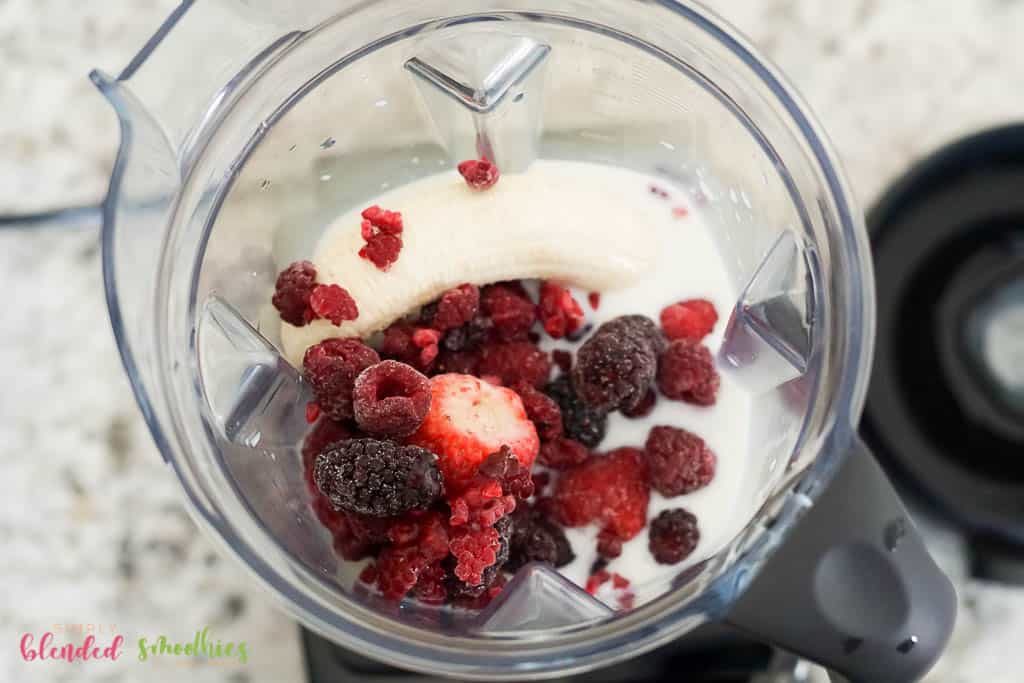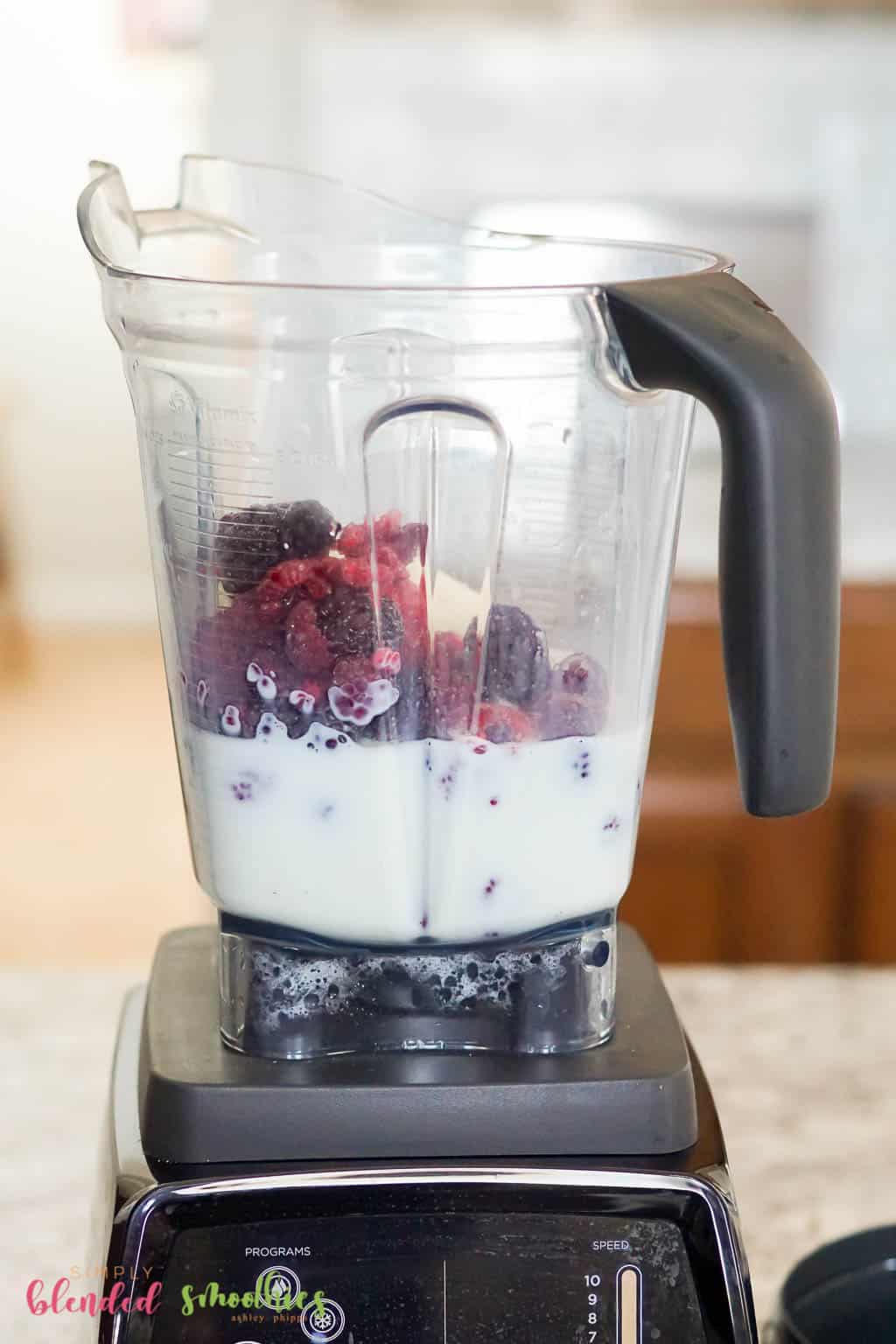 Place all of your ingredients into your blender.
Blend until smooth.
Top with fresh berries (or defrosted frozen berries) if desired.
Serve immediately.

Isn't this just the most beautiful smoothie? I promise it is delicious too!
Snag the printable recipe below:

You might also enjoy these smoothie recipes: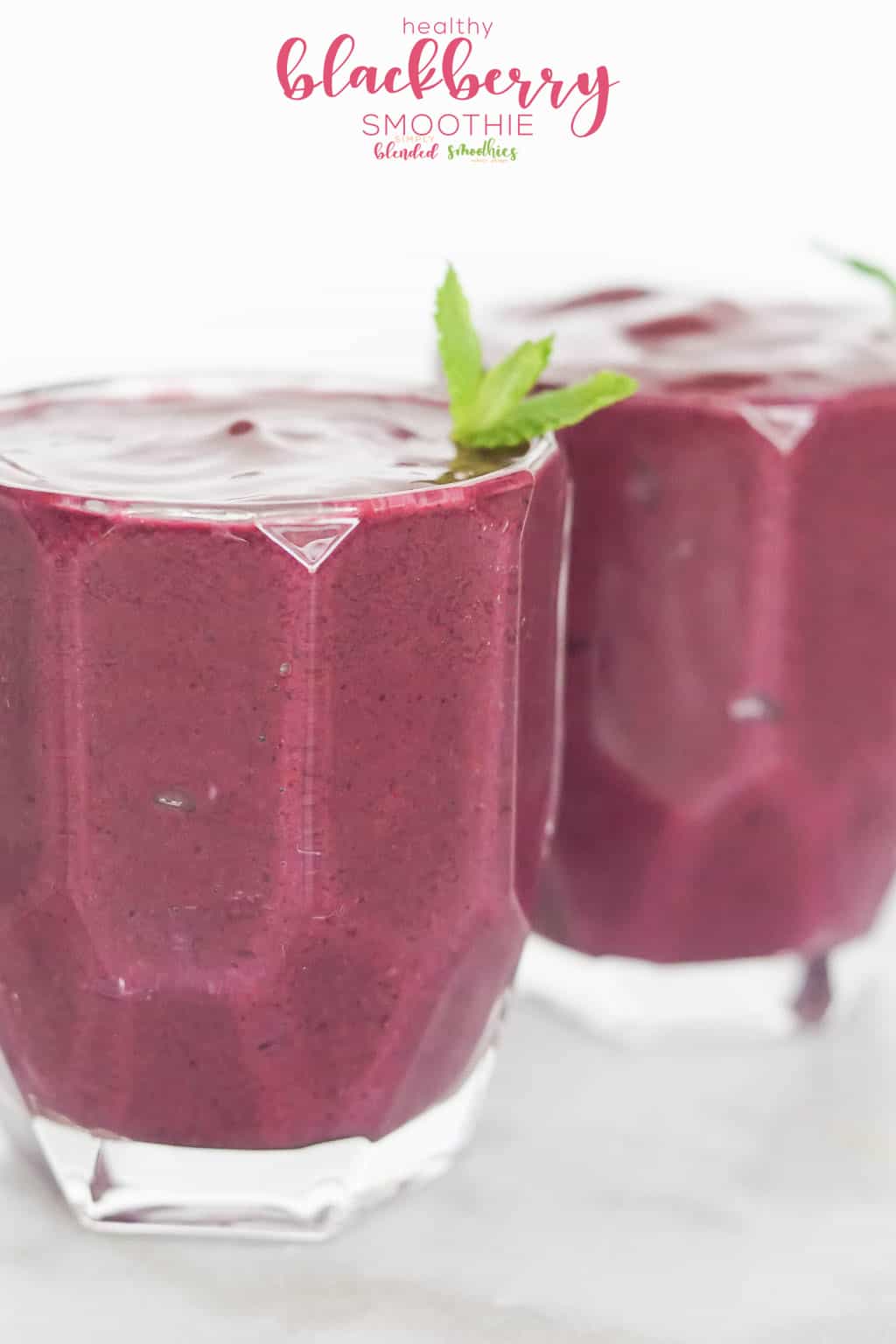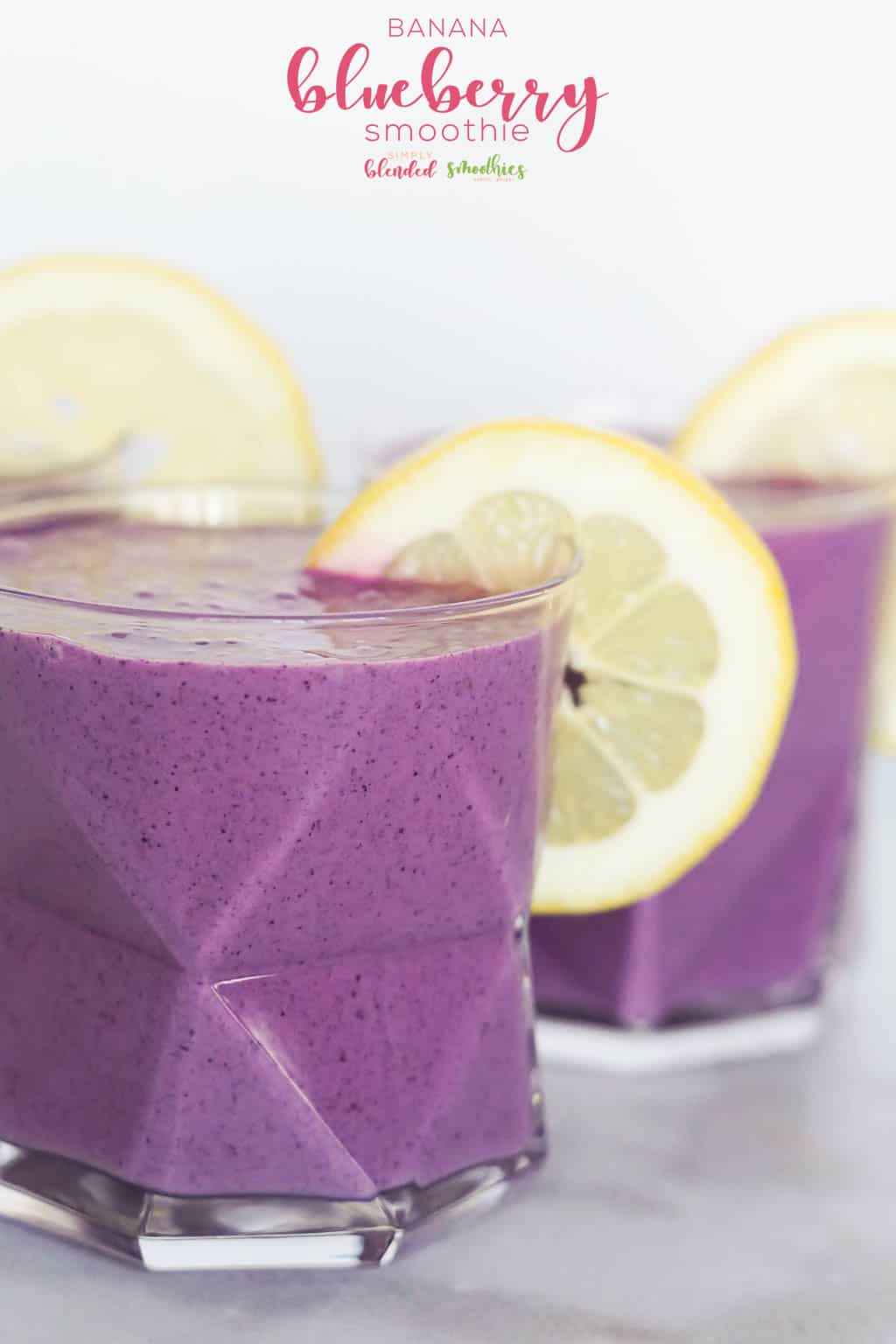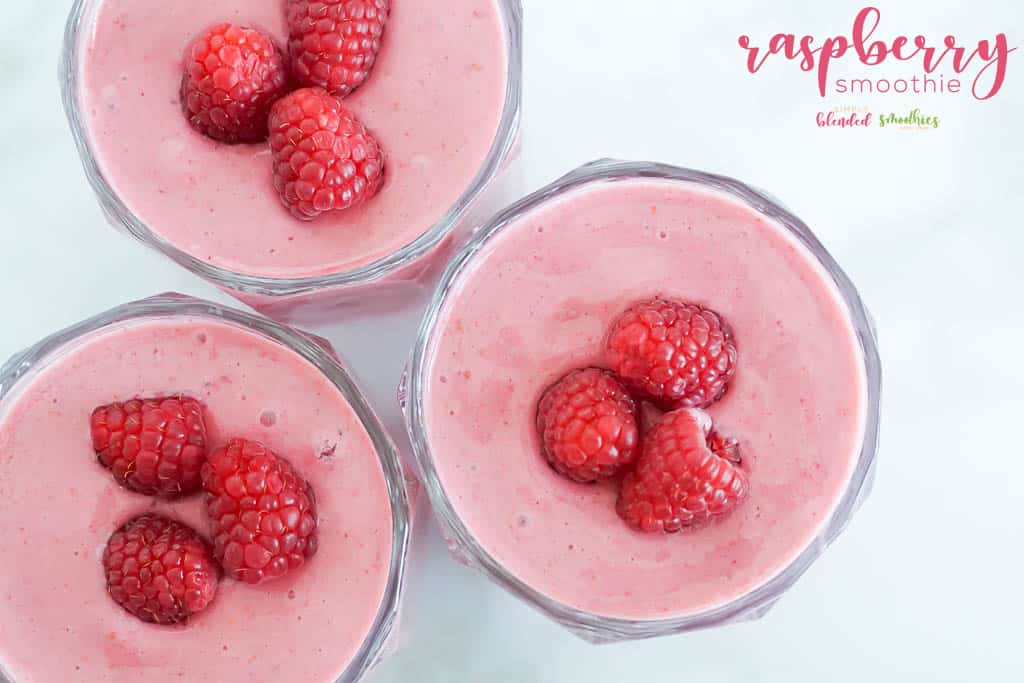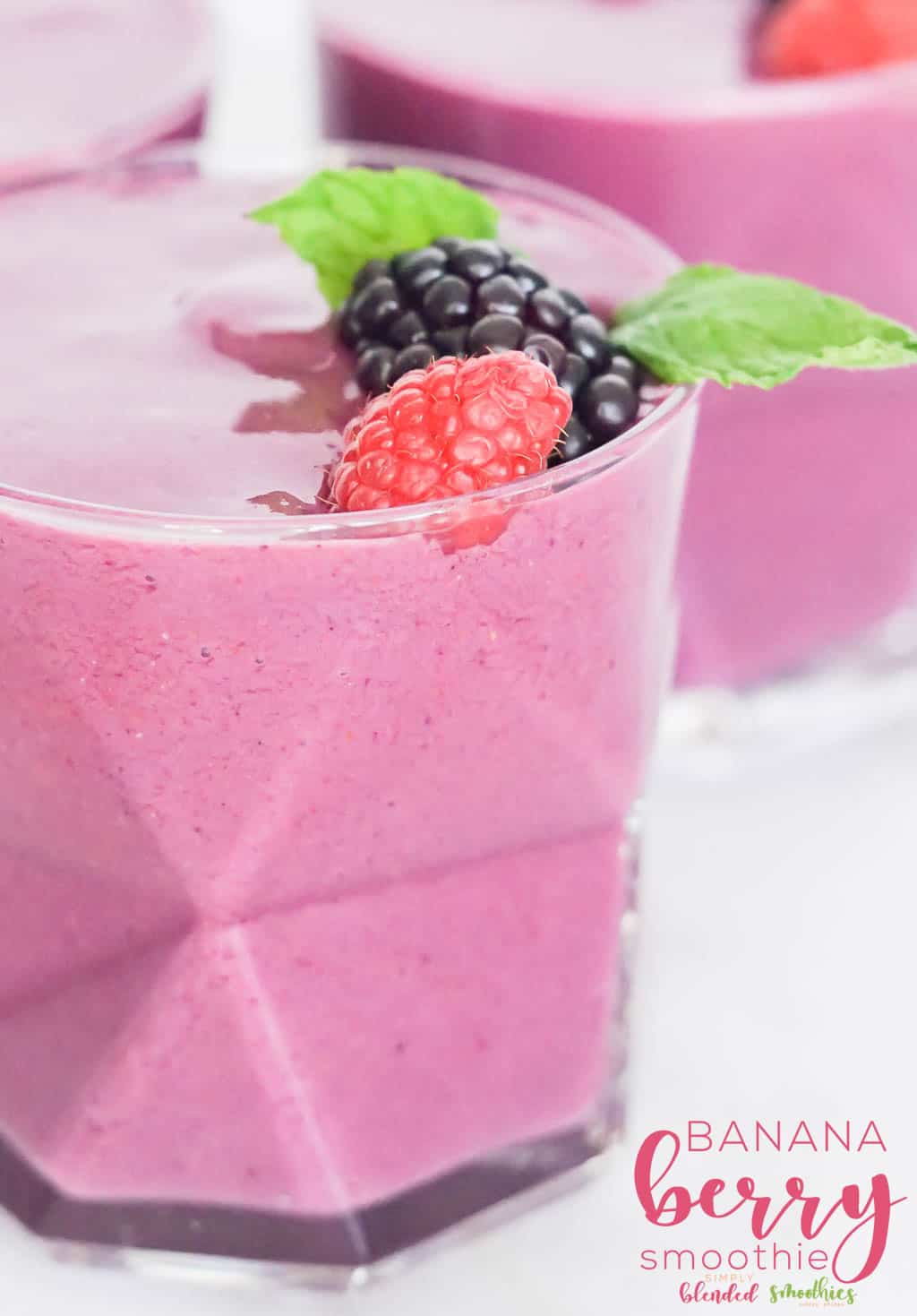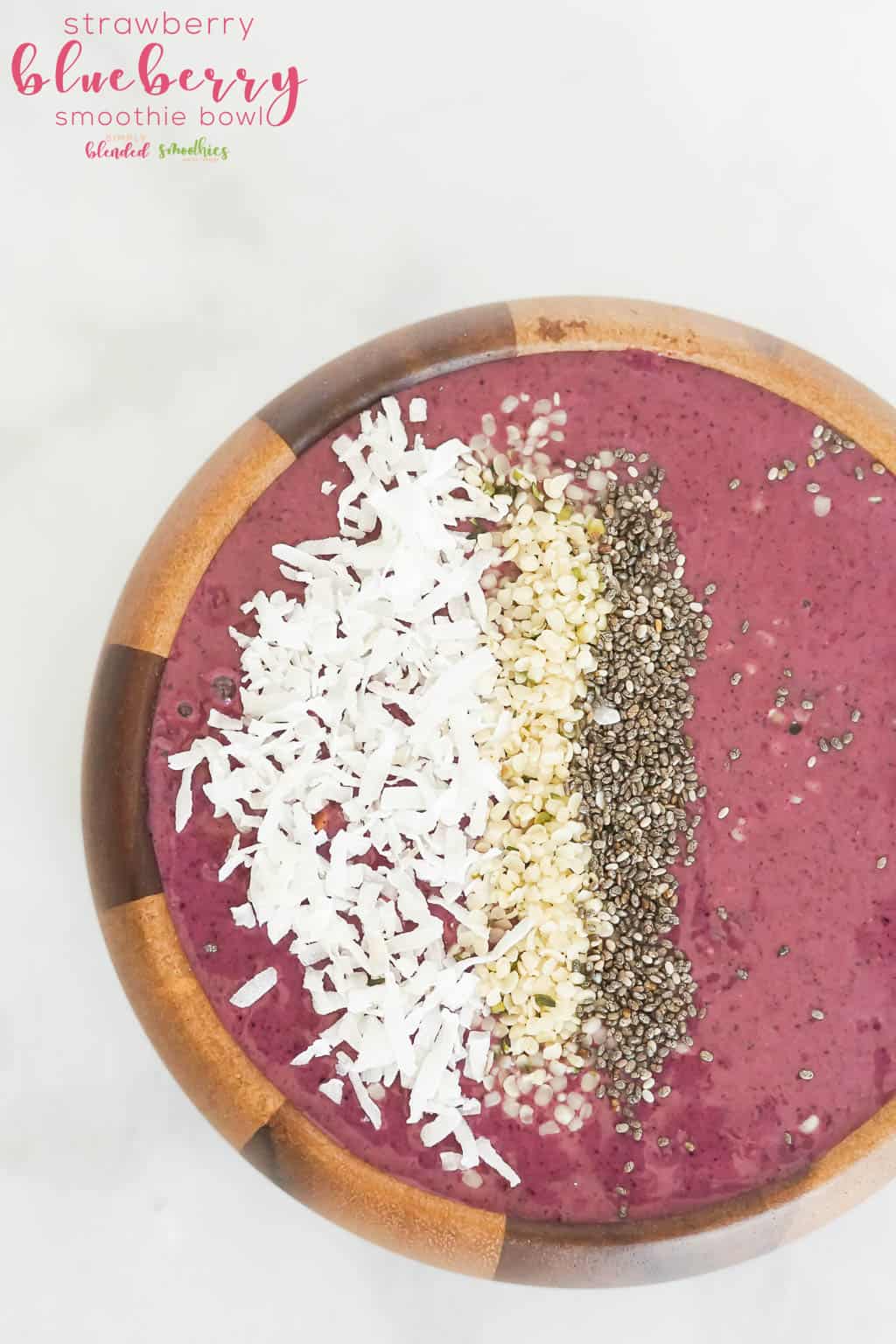 Strawberry Blueberry Smoothie Bowl