This Pineapple Milkshake is one of my family's favorite milkshake recipes because it is the perfect blend of sweet and tart thanks to a secret ingredient. And I can't wait to share it with you!

Affiliate links included for your convenience. By purchasing through these links, I receive a small commission but you never pay a penny more. Thank you for supporting my blog.
Pineapple Milkshake
We love milkshakes and you guys seem to love them too. Did you know that even though my focus on my blog is smoothies, milkshakes are the most visited recipes on my blog? True story. You can check them all out here.
Personally I love classic milkshakes like a Chocolate Milkshake, a Vanilla Milkshake, or a Mint Chocolate Chip Milkshake.
But fruity milkshakes are also my jam like this Strawberry Milkshake.
So I decided to create a Pineapple Milkshake and after a little experimenting, realized that if I added one secret ingredient, I could take this milkshake from good to down-right-crave-worthy!
Yup. I said it. This pineapple milkshake is something I now CRAVE. It is that good.
Before we get to the details, let's answer a few commonly asked questions.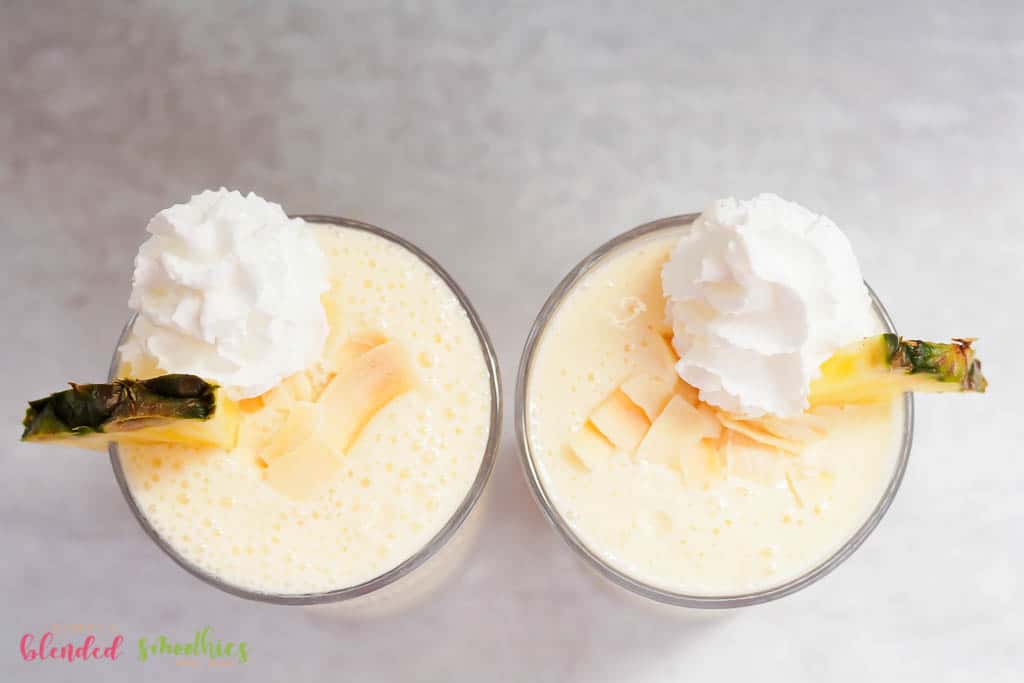 Can you mix pineapple and milk?
Yes, you can. I think that pineapple and milk products work well in a smoothie or milkshake. If you want to create a dairy-free milkshake or smoothie, just sub out your milk-based products for a milk-alternative product and it will work well too!
Dairy-free ice cream is a thing, so feel free to grab that instead to make this yummy milkshake recipe dairy-free.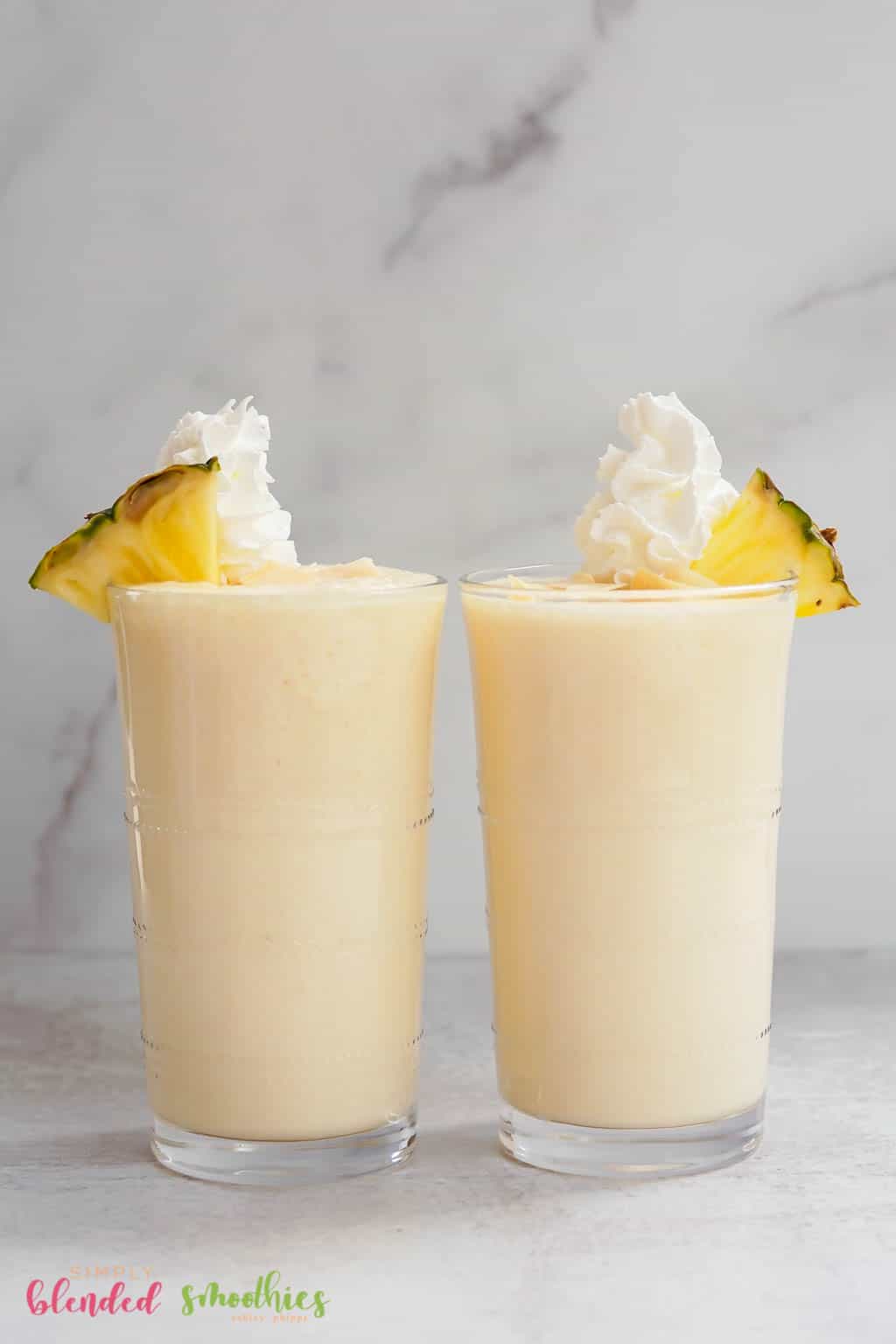 Is pineapple milkshake good for health?
Not really. It is a milkshake, that also happens to have fruit in it. But it still has a ton of ice cream in it too. While this my be a better alternative than other things, I would in no way categorize a milkshake as good for your health. If you are looking for a healthier alternative, check out my Pineapple Smoothie recipe HERE.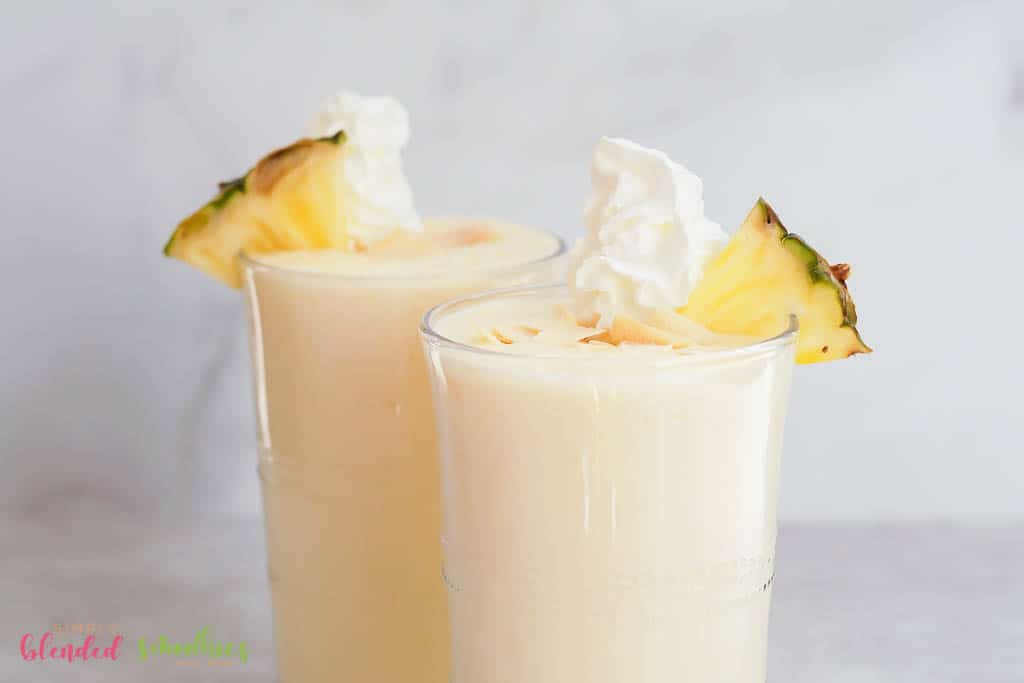 Can you make this pineapple milkshake dairy-free?
Yes, you can make this milkshake dairy-free. Simply sub traditional ice cream for a dairy-free ice cream alternative and you will end up with a delicious dairy-free milkshake!
What other fruits go well in a pineapple milkshake?
So I like to keep my pineapple milkshake pretty simple and I only am using pineapple in this milkshake recipe. You can, of course, add other fruits to create a differently flavored milkshake. Banans, peaches, and mangos are all great additions to tropical, fruit milkshakes.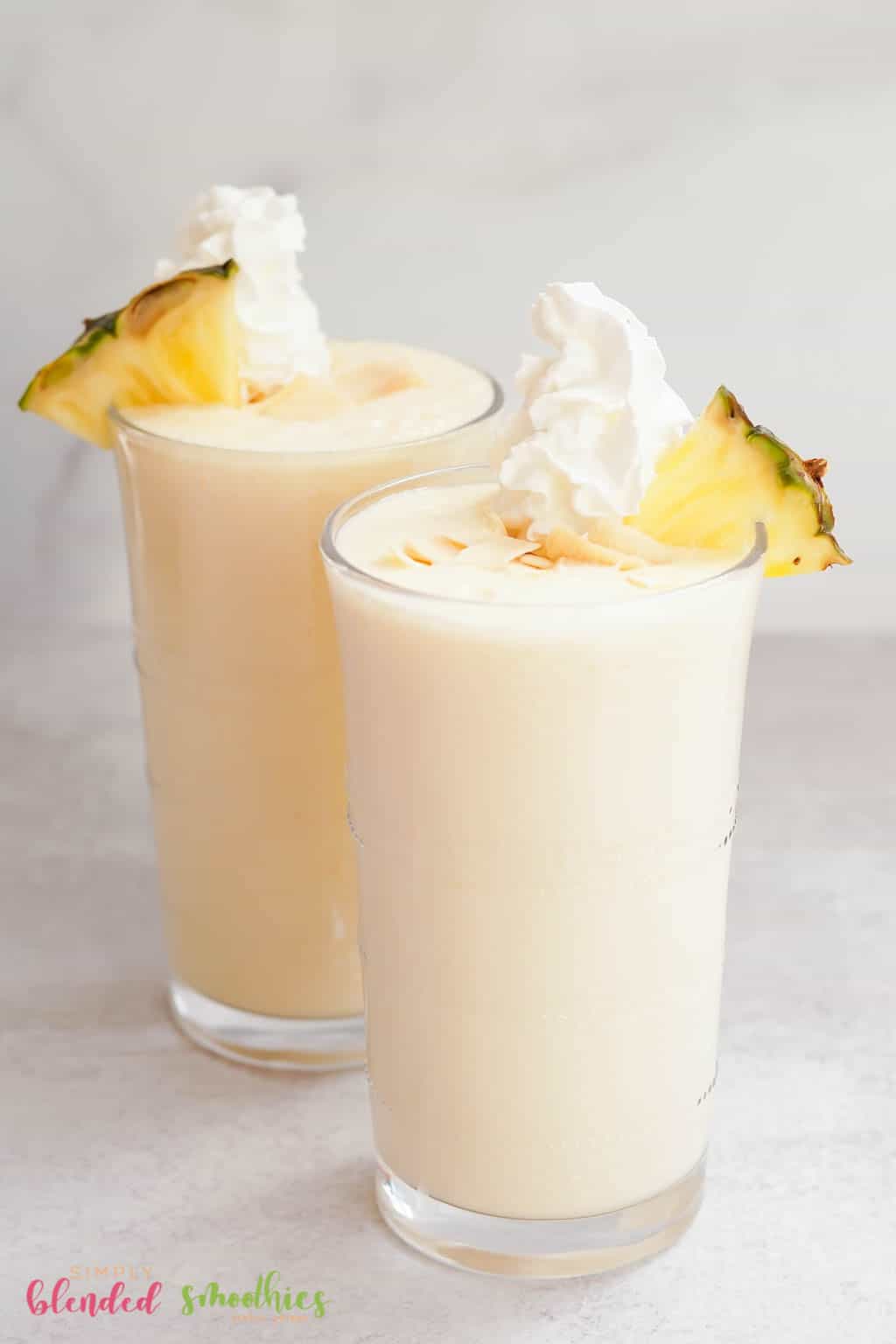 What is the secret ingredient in this pineapple milkshake?
Ok. This one ingredient takes milkshakes (and smoothies too) to a whole new level. It is not really healthy, so I don't put it in milkshakes often, but it was pretty spectacular in my Cranberry Truffle Smoothie.
The secret ingredient in this pineapple milkshake is to add 1 tablespoon of White Chocolate Powder in this milkshake.
It adds this incredible depth of flavor and takes the while milkshake to a new level.
I use this White Chocolate Powder HERE. I highly recommend you snag it and add this to your milkshake! It is sooooo yummy!
What ingredients do you need to make a pineapple milkshake?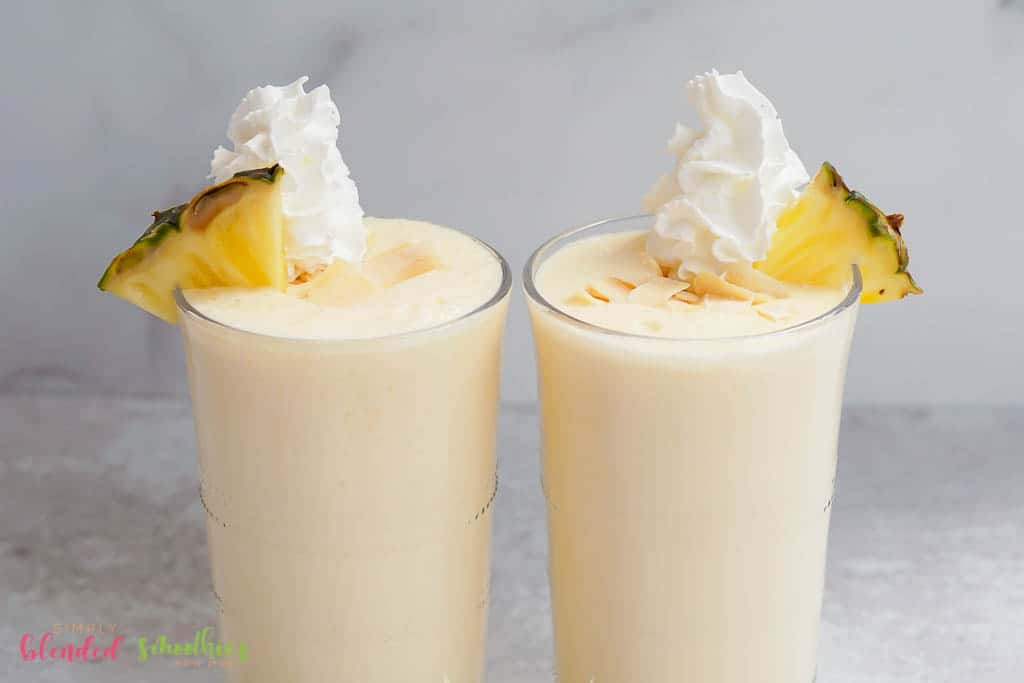 How do you make a pineapple milkshake?
To make a pineapple milkshake, you will simply blend pineapple, pineapple juice, vanilla ice cream, and white chocolate powder in a blender until smooth. I love to top this with toasted coconut chips and fresh pineapple slices.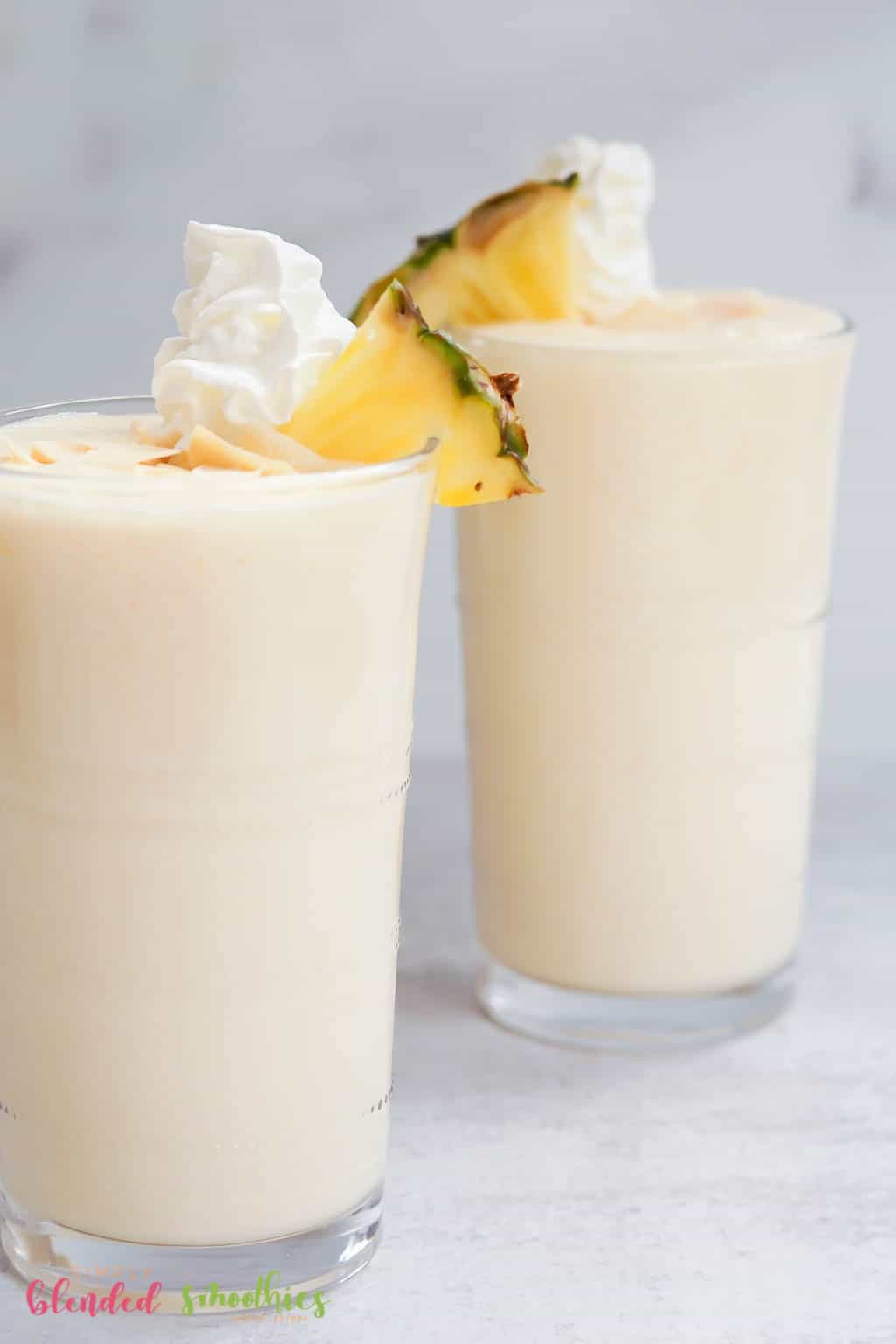 What blender is best for smoothies and milkshakes?
There are many blenders you can use for making smoothies, milkshakes and frozen drinks, but I personally own the Vitamix 780 and think it is simply the best. I get smooth, consistent results every single time which is exactly what I want for all my drinks! You can buy your own Vitamix 780 HERE. It is my favorite and I know you will love it too!
Are you ready for all the details? Ok, let's go.
Pineapple Milkshake Recipe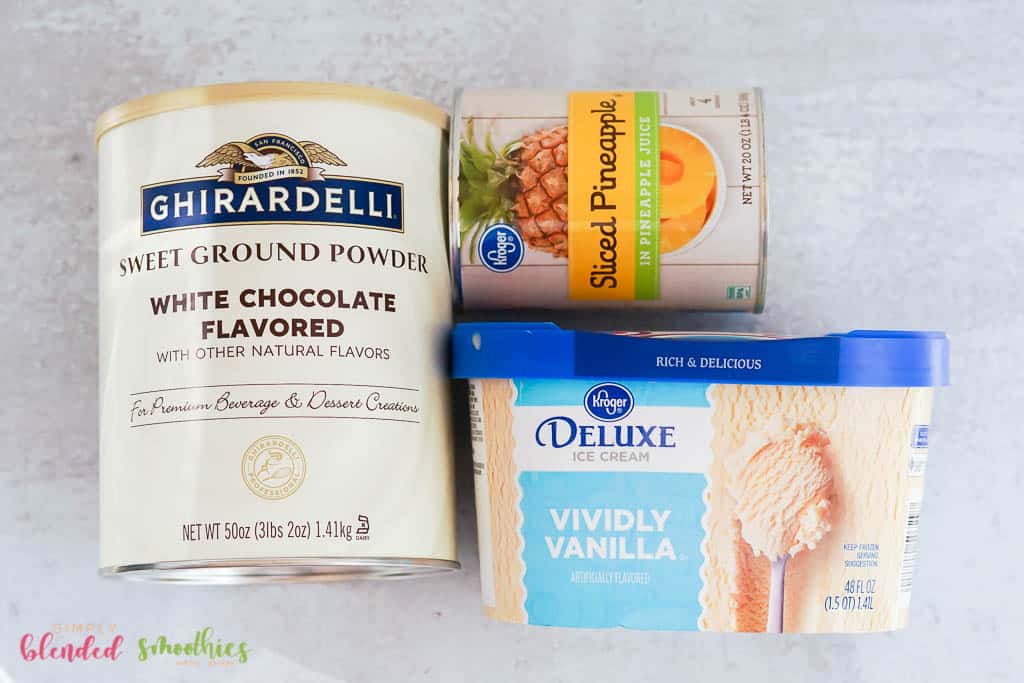 Ingredients: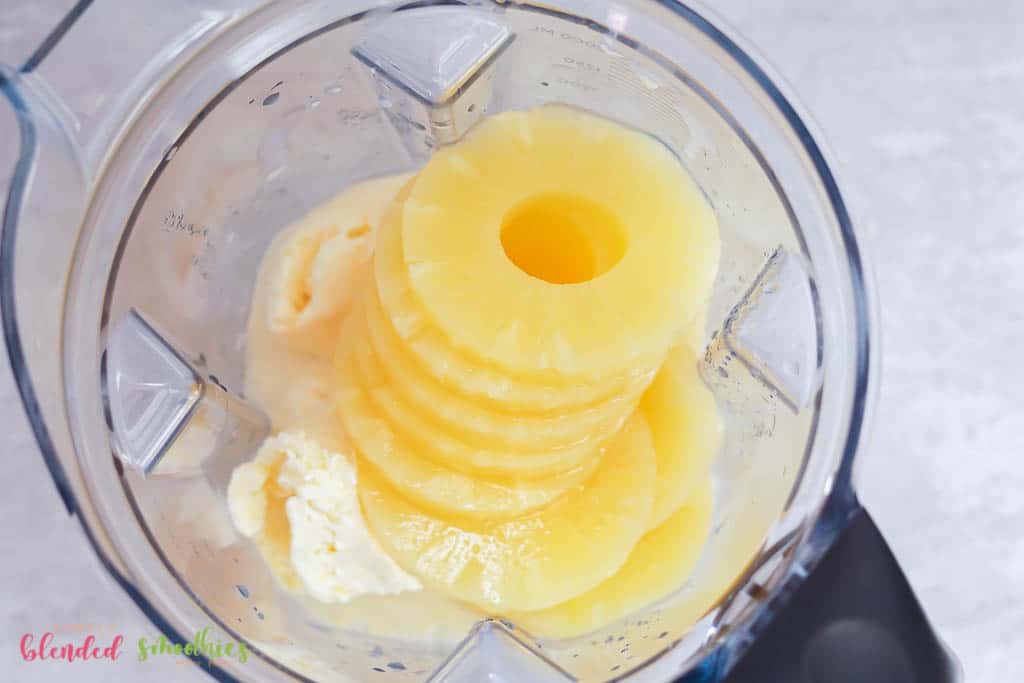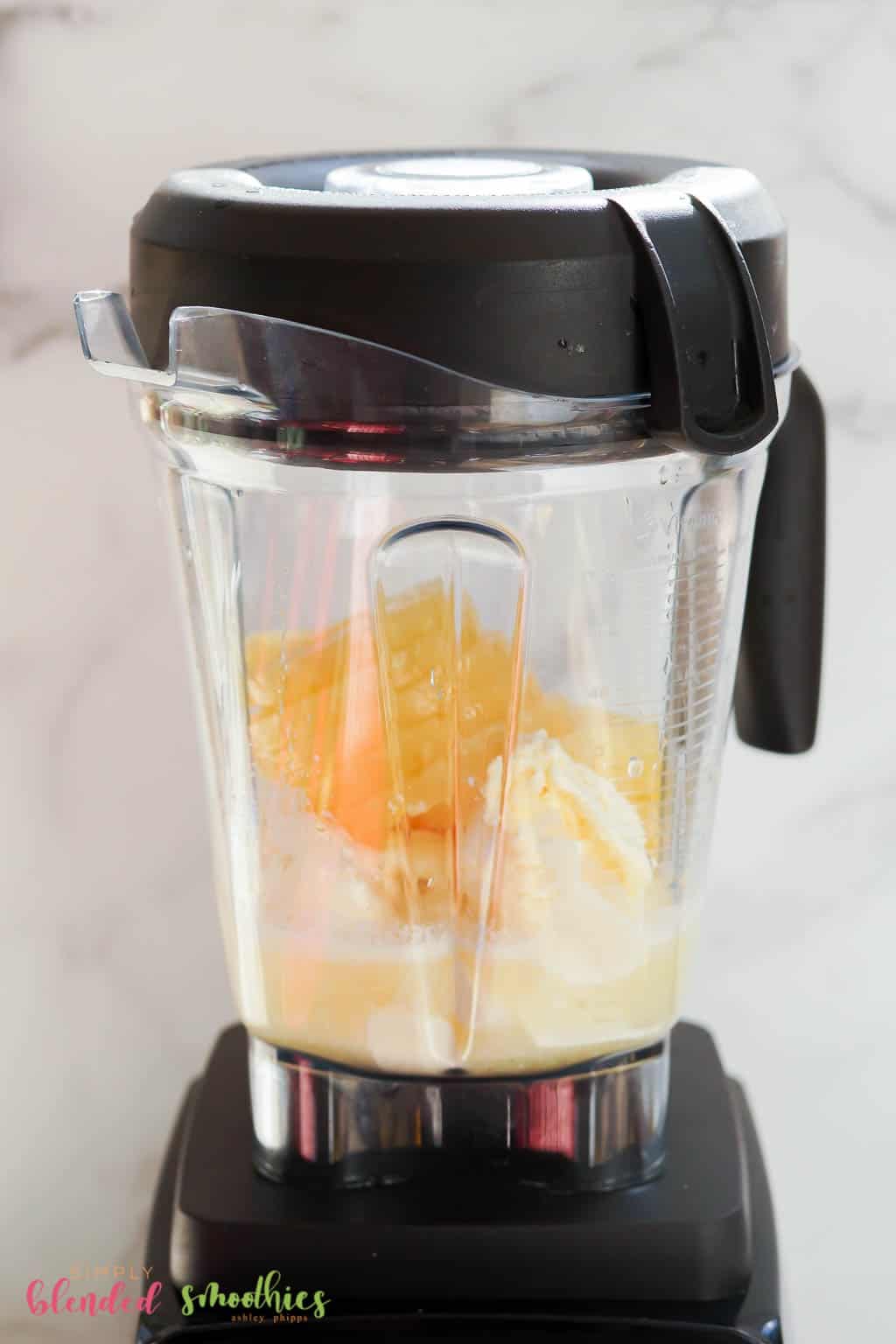 Directions:
Place the entire can of pineapple and the juice, vanilla ice cream, and the white chocolate powder into your blender.
Blend until smooth, stopping halfway through to scrape the sides of your blender if needed.
Garnish with toasted coconut chips and fresh pineapple spices if desired.
This is a serious family favorite and the secret ingredient makes this extra special and so so yummy. I hope you enjoy it as much as we do.
Snag the printable recipe below.
You might also enjoy these recipes: