This Peach Milkshake is a deliciously sweet treat that rivals a Chick-Fil-A peach milkshake because the secret ingredient makes this irresistibly delicious. Keep reading for the full recipe and all the details on how to make this at home.

Affiliate links included for your convenience. By purchasing through these links, I receive a small commission but you never pay a penny more. Thank you for supporting my blog.
Peach Milkshake
Fruit milkshakes are totally my jam right now. Pineapple milkshakes, strawberry banana milkshakes...they are so yummy! And this Peach Milkshake is super yummy too.
During certain months of the year, Chick-fil-a has Peach Milkshakes. And they are pretty yummy, but I think this one is even better!
True story.
Just like my Pineapple Milkshake, this milkshake recipe contains a SECRET INGREDIENT. It is not needed, but it really does take this milkshake up to a whole new level of deliciousness!
Is the Chick Fil A Peach Milkshake good?
Uhm, yes. Basically everything from Chick-Fil-A is good. But the peach milkshake is quite tasty. Many people actually think that their peach milkshake is their best milkshake. However, here is the problem.
First of all, it is only available during limited months of the year. And if I am really craving a peach milkshake in January, Chick-Fil-A is going to let me down.
Second, their milkshake has peach bits in it which is a big no for my kids. They do not like bits or chunks in their smoothies or milkshakes.
So I created an even tastier peach milkshake recipe with no chunks. And I can make it any time of the year! Woot woot!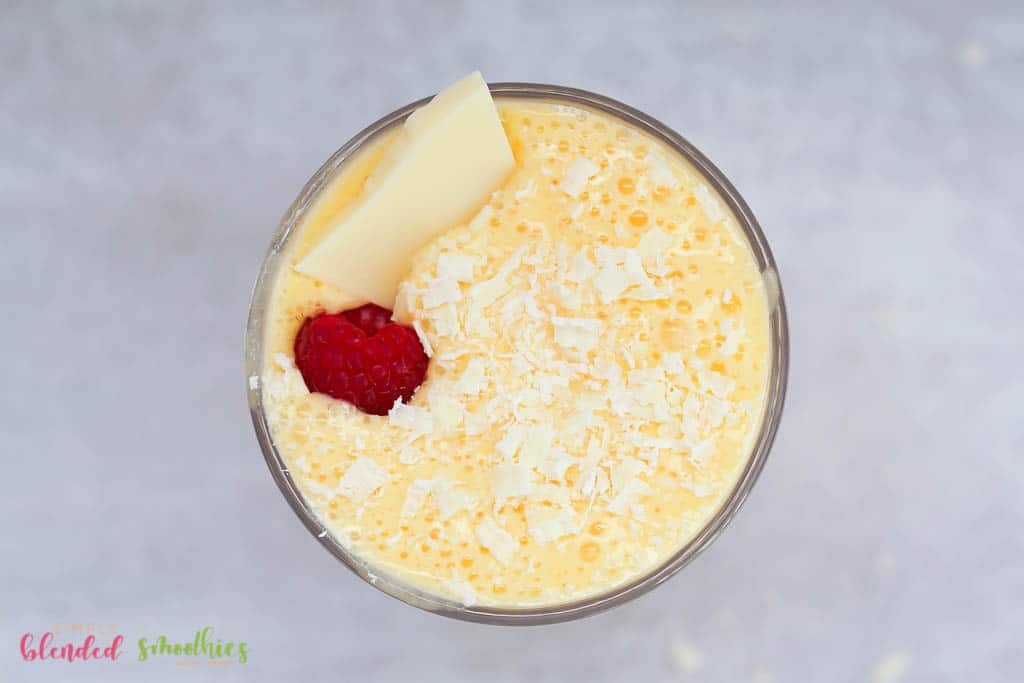 Who has peach milkshakes?
I believe that Chick-Fil-A is the only chain restaurant that regularly carries a peach milkshake seasonally. You may be able to find them at local shake shops, local restaurants, or diners.
This is why it is important to have a perfect peach shake recipe on hand. In case you just crave a peach shake and you can't get one!
Are peaches and milk good together?
Yes, they really are delicious together. Peaches go great with dairy! I love peach slices with cottage cheese, peaches in milk, peaches in ice cream, and of course, peaches in a milkshake!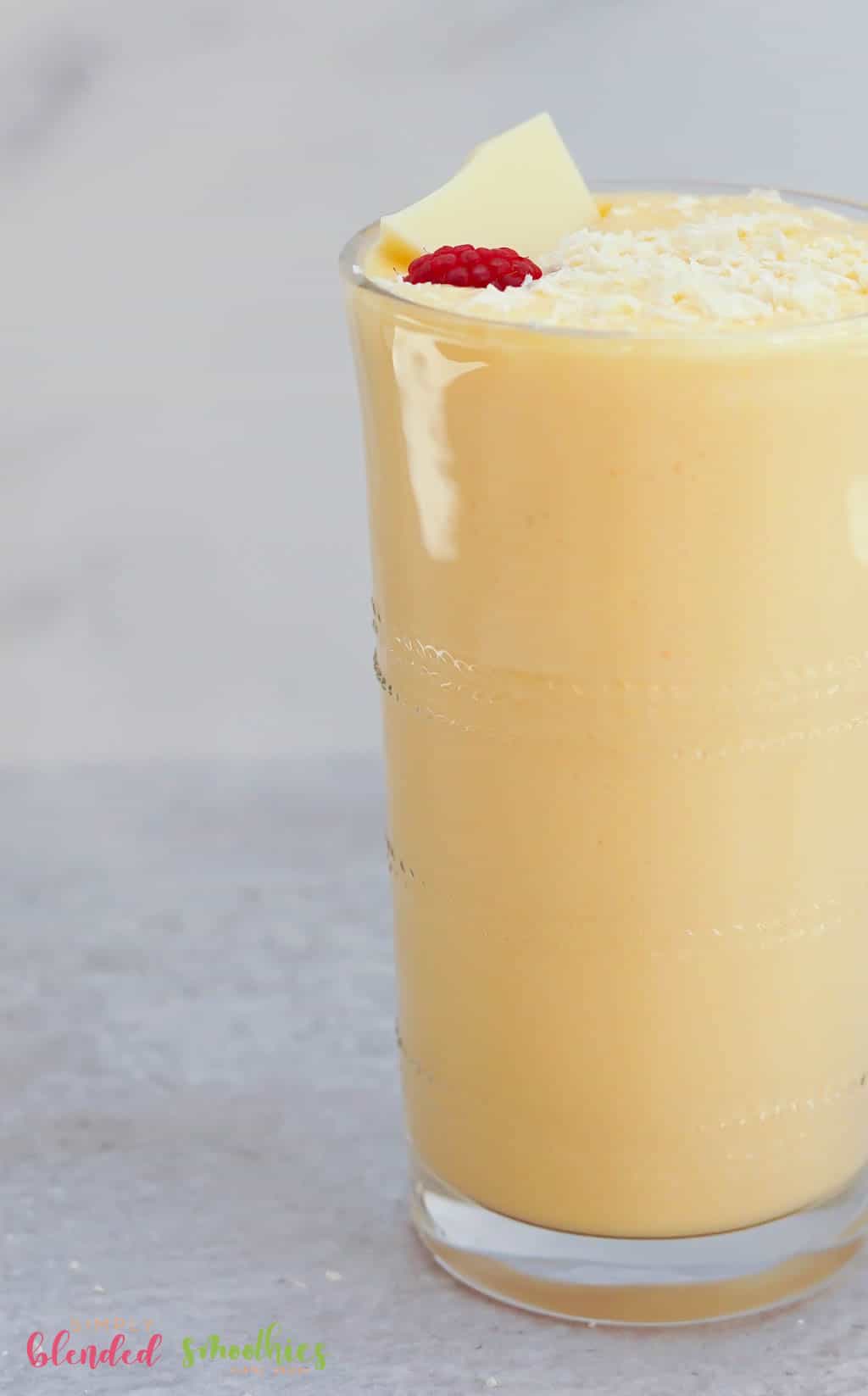 What are some ways I can modify this recipe?
You can use fresh peaches, frozen peaches, or grilled peaches.
You can skip the traditional ice cream and use dairy-free ice cream instead. Grab coconut ice cream instead of vanilla for a slightly more tropical treat.
You can also add a dash of cinnamon to this recipe for a more earthy flavor.
You can blend this milkshake less to leave the peaches a bit more chunky.
You can grill the peaches first for a deeper flavor combination that is a bit sweeter and a bit smokey. Yum.
You can skip using the juice in the can and use milk or a dairy-free milk-alternative instead.
Can I make this peach milkshake with canned peaches?
Yes. In fact, this recipe uses canned peaches! You can also sub the canned peaches in juice out for fresh or frozen peaches plus juice, milk, or a dairy-free alternative. I love using canned peaches when fresh peaches aren't in season or frozen peaches are too expensive.
It is also easy to keep canned peaches on hand at all times, so I can really make this any time. So it is super convenient.
Canned peaches are also relatively inexpensive, so using canned peaches can be a great way to save money on your milkshakes.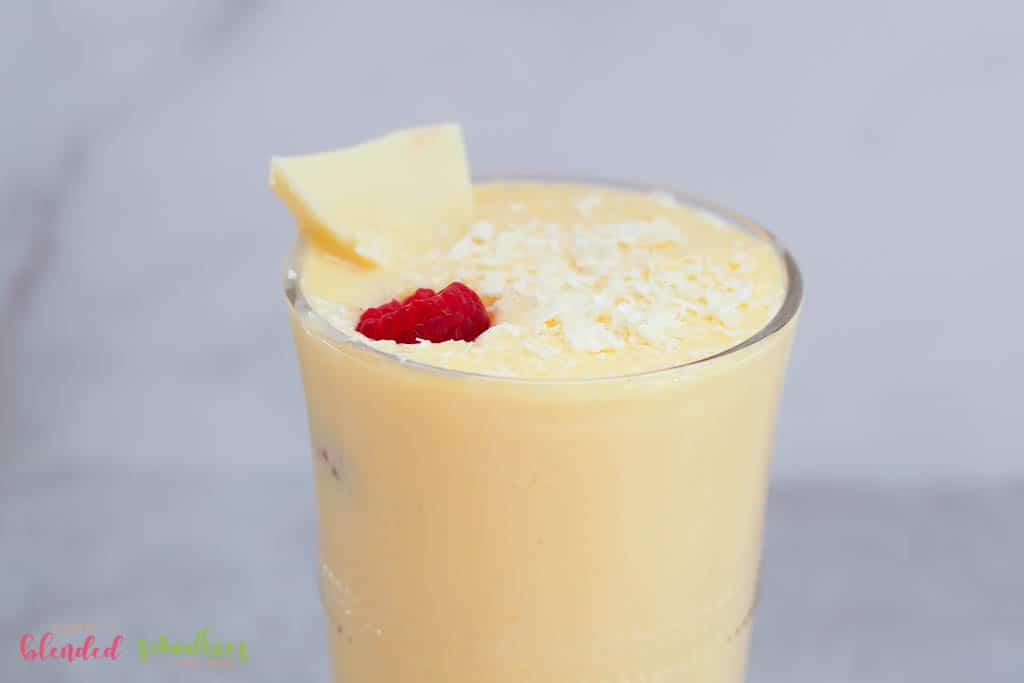 What other fruit goes well with peaches?
Raspberry
Mango
Apricots
Blackberries
Cherry
Orange
Pineapple
Nectarine
Plum
Strawberry
Banana
What is the secret ingredient in this peach milkshake?
So this secret ingredient is one I have been experimenting with in smoothies and milkshakes for a little while now, and I have to say, it never ever lets me down. It adds a delicious flavor to milkshakes that make them super delicious.
I have even added it to smoothies. Not it is not exactly healthy, but oh my goodness, that smoothie was soooo good! Check it out HERE.
The secret ingredient in this peach milkshake is to add 1 tablespoon of White Chocolate Powder in this milkshake.
It seriously makes this so addictively delicious...you will want to add this to all your milkshakes going forward. It is really so yummy.
I use this White Chocolate Powder HERE. And I highly recommend you snag it and add this to your milkshake. It is sooooo yummy!
What ingredients do you need to make a peach milkshake?
Peaches
Vanilla Ice Cream
Juice, Milk, or a dairy-free alternative
White Chocolate Powder
How do you make a peach milkshake?
To make a peach milkshake, you will simply blend peaches, juice, vanilla ice cream, and white chocolate powder in a blender until smooth. I love to top this with white chocolate shavings and a piece of white chocolate and a raspberry.
What blender is best for smoothies and milkshakes?
There are many blenders you can use for making smoothies, milkshakes and frozen drinks, but I personally own the Vitamix 780 and think it is simply the best. I get smooth, consistent results every single time which is exactly what I want for all my drinks! You can buy your own Vitamix 780 HERE. It is my favorite and I know you will love it too!
Are you ready for this yummy recipe? Ok, let's go.
Peach Milkshake Recipe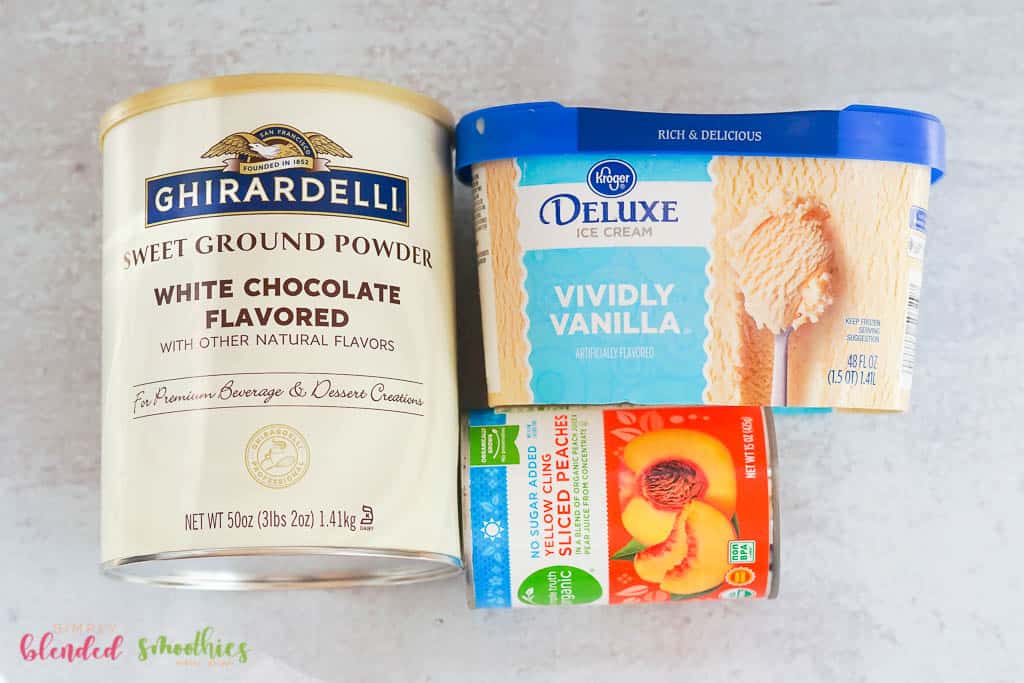 Ingredients:
15 oz. Canned Peaches, in juice
6 scoops Vanilla Ice Cream
1 Tablespoon White Chocolate Powder
White Chocolate for garnish (optional)
Raspberry for garnish (optional)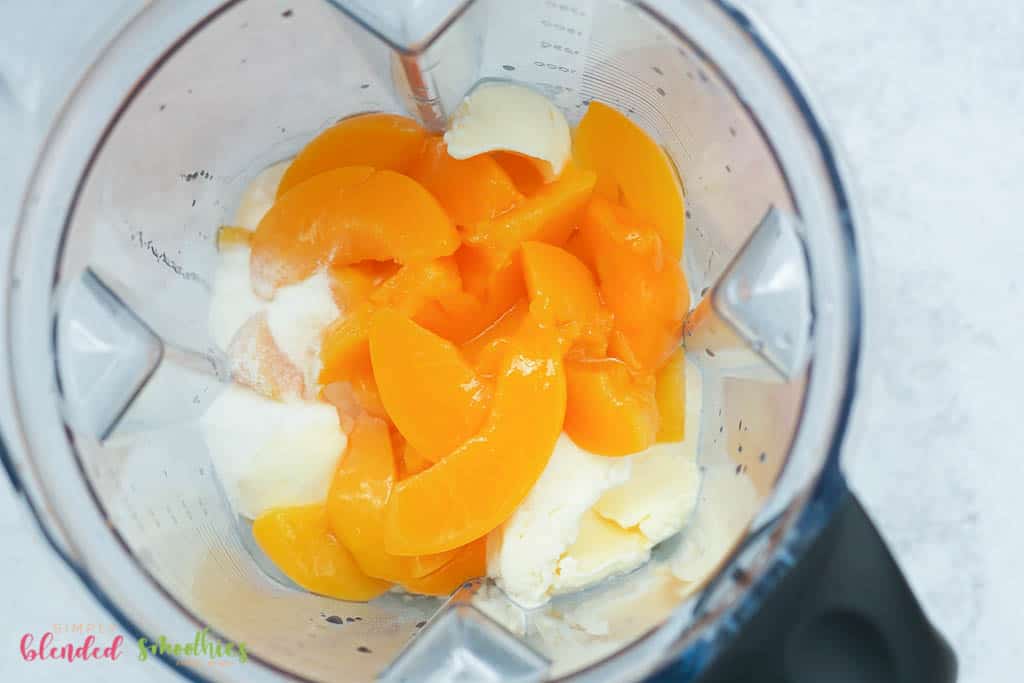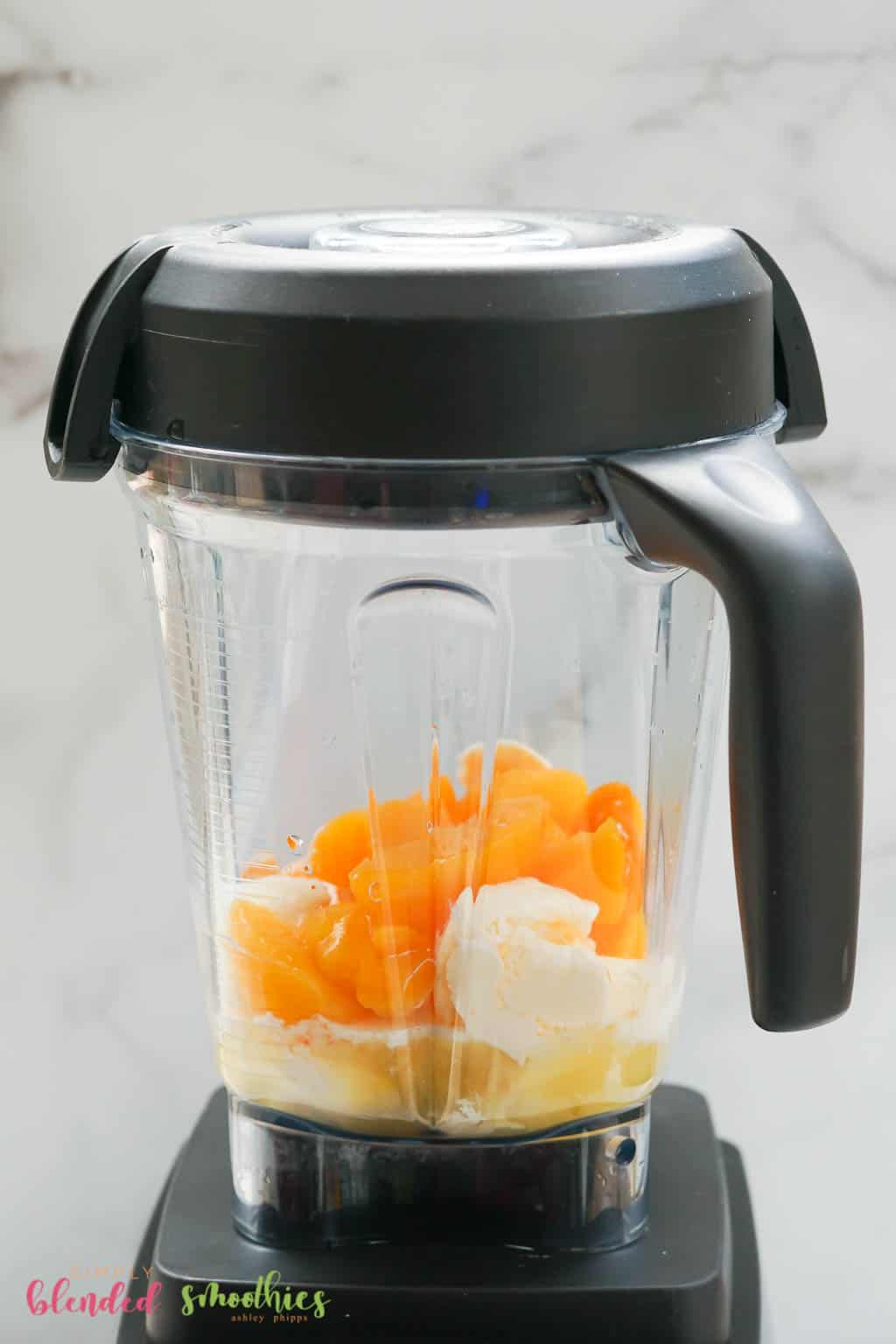 Directions:
Place the entire can of peaches and the juice, vanilla ice cream, and the white chocolate powder into your blender.
Blend until smooth, stopping halfway through to scrape the sides of your blender if needed.
Garnish with shaved white chocolate, a piece of white chocolate, and a raspberry if desired.
This is a delicious alternative to fast-food milkshakes and is even more special with the secret ingredient. I hope you love this as much as I do.
Snag the printable recipe below.

You might also enjoy these recipes: