This time of year there is not much I crave more than cranberries and this Cranberry Truffle Smoothie is to-die-for delicious! Seriously, my kids voted this the best smoothie they have ever had. And I totally agree. Keep reading to snag the full recipe below.

Affiliate links included for your convenience. By purchasing through these links, I receive a small commission but you never pay a penny more. Thank you for supporting my blog.
Cranberry Truffle Smoothie
This smoothie was inspired by a similar smoothie made by Tropical Smoothie a few years ago. While I don't know their exact recipe, this one is delicious. It is similar to their Bahama Mama smoothie but with a cranberry twist.
Seriously, you guys, it is SO yummy!
My Cranberry Smoothie Bowl recipe is another fantastic holiday-inspired recipe you should definitely make asap too.
Now I will be upfront and tell you that this recipe included two ingredients that I could not find at my local store. So I had to order them online. Don't worry, Amazon has got your back on this one! They both arrived Amazon Prime with 2-day shipping and I have plenty to make a lot of these delicious smoothies.
You will want to snag this white chocolate powder and this yogurt powder.
Which is good, since my family agrees that these are probably the best smoothies that I've ever made. Ever.
And that's saying a lot since I make smoothies all the time!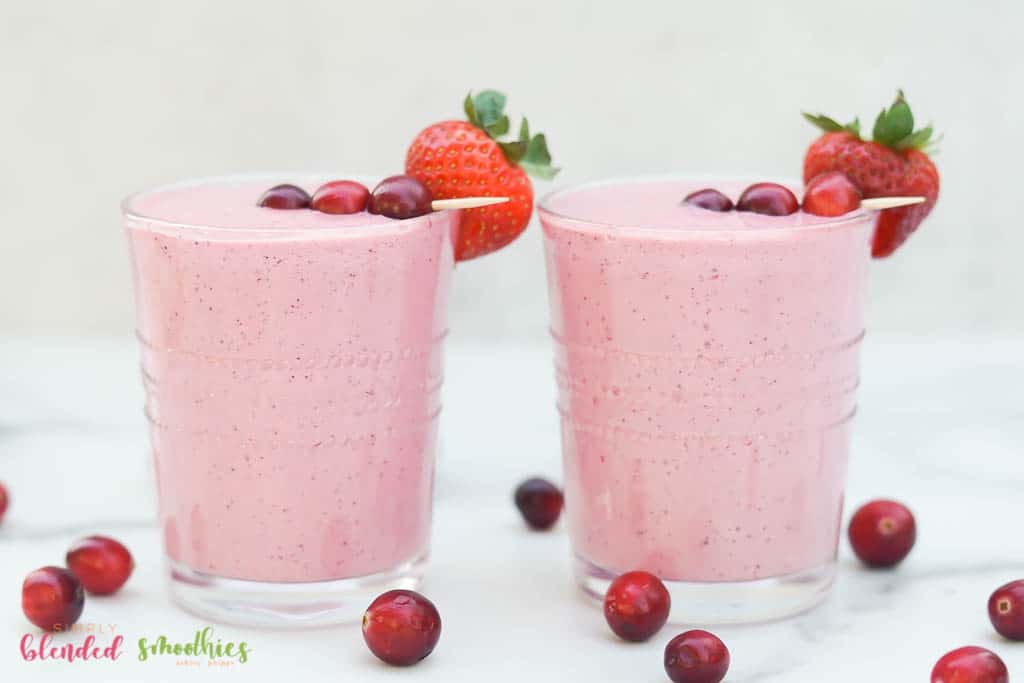 How to make a Cranberry Truffle Smoothie
To make a cranberry truffle smoothie you will need to blend together strawberries, cranberries, white chocolate powder, yogurt powder, and milk. If you use frozen strawberries you won't need to add ice, but if you use fresh, add ice for a smooth, thick, cold smoothie.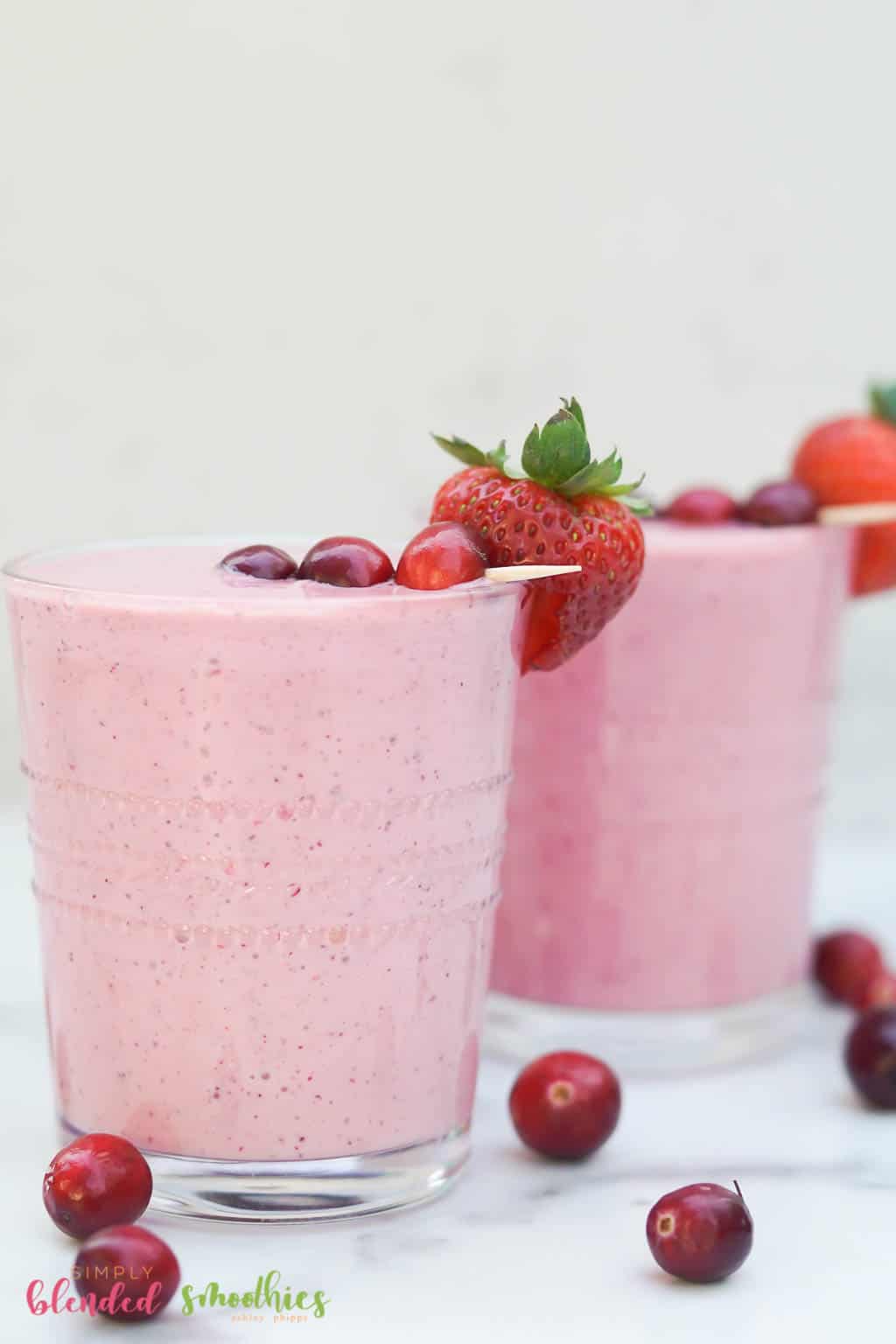 What ingredients do you need to make a Cranberry Truffle Smoothie?
This cranberry truffle smoothie recipe is made with the following ingredients:
cranberries
strawberries
milk
ice (optional)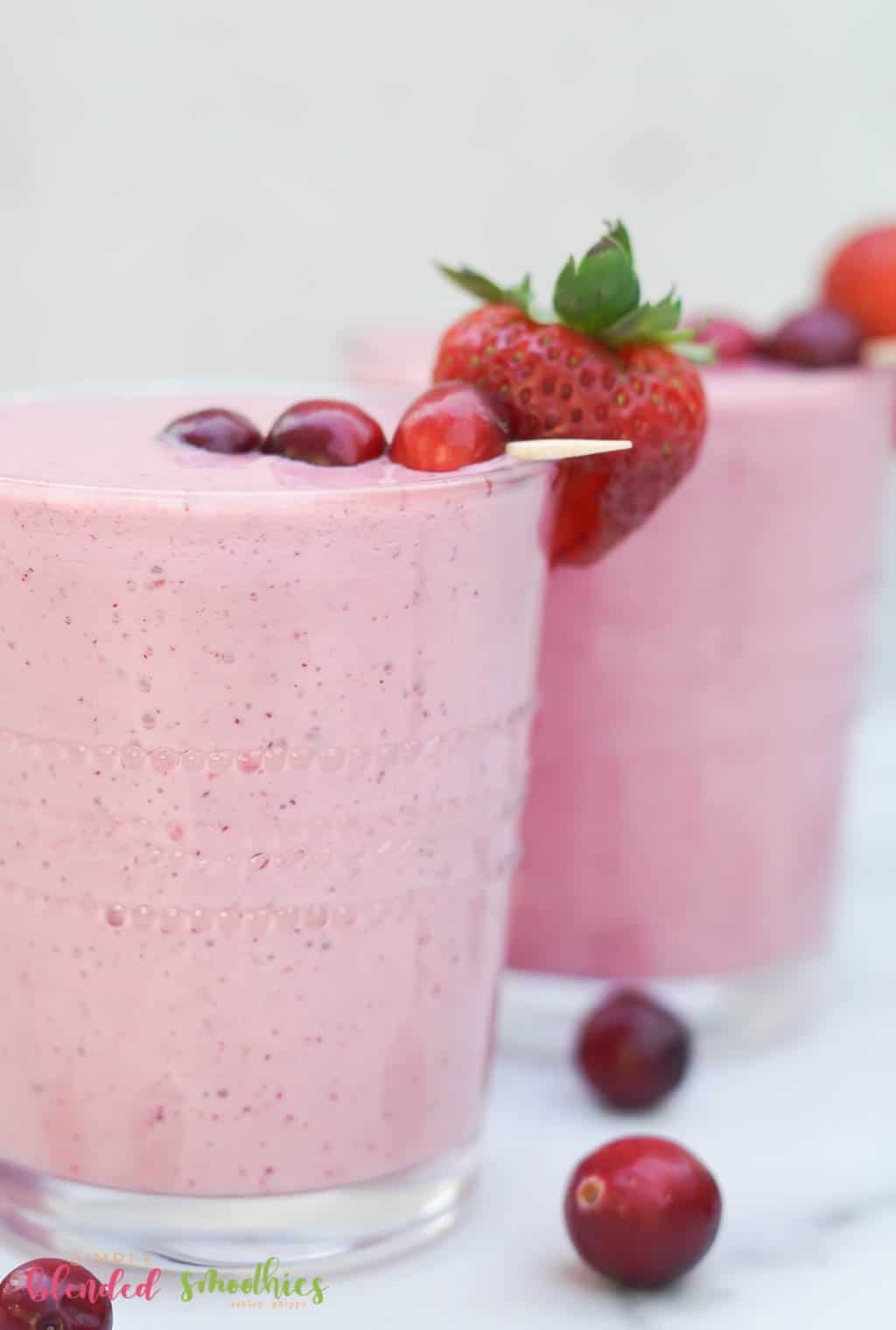 Can you eat a raw cranberry?
This recipe calls for raw cranberries and it is perfectly ok to eat them. Raw cranberries are quite tart so cranberries are traditionally cooked and sweetened. (Although my recipe for Cranberry Relish uses uncooked cranberries and is the absolute best cranberry sauce you will ever taste, ever!)
This cranberry truffle smoothie recipe has enough other added sweet things (like strawberries) that it takes some of the tartness out of the smoothie. So it has a nice cranberry taste without being too tart or sour.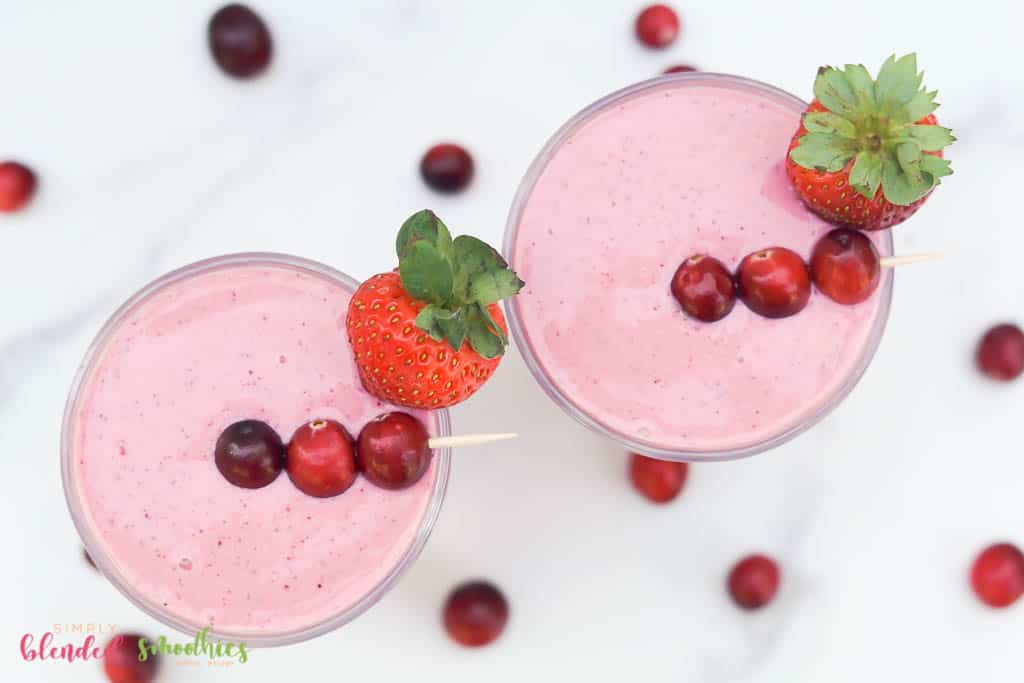 What fruits go with cranberries?
I love pairing berries with cranberries! Strawberries are always a perfect pair for cranberries. So are citrus fruits like oranges. Bananas can add sweetness. And any other berry would go well with cranberries too. But for this smoothie recipe, strawberries were a perfect choice.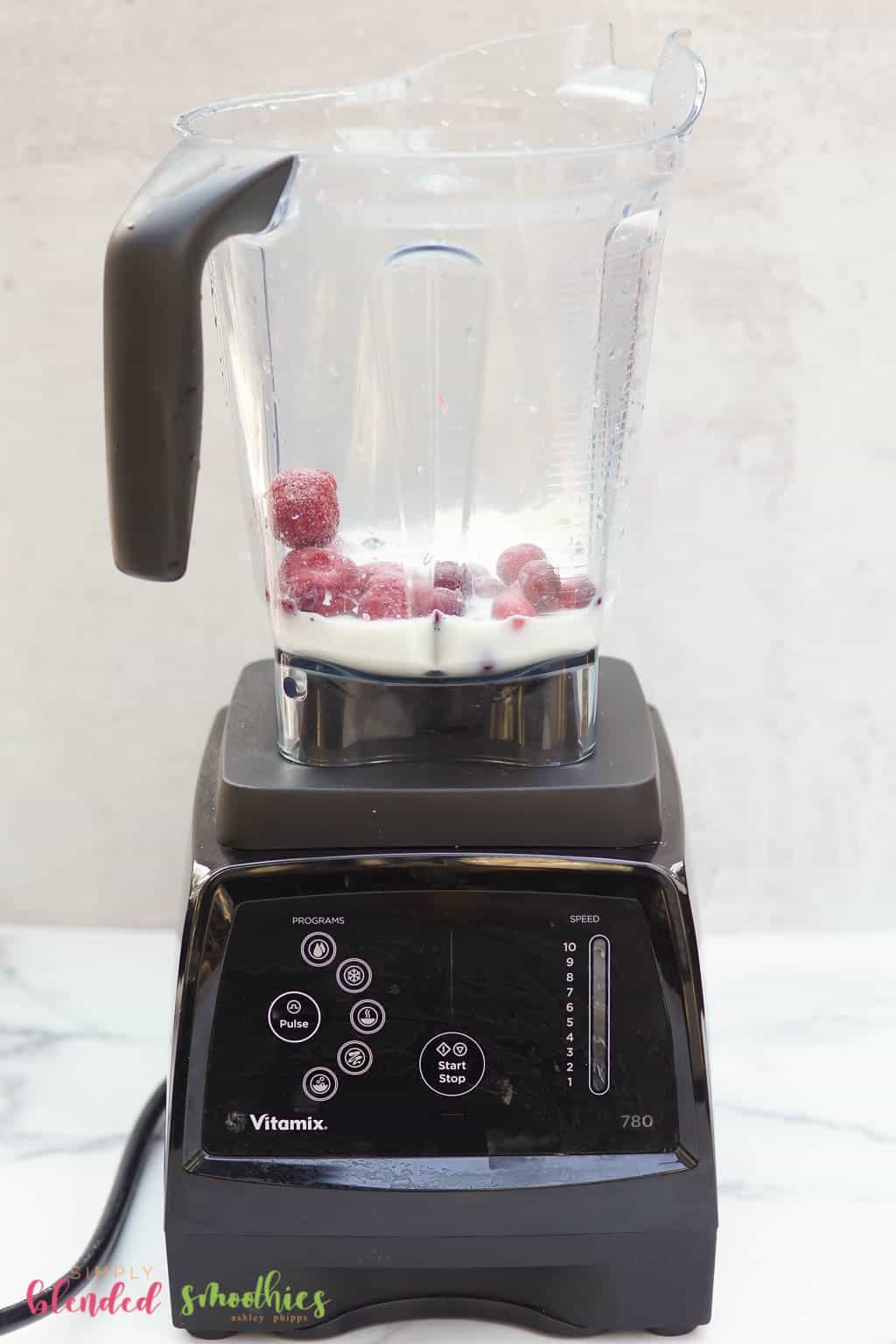 What blender is best for smoothies and milkshakes?
There are many blenders you can use for making smoothies and milkshakes, but I personally own the Vitamix 780 and think it is simply the best. I get smooth, consistent results every single time which is exactly what I want for all my smoothies! You can buy your own Vitamix 780 HERE. It is my favorite and I know you will love it too!
Ready for this amazing smoothie recipe?
Ok...here we go:

Cranberry Truffle Smoothie Recipe
Ingredients:
1 cup frozen Strawberries
½ cup fresh or frozen Cranberries
4 Tablespoons White Chocolate Powder
2 Tablespoon Yogurt Powder
1 cup Milk
Ice if needed
Garnish with fresh strawberries and cranberries if desired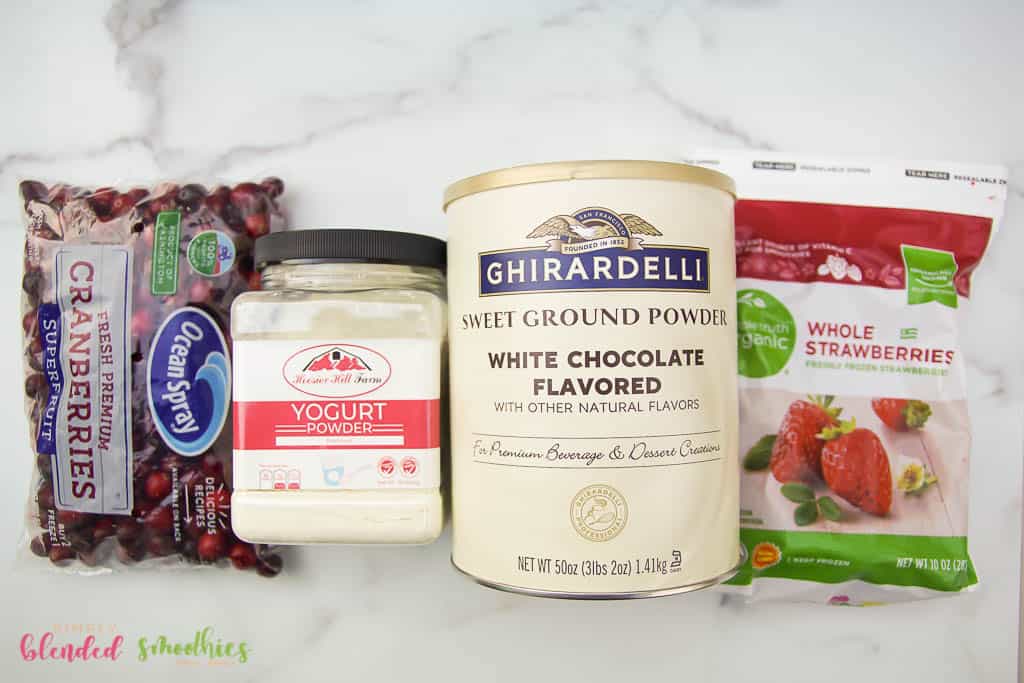 Directions:
Place frozen strawberries, cranberries, white chocolate powder, yogurt powder and milk in your blender.
Blend until smooth.
Garnish with fresh strawberries or cranberries if desired.
Serve immediately.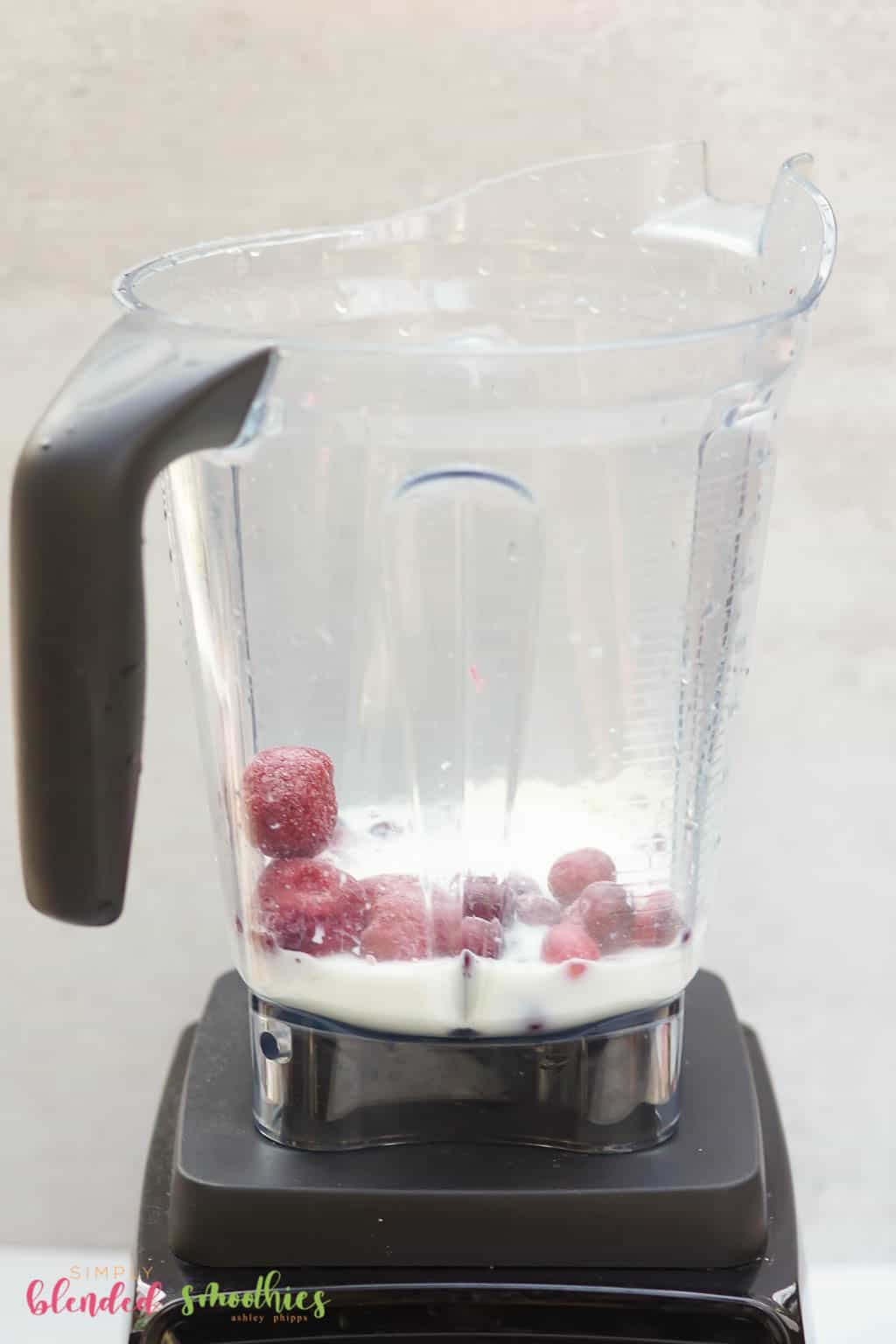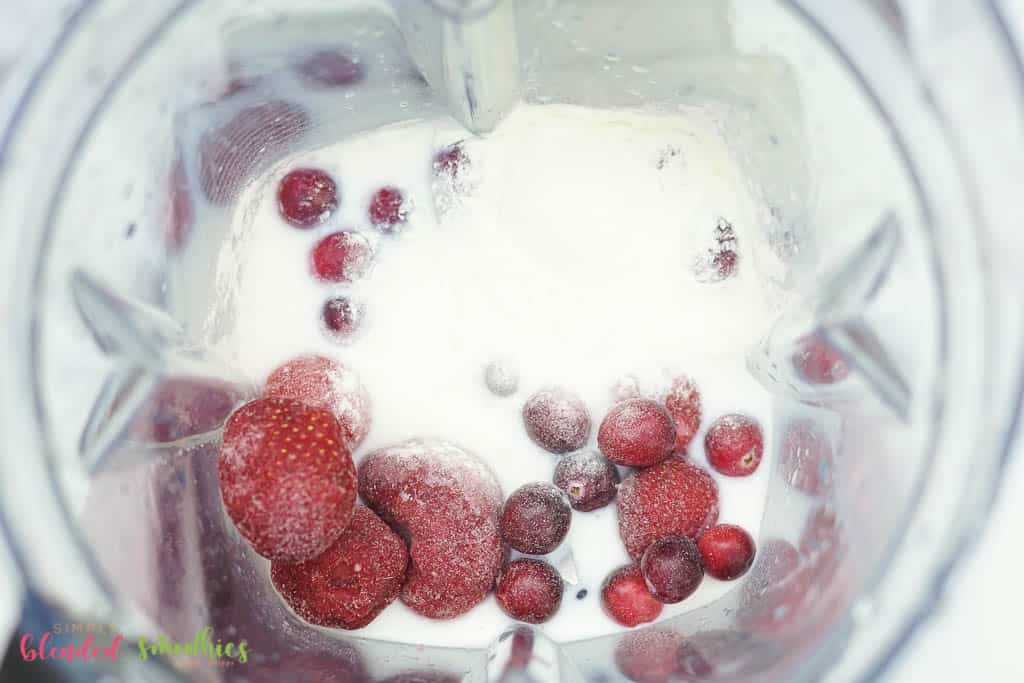 Snag the printable recipe below:

You might also enjoy these recipes: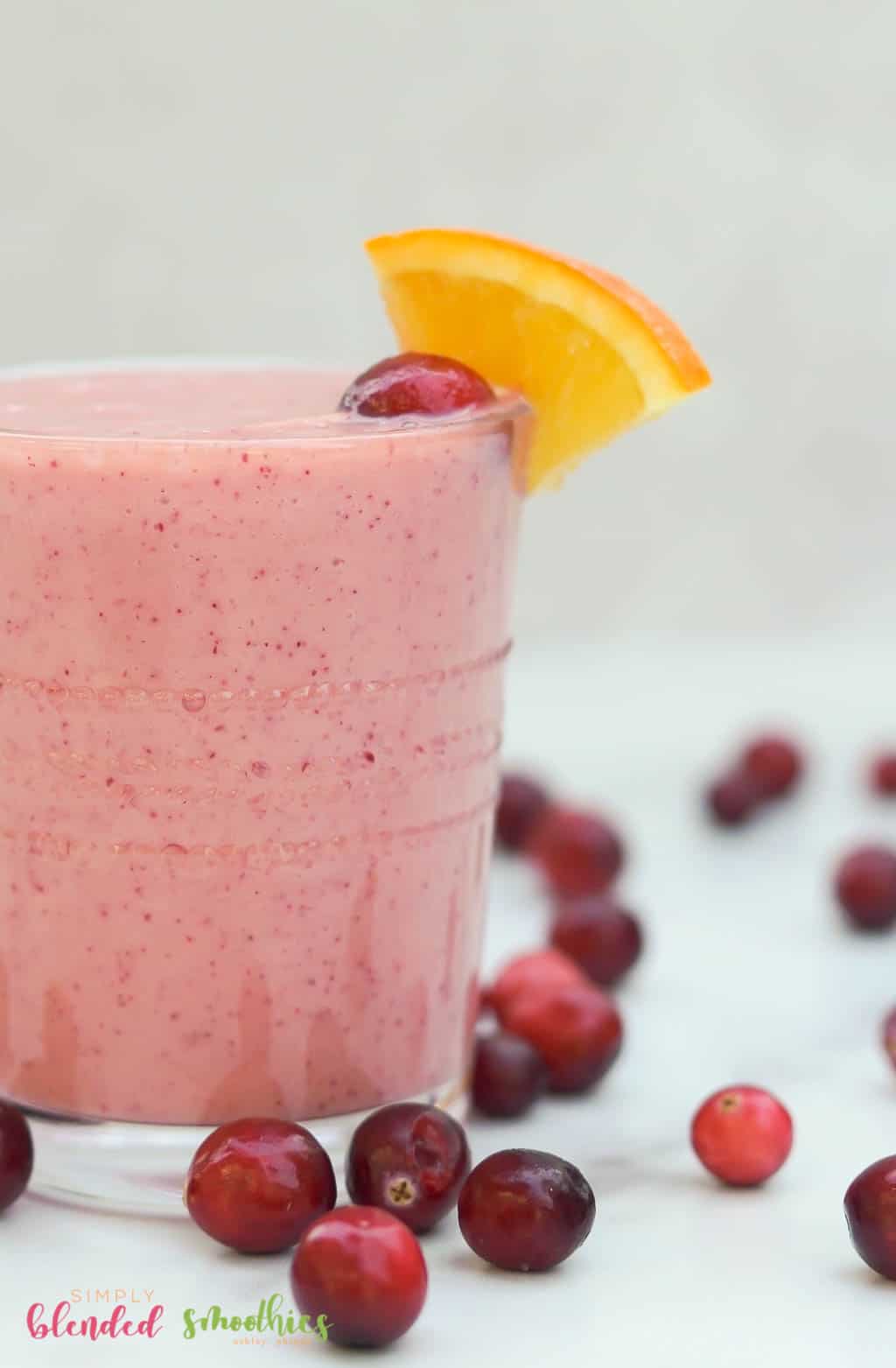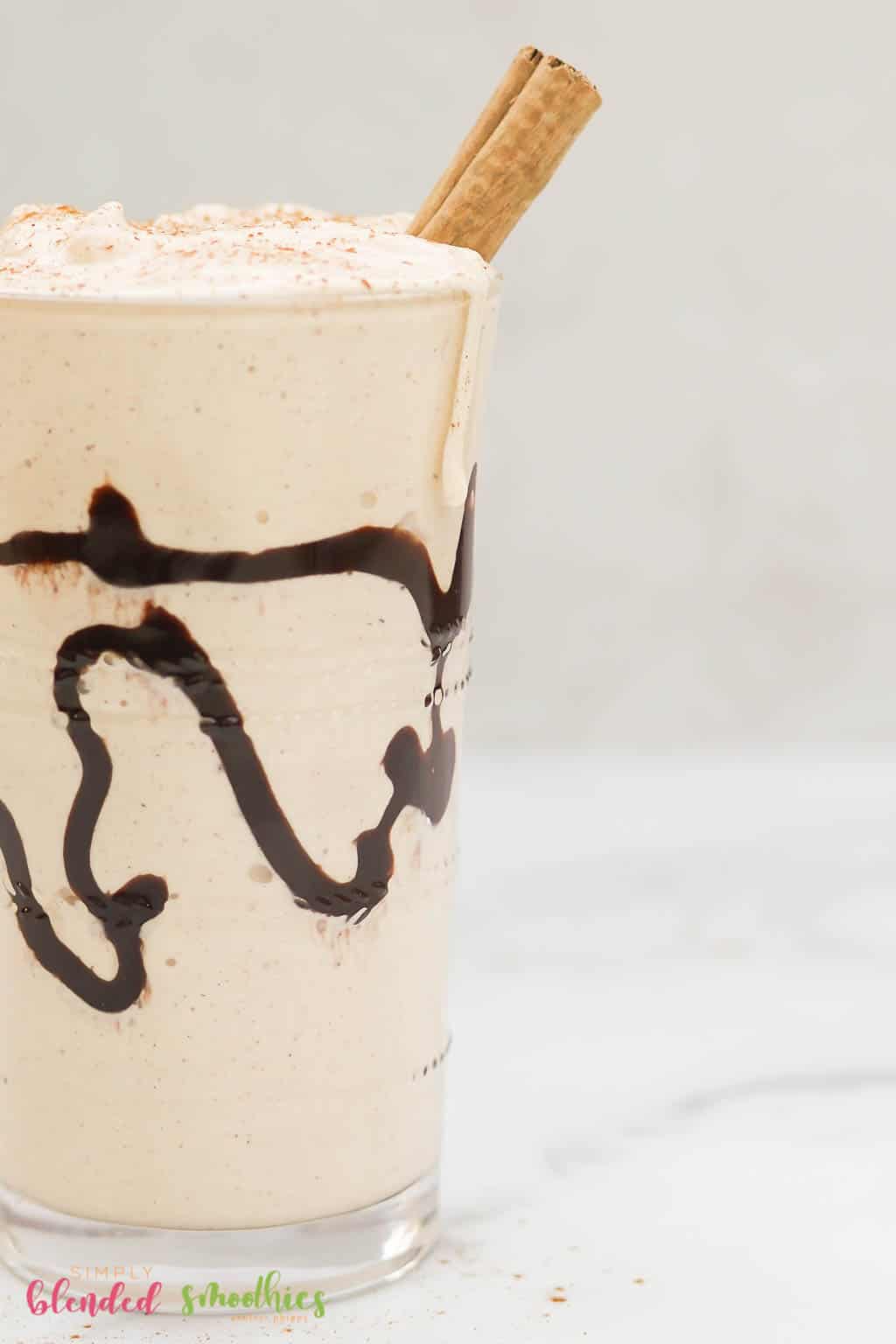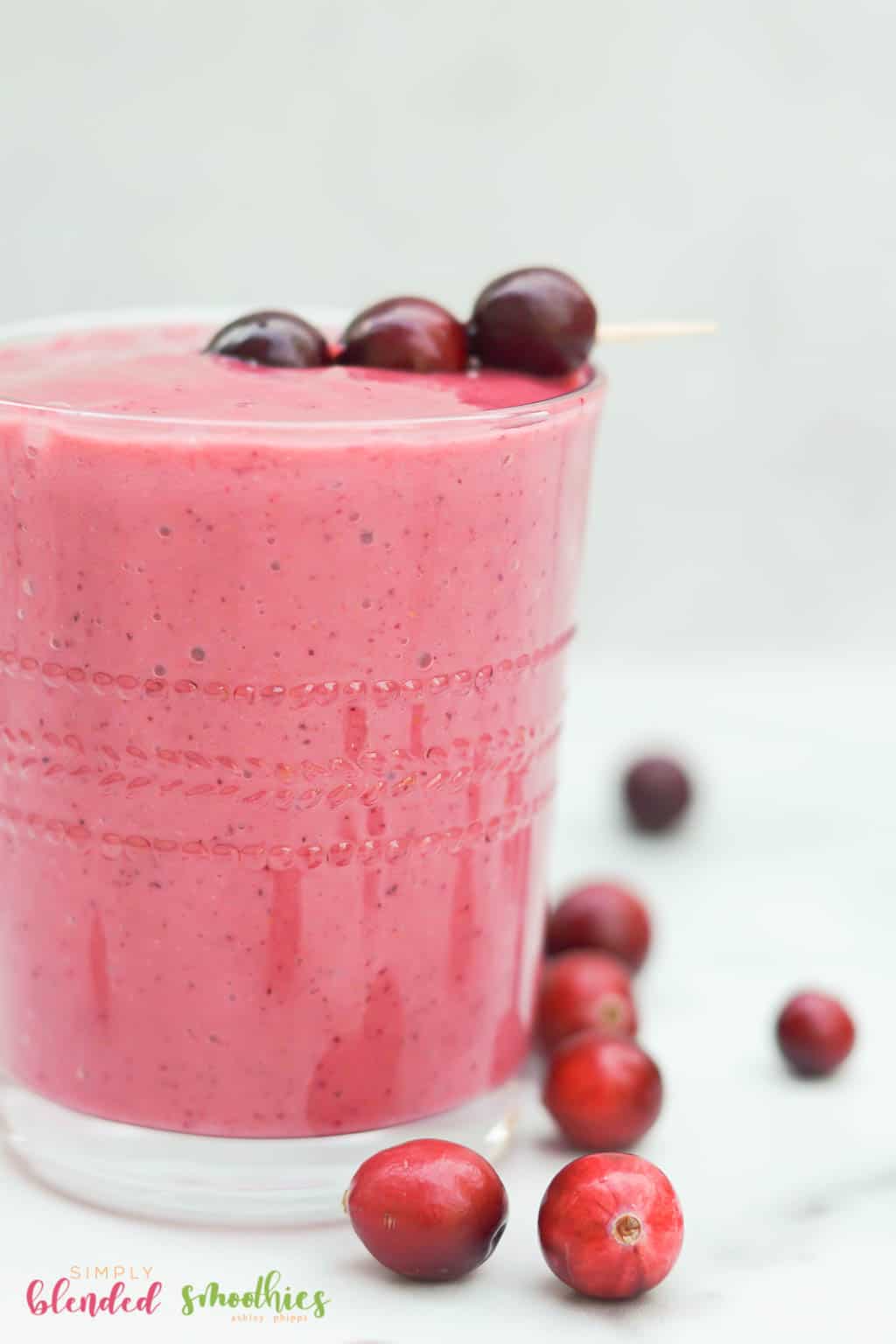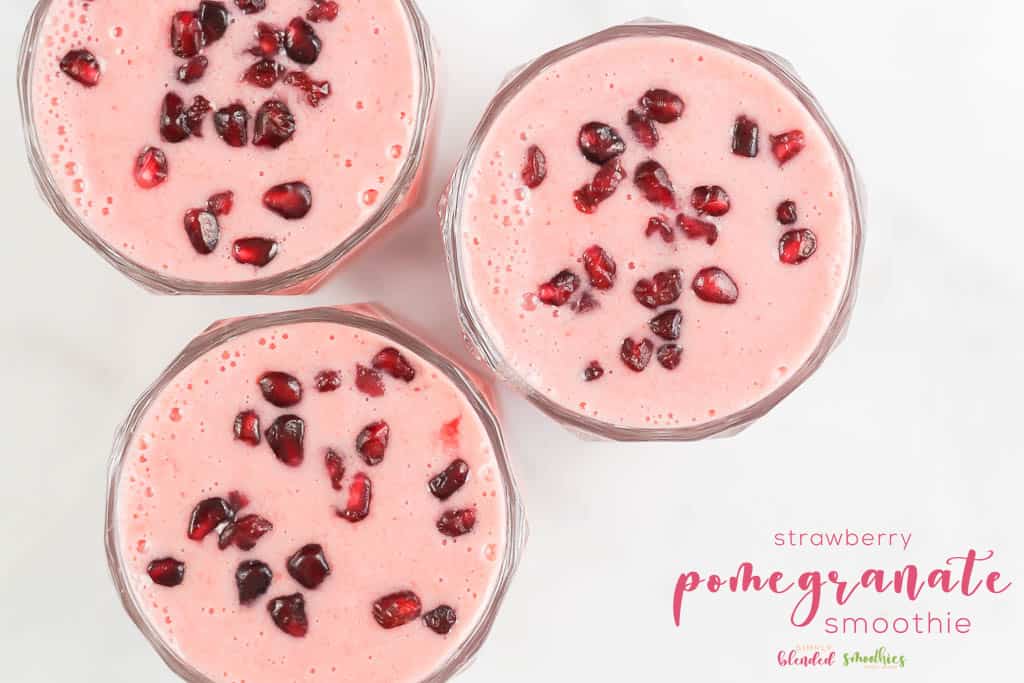 Strawberry Pomegranate Smoothie