I just love the food we eat around the holiday season. I don't know why I don't cook things like turkey, sweet potato casserole, cranberries, and pies more often, but I don't! Those specialties seem to be reserved for the holidays. But do you want to know a secret? I actually stock up on cranberries this time of year and throw them in my freezer! Yes, I really do! Cranberries are delicious and so so good for you (and I grew up in Massachusetts where cranberry bogs are plentiful so I realize I might be biased when I say this but...) and they are also so pretty! I have a cranberry salsa recipe that is out of this world delicious. I could eat it daily, by the spoonful and be quite happy about life. So I decided to make a spin-off of this yummy recipe and create a scrumptious Cranberry Smoothie Bowl recipe that is a little more substantial, but a whole lot delicious! It tastes fresh and just like the holidays! So quick, stock up on cranberries and hide them in your freezer so you can make this cranberry smoothie bowl recipe all year long!

Affiliate links are included for your convenience. Thank you for supporting my blog.
I love to use fresh fruits and vegetables for smoothies when possible, but let's be honest, frozen is so easy! So you can use either for this recipe, just know that fresh fruit usually has a bit stronger of a flavor than frozen, so your smoothie may turn out slightly different in flavor and color depending on the ingredients you use.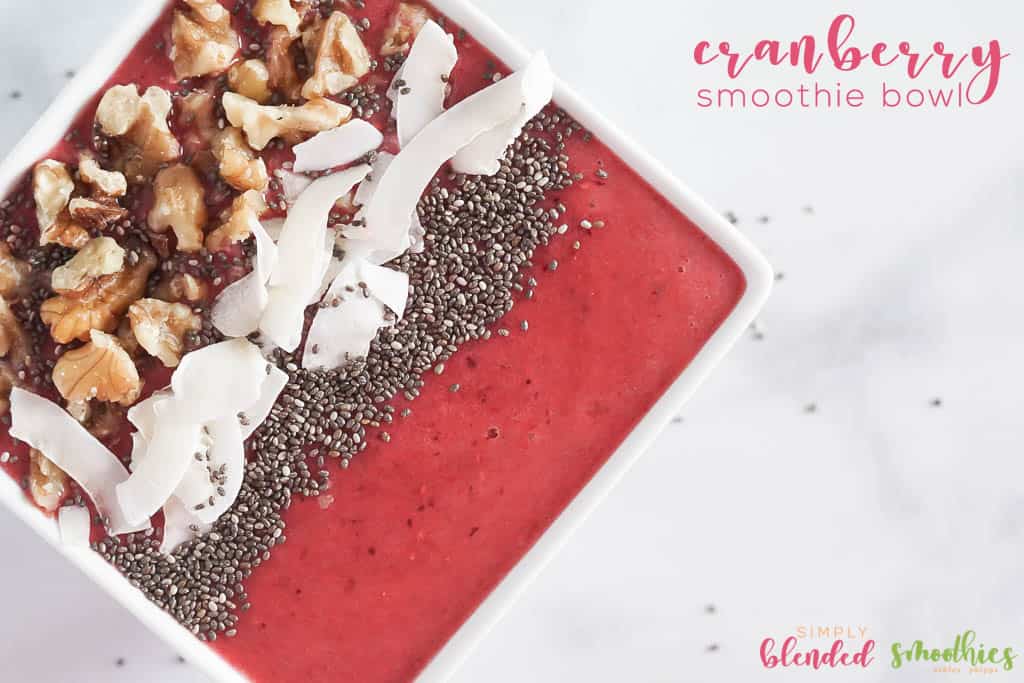 What blender is best for smoothies and milkshakes?
There are many blenders you can use for making smoothies, milkshakes and frozen drinks, but I personally own the Vitamix 780 and think it is simply the best. I get smooth, consistent results every single time which is exactly what I want for all my drinks! You can buy your own Vitamix 780 HERE. It is my favorite and I know you will love it too!
Cranberry Smoothie Bowl Recipe
makes 1-2 servings
Ingredients:
½ cup Cranberries
1 cup Raspberries
1 Banana (the browner the better)
½ cup Orange Juice
1 teaspoon Honey
Walnuts
Chia Seeds
Coconut Flakes
Directions:
Place Orange Juice, Banana, Cranberries, and Raspberries in your blender.
Add Honey.
Blend until fully smooth.
Pour into a bowl and top with walnuts, chia seeds and coconut flakes or the toppings of your choice!
This cranberry smoothie bowl tastes so fresh and clean. Yet it is hardy enough to fill your stomach before a long day!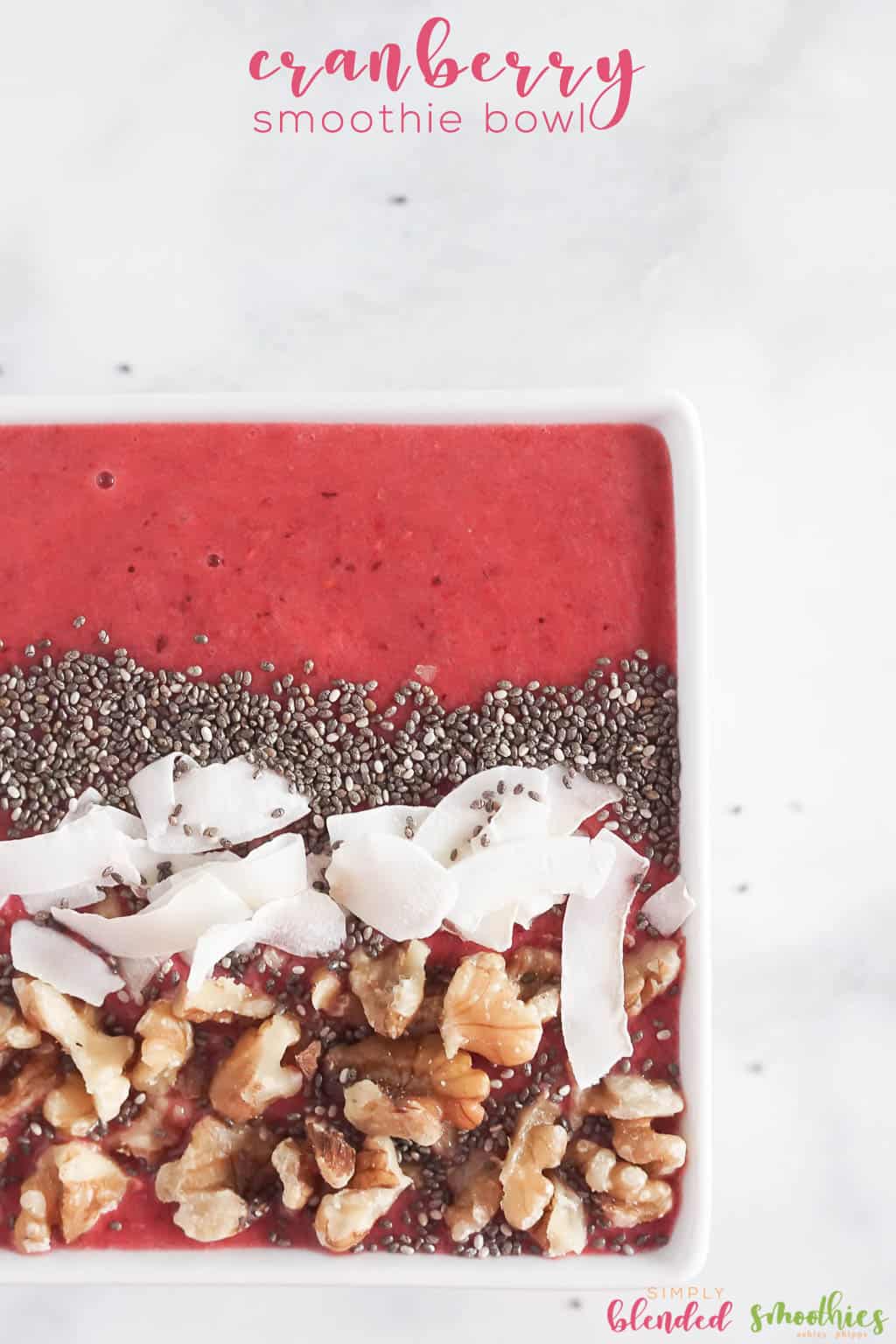 Plus you get the added benefits of eating a whole lot of real, good, healthy food and jump-starting your metabolism the right way.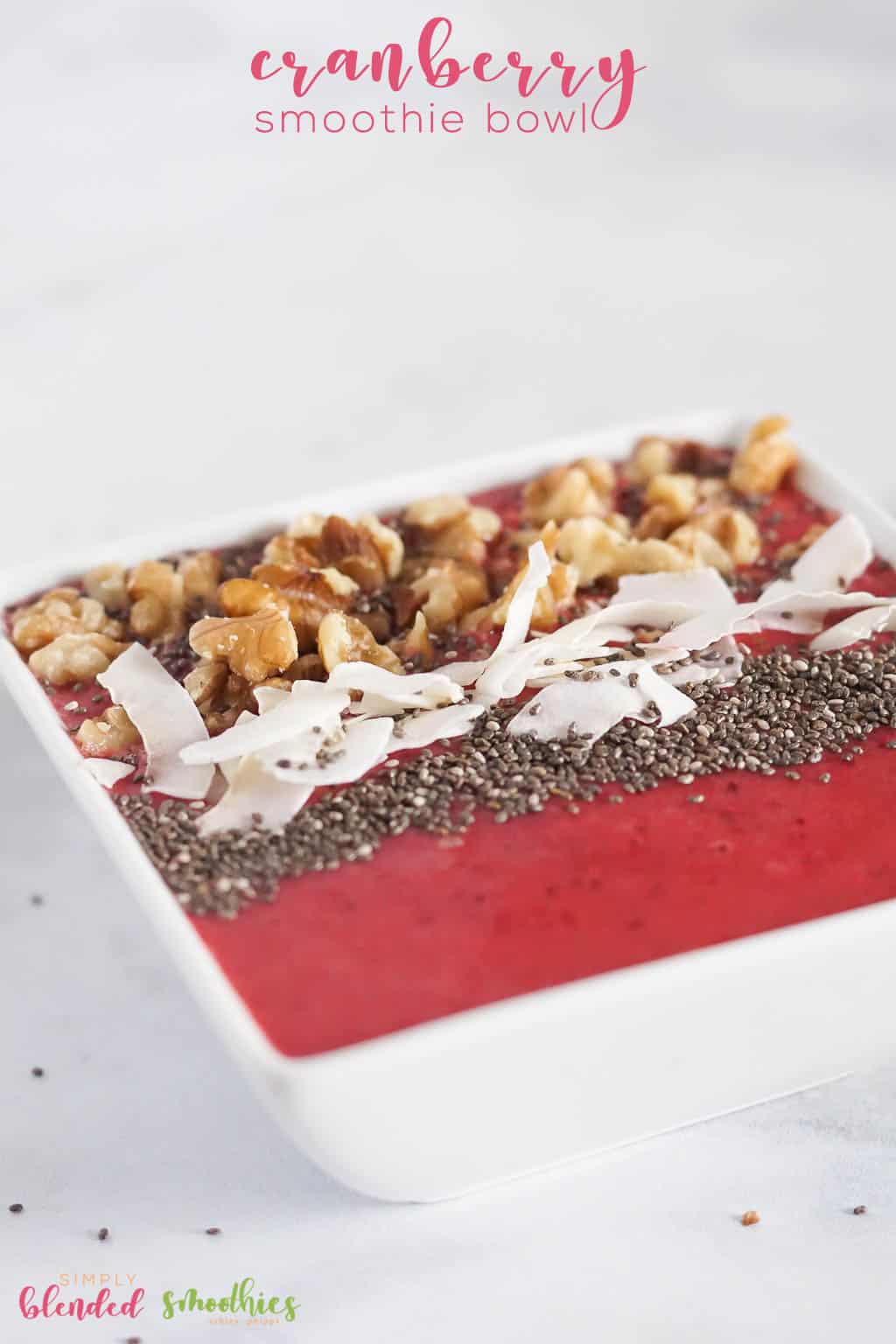 I love eating these for breakfast, but my kids love to have smoothie bowls after school or even as dessert!
So delicious!
You might also enjoy: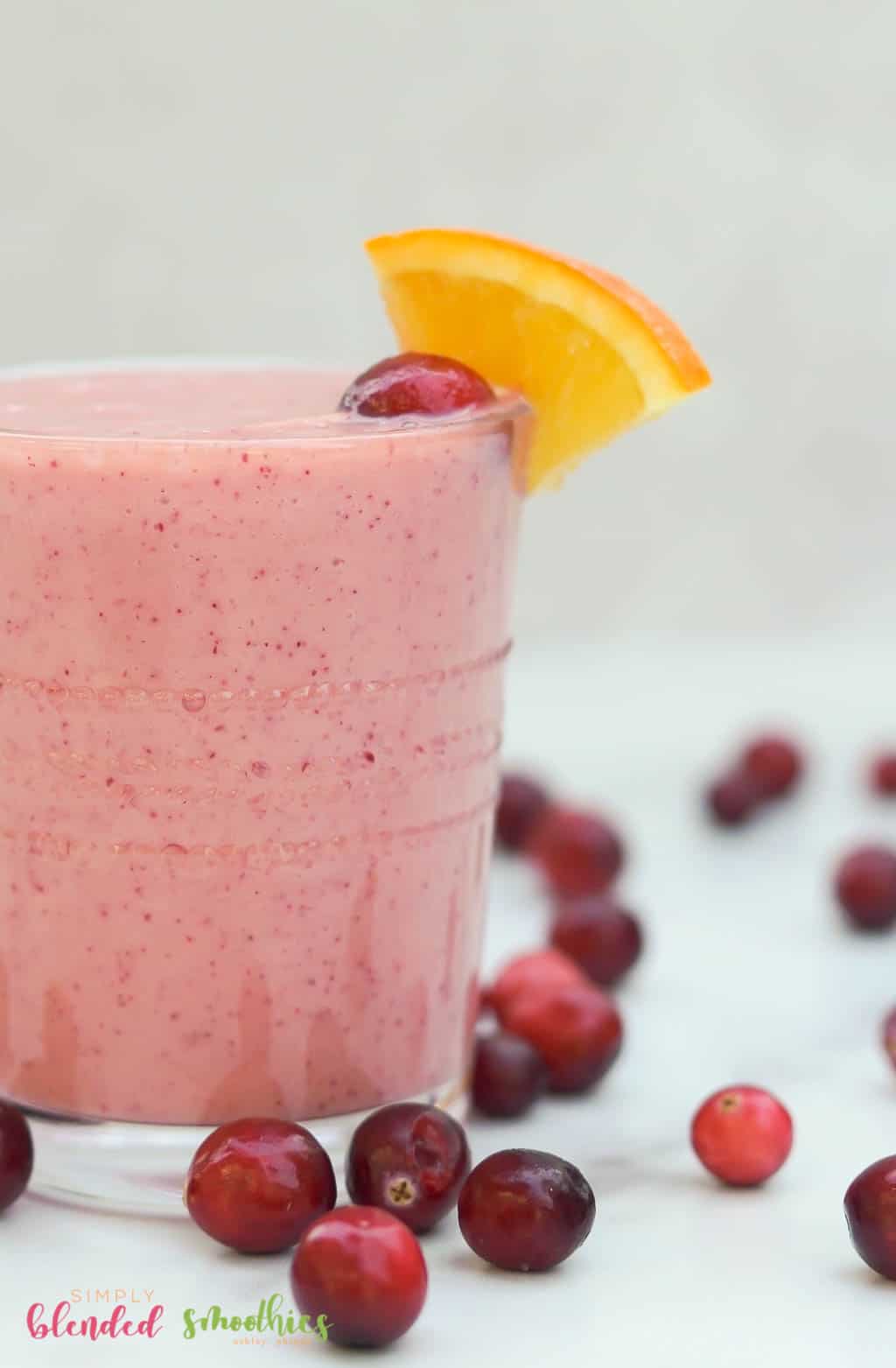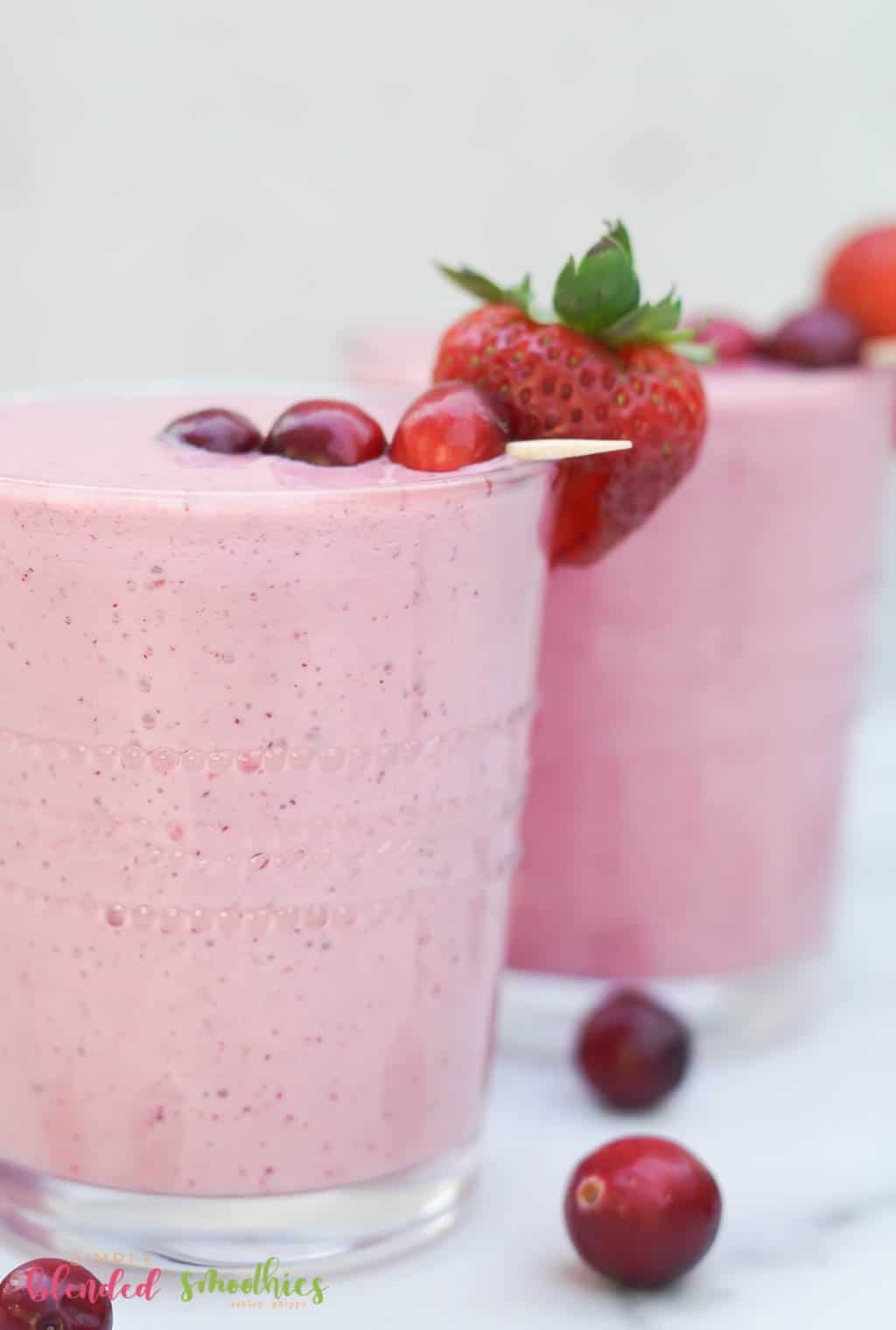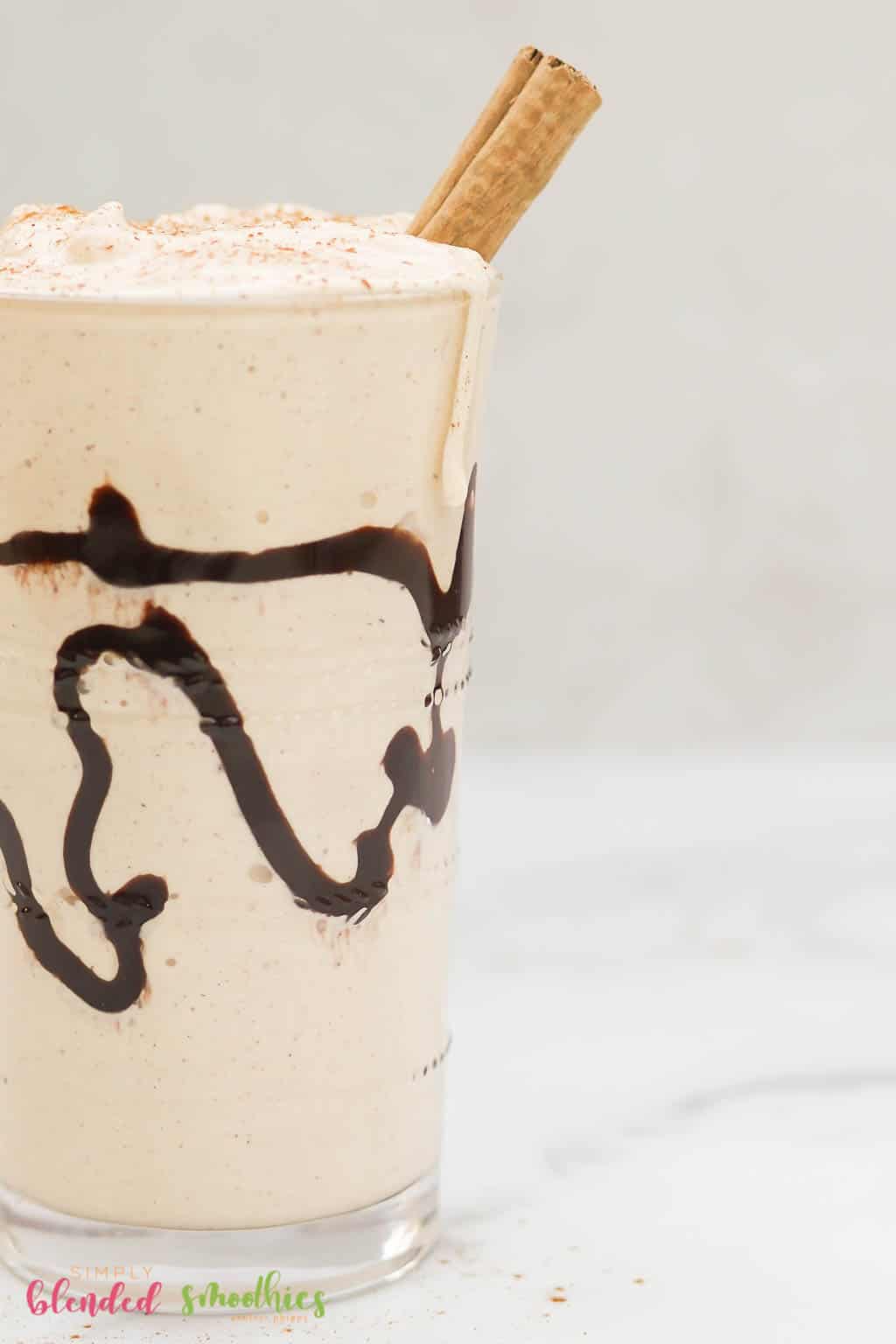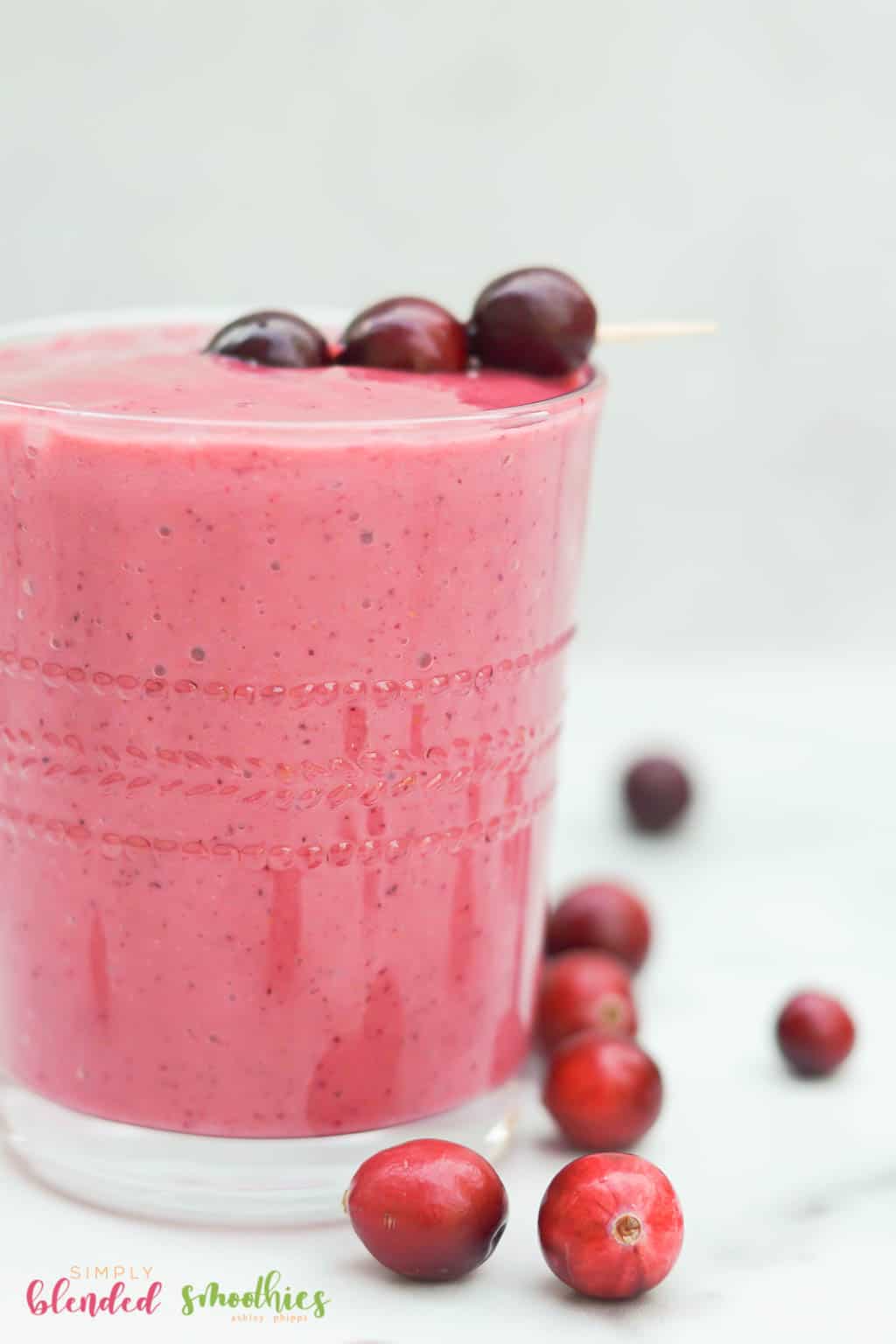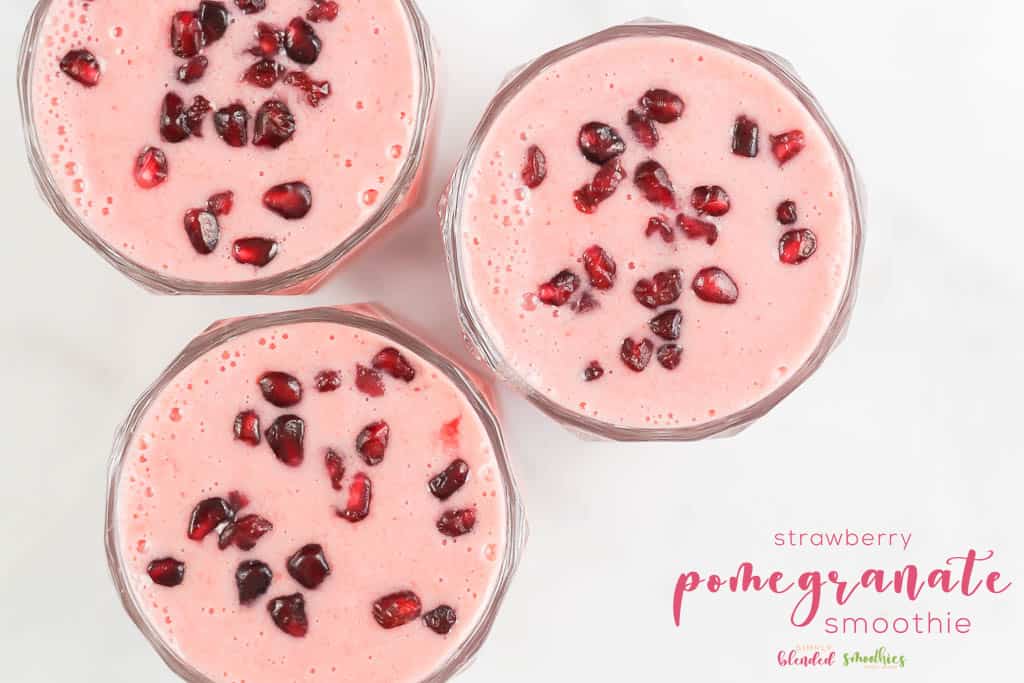 Strawberry Pomegranate Smoothie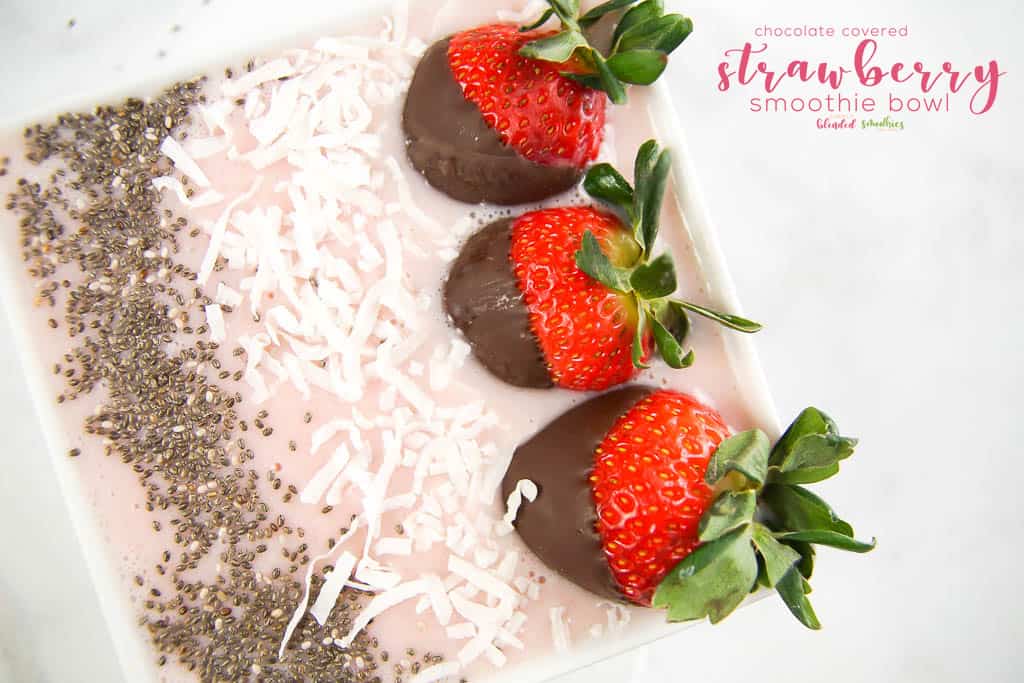 Chocolate Covered Strawberry Smoothie Bowl