If you are looking for a simple, yet delicious Cranberry Smoothie, this recipe is the perfect recipe to blend up for a great drink anytime. My Cranberry Truffle Smoothie and Cranberry Orange Smoothie are also absolutely delicious. But this cranberry smoothie recipe is a staple in our home during the holiday season.

Affiliate links included for your convenience. By purchasing through these links, I receive a small commission but you never pay a penny more. Thank you for supporting my blog.
Cranberry Smoothie
Cranberry smoothies are so healthy and delicious and pack a nutritional punch! Cranberries are so healthy for you and add a delicious tart flavor to this smoothie that will leave your tastebuds so happy.
For added sweetness to offset the cranberries, I added raspberries to this smoothie. Raspberries perfectly compliment cranberries by adding sweetness without being overpowering.
A banana gives this smoothie a bit of thickness and sweetness. But if you find you need a bit more sweetness, you can add a touch of honey to this smoothie.
Once again I am using yogurt powder in this recipe. It is one of my favorite new ingredients in smoothies and you can snag a huge container HERE for not too much money especially compared to buying yogurt at the grocery store.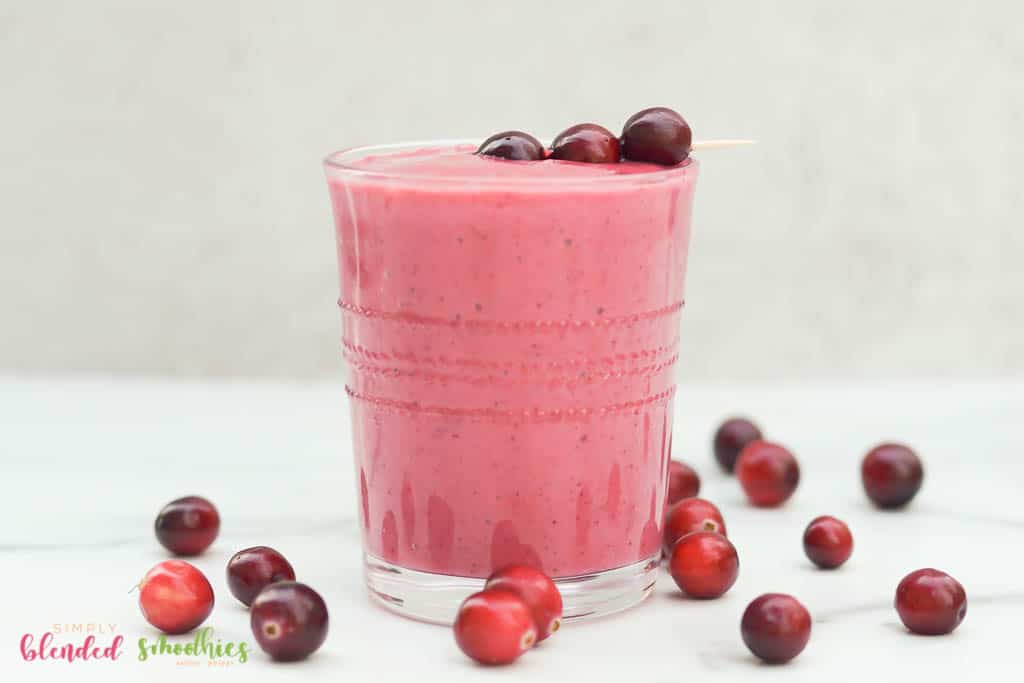 How to make a Cranberry Smoothie
To make a cranberry smoothie you will need to blend together cranberries, raspberries, a banana, orange juice, honey, and yogurt powder. If you use frozen raspberries or a frozen banana you won't need to add ice, but if you use all fresh ingredients, you may want to add ice for a smooth, thick, cold smoothie.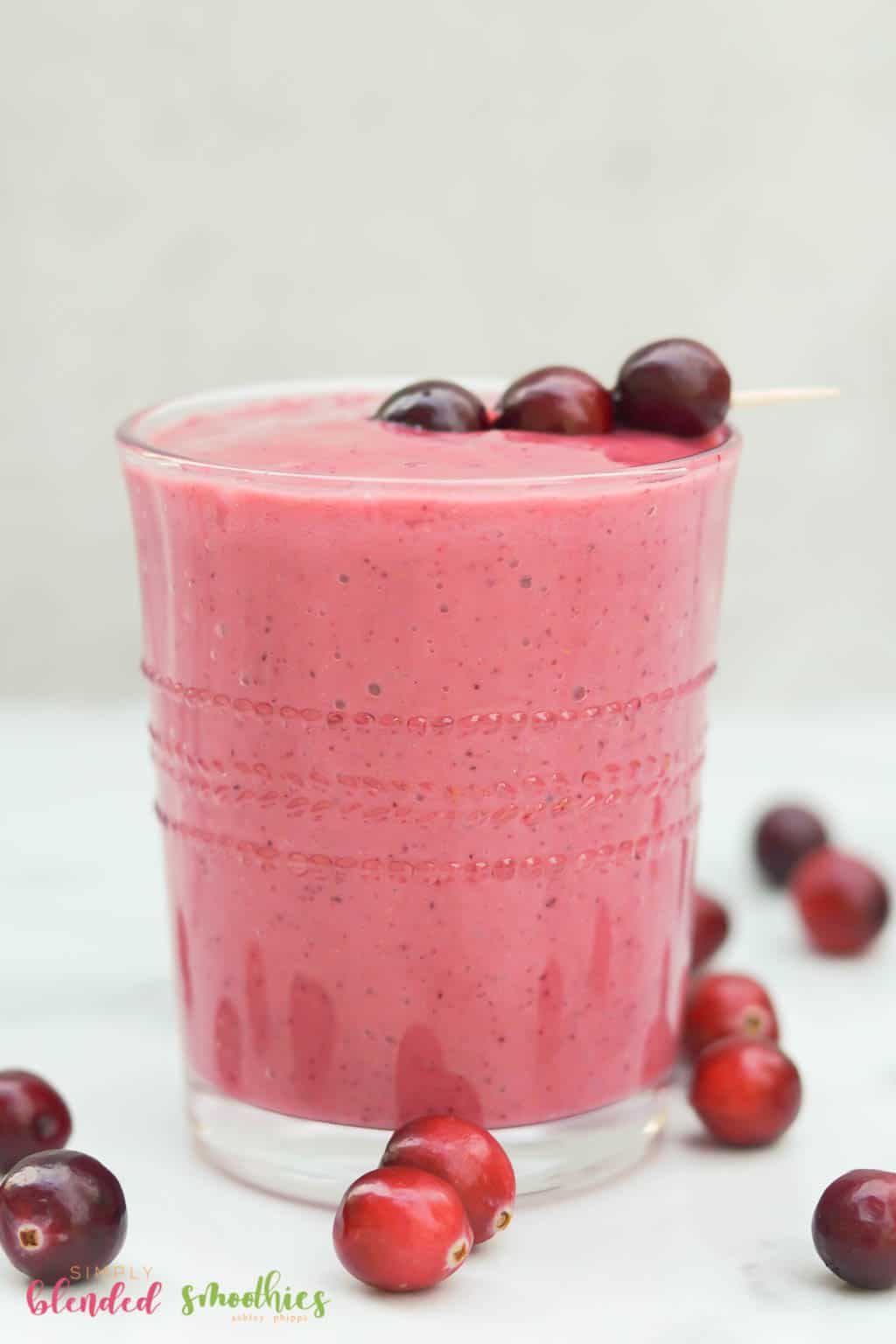 What ingredients do you need to make a Cranberry Smoothie?
This cranberry truffle smoothie recipe is made with the following ingredients:
cranberries
raspberries
banana
orange juice
honey (optional)
ice (optional)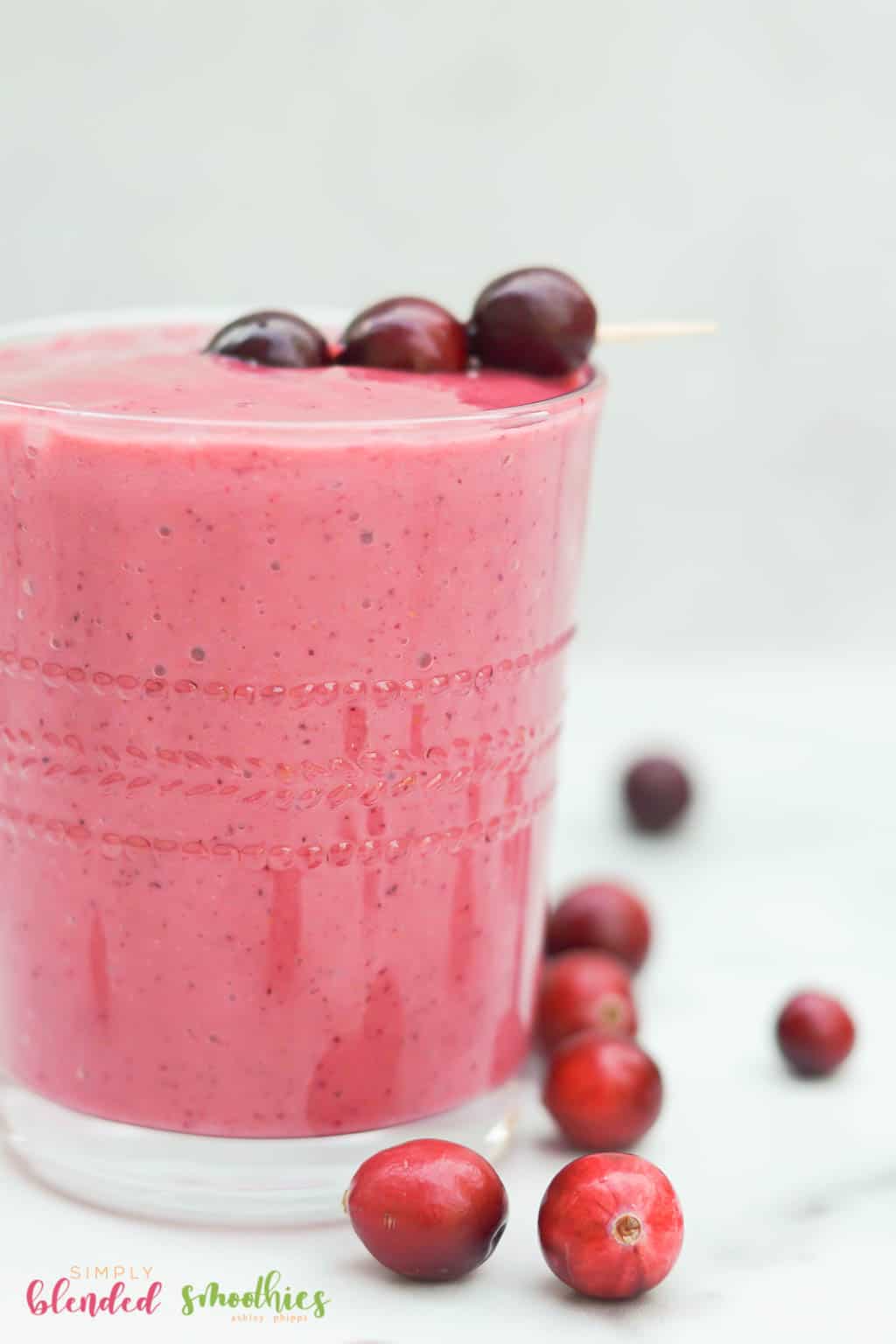 What fruits go with cranberries?
Here are a few examples of fruits that go well with cranberries:
orange
raspberry
strawberry
banana
apple
pear
Can you eat too many cranberries?
You would need to eat a LOT of cranberries to eat too many. Cranberries are likely fine for most people with little to no side effects. However, if you do manage to eat too many, you may end up with a mild upset stomach.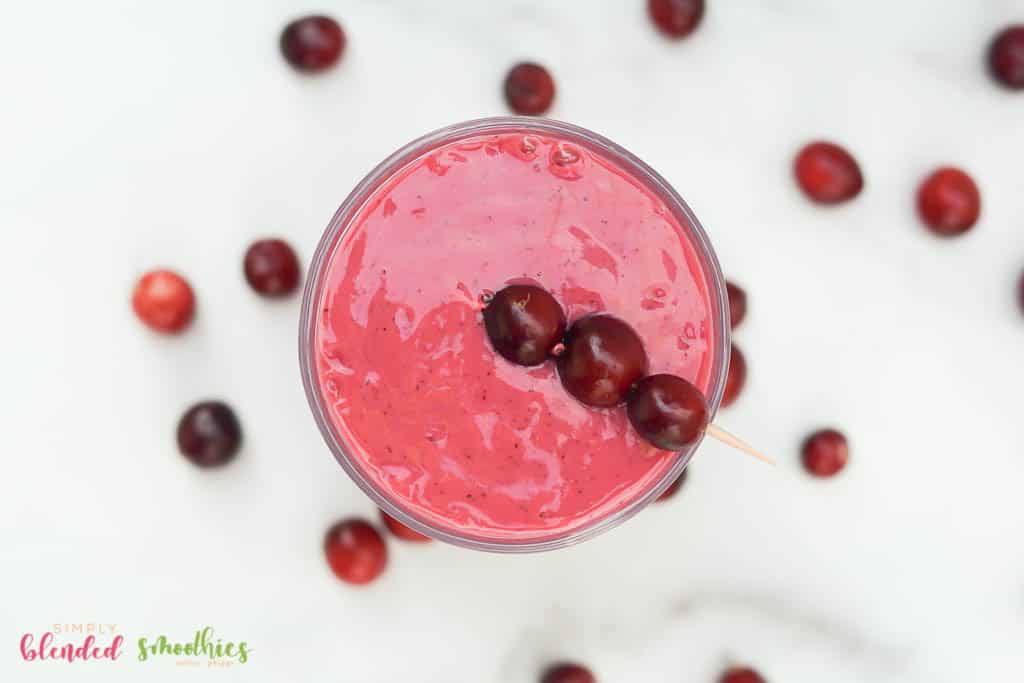 What blender is best for smoothies and milkshakes?
There are many blenders you can use for making smoothies and milkshakes, but I personally own the Vitamix 780 and think it is simply the best. I get smooth, consistent results every single time which is exactly what I want for all my smoothies! You can buy your own Vitamix 780 HERE. It is my favorite and I know you will love it too!
Ready for this amazing smoothie recipe?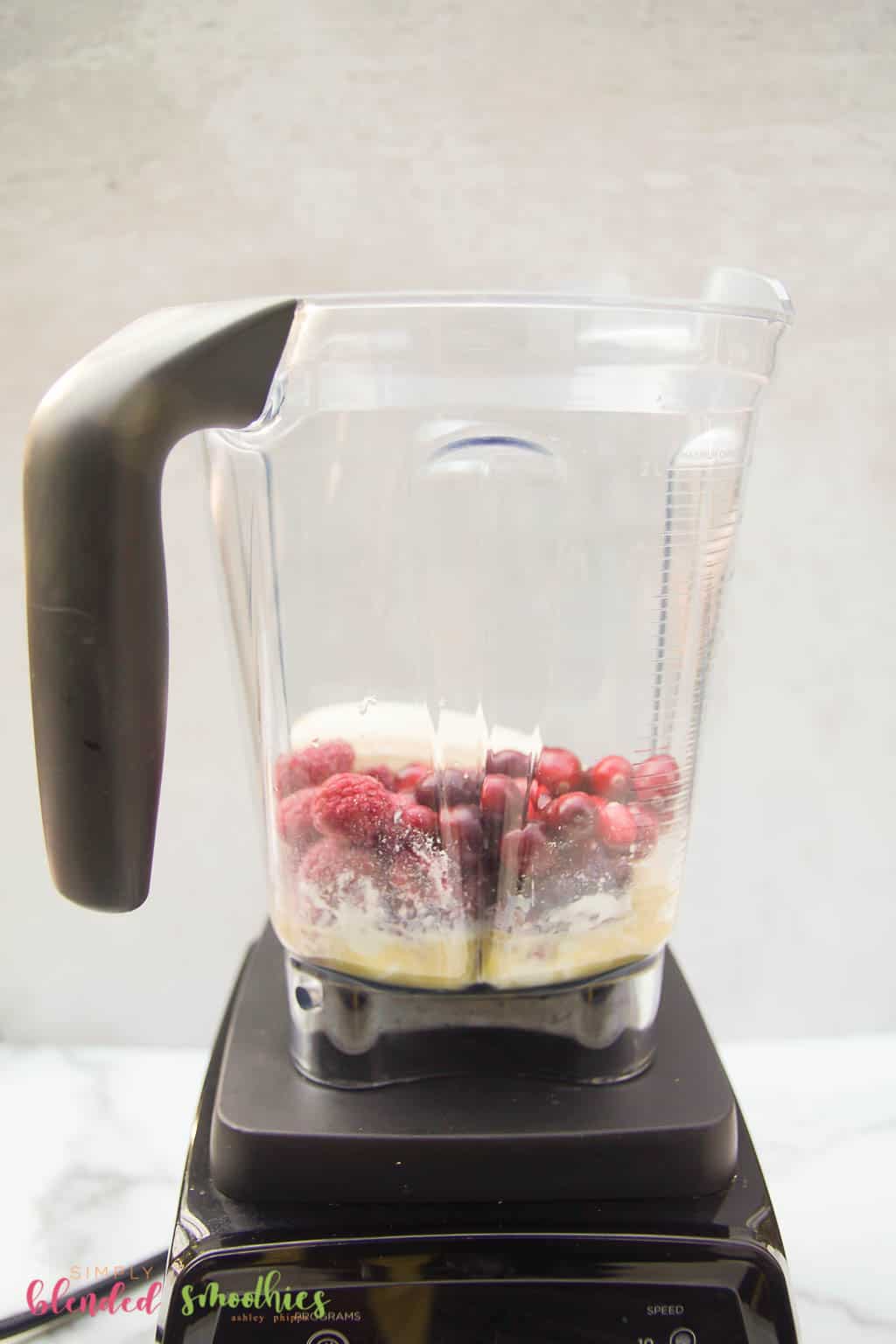 Ok...here we go:
Cranberry Smoothie Recipe
Ingredients:
½ cup Cranberries
1 cup Raspberries
1 Banana, frozen
1 Tablespoon Yogurt Powder
½ cup Orange Juice
1 teaspoon Honey, optional
Ice if needed
Garnish with fresh raspberries and cranberries if desired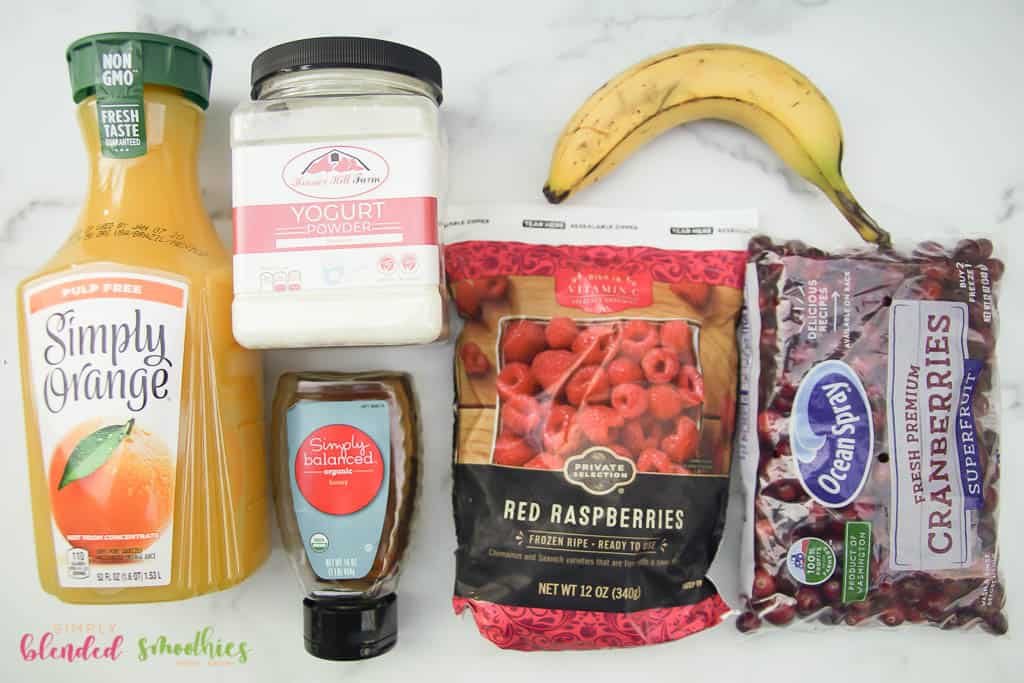 Directions:
Place cranberries, raspberries, banana, yogurt powder and orange juice in your blender.
Blend until smooth.
Add 1 teaspoon honey and ice if needed and blend again until smooth.
Garnish with fresh raspberries or cranberries if desired.
Serve immediately.

Snag the printable recipe below:

You might also enjoy these recipes: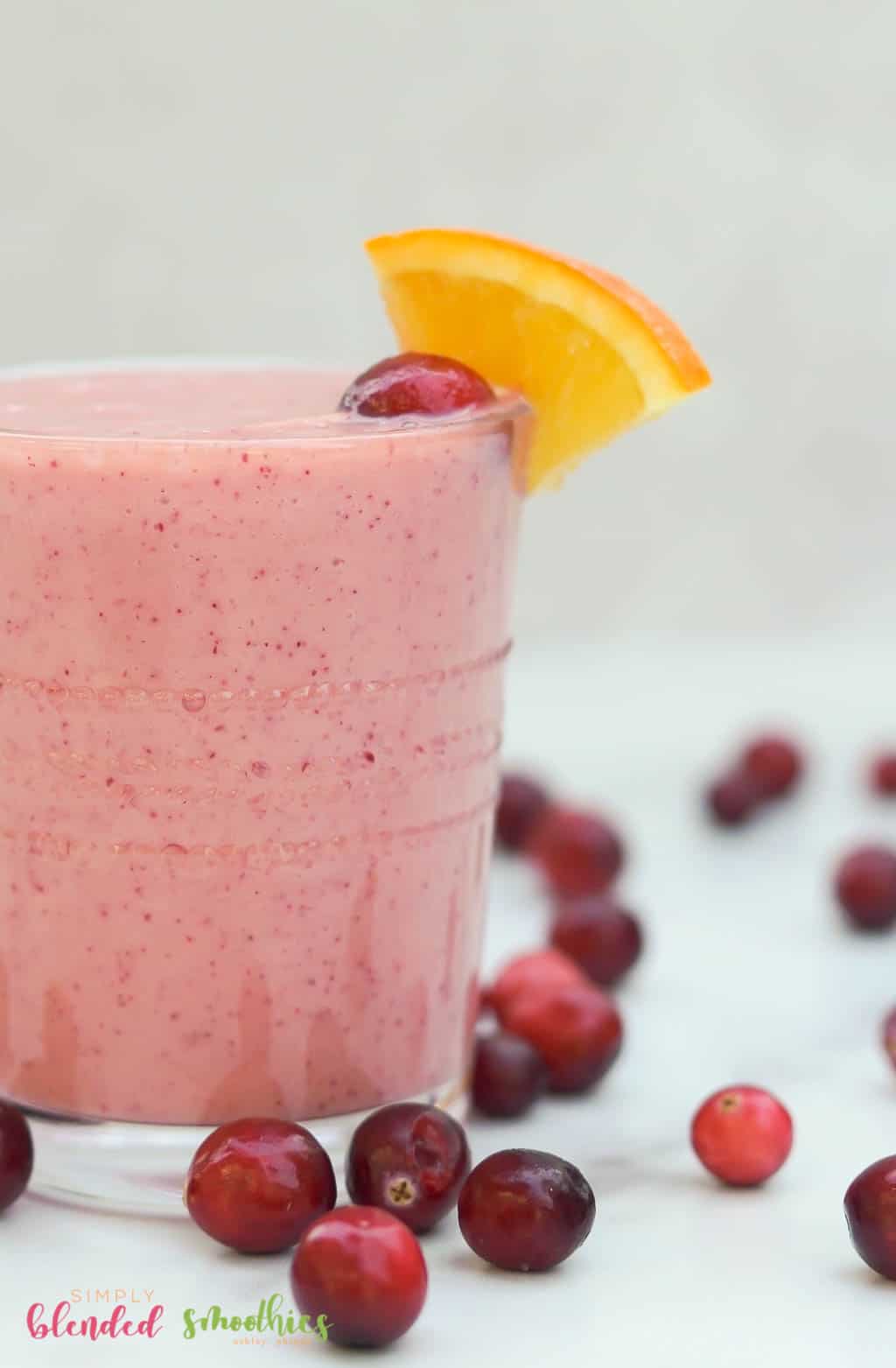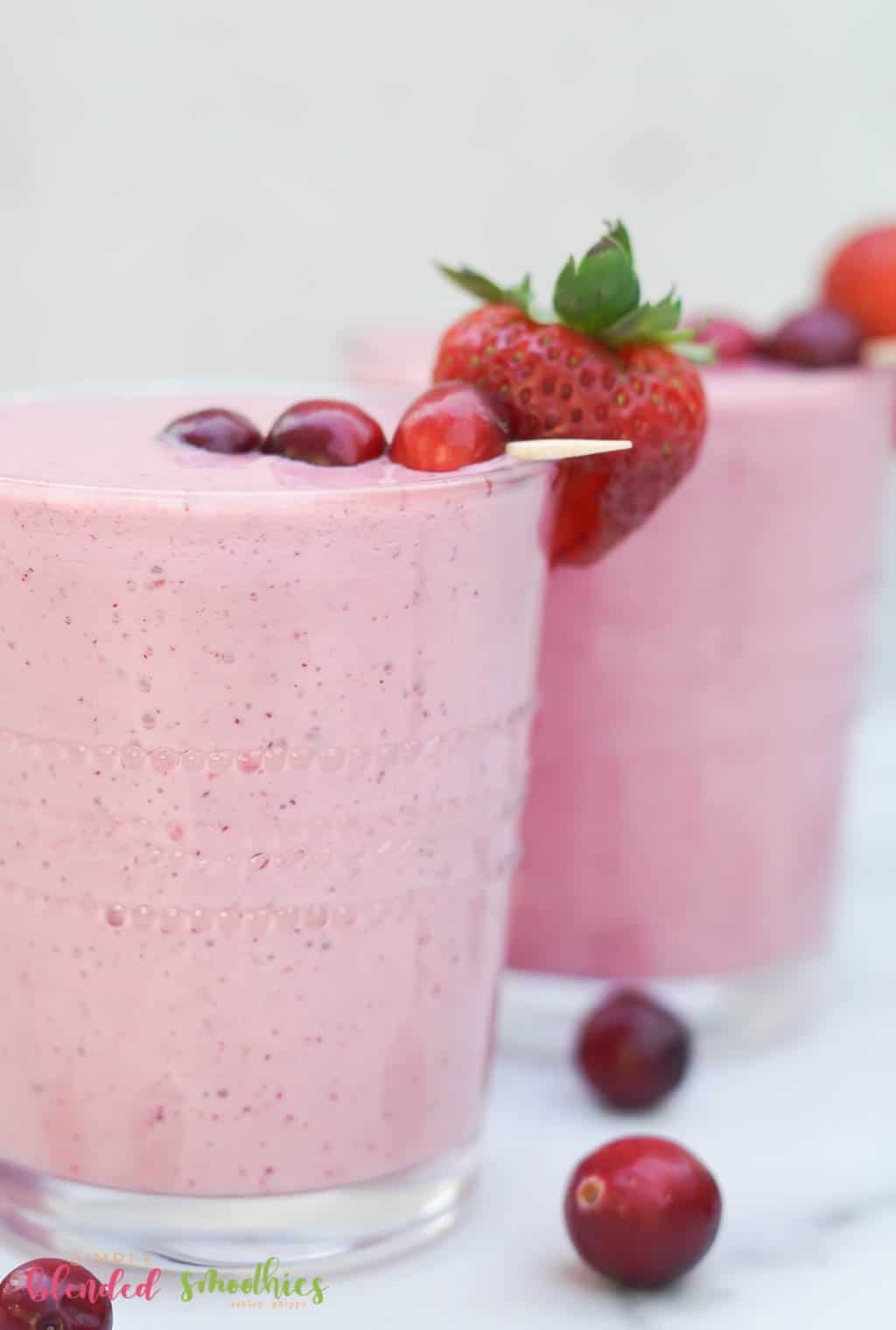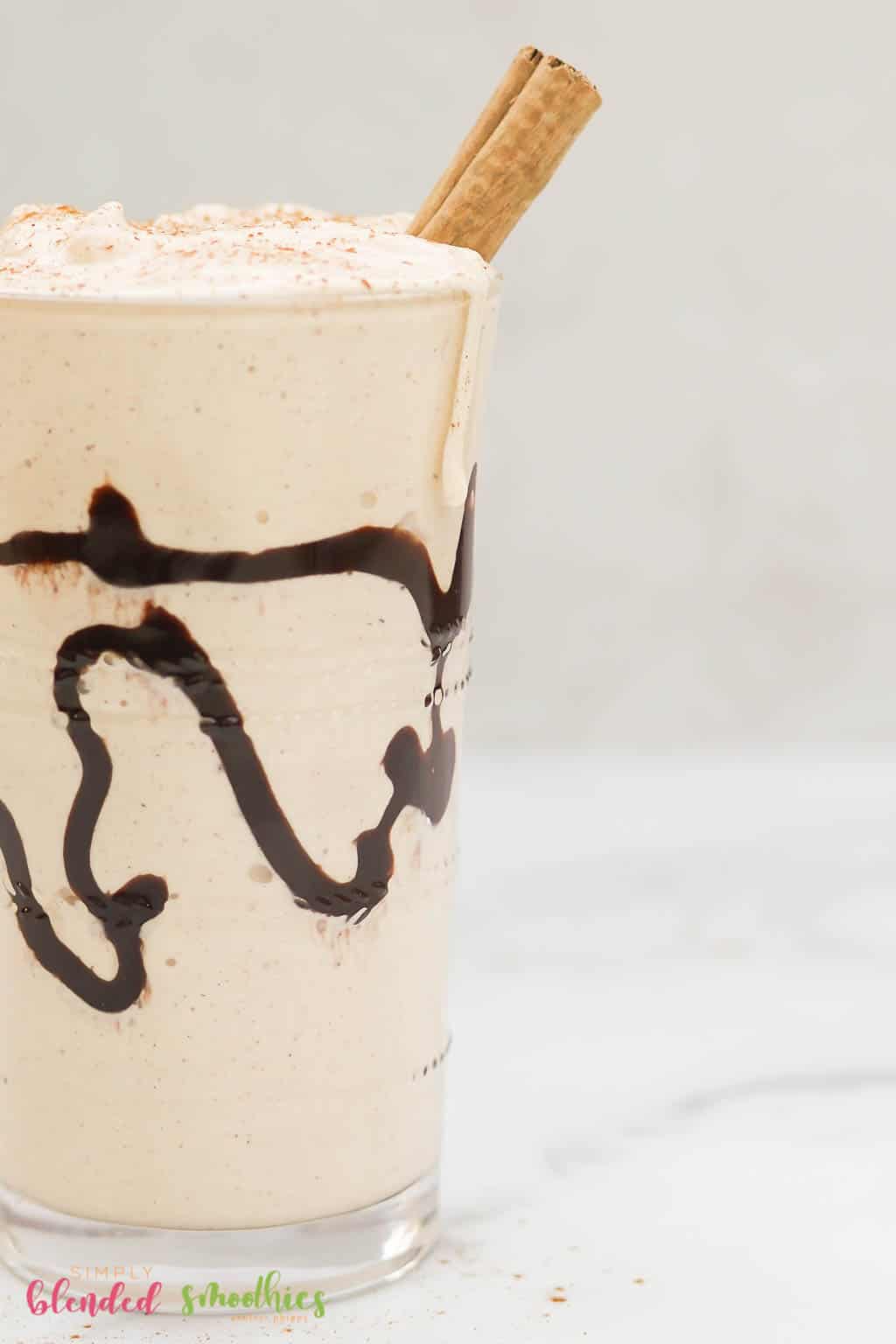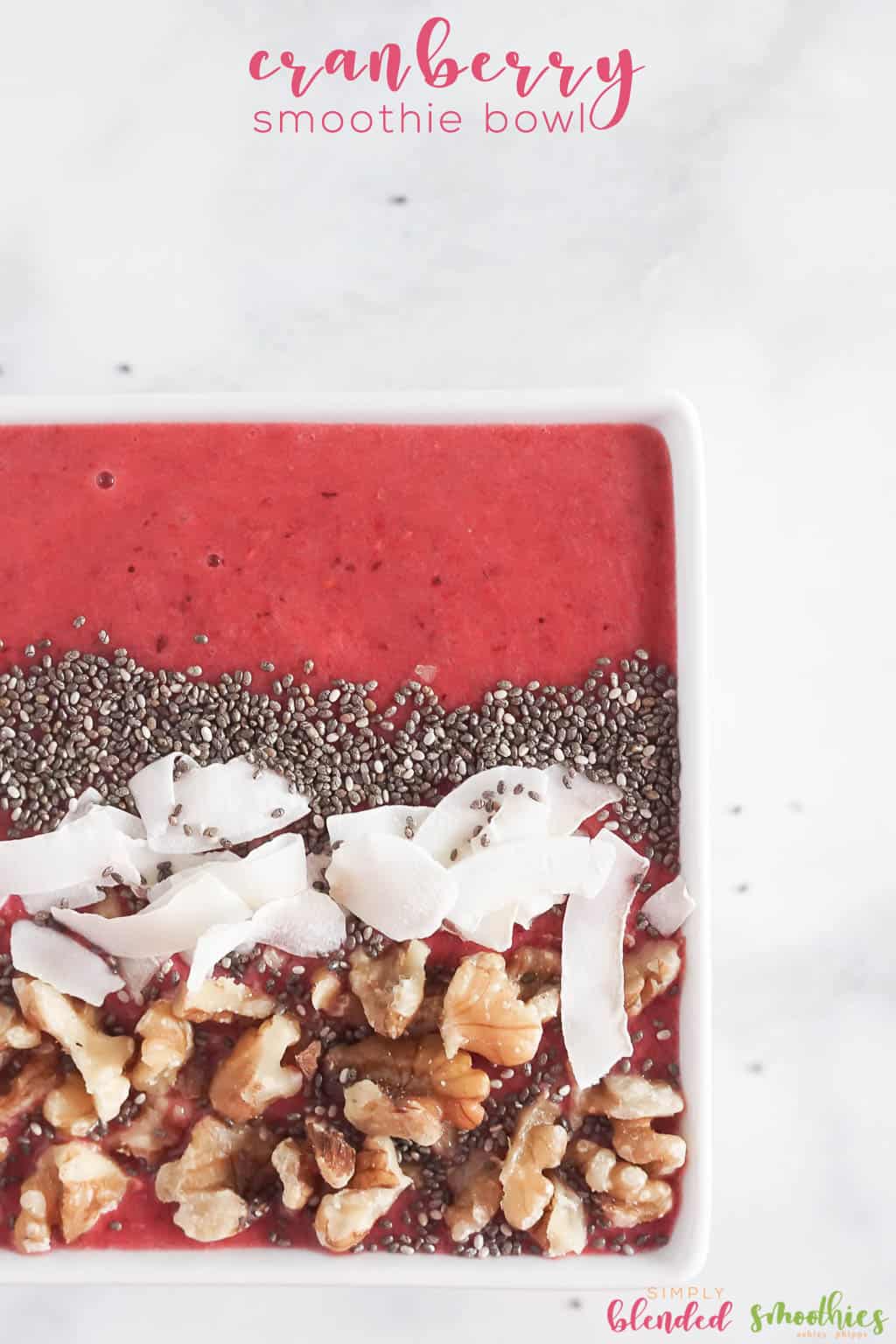 Cranberry Smoothie Bowl Recipe