This Cranberry Orange Smoothie is a delicious and festive way to use cranberries in a tasty and healthy smoothie that the whole family will love. I recently shared a recipe for a Cranberry Truffle Smoothie that is also absolutely outstanding (my kids voted it the best smoothie I've ever made!). But this healthy smoothie tastes fresh, bright and absolutely refreshing and is perfect for a clean and healthy holiday drink.

Affiliate links included for your convenience. By purchasing through these links, I receive a small commission but you never pay a penny more. Thank you for supporting my blog.
Cranberry Orange Smoothie
This cranberry orange smoothie is a wonderful way to use leftover cranberries from the holiday season. Or if you don't have leftover cranberries like I never do, buy an extra bag or two and throw them in your freezer. You can thank me later.
This cranberry orange smoothie is made with a frozen banana, but if you prefer, you can leave it out and create a cranberry orange smoothie without banana.
I know I typically only include ingredients in my smoothies that you can buy at the grocery store. But I have recently started using yogurt powder in my smoothies and I really love how it adds the extra nutrients while creating a lovely smooth textured smoothie. You can snag your own yogurt powder HERE.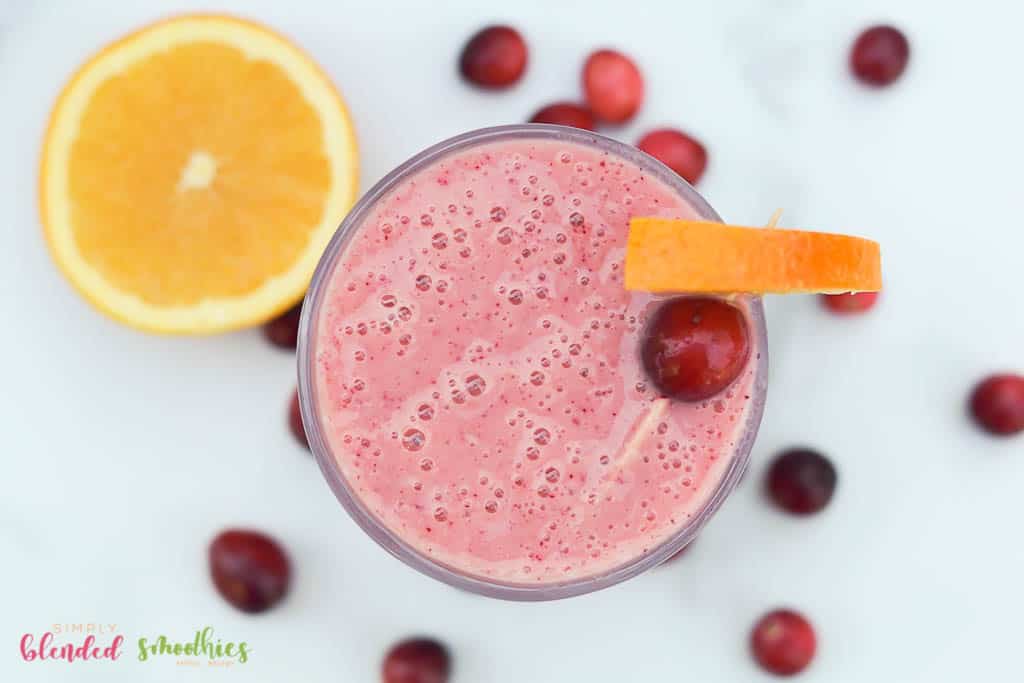 How to make a cranberry orange smoothie
To make a cranberry orange smoothie you will need to blend together cranberries, a peeled orange, a frozen banana and yogurt powder with orange juice. If you use frozen fruit you won't need to add ice to create a cool and refreshing thick smoothie. But if you use only fresh ingredients, you may want to add ice to your smoothie.
What ingredients do you need to make a cranberry orange smoothie?
This cranberry orange smoothie recipe is made with the following ingredients:
cranberries
peeled orange
banana
orange juice
ice (optional)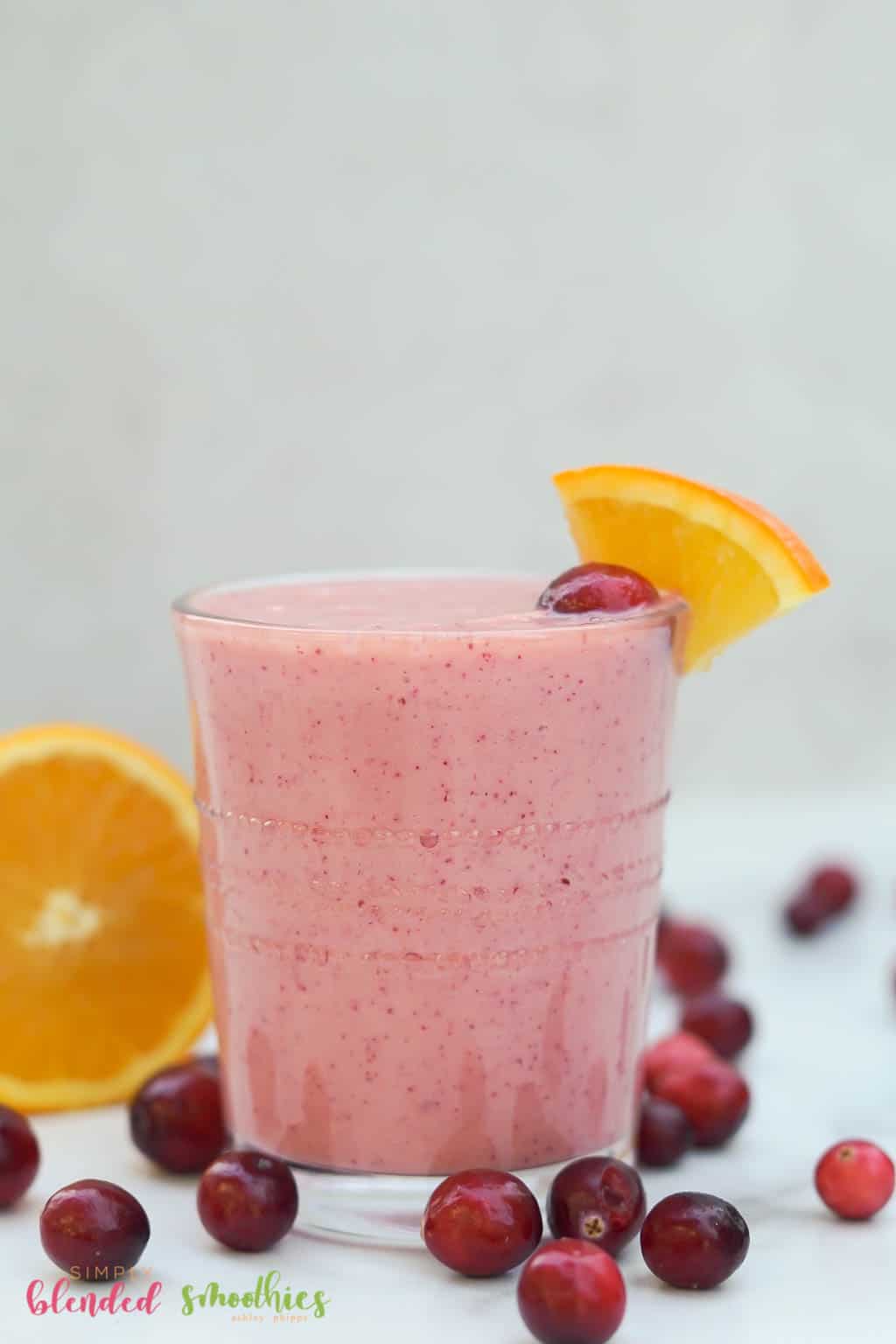 Are cranberries good for you?
Cranberries are low-calorie and contain many nutrients that are so good for you! Cranberries are high in vitamin C, vitamin A, vitamin K, and fiber. Cranberries are also high in antioxidants which lowers free radicals in your body. This can help support your body in so many ways including helping to fight some types of cancer, lowering your risk of urinary tract infections and improving immune system function.

Can you eat too many cranberries?
If you eat too many cranberries you may get an upset stomach or have digestive trouble. But you need to eat a lot more than are in this smoothie recipe to get an upset stomach.
What can I do with raw cranberries?
Here are 12 ideas of ways to use raw cranberries:
Make this smoothie!
Make jam with them.
Make them into a chutney.
Use this in this delicious Cranberry Relish recipe.
Add them to muffins.
Add them to scones.
Use them for mocktails like this one HERE.
Juice them and create your own cranberry juice.
Add them to your favorite stuffing recipe.
Add them to your favorite apple crisp recipe (oh man this takes apple crisp up a notch and is so delicious!)
Add them into your favorite pound cake recipe.
Stir them into hot oatmeal.

What blender is best for smoothies and milkshakes?
There are many blenders you can use for making smoothies and milkshakes, but I personally own the Vitamix 780 and think it is simply the best. I get smooth, consistent results every single time which is exactly what I want for all my smoothies! You can buy your own Vitamix 780 HERE. It is my favorite and I know you will love it too!
Ready for this amazing smoothie recipe?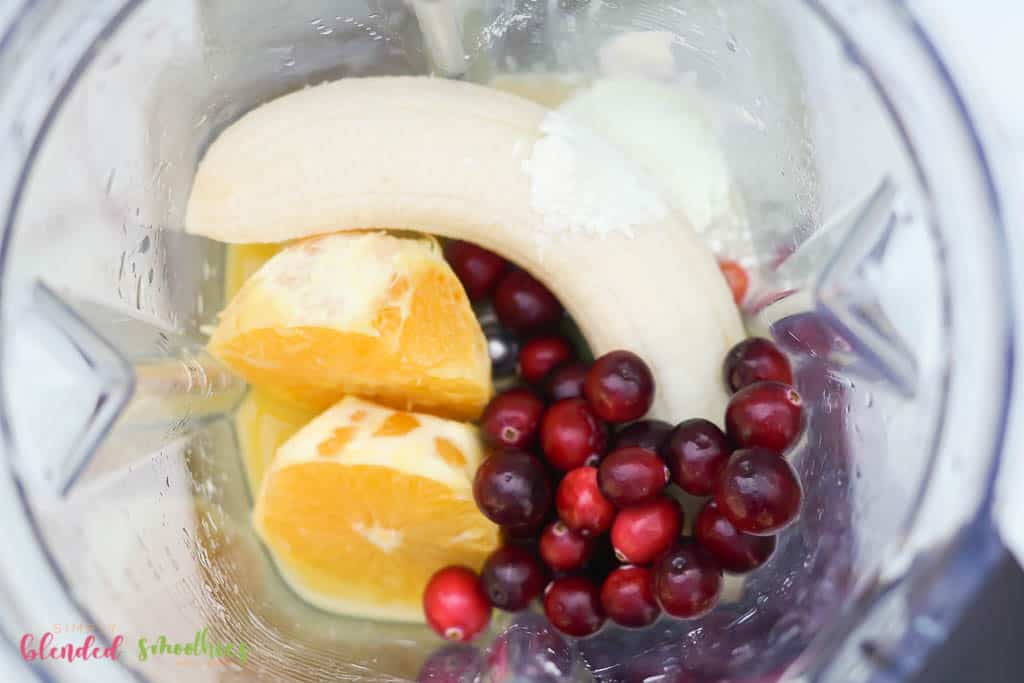 Ok...here we go:
Cranberry Orange Smoothie Recipe
Ingredients:
½ cup Cranberries
1 peeled Orange
1 frozen Banana
1 Tablespoon yogurt powder
½ cup Orange Juice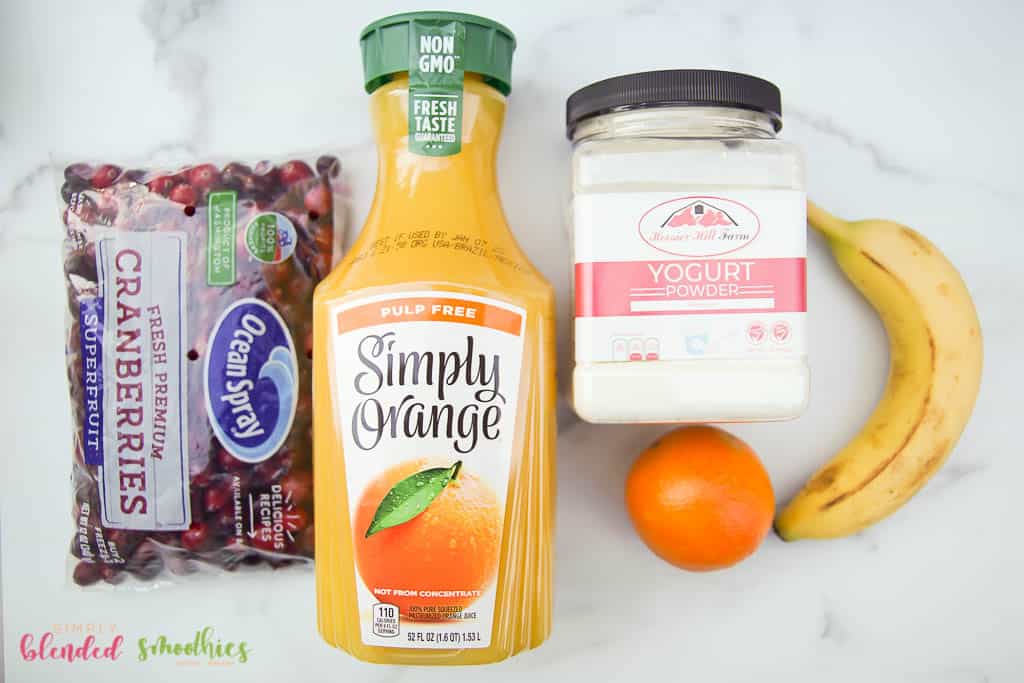 Directions:
Place cranberries, peeled orange, banana, yogurt powder and orange juice in your blender.
Blend until smooth.
Garnish with fresh cranberries and orange slices if desired.
Serve immediately.

Snag the printable recipe below:

You might also enjoy these recipes: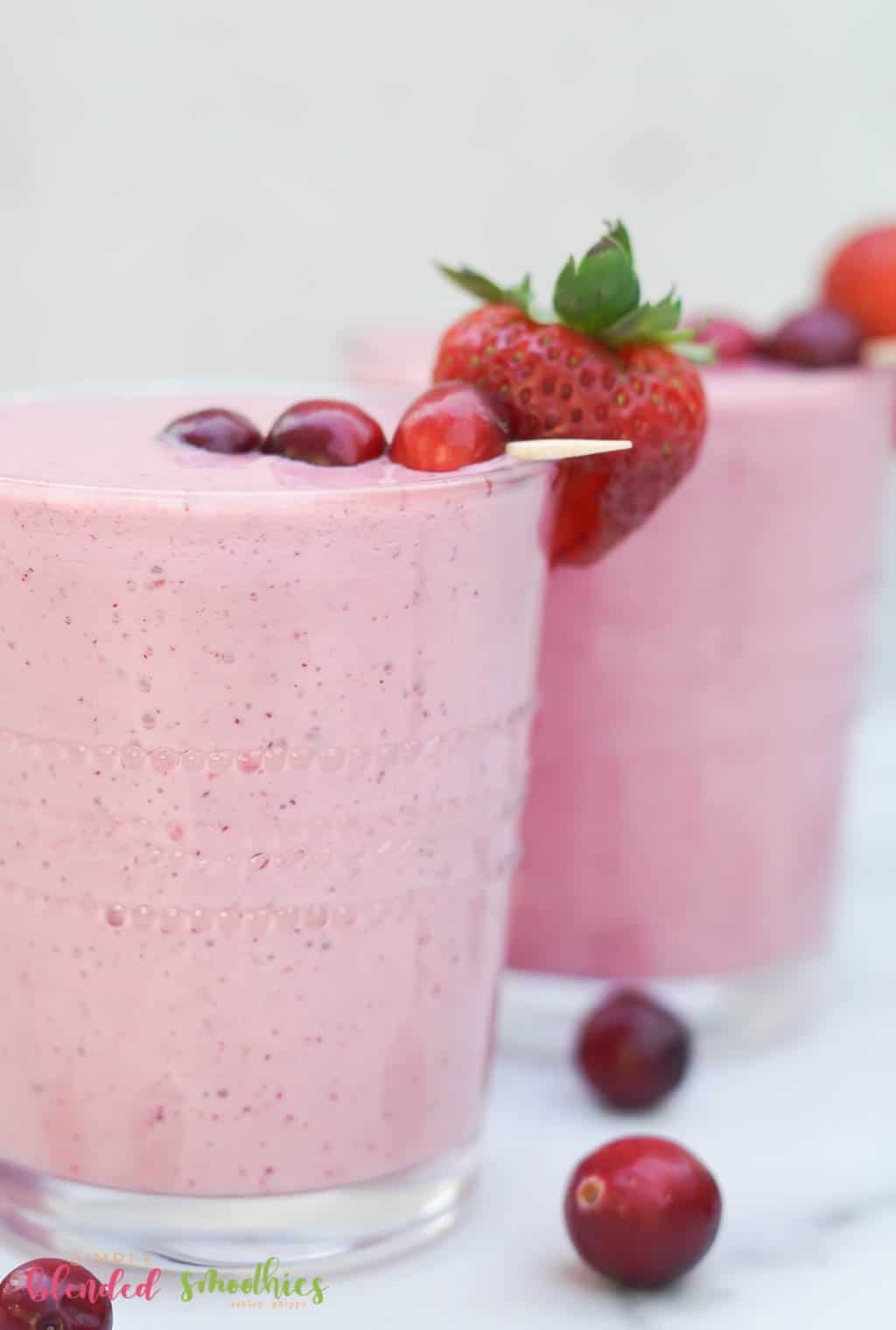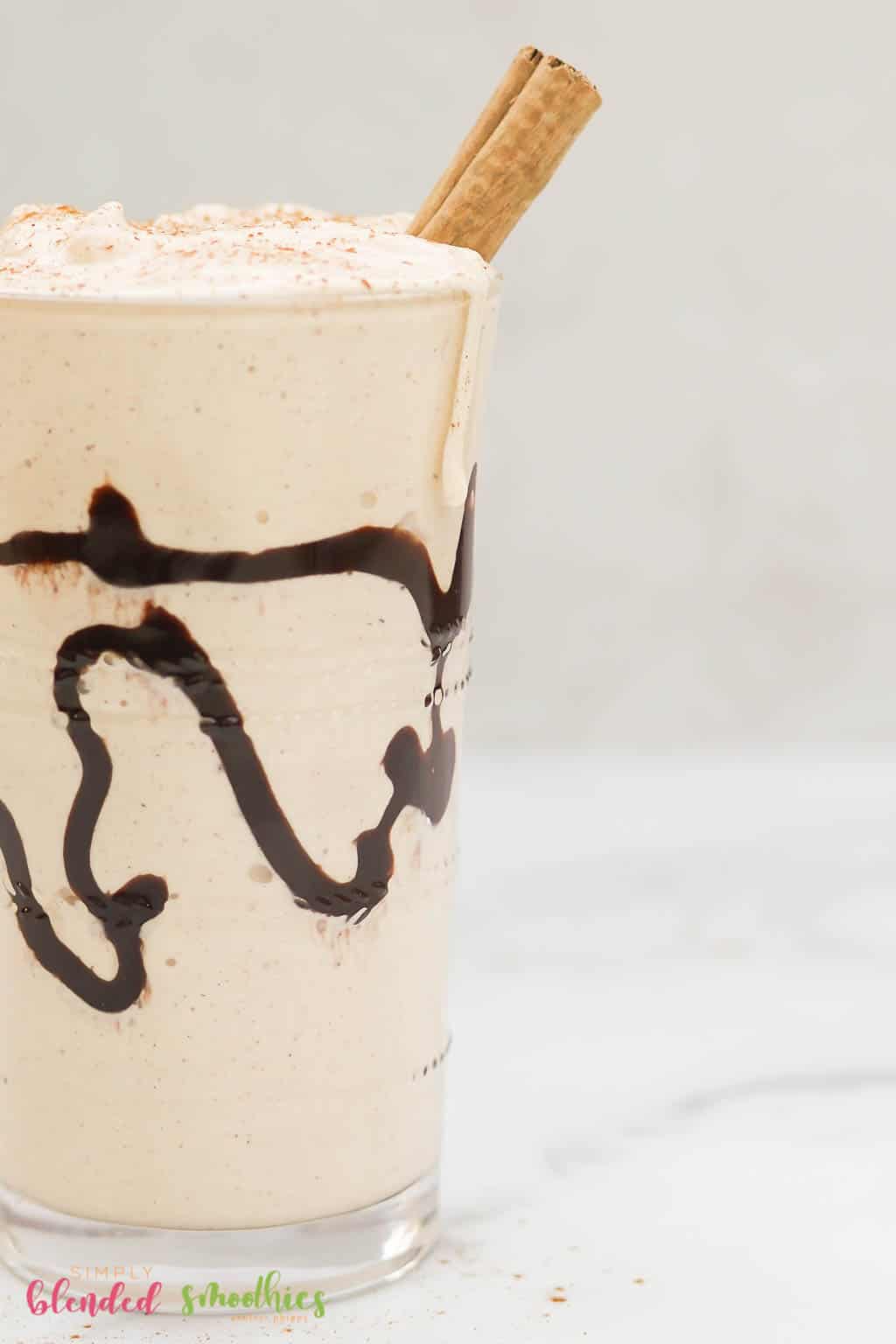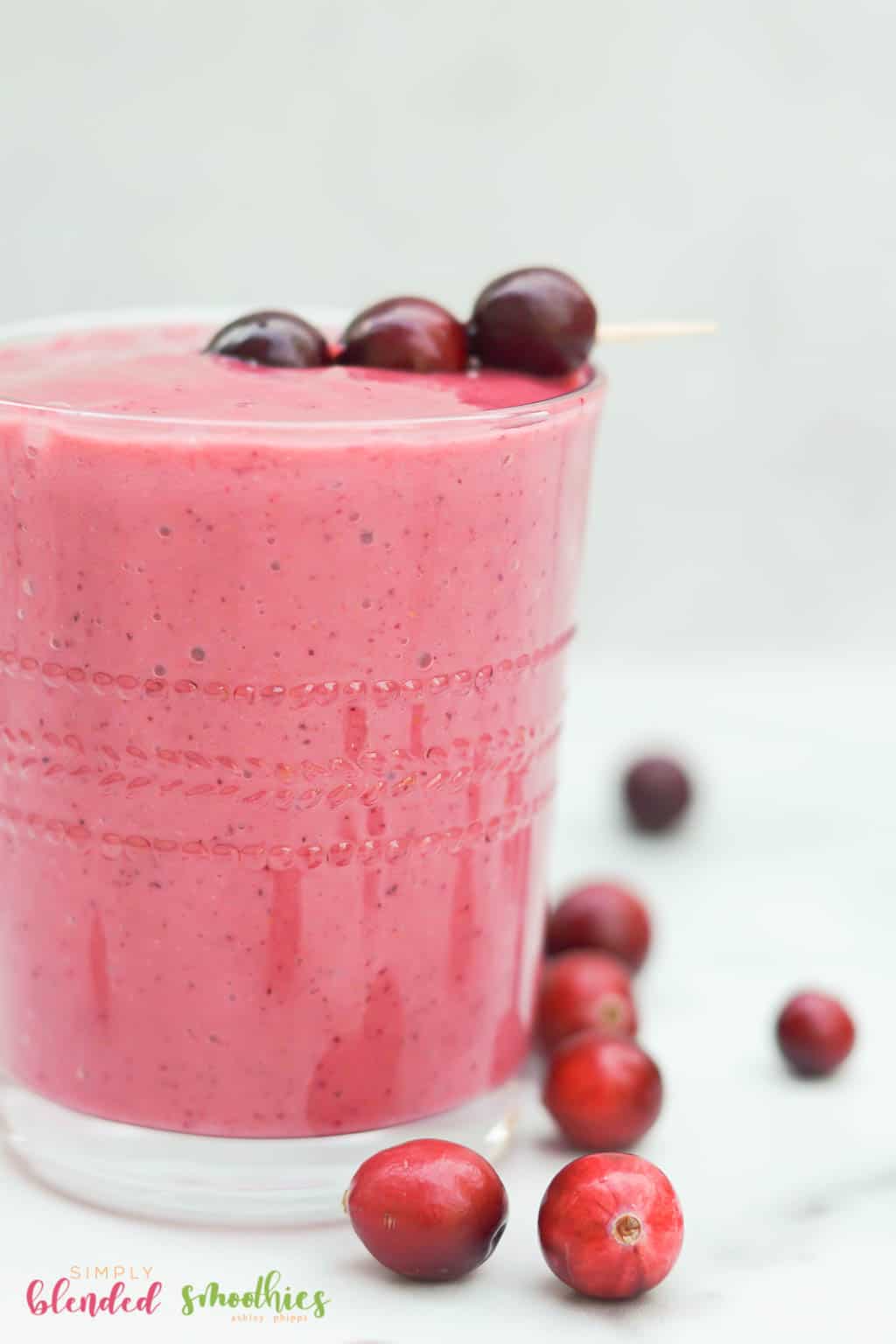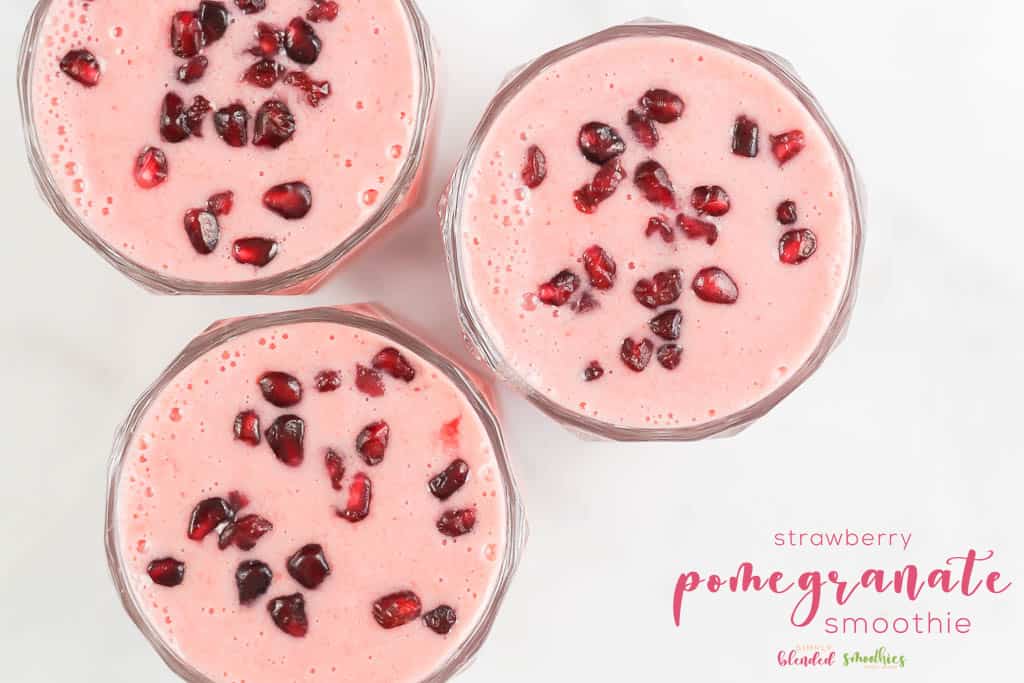 Strawberry Pomegranate Smoothie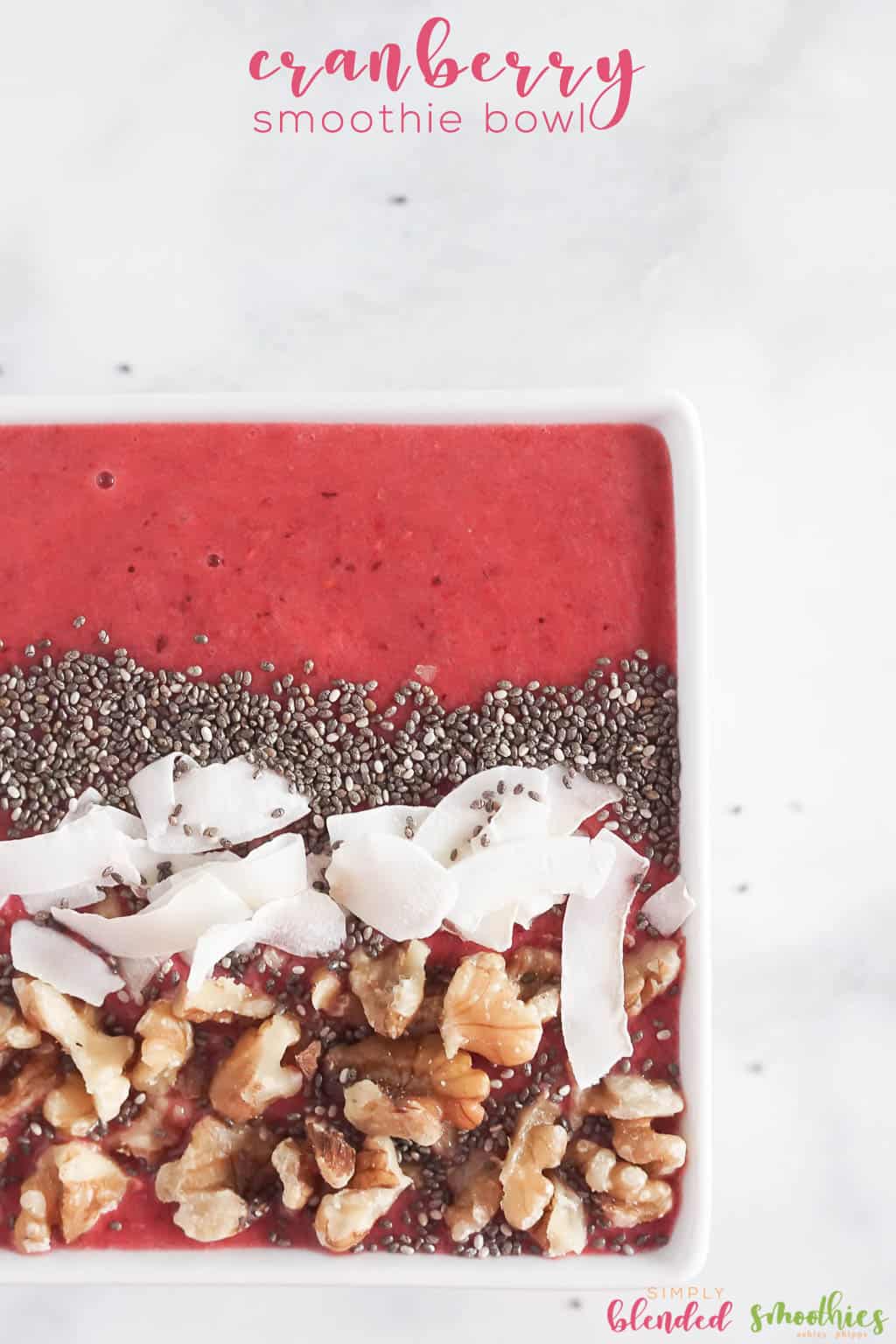 Cranberry Smoothie Bowl Recipe