Even as we head into the fall and winter months, my oldest still loves ice cream and milkshakes and so today I am sharing a yummy Peanut Butter Milkshake recipe with you. This recipe only requires 3 ingredients that I happen to keep on hand at all times, so it is easy to whip up when the mood for a PB Milkshake strikes! So keep reading for the full recipe and then check out my delicious Chocolate Milkshake recipe here too.

Affiliate links included for your convenience. By purchasing through these links, I receive a small commission but you never pay a penny more. Thank you for supporting my blog.
Peanut Butter Milkshake
I love Peanut Butter flavored things! It is not too sweet, and super delicious.
When you make this peanut butter shake, the peanut butter counteracts the sweet ice cream to create a sweet, but not too sweet, milkshake!
I love sweet milkshakes, don't get me wrong. But sometimes they are too sweet. This one is not too sweet. It is perfectly balanced.
You can, of course, change the proportions to fit your particular preference, but I think this recipe is absolutely perfect as it.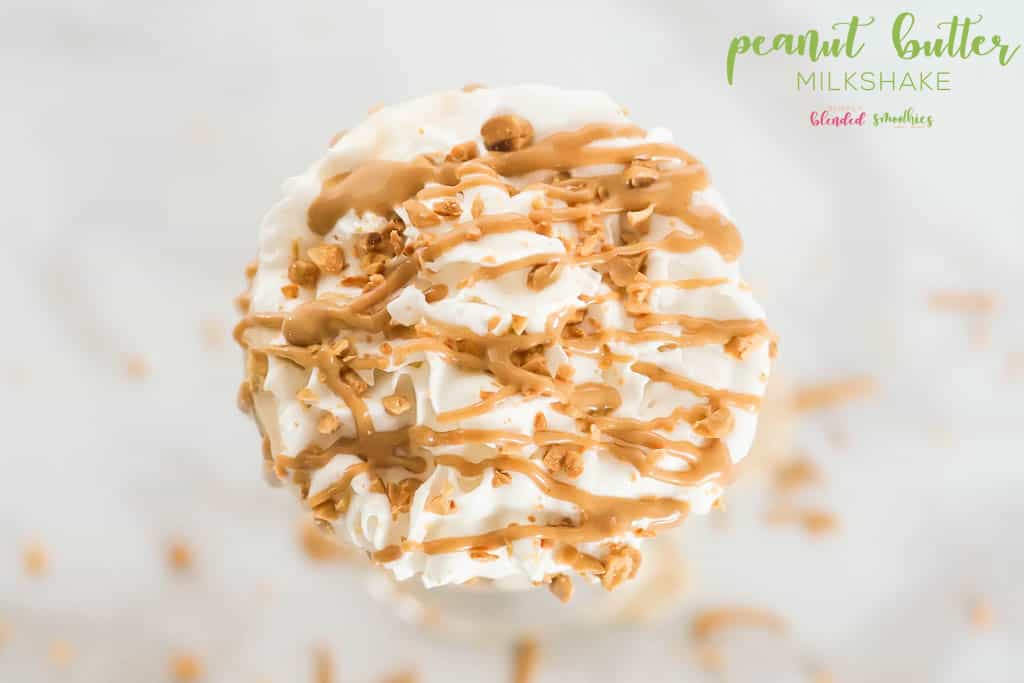 Can I mix peanut butter with milk?
Yes, you sure can! Peanut butter and milk mixed together in smoothie or milkshake form are perfectly delicious together. In fact, my Peanut Butter Smoothie is a really popular (and delicious) recipe on my site. (See it HERE.)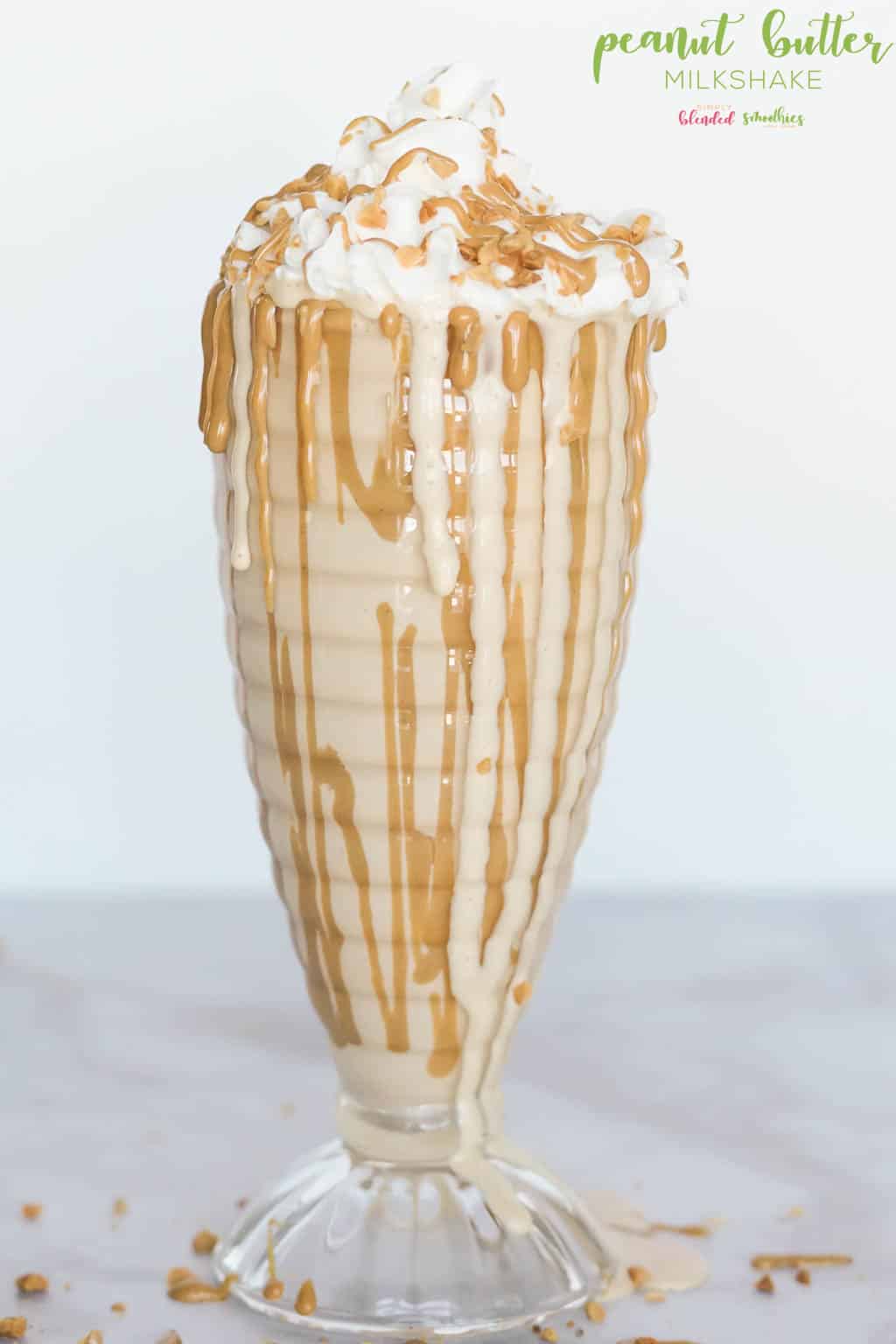 What flavors go well with peanut butter?
If you are considering adding another flavor to your peanut butter milkshake, consider adding one of these things that goes well with peanut butter.
Chocolate (Yes please!)
Apples (Just throw a few sliced in and enjoy a slightly healthier milkshake.)
Jelly (Hello PB&J Milkshake!)
Banana (PB and Banana ... oh yum!)
Strawberries (Throw in a handful and enjoy the added sweet flavor.)
Reeses Pieces or Peanut Butter Cups (Alright, you're just adding to the peanut butter flavor, but hello delicious!)
Malt (A malted peanut butter shake, yum!)
Oreo Cookies (Uh...yum.)
Bacon (A Peanut Butter Bacon Milkshake sounds delicious doesn't it!?)
Cheesecake (Literally just throw a scoop of cream cheese into your Peanut Butter Milkshake and enjoy a Peanut Butter Cheesecake Milkshake instead!)
Nutella (My Nutella Milkshake HERE is delicious, but if you combined the two...oh heaven!)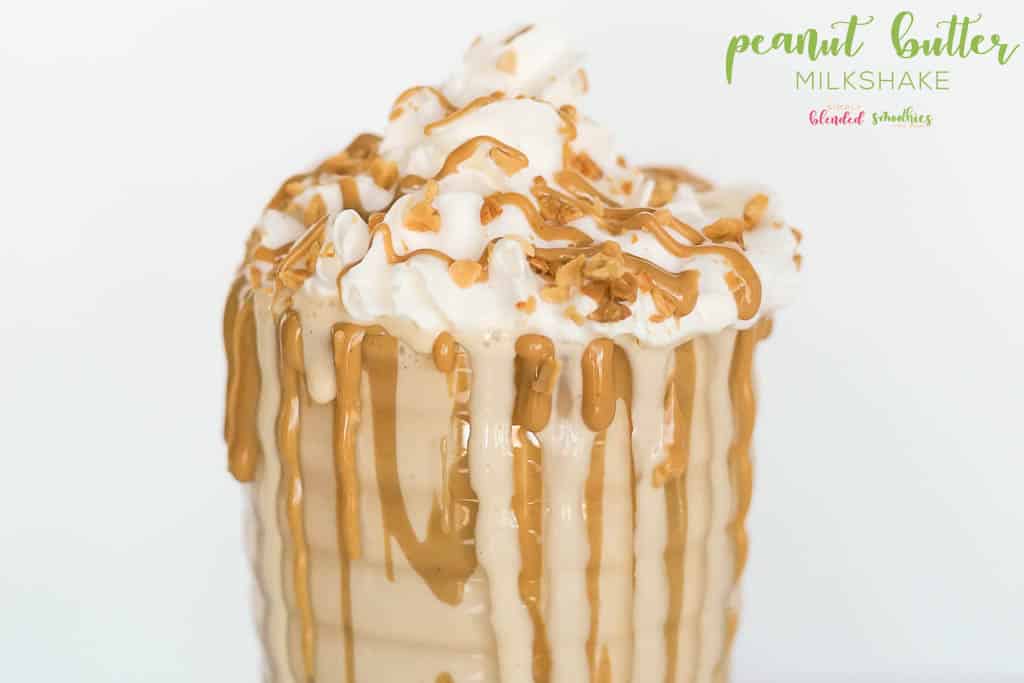 What blender is best for smoothies and milkshakes?
There are many blenders you can use for making smoothies and milkshakes, but I personally own the Vitamix 780 and think it is simply the best. I get smooth, consistent results every single time which is exactly what I want for all my smoothies! You can buy your own Vitamix 780 HERE.
If you are hoping to make a milkshake and keep any bits and pieces in it, I do not recommend using a blender. I recommend snagging this milkshake maker because of its good ratings and reasonable price: Classic DrinkMaker.
It is not a commercial milkshake maker, but it gets the job done at a fraction of the cost and is better for making milkshakes then a blender if you want to keep the integrity of color and if you want a thicker shake.
Since there are no bits to worry about, I decided to just use my blender for this milkshake today!
Alright, are you ready to get going? This milkshake will blend together in just a few minutes and I love that I almost always have these ingredients on hand to make it.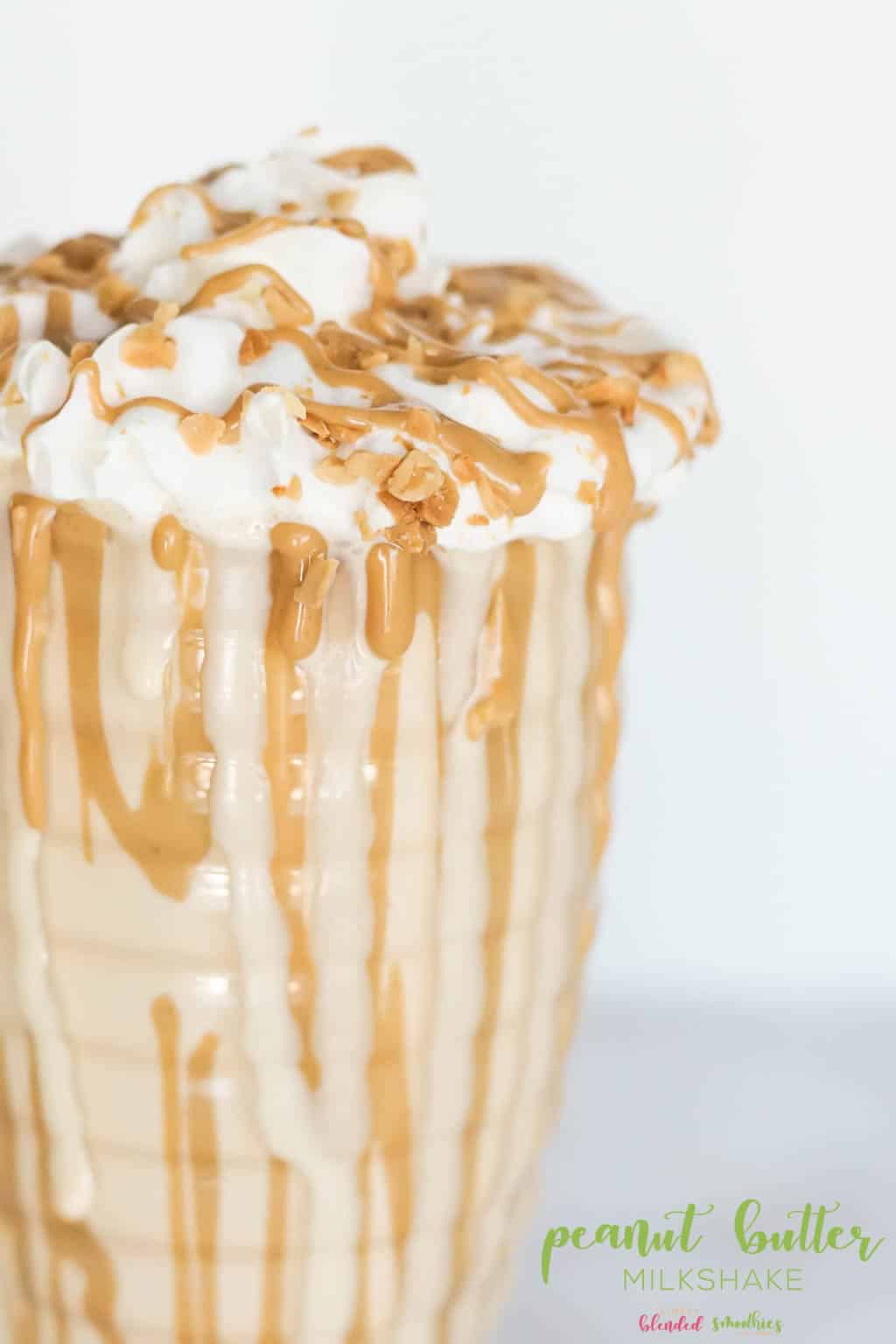 Peanut Butter Milkshake Recipe
Ingredients:
6 scoops Vanilla Ice Cream
½ cup Milk
6 Tablespoons Peanut Butter
Additional Peanut Butter for drizzle (optional)
Whipped Cream (optional)
Chopped Peanuts (optional)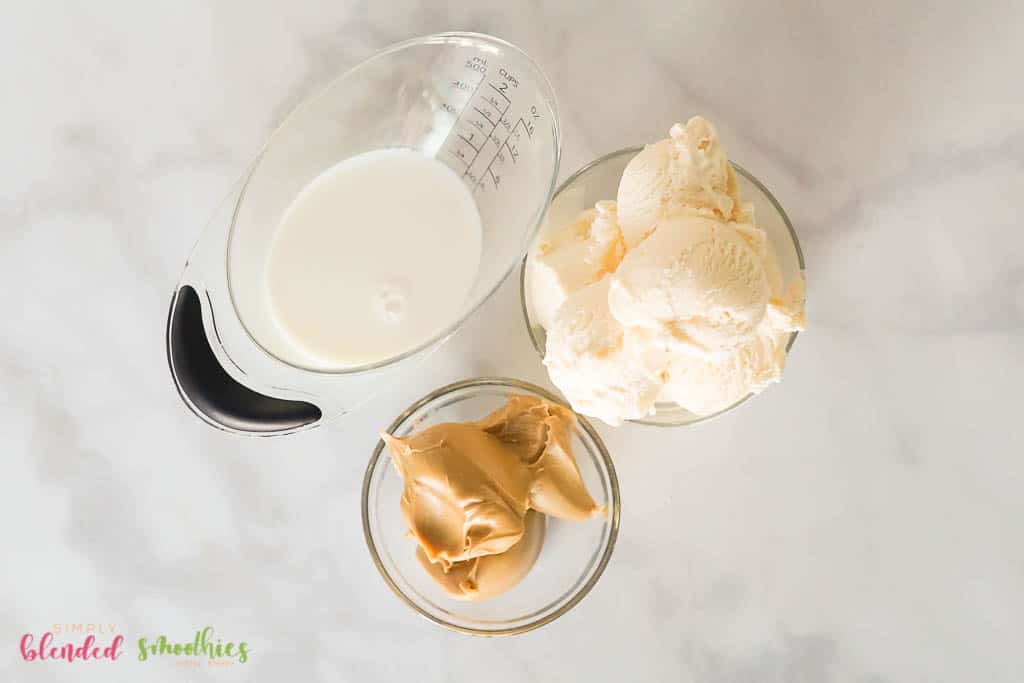 Directions:
Place all of your ingredients into your blender.
Blend until smooth.
Top with whipped cream, warmed-up peanut butter drizzles, and chopped up peanuts if desired.
Serve immediately.
Snag the printable recipe below:
You might also enjoy these posts too: