Milkshakes are delicious all year long and so today, despite the chilly weather we are having, I wanted to share a scrumptious recipe for a Chocolate Banana Milkshake. This recipe is like the best of my Banana Milkshake and my Chocolate Milkshake combined into one delicious treat! Keep reading to snag this yummy milkshake recipe.

Affiliate links included for your convenience. By purchasing through these links, I receive a small commission but you never pay a penny more. Thank you for supporting my blog.
Chocolate Banana Milkshake
This recipe for a banana chocolate milkshake is such an easy yet delicious treat. I love how quickly it comes together, with a few ingredients you may even have on hand! Let's answer a few common questions first.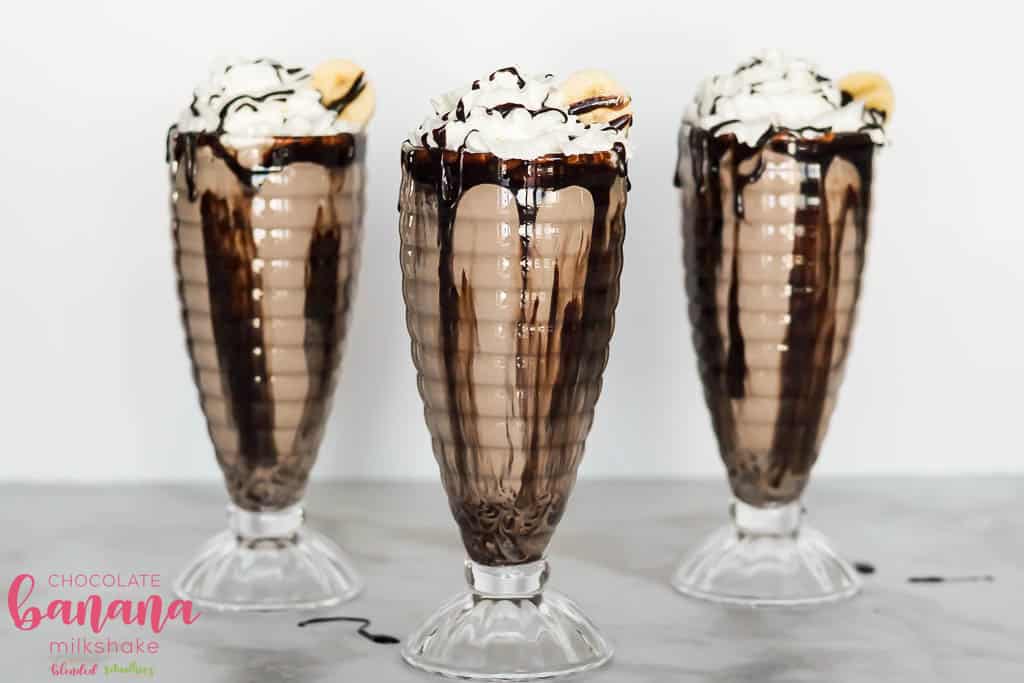 Is a chocolate banana milkshake healthy?
I won't beat around the bush, no, this is not healthy for you. The bananas do give it a bit of redeeming value, but overall milkshakes tend to contain a lot of sugar. If you are looking for a healthy recipe, you should try my Banana Smoothie recipe or my Berry Banana Smoothie instead.

Can I make a chocolate banana milkshake without ice cream?
The short answer is Yes. The long answer is, Why? If you don't have ice cream and have a big milkshake craving, you can sub milk, ice, sugar and vanilla extract for vanilla ice cream (add chocolate syrup for chocolate ice cream or use chocolate milk). But the consistency and overall taste will be slightly different. If you are looking to keep your ingredients simple and more whole, I suggest picking up Breyer's ice cream. It is made with simple ingredients and no corn syrup. It is our favorite for taste and texture when I want to keep my ingredients simple yet delicious.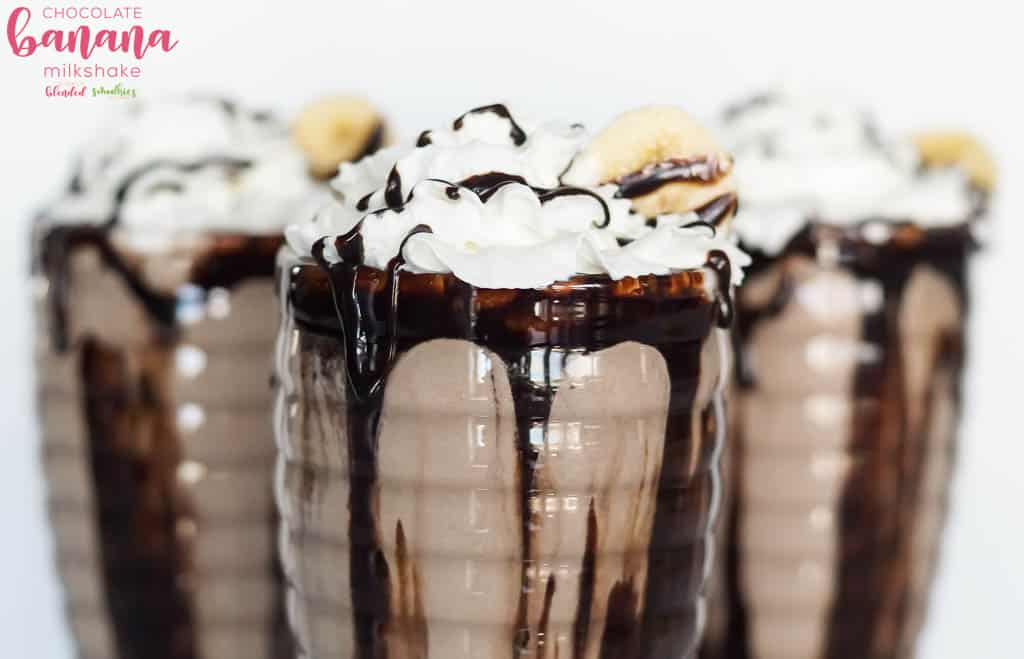 How do you make a chocolate banana milkshake?
It is so easy, just combine bananas, chocolate ice cream, milk and chocolate syrup in a blender and blend until desired consistency is achieved. With a good blended, this will only take a few seconds.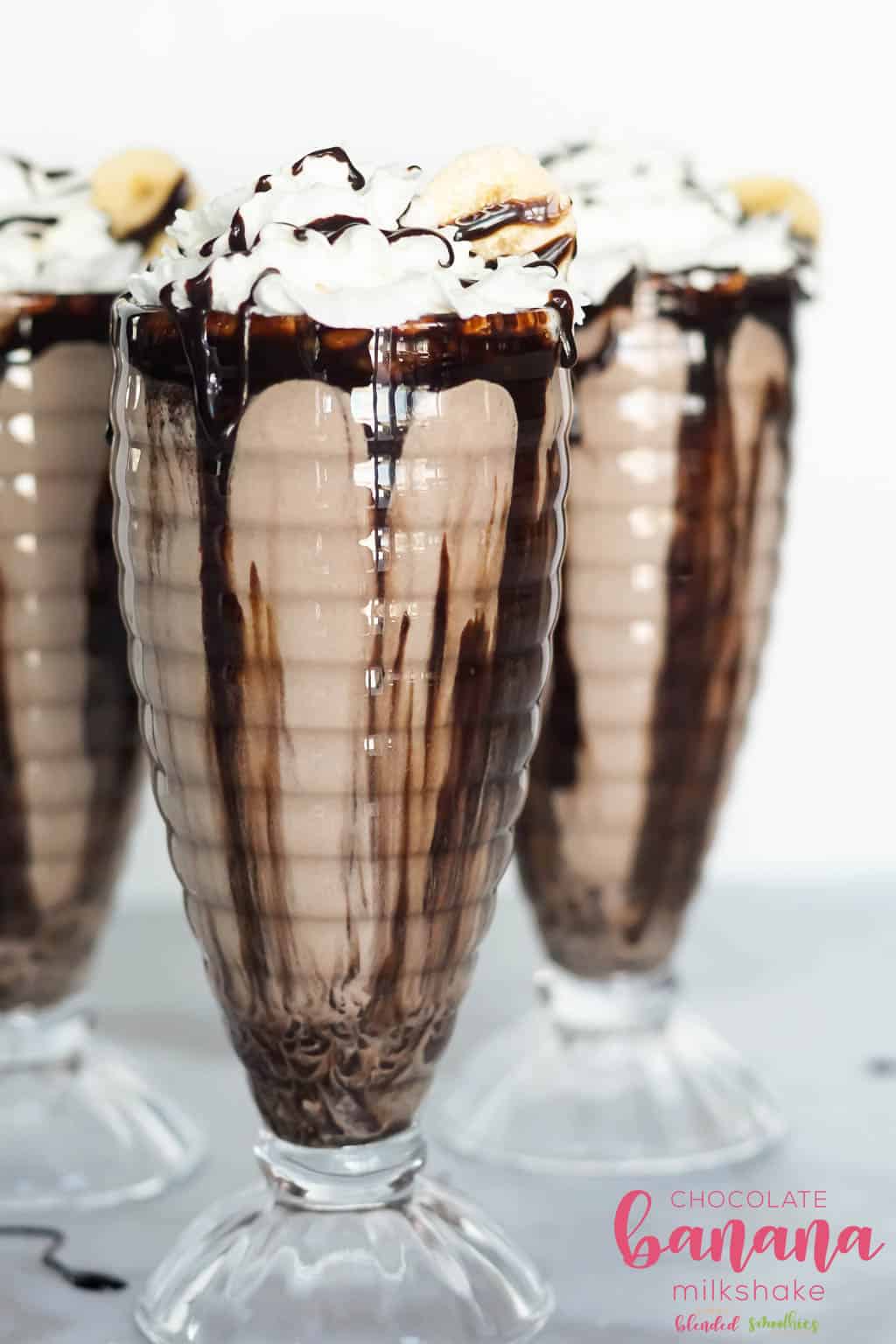 What do I use to make a banana milkshake?
There are many blenders you can use for making smoothies and milkshakes, but I personally own the Vitamix 780 and think it is simply the best. I get smooth, consistent results every single time which is exactly what I want for all my smoothies! You can buy your own Vitamix 780 HERE.
Are you ready for the full recipe? Ok. Let's go.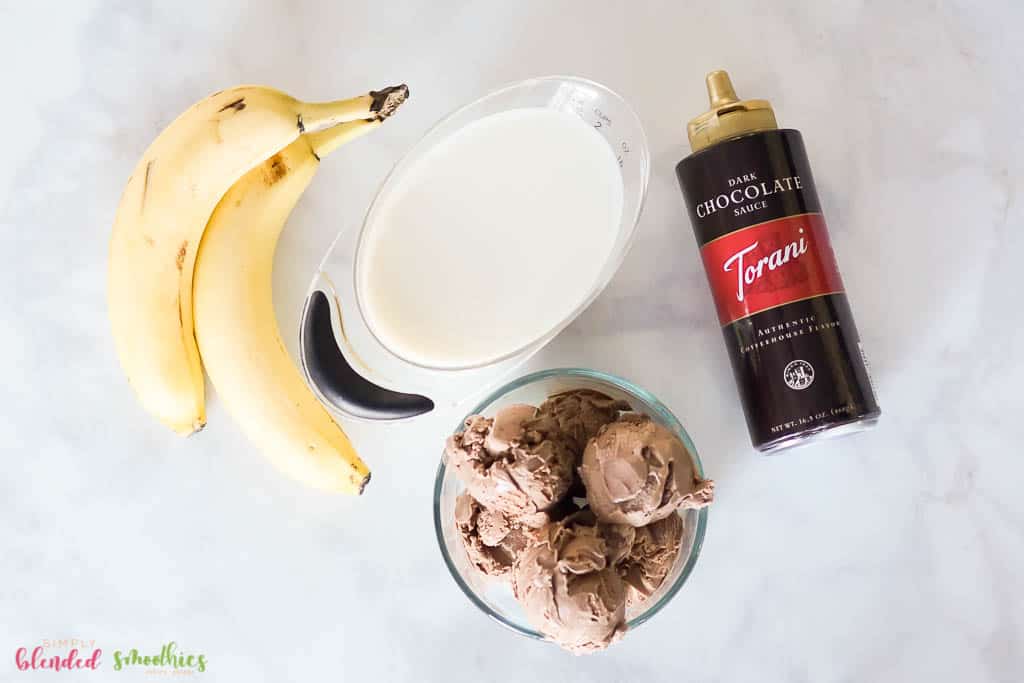 Recipe for a Banana Chocolate Milkshake
Ingredients:
2 Bananas
6 scoops Chocolate Ice Cream
2 cups Milk
⅛ cup Chocolate Syrup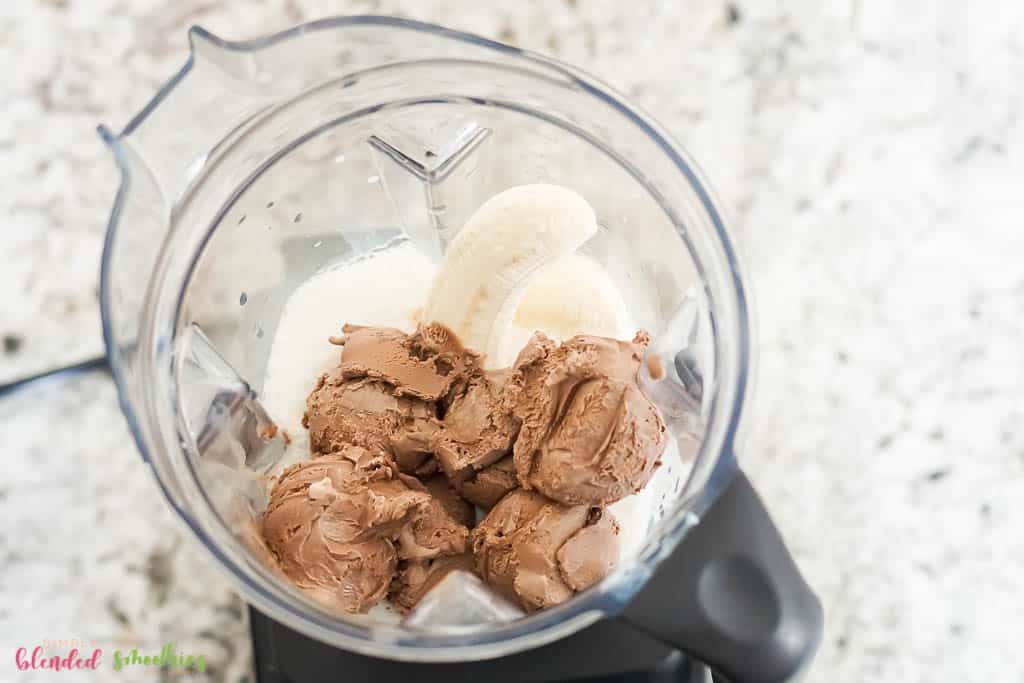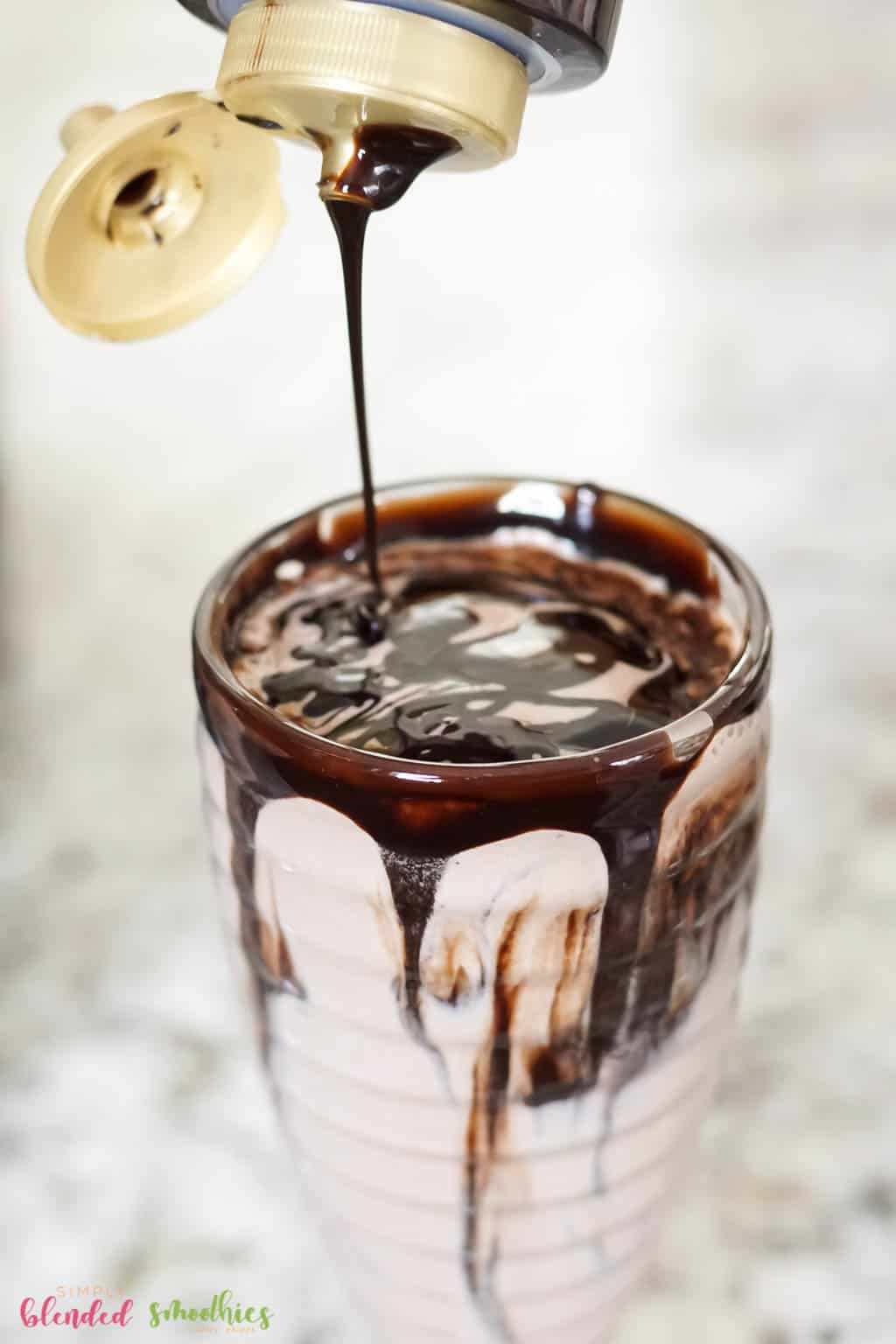 Directions:
Place all of your ingredients into your blender.
Blend until smooth.
Drizzle chocolate syrup around inside of a glass then pour milkshake into the glass.
Top with more chocolate syrup, whipped cream and fresh banana slices if desired.
Serve immediately.
Snag the printable banana milkshake recipe below…
You might also enjoy these recipes too: