Whether the temps are hot or cold, my family loves hot cocoa, and this recipe for an easy Frozen Hot Chocolate is a family favorite no matter the time of year. It is similar to my Chocolate Frappe recipe but has a definite hot chocolate flavor which is so yummy!
If you have chocolate lovers in your home, give this recipe a try and I think you will find it is a hit too! Keep reading for the full recipe and snag the printable recipe at the bottom.

Affiliate links included for your convenience. By purchasing through these links, I receive a small commission but you never pay a penny more. Thank you for supporting my blog.
Easy Frozen Hot Chocolate Recipe
I have a daughter who craves milkshakes in the winter and hot chocolate in the summer. Don't get me wrong, she will drink all of it at any time of year. But she is the reason I am still making milkshakes even though it is snowing outside haha
My children love getting hot cocoa from coffee shops. We don't drink coffee, but we know all the yummy non-coffee drinks from all the coffee shops. Many they are so yummy.
But when you have a family of 5, it gets really pricey. So I started trying to recreate many of them in my own home.
We have created recipes for some of the best coffee shop knock-off recipes like this delicious Caramel Apple Spiced Cider, a scrumptious Vanilla Steamer, Peppermint Hot Cocoa and the best Salted Caramel Hot Chocolate.
They are all SO good!
And this easy frozen hot cocoa recipe is equally as delicious! And perfect to make and drink all year long according to my teenager.
Of course, if you prefer, stash this recipe away until the temps warm-up and bring this out for a special treat during the summer instead. It's totally up to you. Either way, this recipe is a keeper and I know you'll love it as much as we do!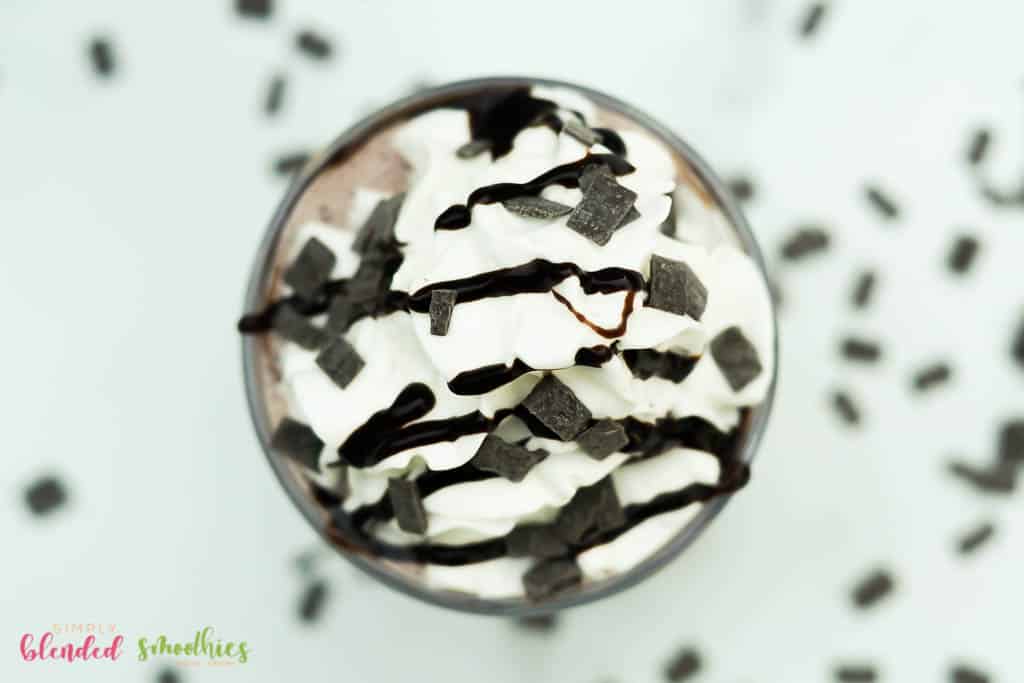 Can you freeze homemade hot chocolate?
If you have leftover hot chocolate (I don't actually understand that concept because I happily drink all the hot chocolate) you can definitely freeze it. Simply warm it back up in the microwave if you plan to drink it hot, or put it in the blender to enjoy it cold! You may want to add additional chocolate though to make it a bit more chocolate flavor if you do this.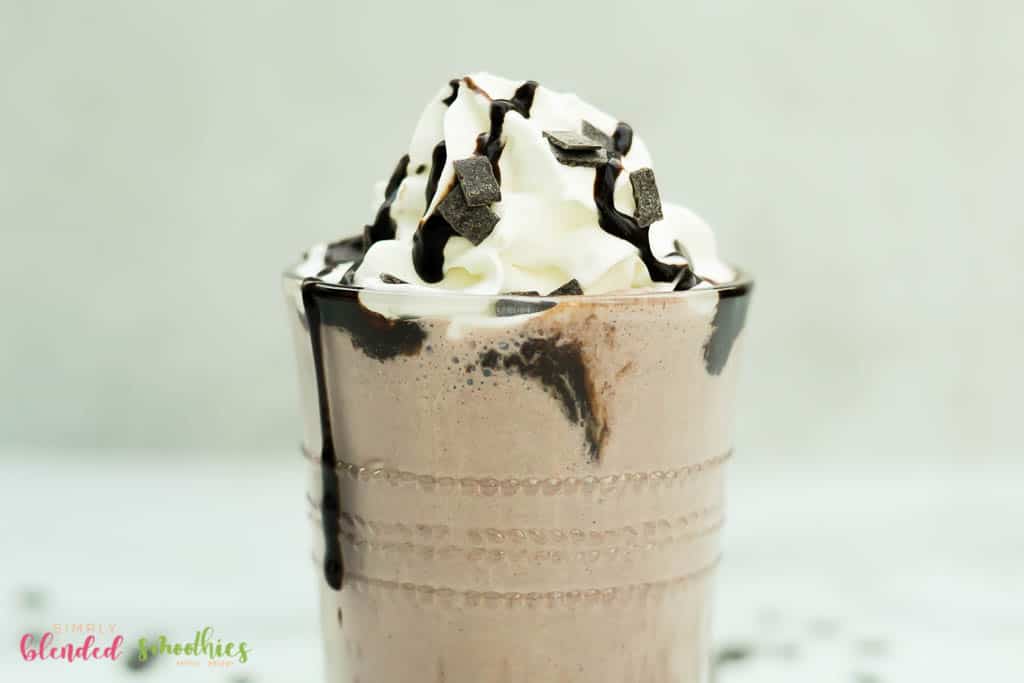 Can you reheat homemade hot chocolate?
Again, I don't really know what it is like to have left-over hot chocolate, but if you happen to find yourself in this situation, don't worry, you can definitely reheat homemade hot chocolate. Just be careful not to let it boil because you don't want to boil any milk that may be in it. (Even if you used water as the base, often hot chocolate powder has powdered milk in it.)
The microwave can be tricky to reheat it properly without overheating it, so reheating it over the stove is often best.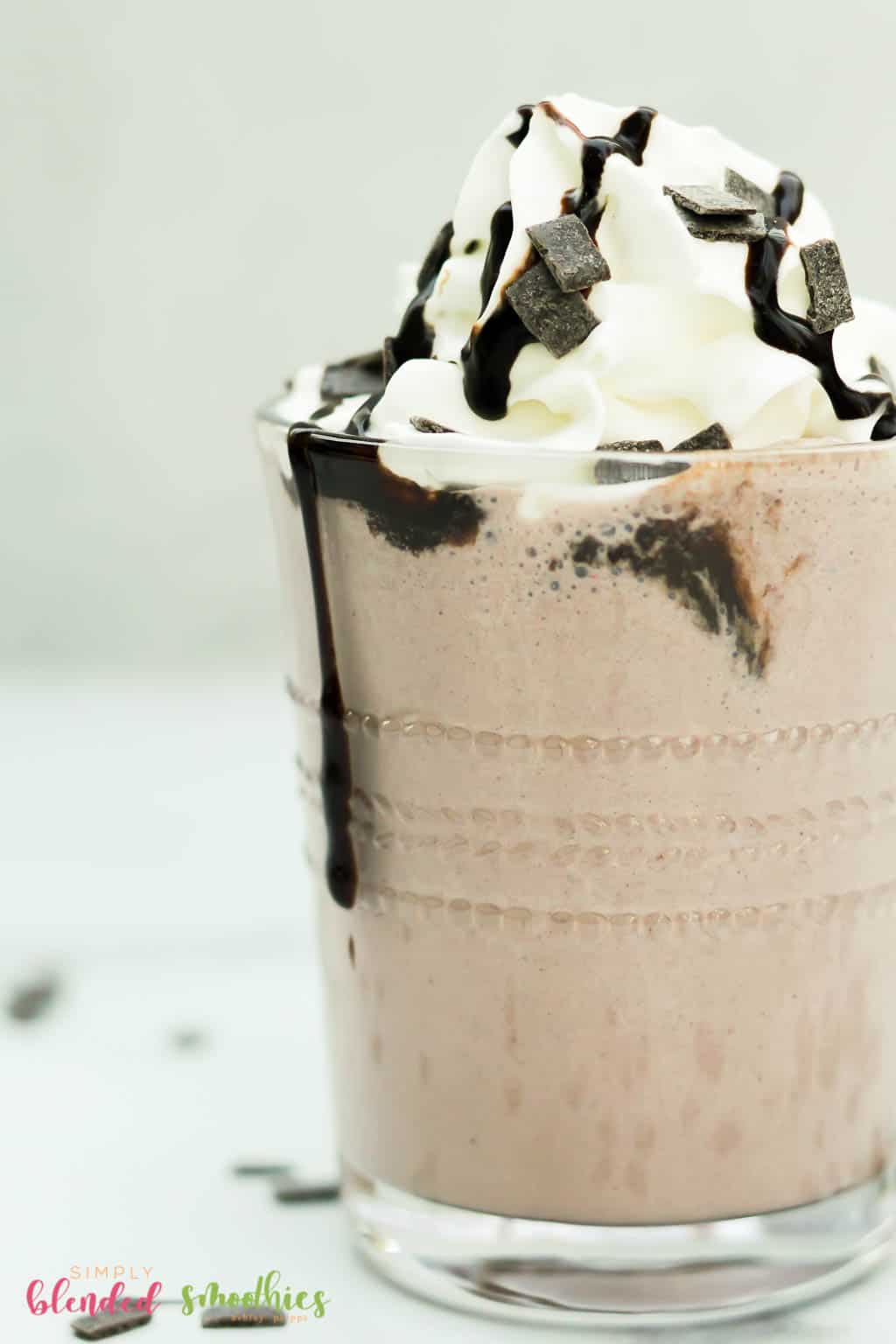 What is a frozen chocolate?
When someone says frozen chocolate, I definitely think of a frozen hot chocolate drink! This is a delicious, creamy and tasty drink that tastes like the combination of hot cocoa and a milkshake! If made correctly, it can be so incredibly delicious.
Can you put hot chocolate in cold milk?
If you are trying to make chocolate milk or a frozen hot chocolate, you might be wondering if you can just put your hot chocolate mix into cold milk. The answer is, yes and no. For chocolate milk, it just may take an extra-long time to mix completely for the hot chocolate mix to dissolve into the cold milk. If you are making frozen hot chocolate, don't worry because your blender will do this work for you.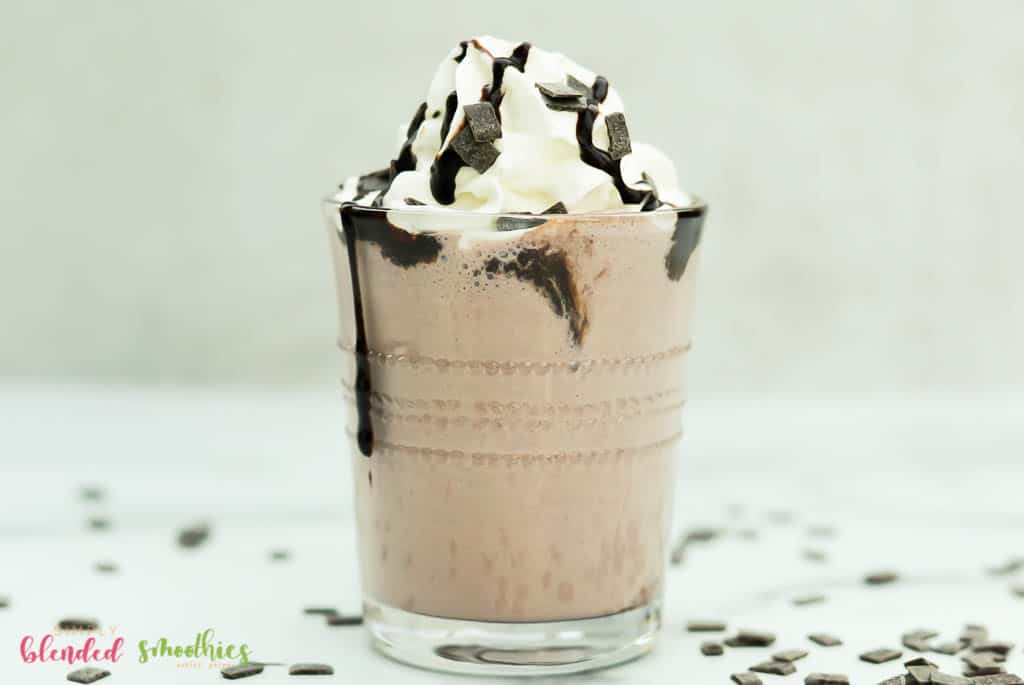 Do I have to use heavy whipping cream for this recipe?
No, but whipping cream makes this recipe super creamy and rich. If you prefer you can use milk instead of cream, but cream makes this recipe so luxurious and special.
Is frozen hot chocolate healthy for you?
Nope. This recipe is really not at all healthy. It is definitely a treat drink.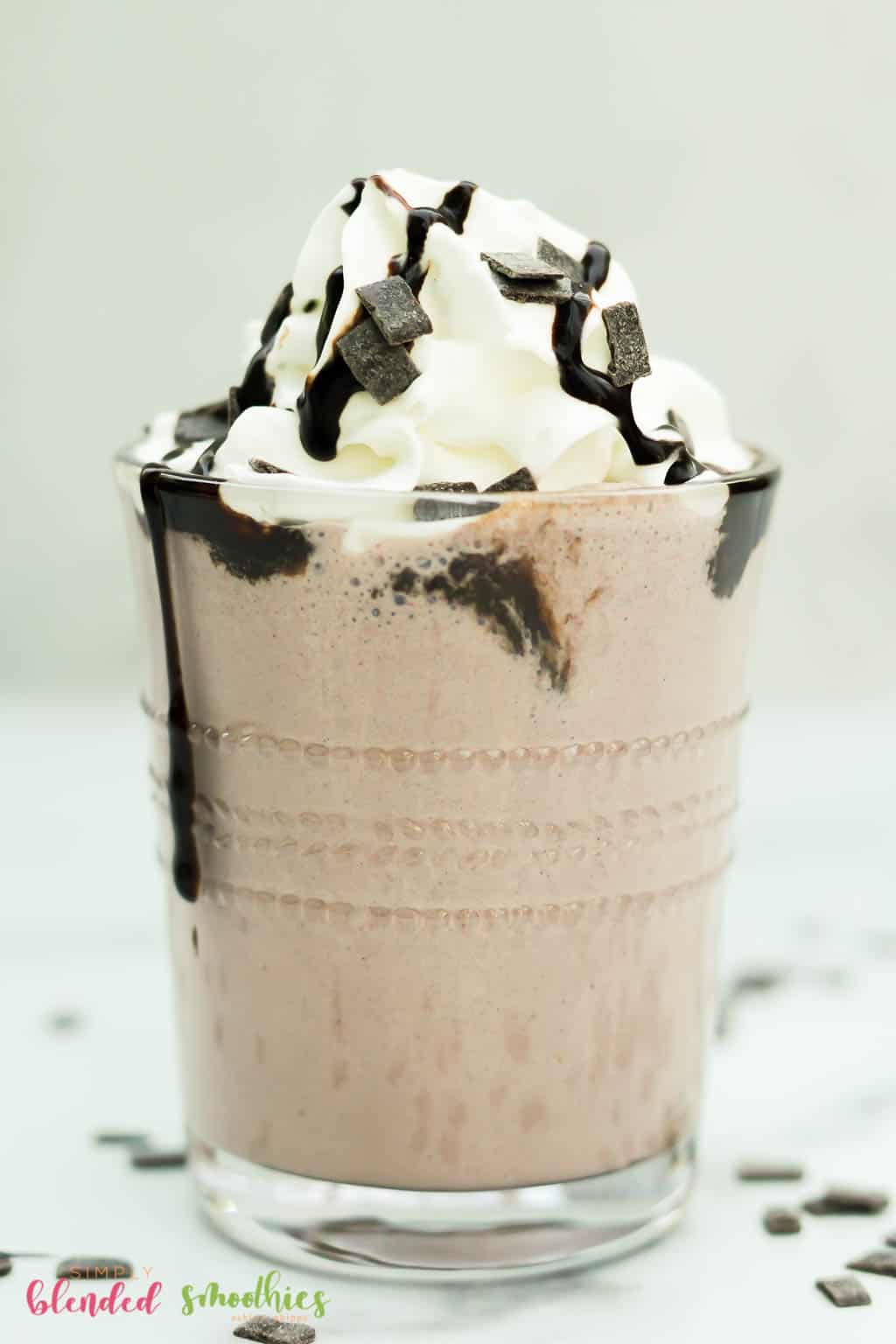 What blender is best for smoothies and milkshakes and this frozen drink recipe?
There are many blenders you can use for making smoothies and milkshakes and frozen drinks, but I personally own the Vitamix 780 and think it is simply the best. I get smooth, consistent results every single time which is exactly what I want for all my drinks! You can buy your own Vitamix 780 HERE. It is my favorite and I know you will love it too!
Ready for this amazing recipe?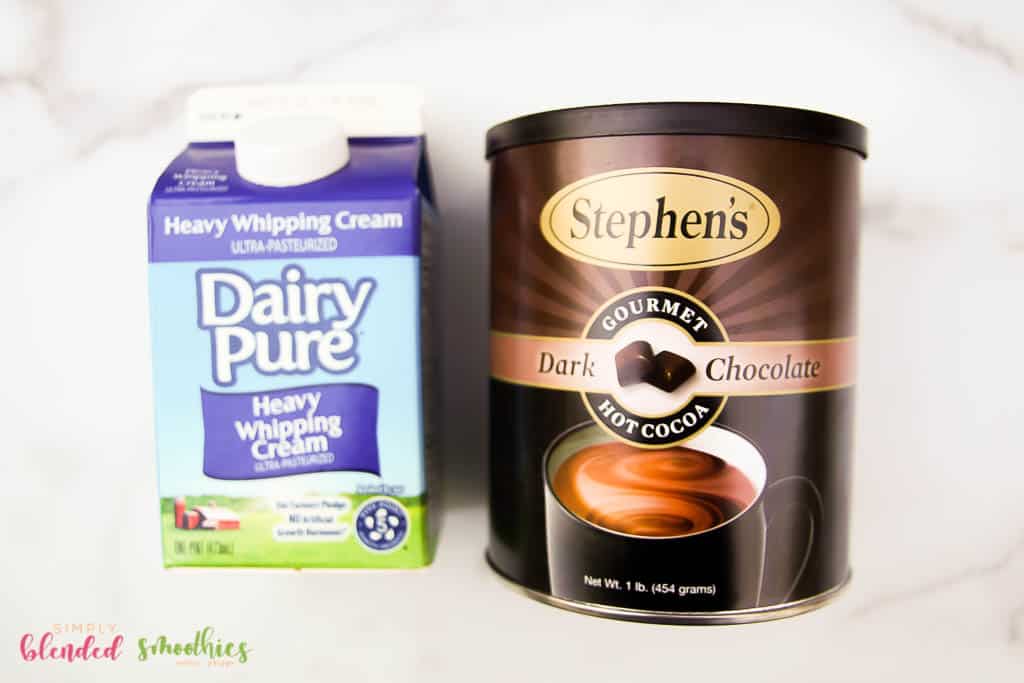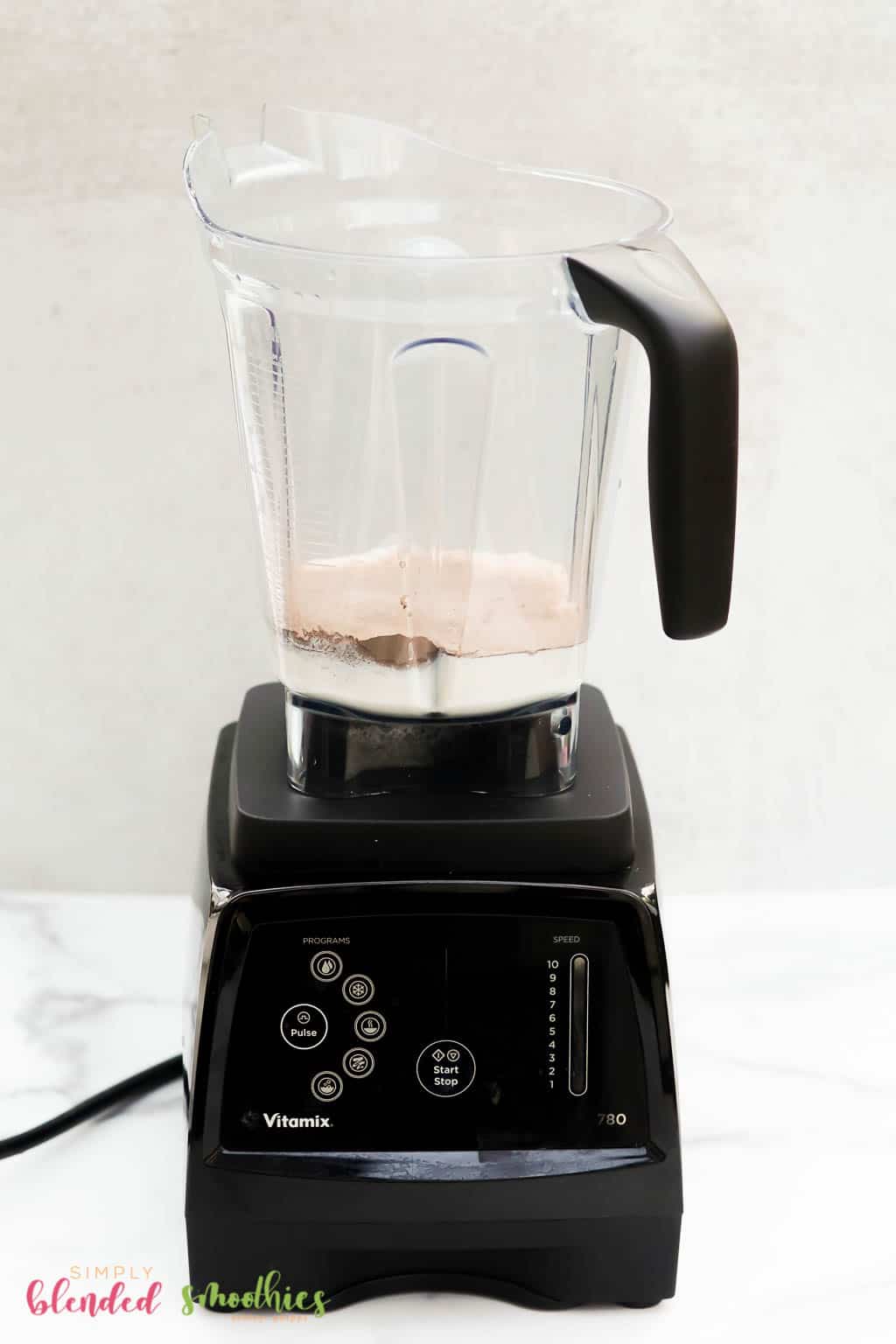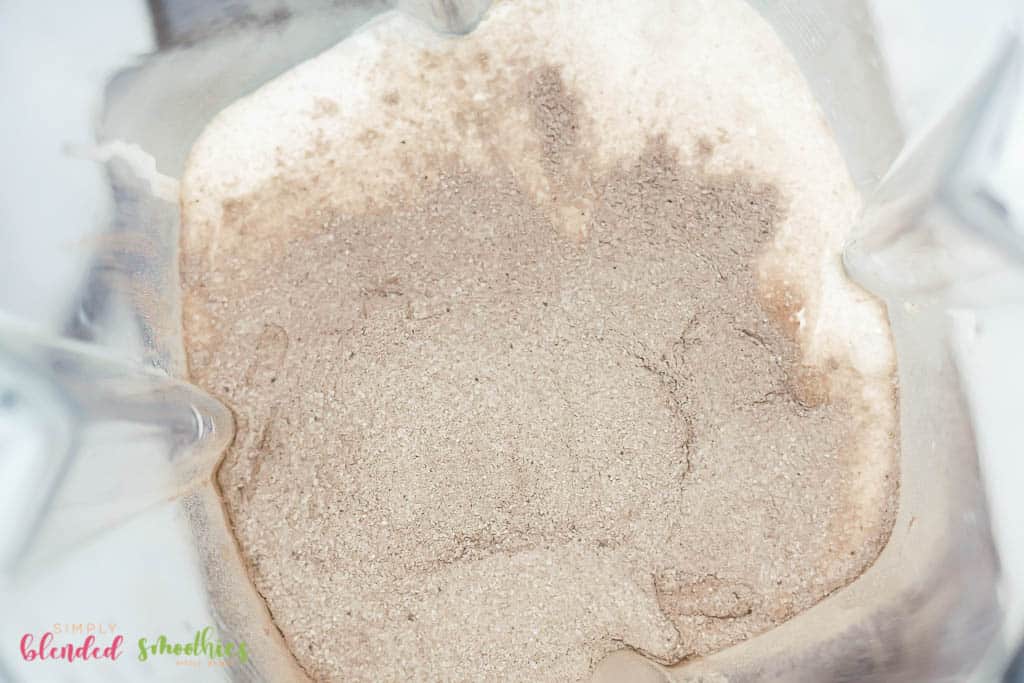 Frozen Hot Chocolate
Ingredients:
1 cup Heavy Whipping Cream
4-6 Tablespoons Dark Hot Cocoa Powder
½ -1 cup Ice
Whipped Cream (optional)
Chocolate Syrup (optional)
Chocolate Flakes (optional)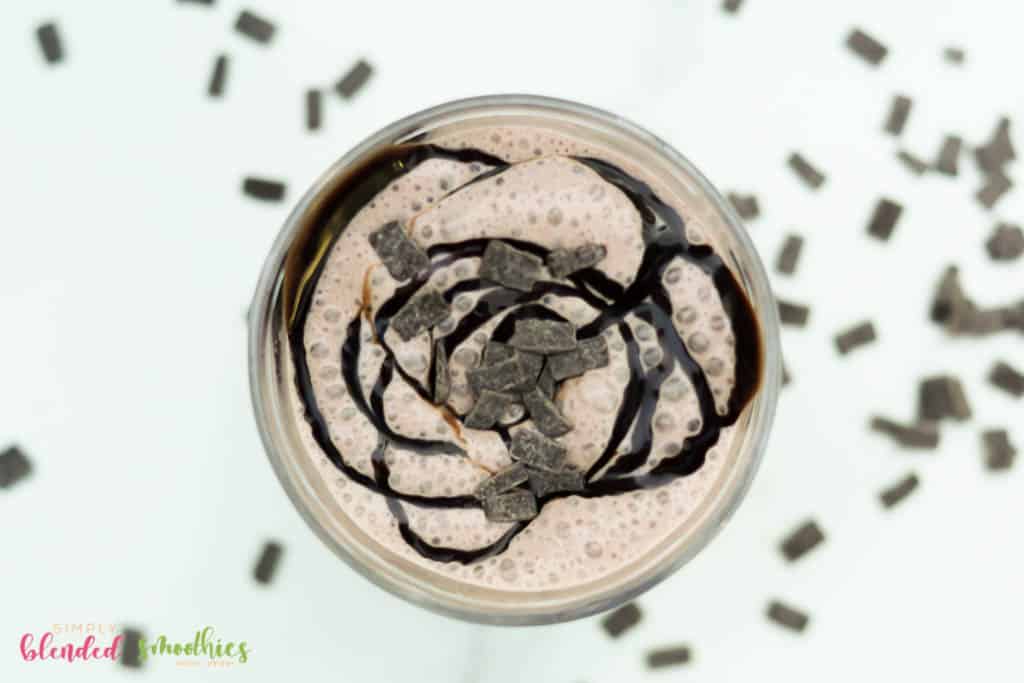 Directions:
Place heavy whipping cream, hot cocoa powder, and ice in your blender.
Blend until smooth.
Add more or less ice depending on the consistency you prefer.
Garnish with whipped cream, chocolate syrup, and chocolate flakes if desired.
Serve immediately.
Snag the printable recipe below:
You might also enjoy these posts: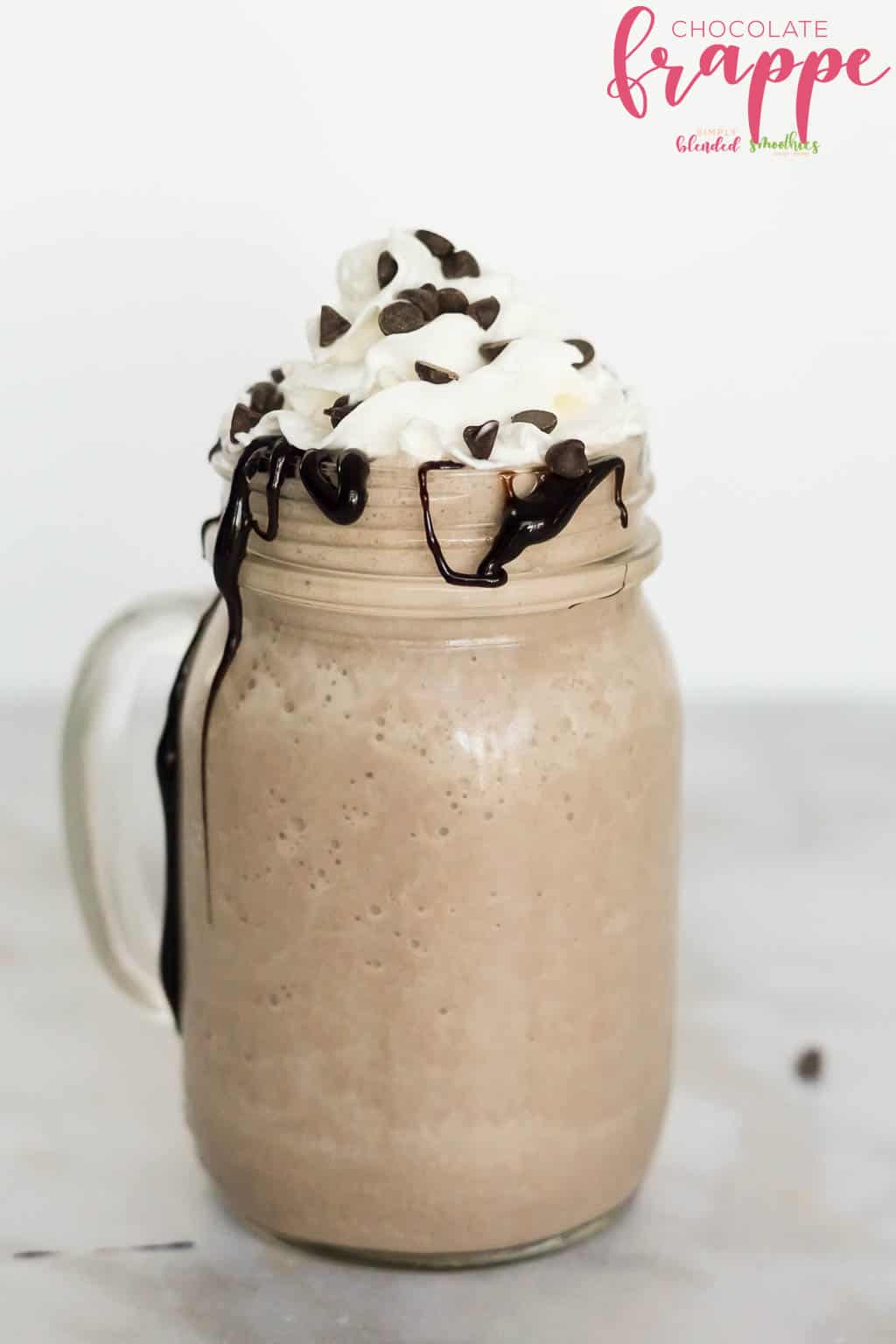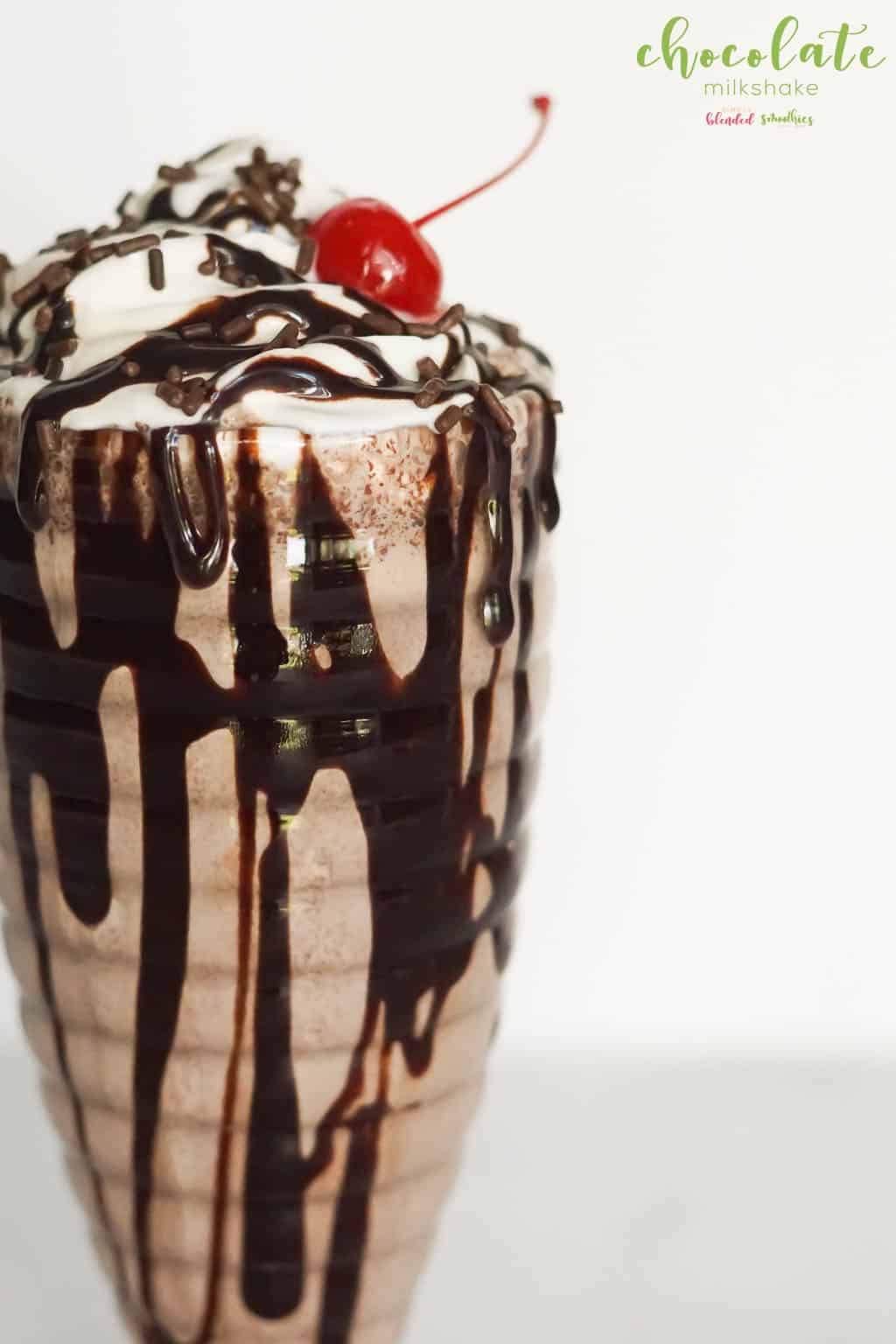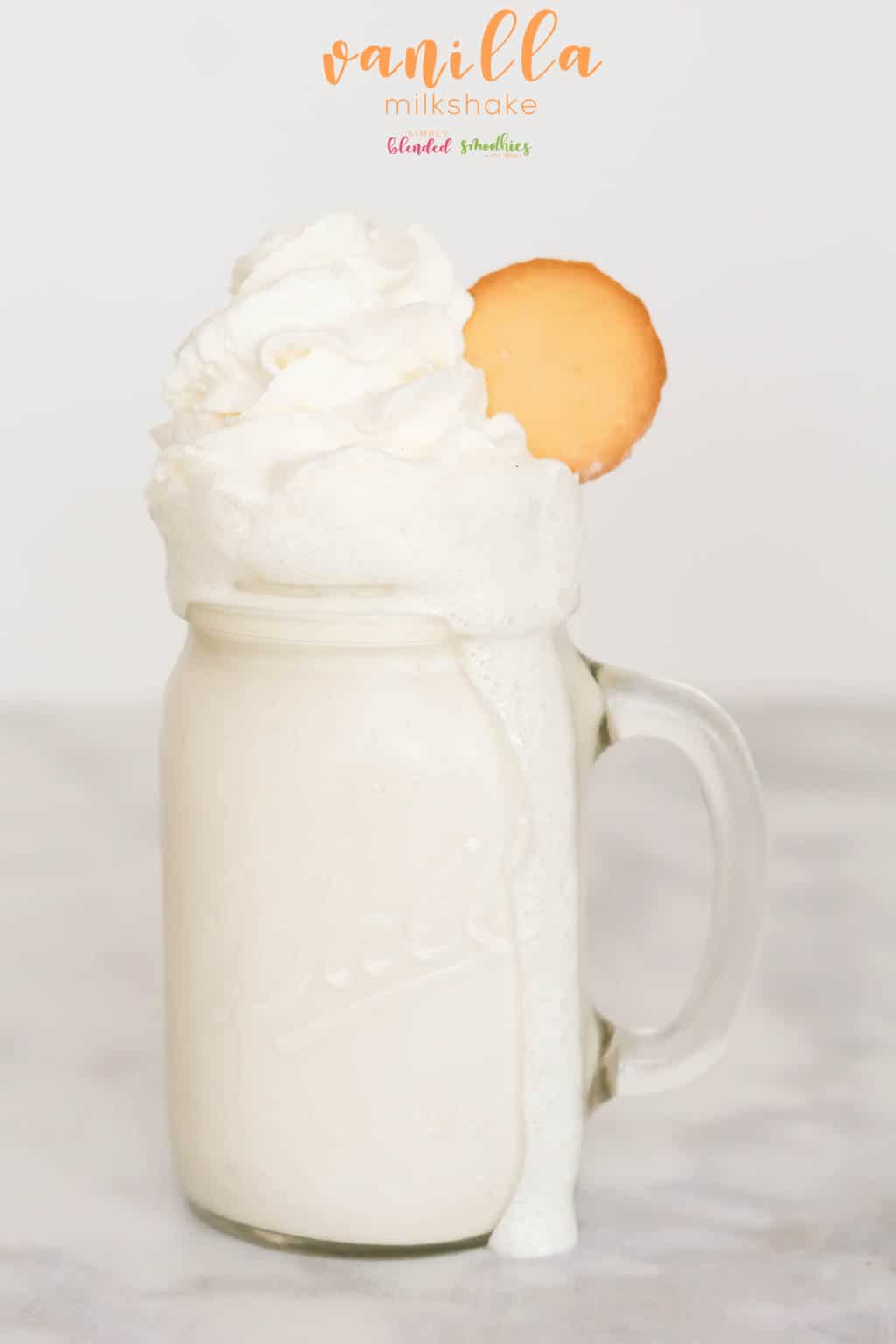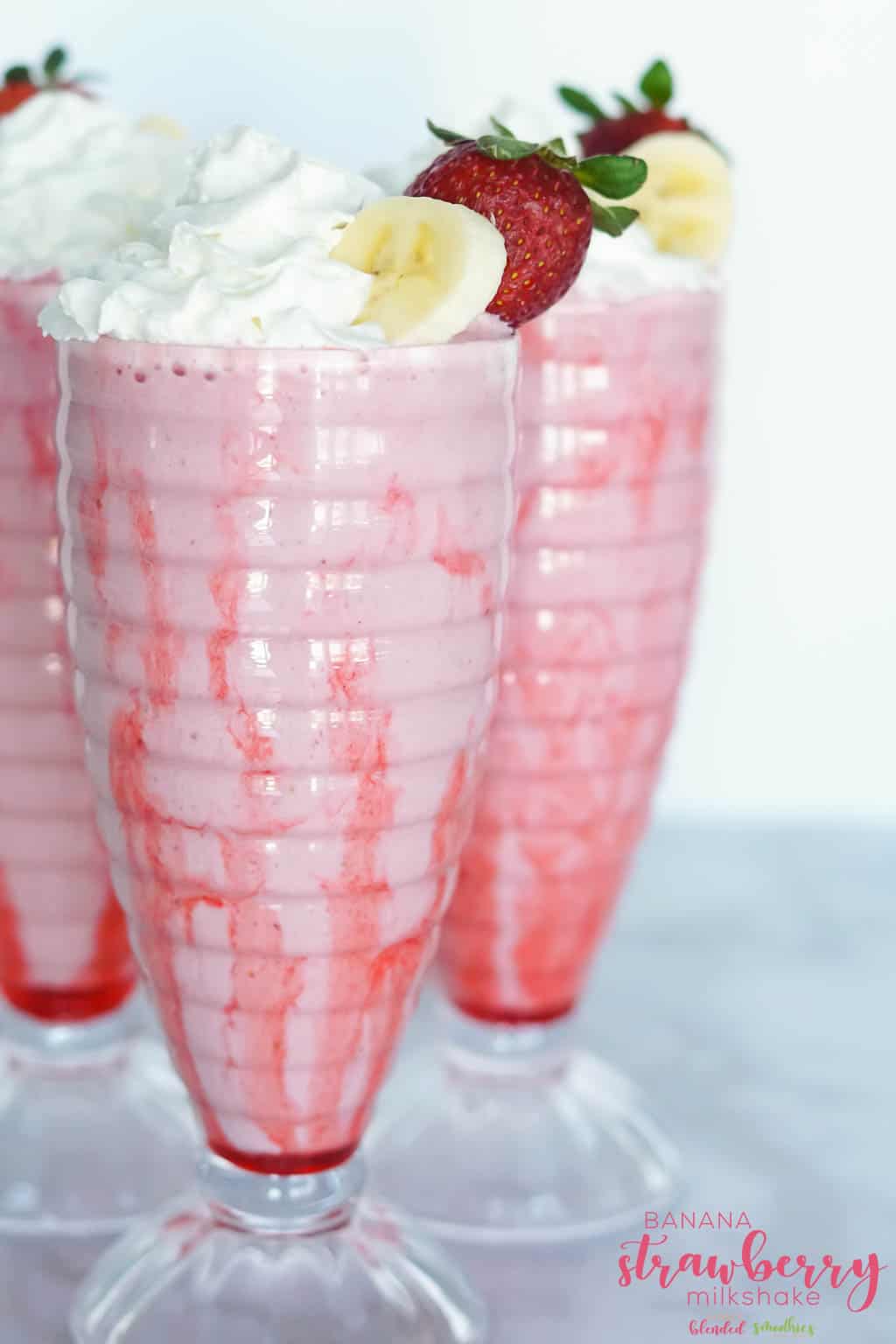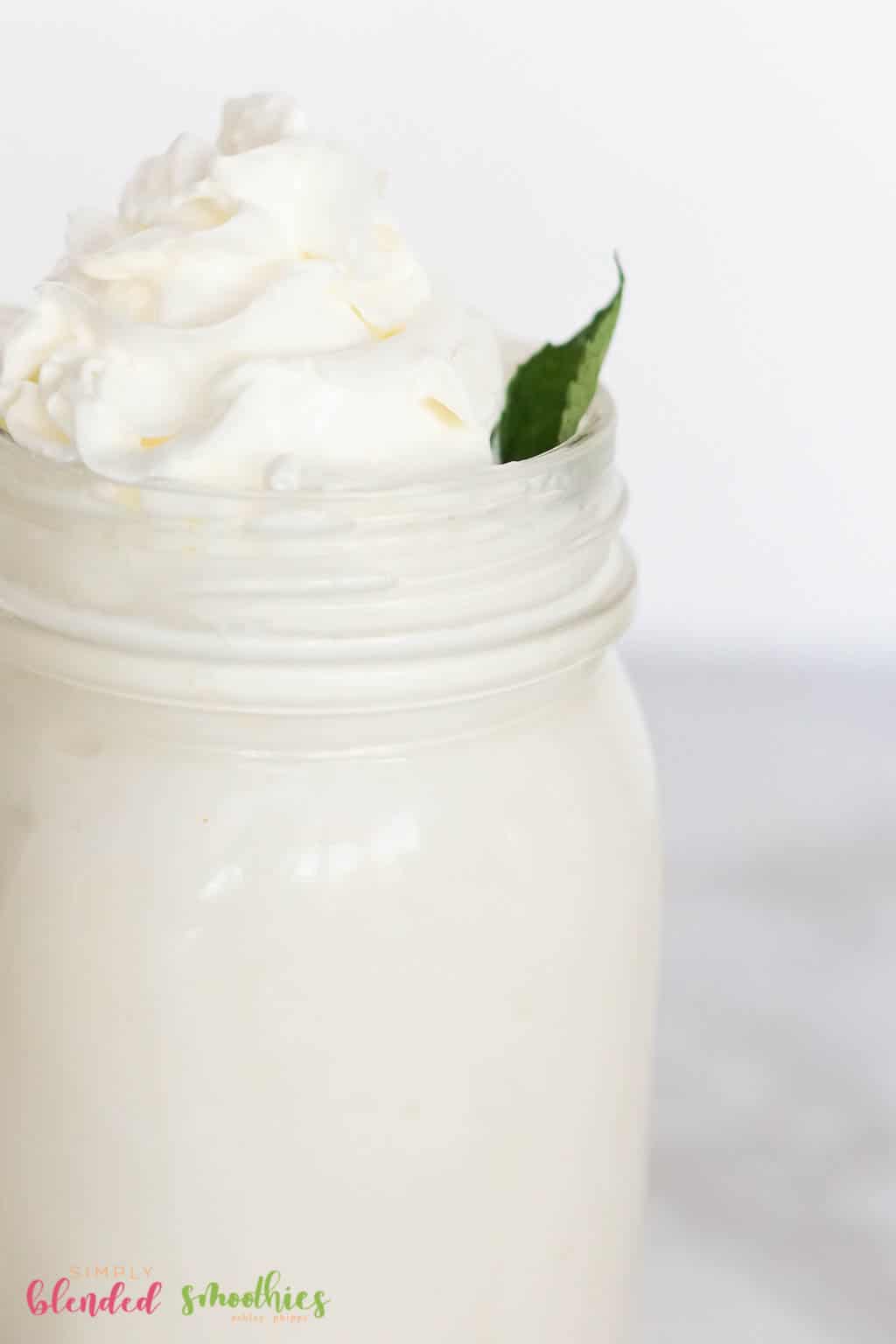 Vanilla Frappe