A few weeks ago I shared a Chocolate Frappe recipe that has been a huge hit, so I decided to create an equally as delicious Vanilla Frappe recipe to share with you today! It is equally as delicious as any similar recipe you would get at an expensive coffee shop but free from super yucky ingredients and so much more affordable. Keep reading for the full details and my exact recipe so you can recreate this today!

Affiliate links included for your convenience. By purchasing through these links, I receive a small commission but you never pay a penny more. Thank you for supporting my blog.
Vanilla Frappe
Have you ever gone to a coffee shop and ordered a vanilla frappe? It's a cold, cream-based drink that has a delicious vanilla flavor and is oh-so-addicting! I am sort of in love with them (Sh! Don't tell my husband!)
And so are my kids, which makes stopping to grab myself a little treat at the shop ends up being really expensive. Four drinks at over $5 a pop adds up fast!
So I decided that it was time to recreate this favorite drink at home and it turned out to be super easy and also so much more cost-effective than a stop at my local coffee shop.
What is a vanilla frappe?
A Vanilla Frappe is a cream-based cold drink that has a vanilla flavor to it. Some companies make frappes with a coffee base, but this one has a cream-base, much like you find at a popular coffee shop. This recipe calls for cream, sugar, vanilla extract and ice! It is creamy and delicious and totally addicting in the best way possible!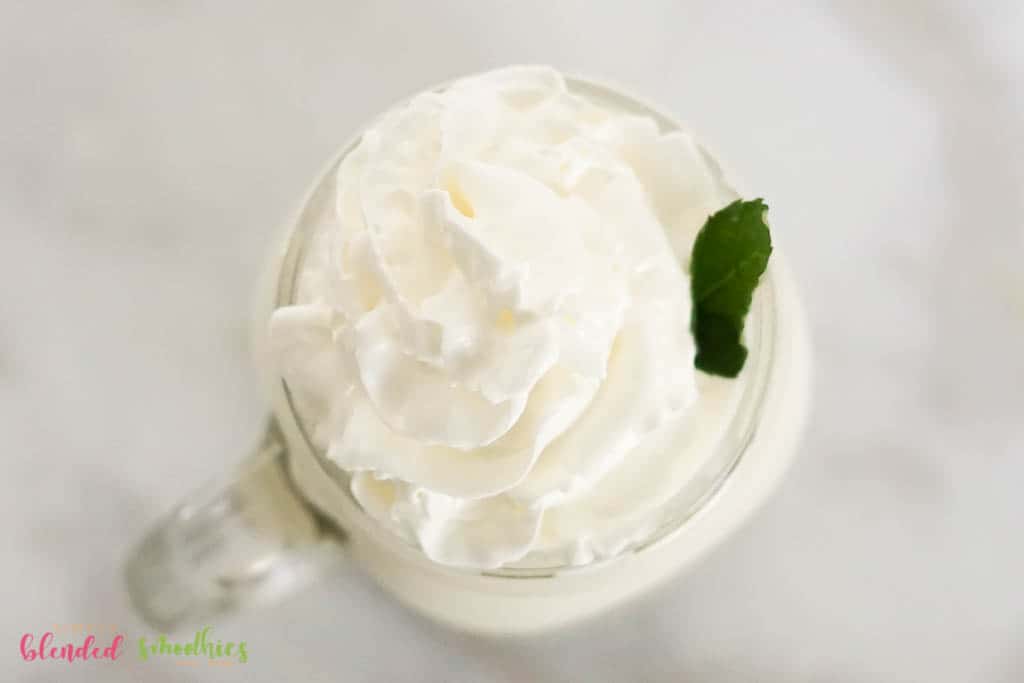 How do you make a vanilla frappe?
To make this delicious frappe, you will simply add ice, heavy whipping cream, sugar, and vanilla extract into your favorite blender and blend until completely smooth. I love topping this with whipped cream for an extra special treat.
What is the difference between a frappe and a shake?
A milkshake is typically made with an ice cream base while a frappe has a cream base. Both are delicious. Unless you are from the New England area and then a frap (pronounced the same way as frappe) and a milkshake is the same thing.
This Vanilla Frappuccino Recipe is most reminiscent of a knock-off Starbuck's Vanilla Frappuccino made with a cream base.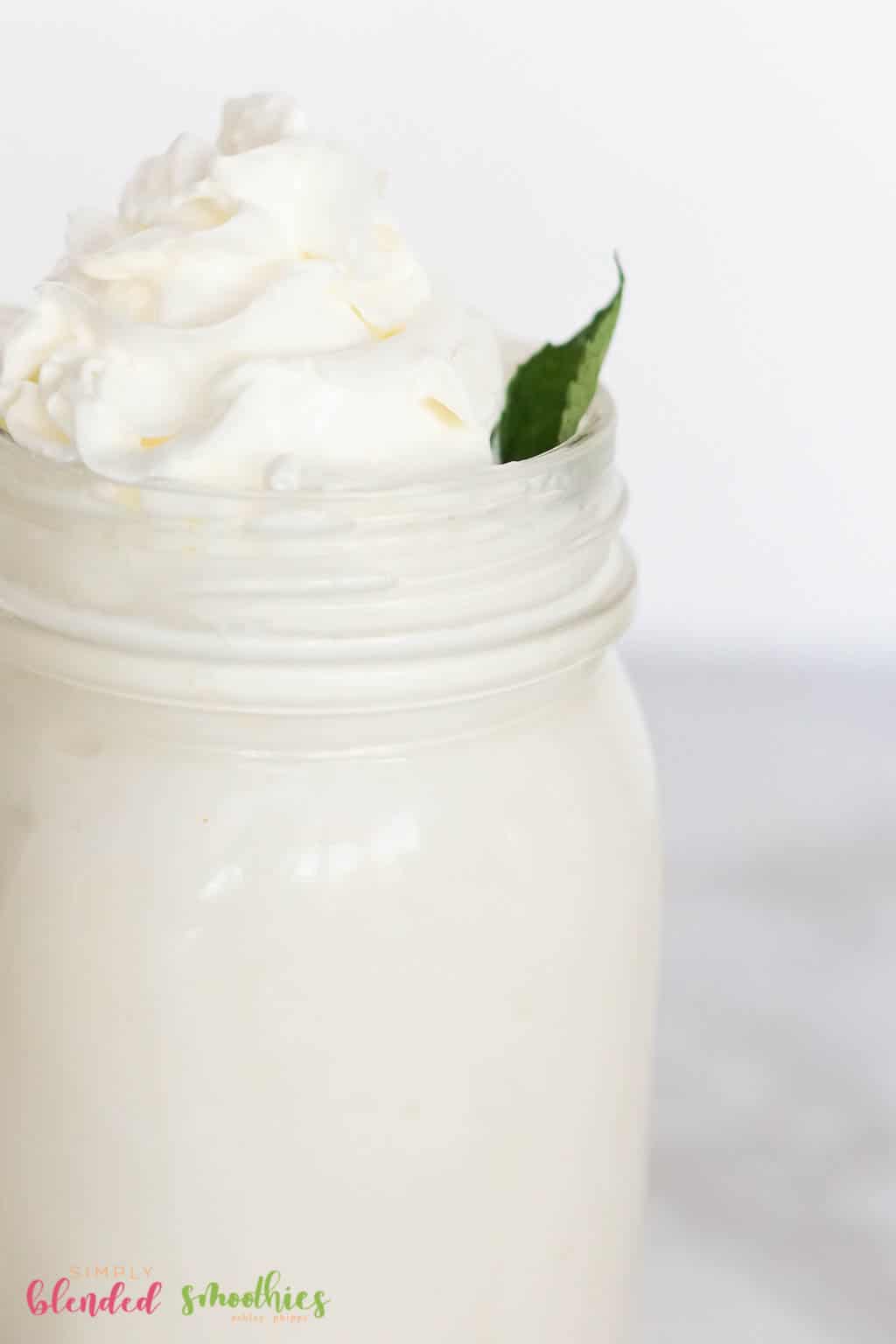 Are Frappuccinos bad for you?
Frappes are certainly NOT healthy for you. They are made with cream and sugar and while they are incredibly tasty, they are not healthy for you. However, I would argue to say that a homemade frappe probably contains better ingredients than a store-bought one that most likely contains syrups.
My recipe for a vanilla frappe contains all-natural ingredients so you at least know exactly what you are drinking.
I also believe in moderation in all things. So an occasional frappe is totally ok in my non-medical opinion 🙂
How is a frappe made?
A frappe is made by simply combining your ingredients like cream, ice, sugar, and vanilla extract in a blender and blending it until smooth.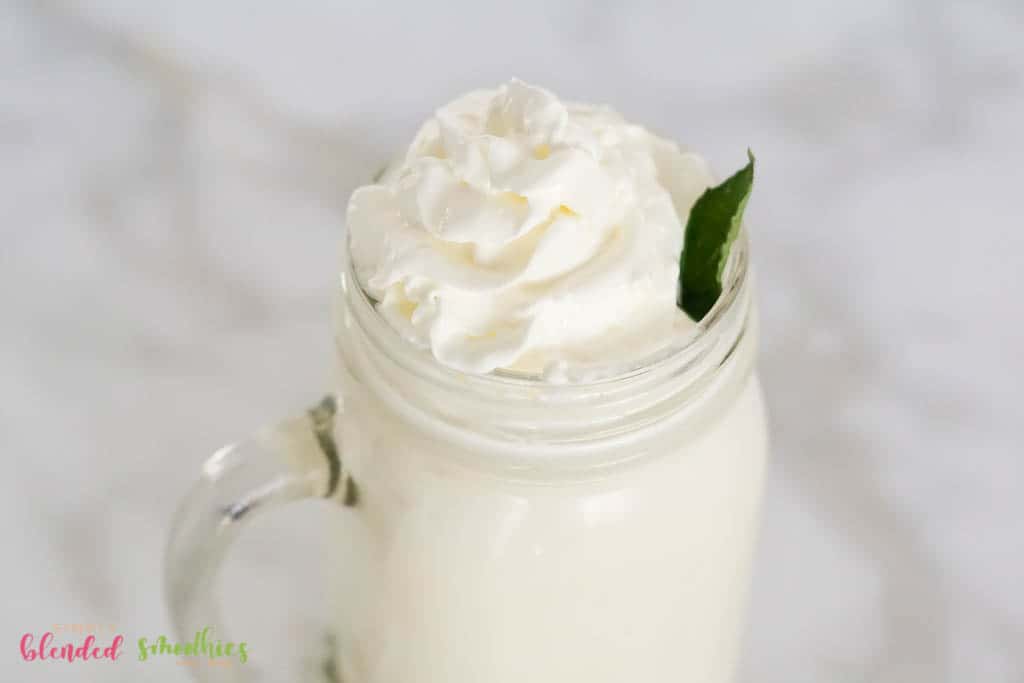 What blender is best for making frappes?
There are many blenders you can use for making frappes, but I personally own the Vitamix 780 and think it is simply the best. I get smooth, consistent results every single time which is exactly what I want for all my smoothies, milkshakes and frappes! You can buy your own Vitamix 780 HERE.
Alright, are you ready to get going? This frappe will blend together in just a few minutes and I love that I almost always have these ingredients on hand to make it.
This frappe is a personal favorite for when I am looking for a sweet treat without the ice cream.
Ready for the recipe? Here we go: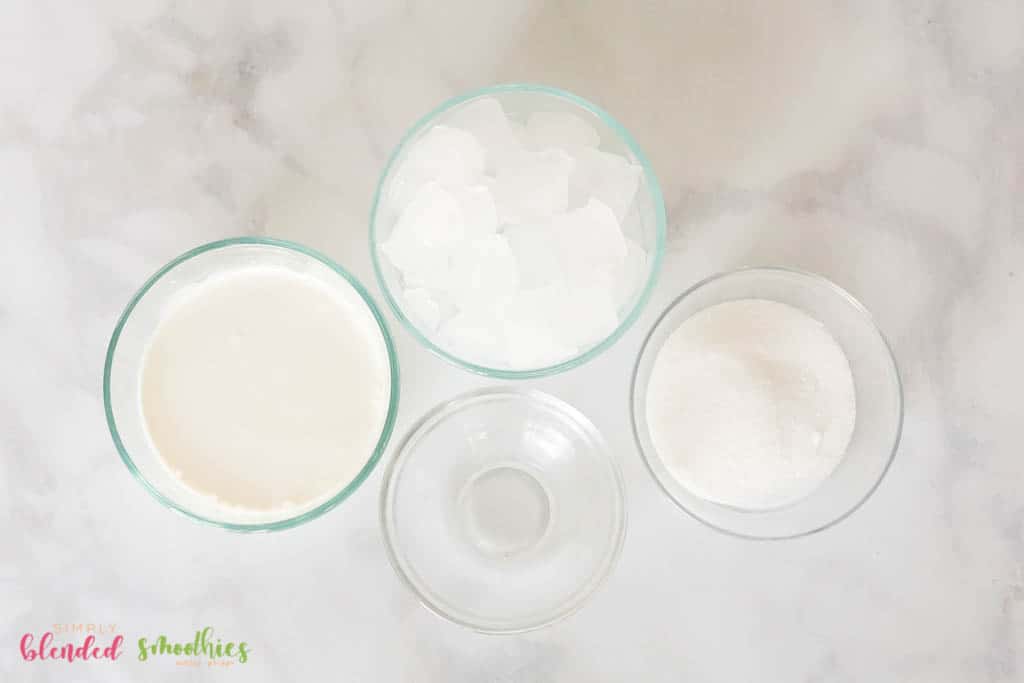 Vanilla Frappe Recipe
Ingredients:
2 cups Ice
1 cup Heavy Cream
¼ cup Sugar
½ teaspoon Vanilla Extract
Directions:
Place the ice, heavy cream, sugar, and vanilla extract into your blender.
Blend until smooth.
Top with whipped cream if desired.
Serve immediately.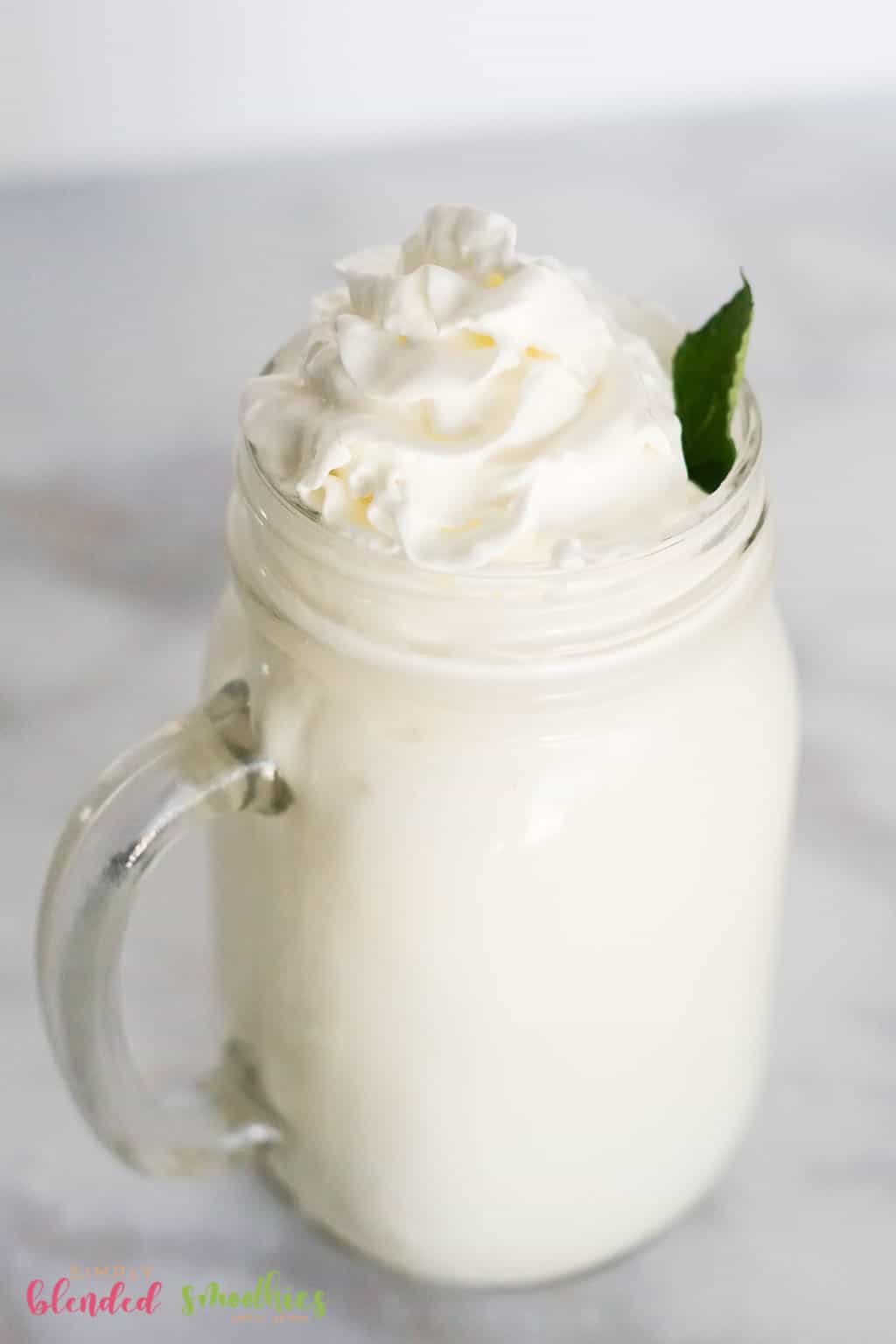 Snag the printable recipe below: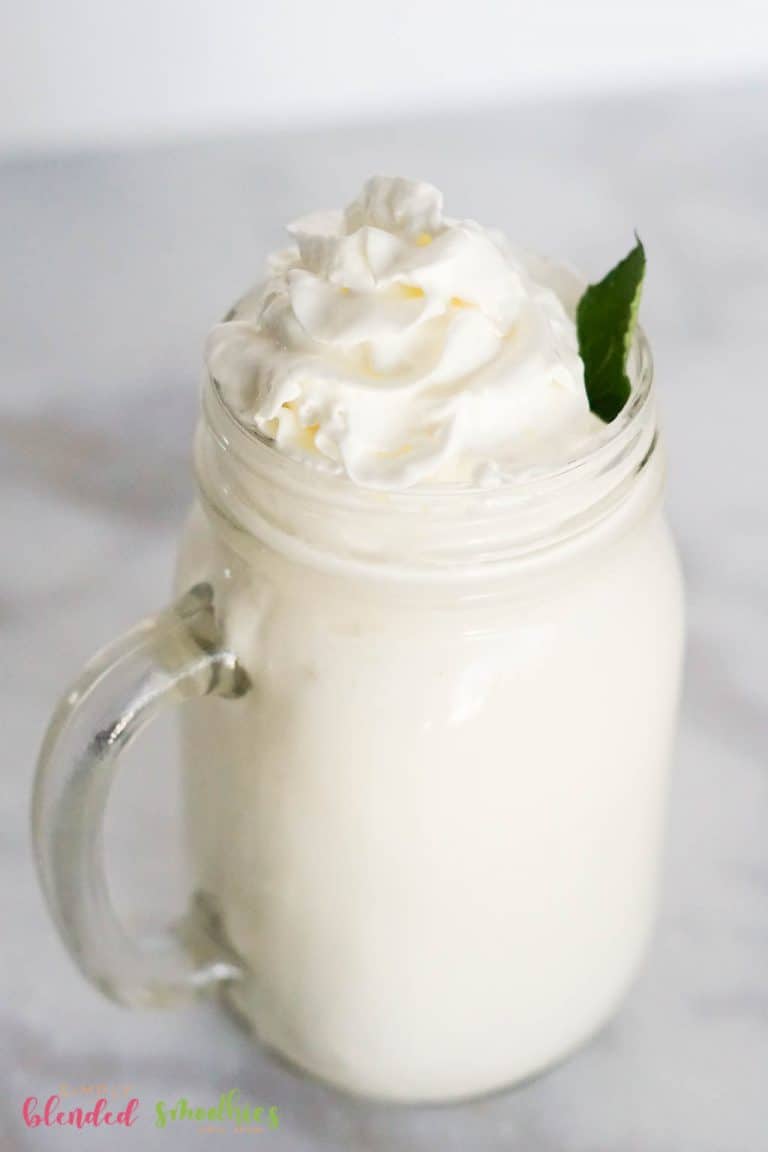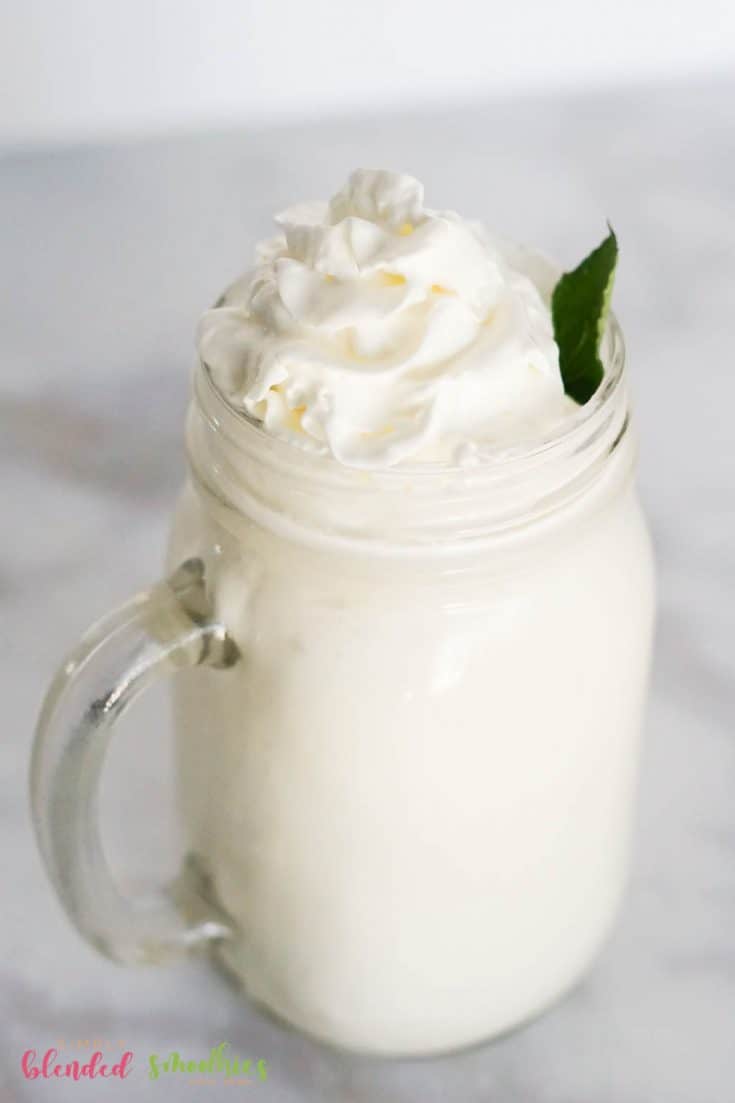 This easy-to-make Vanilla Frappe recipe is equally as delicious as coffee shop drinks but made with all-natural ingredients and much more affordable. 
Ingredients
2 cups Ice
1 cup Cream
¼ cup Sugar
½ teaspoon Vanilla Extract
Instructions
Place the ice, heavy cream, sugar, and vanilla extract into your blender.
Blend until smooth.
Top with whipped cream if desired.
Serve immediately.
Recommended Products
As an Amazon Associate and member of other affiliate programs, I earn from qualifying purchases.
Nutrition Information:
Yield:
1
Serving Size:
1
Amount Per Serving:
Calories:

1009
Total Fat:

86g
Saturated Fat:

55g
Trans Fat:

3g
Unsaturated Fat:

25g
Cholesterol:

269mg
Sodium:

70mg
Carbohydrates:

57g
Fiber:

0g
Sugar:

57g
Protein:

7g
Nutrition information isn't always accurate.

You might also enjoy these recipes: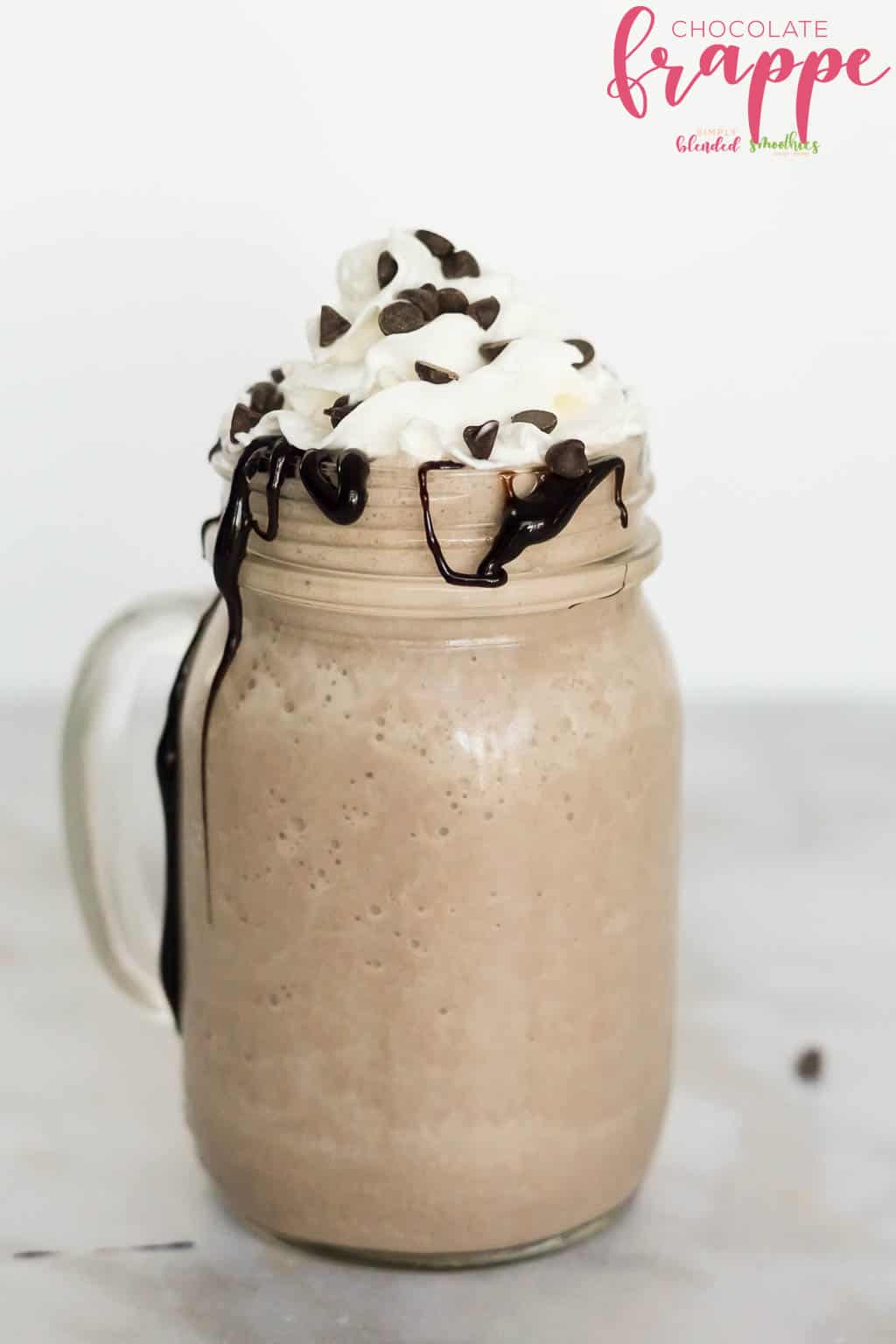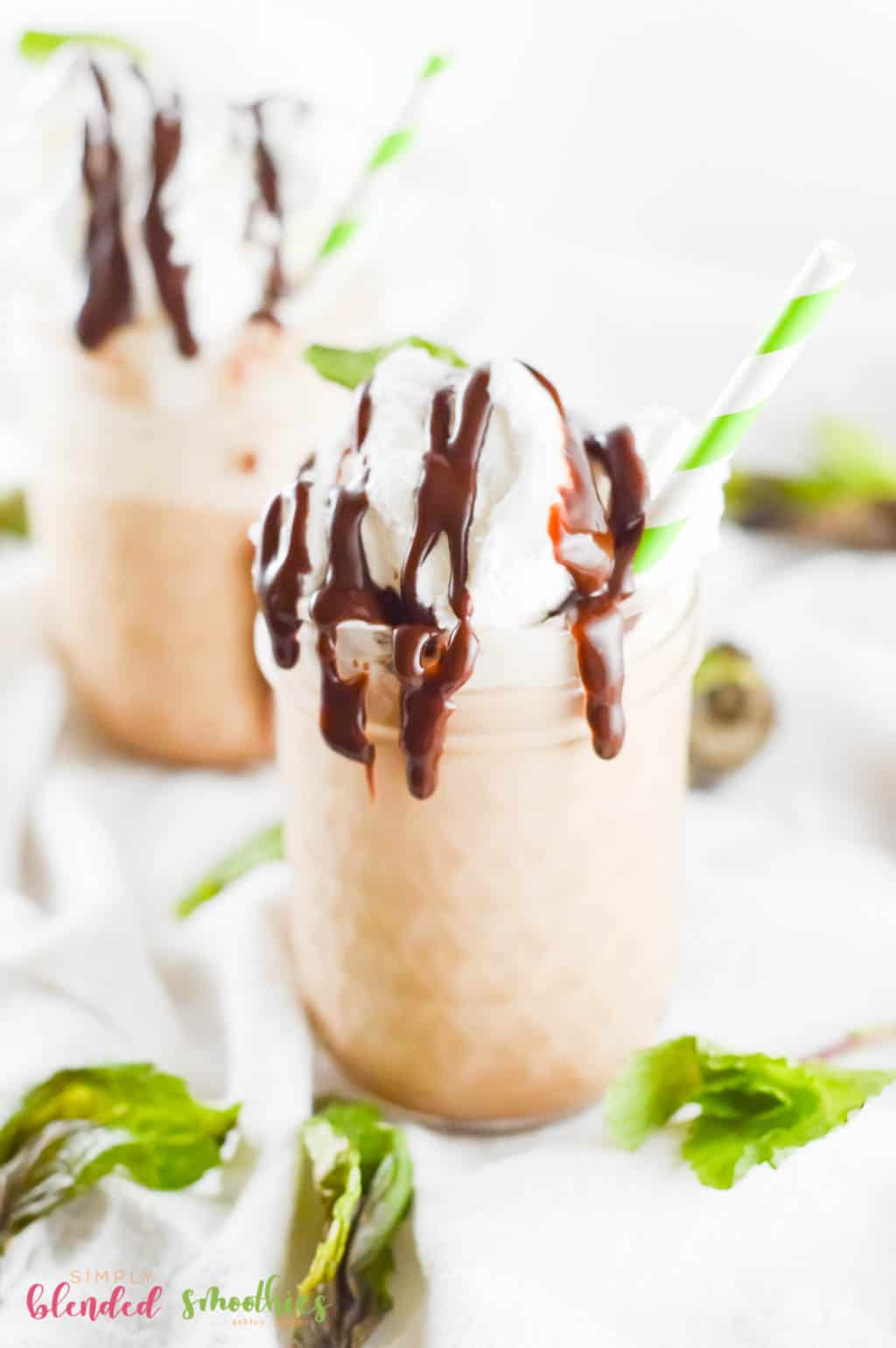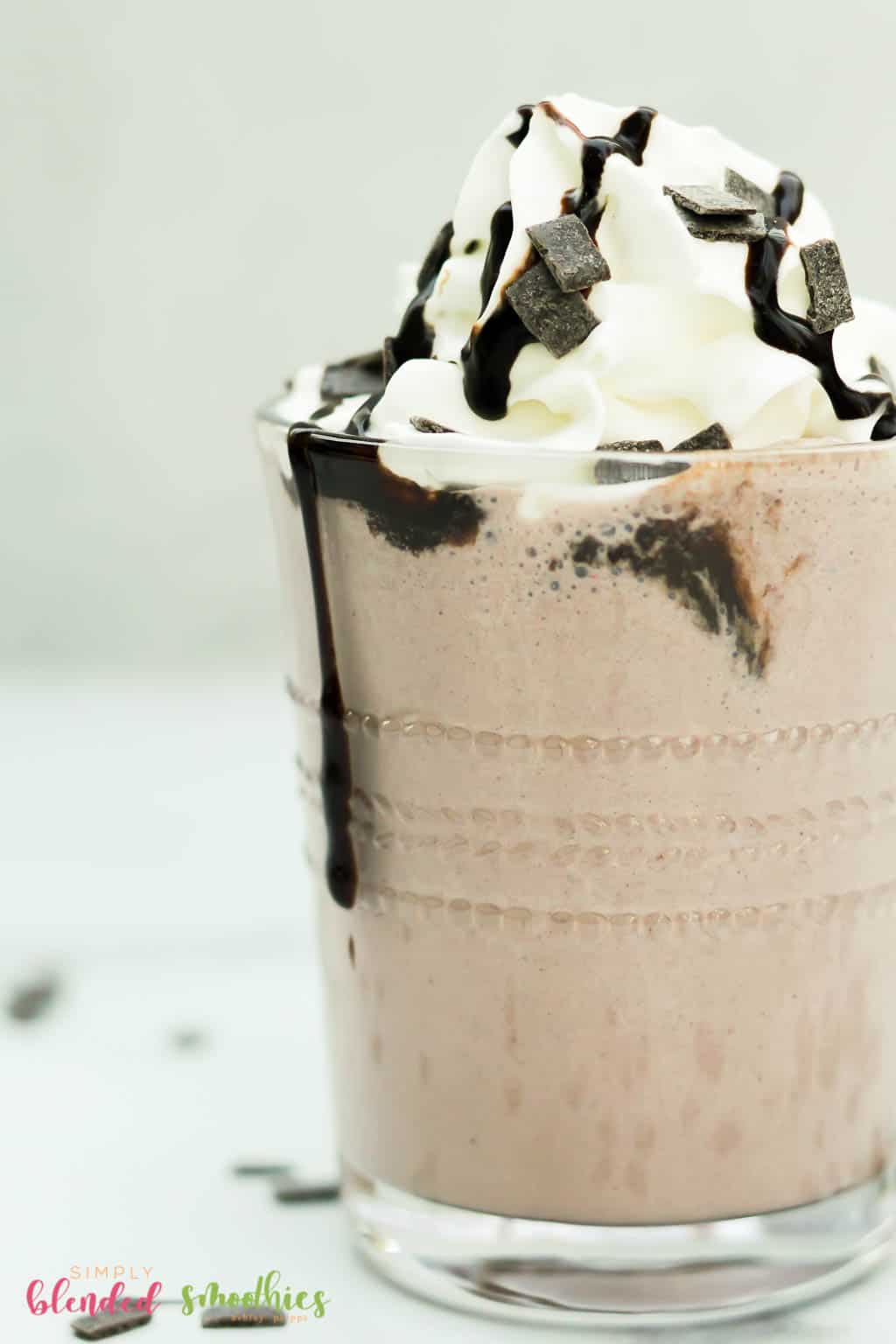 Easy Frozen Hot Chocolate Recipe