This Mocha Frappe is every coffee lover's dream and beyond. No more having to pay high prices and drive to a coffee place like Starbucks or McDonald's to get your delicious favorite. Treat yourself and make this homemade chocolate coffee smoothie without all the fuss.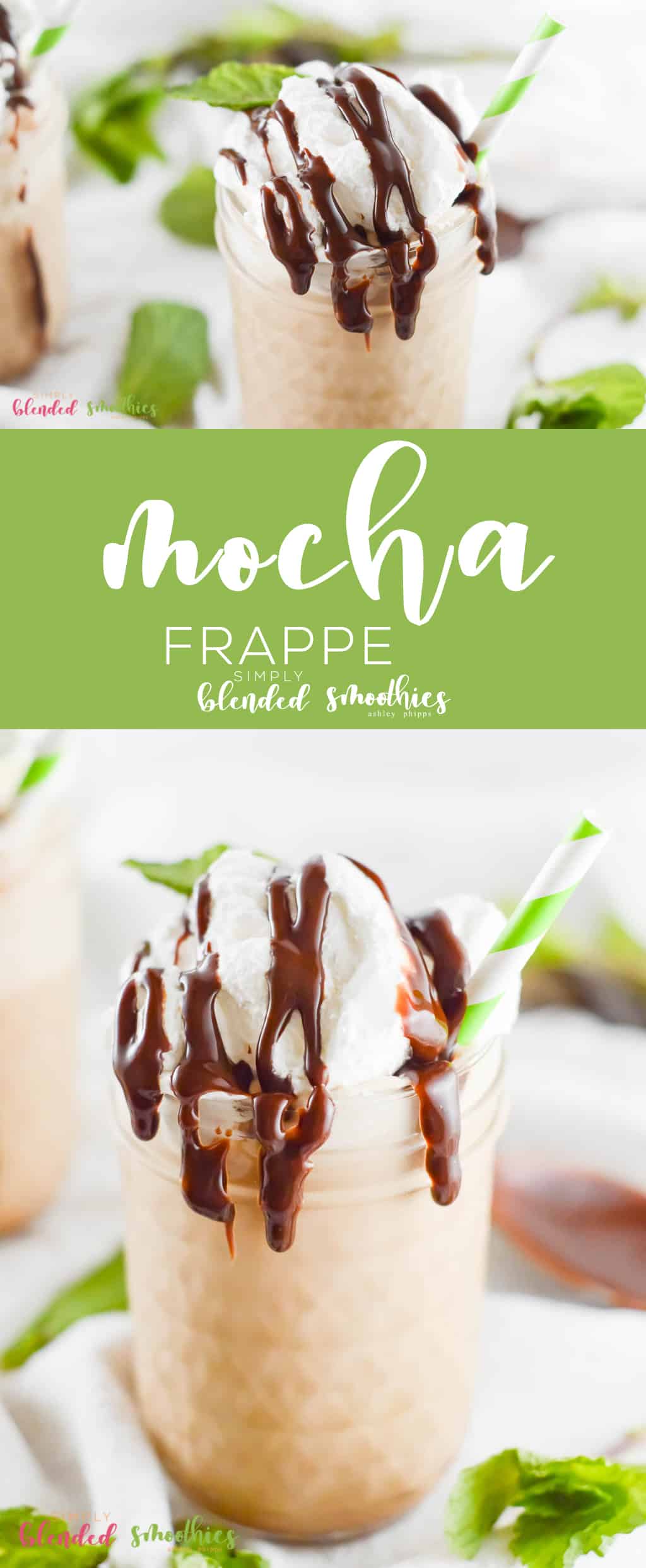 Affiliate links included for your convenience. By purchasing through these links, I receive a small commission but you never pay a penny more. Thank you for supporting my blog.
If you've been around here for a hot minute, or you know me personally, you know that I actually don't drink coffee so this recipe may come as a surprise to you.
I do however have an amazing Chocolate Frappe recipe and Vanilla Frappe recipe that I just can't get enough of! Be sure to click on the links to check them out.
But I am absolutely THRILLED to have Shannon Graham here today to guest post for me! She is sharing all the details and this recipe with you for this mocha frappe recipe. I hope you enjoy it! Take it away Shannon...
Mocha Frappe
If you've been trying to figure out how to make a mocha frappe Starbucks style, you've come to the right place. As someone who's surrounded by coffee lovers, it's hard not to fall in love with coffee myself. I have to say, I'm pretty sure my family enjoys it far more than I do, but you can't beat a delicious blended coffee recipe like this one. In other words, even if you're on the fence about coffee, this mocha frappe recipe will most likely push you right over that fence.
Ok, let me back up to say that even if you're not looking for Starbucks or Mcdonald's coffee recipes, you'll still love it. For example, if you want to learn how to make frozen coffee like Dunkin' Donuts, you've hit the jackpot. I've turned my coffee lovers into coffee-obsessed freaks with this recipe and I'm not sorry either. I revel in their attention, ha!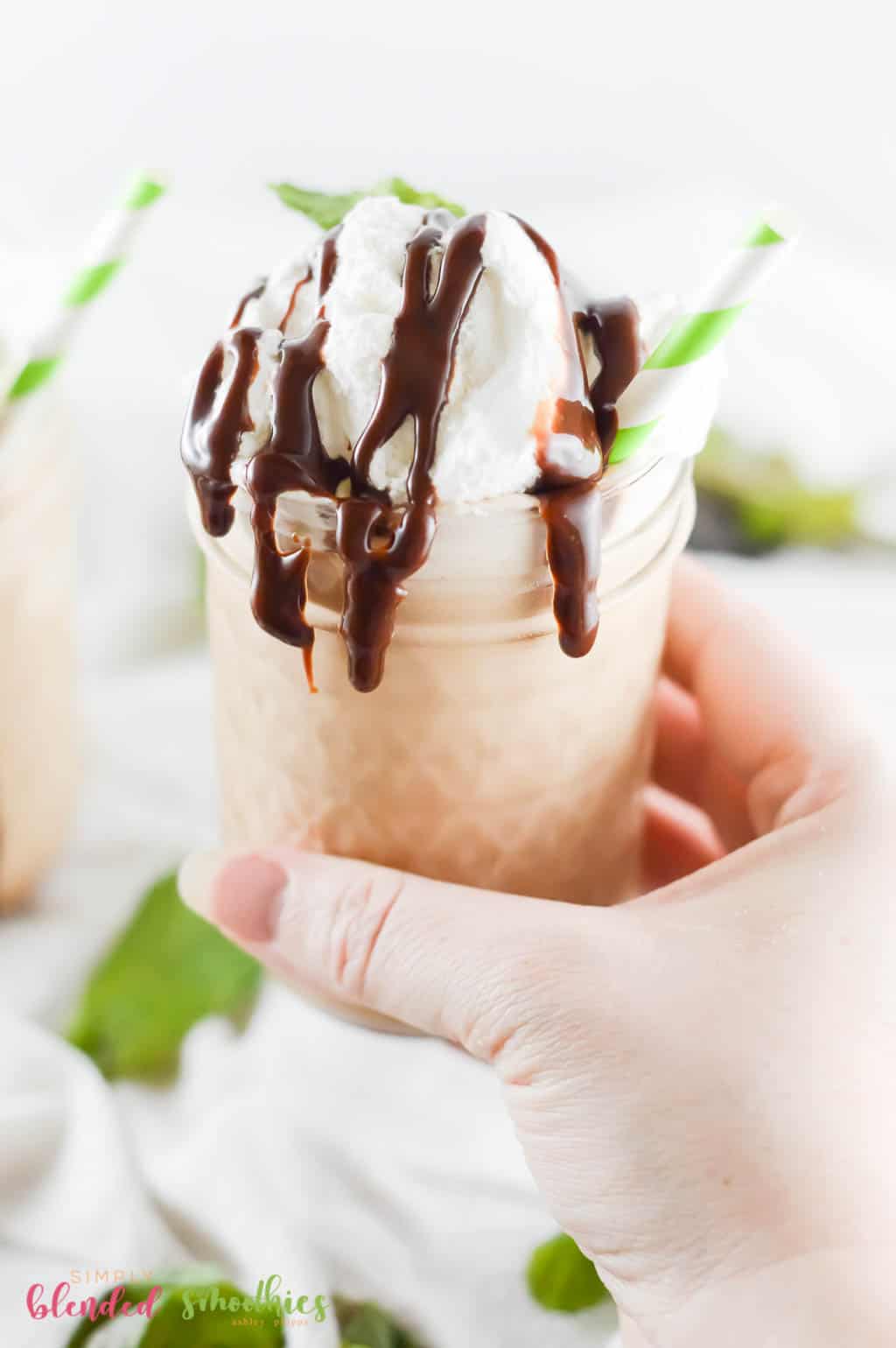 How to Make a Mocha Frappe
Blend the ingredients - Take all the ingredients and place them in a blender. Blend well or just until the ice becomes finely chopped like an icee.
Serve and enjoy - Pour the coffee mixture into a glass, garnish if desired, and enjoy!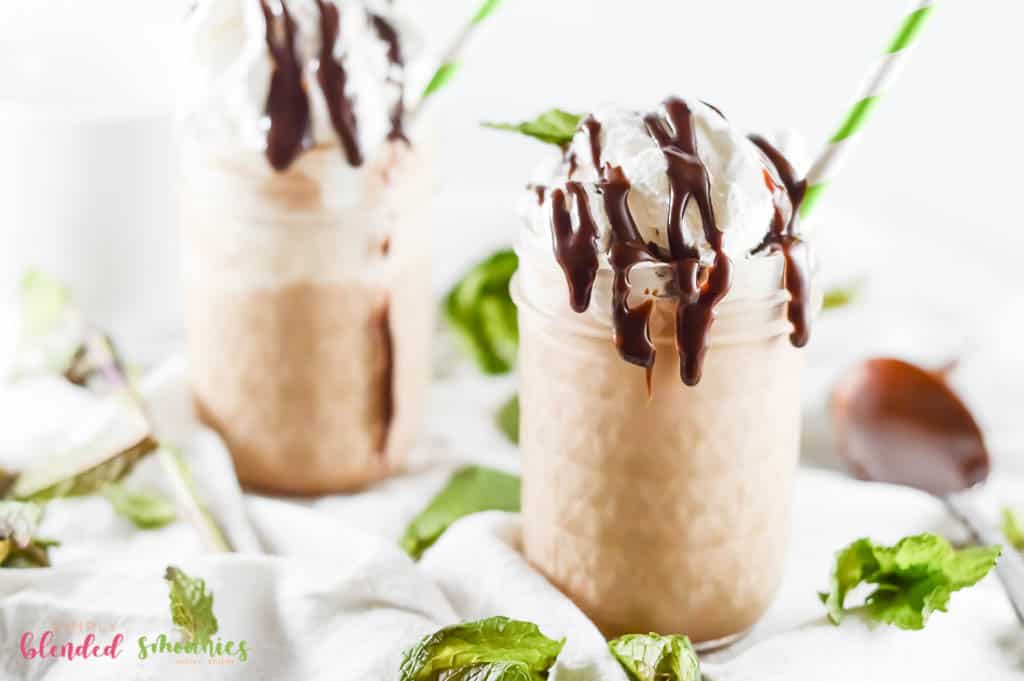 Helpful Tips & Variations
Topping Ideas - You can top your copycat Starbucks frappuccino with whipped cream, chocolate syrup, chocolate sprinkles, steamed milk, or however you prefer it. The sky's the limit - just garnish it to your heart's content.
Tips for how to add the chocolate - You'll definitely want to blend the main portion of chocolate syrup into the drink itself. However, if you want to garnish the drink with chocolate, you can drizzle some inside the glass before pouring the drink mixture inside. You can also drizzle it over the top, or even use chocolate shavings inside the drink or on top of it.
Serving tips - Using a cute glass is one of the best ways to impress with this coffee drink. As mentioned above, doing things like topping the drink with whipped cream or using a chocolate drizzle inside or on top of the cup is a great idea for serving. You could even rim the glass with chocolate syrup and dip it in chocolate shavings before serving. Adding a cute paper straw adds great character to this mocha frappe as well.
How to add the coffee - Whatever coffee you end up going with is up to you. I used good ol' Folgers Black Silk coffee - I just whipped up a normal pot of coffee and stuck it in the fridge for later use. Whatever coffee you choose, be sure it's cold. You can use cold brew coffee, instant coffee, coffee ice cubes, etc. The coffee just needs to be cold. Some people like to do a mixture of normal ice cubes and warm coffee as well.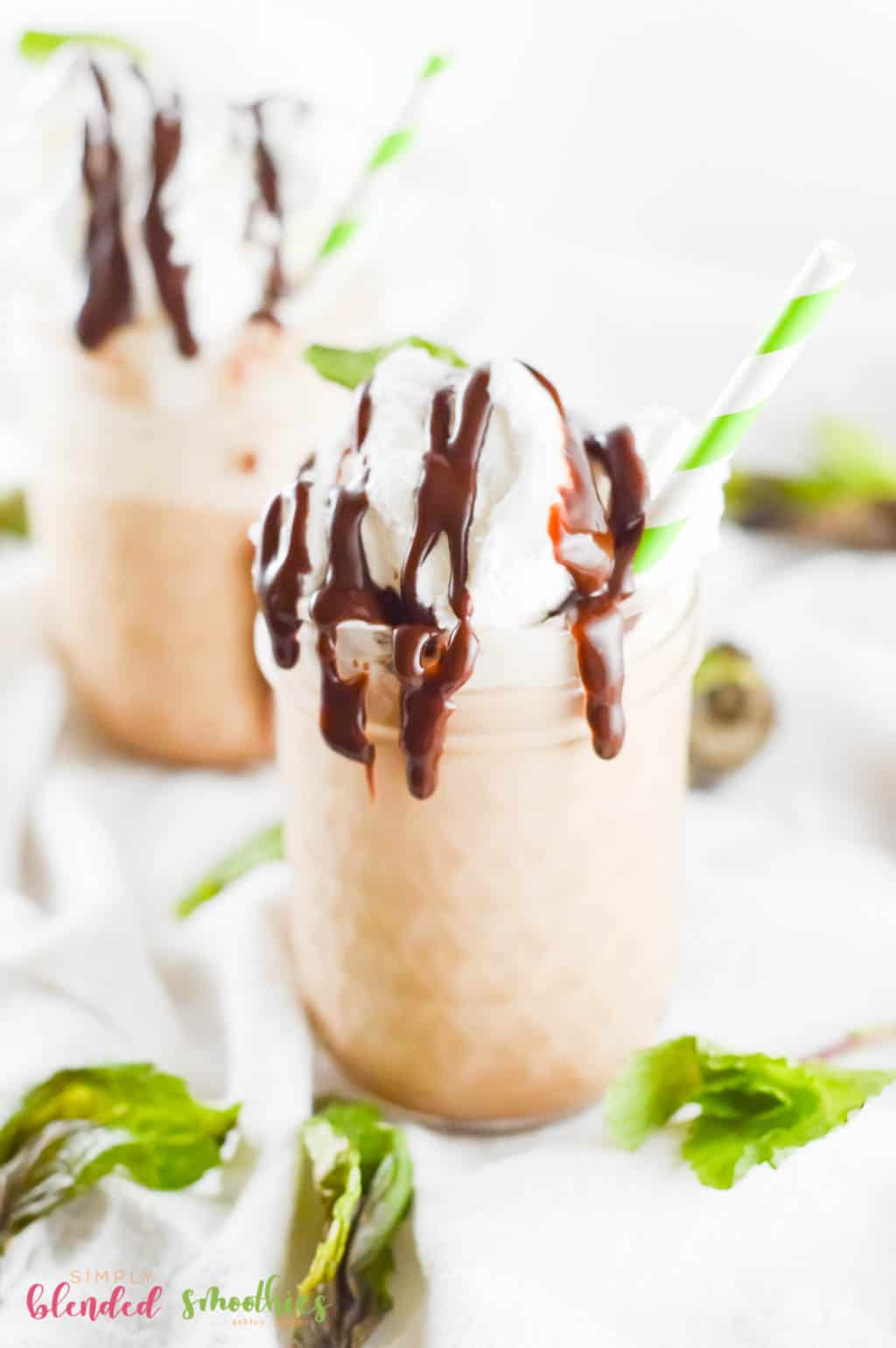 Common Questions About How to Make a Mocha Frappe
What is a Mocha Frappe Made of? What is in a Frappe?
Each mocha frappe recipe is going to be slightly different. However, you will always find the basic ingredients of coffee, milk/half n half, chocolate, and a sweetener in your general recipe.
Is Mocha Frappe a Coffee?
Well, the word "frappe" in general just means to mix ingredients together. So, basically the term means "mixed coffee." So, yes, a mocha frappe is a type of coffee drink. It's not coffee alone, but coffee makes up a large majority of the drink.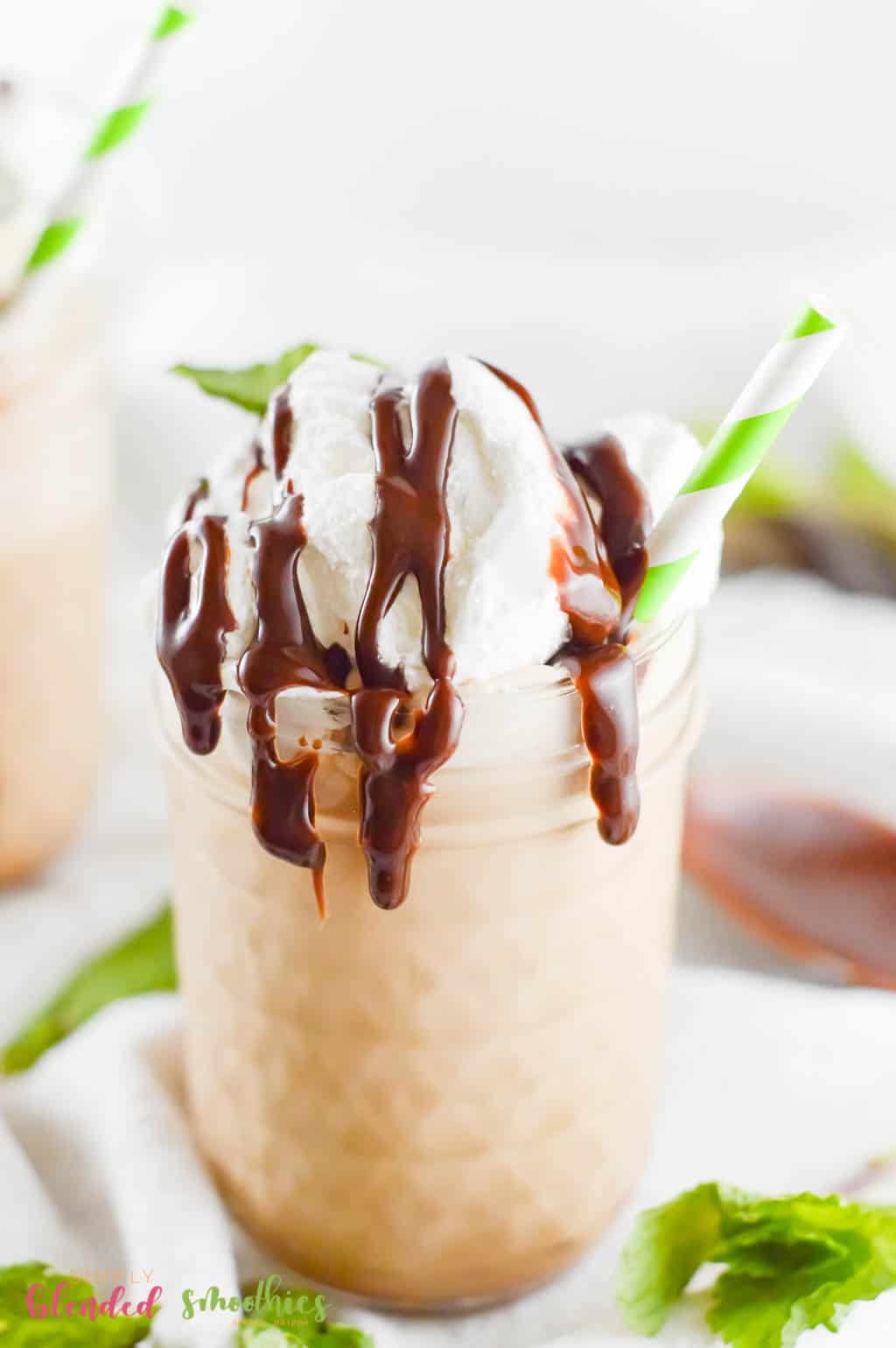 What is the Difference Between a Frappe and a Milkshake?
Milkshakes, at least in the US, are made by blending ice cream and milk together until it's a thinner, foamy drink. However, as mentioned, a mocha frappe is coffee, milk, ice, chocolate, and a sweetener, blended until it's a slightly icee-like consistency. So, while the frappe is also the name for a milkshake in other countries, in the US, a frappe is a cold, chocolate coffee drink while a milkshake is an ice cream treat.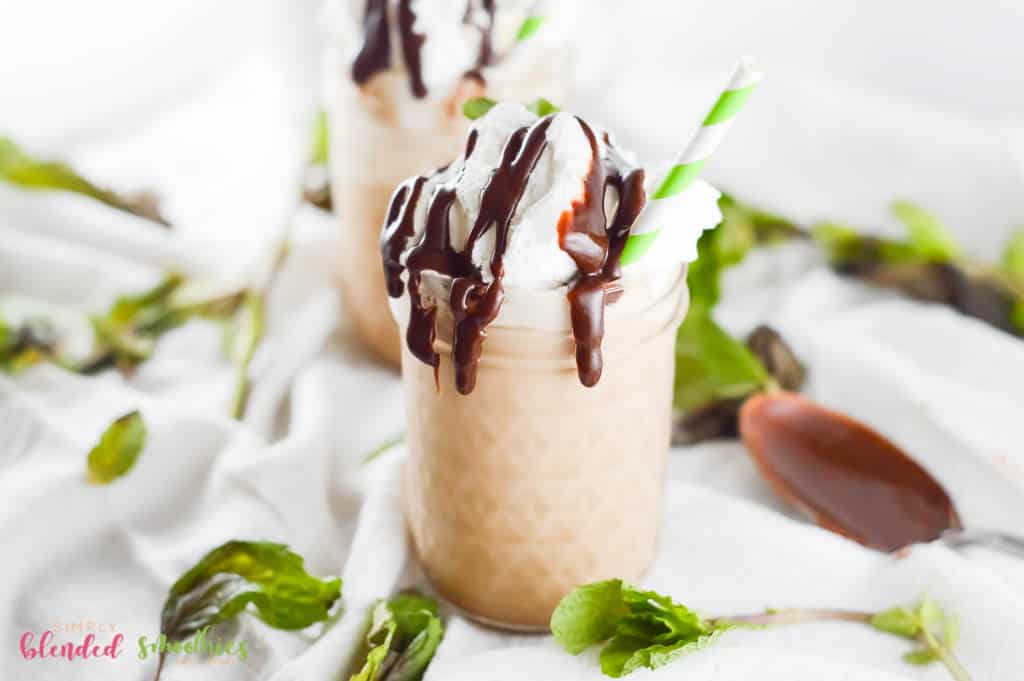 Frappe vs Frappuccino
A frappe is a general term used in the US to refer to a blended coffee drink. However, the frappuccino is a brand name for a cold coffee line found at Starbucks. This name is copyrighted and protected by the company. However, a frappuccino is basically a Starbucks version of a frappe, with a few variations to choose from.

What blender is best for smoothies and milkshakes?
There are many blenders you can use for making smoothies, milkshakes and frozen drinks, but I personally own the Vitamix 780 and think it is simply the best. I get smooth, consistent results every single time which is exactly what I want for all my drinks! You can buy your own Vitamix 780 HERE. It is my favorite and I know you will love it too!
Ready for this yummy recipe? Ok, here we go...
Mocha Frappe Recipe
Prep Time: 5 Minutes
Cook Time: 0 Minutes
Yields: About 24 ounces
Serves: 1-2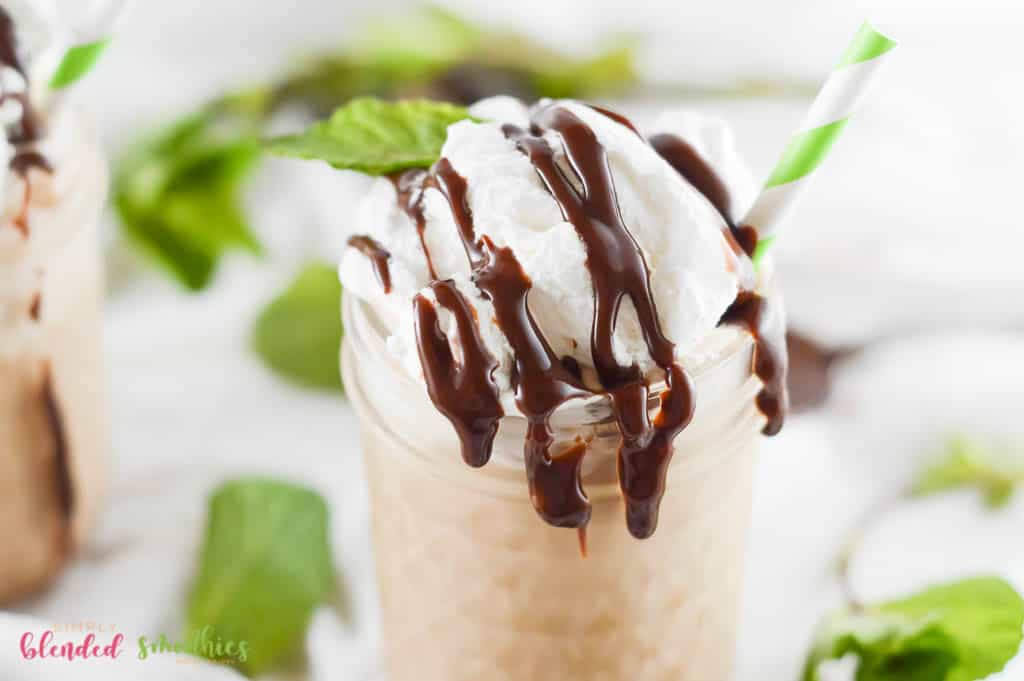 Ingredients:
16 Ounces Brewed Black Coffee
1 Cup Half n Half
1 Cup Ice
2 Tablespoons Granulated Sugar
2 Tablespoons Chocolate Syrup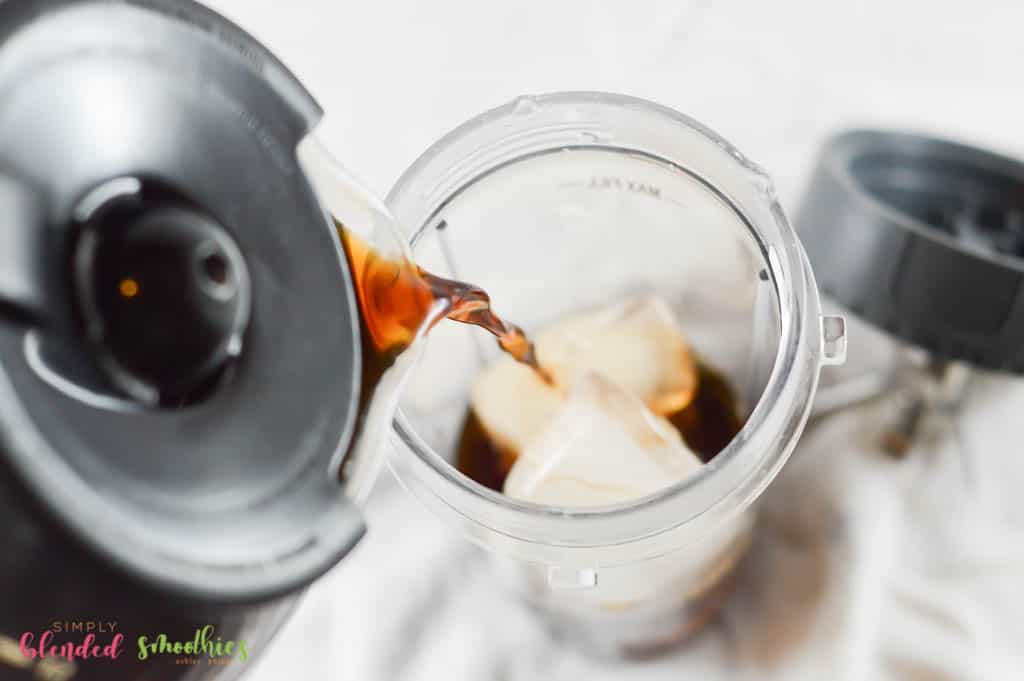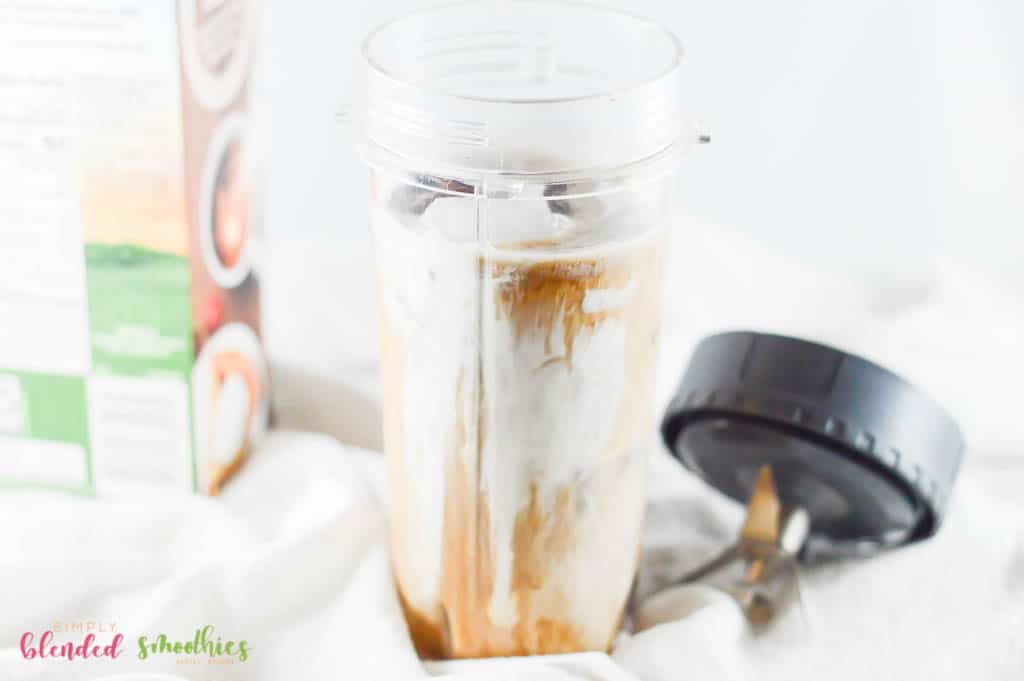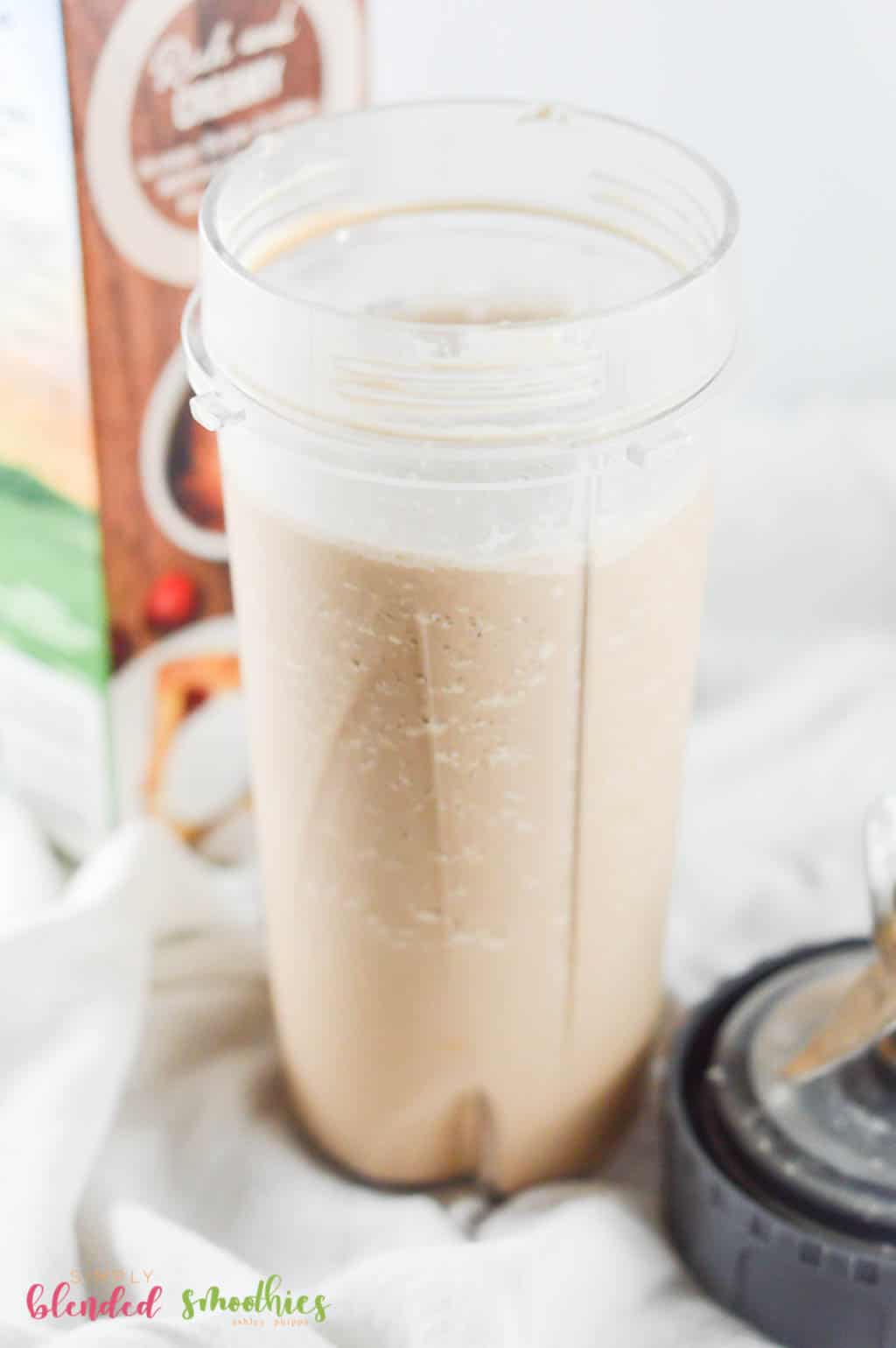 Directions:
Place all the ingredients in a blender and mix until just combined and the ice is finely chopped.
Garnish with whipped cream and chocolate syrup if desired and serve immediately.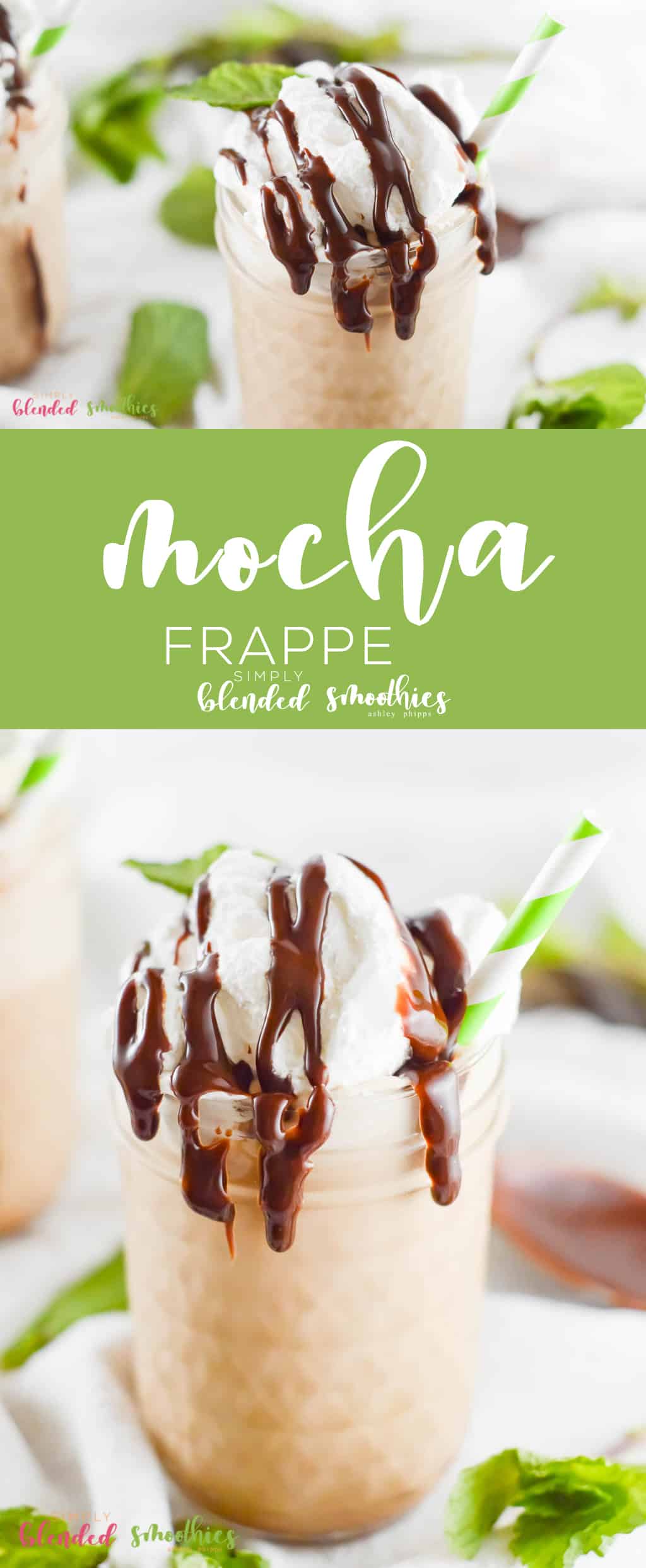 I'm really glad your quest for learning how to make a coffee frappe has brought you to this post. I seriously hope you found what you were looking for and enjoyed it immensely! Let me know about your experience making this Mocha Frappe recipe in the comments below or even on social media!
Thank you so much for sharing this recipe with us today Shannon!
Similar Drink Recipes You Might Enjoy: