My kids absolutely love strawberry smoothies, and I love getting them to eat their greens, so this Strawberry Spinach Smoothie is the perfect solution! It looks like a strawberry smoothie and tastes like a strawberry smoothie, but it has the added nutrients of dark leafy greens hidden in there. My Strawberry Smoothie is absolutely delicious too, but if you are looking to add a bit more nutrients to your day, this Strawberry Spinach Smoothie is just the perfect fit.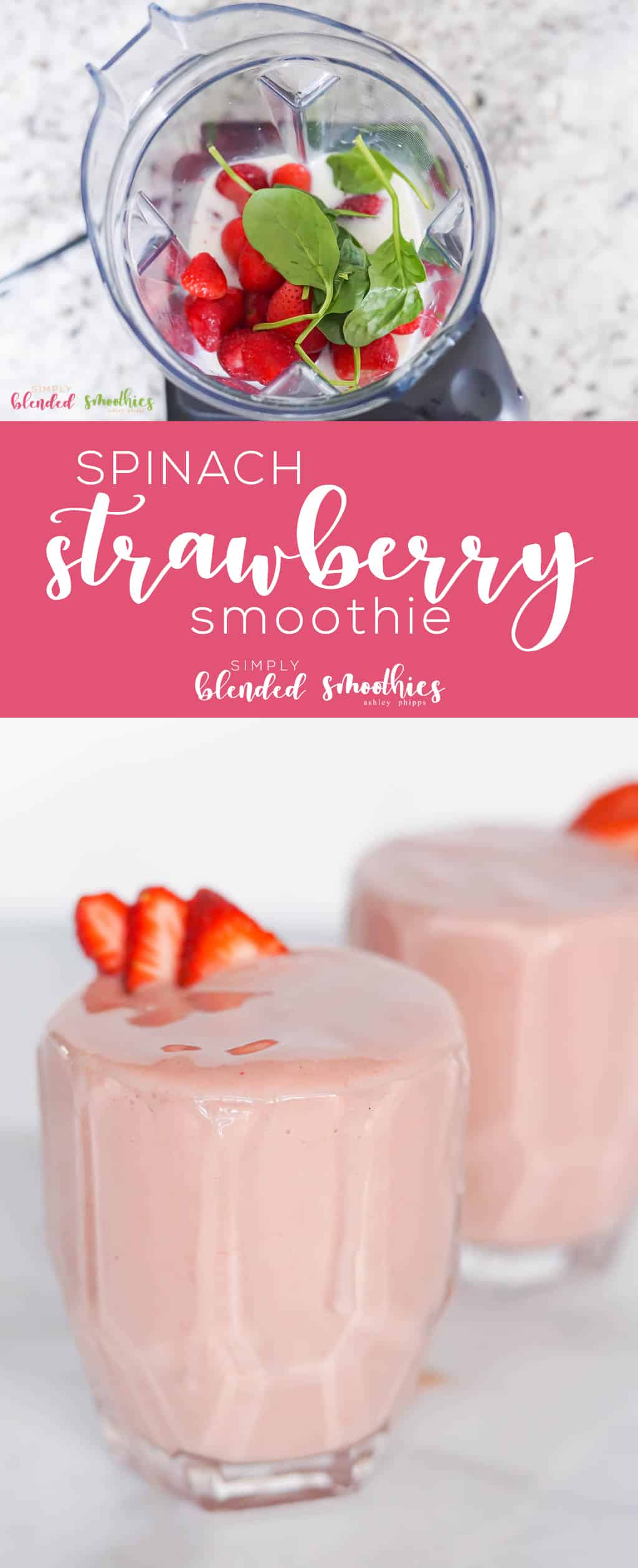 Affiliate links included for your convenience. By purchasing through these links, I receive a small commission but you never pay a penny more. Thank you for supporting my blog.
Strawberry Spinach Smoothie
This strawberry spinach smoothie tastes just like a strawberry smoothie but you get all the benefits of fruit, dark leafy greens and dairy. Plus it tastes so delicious!
With a few simple ingredients, most of which you can keep on hand, you can create a delicious smoothie in only a few minutes. And your whole family will love it.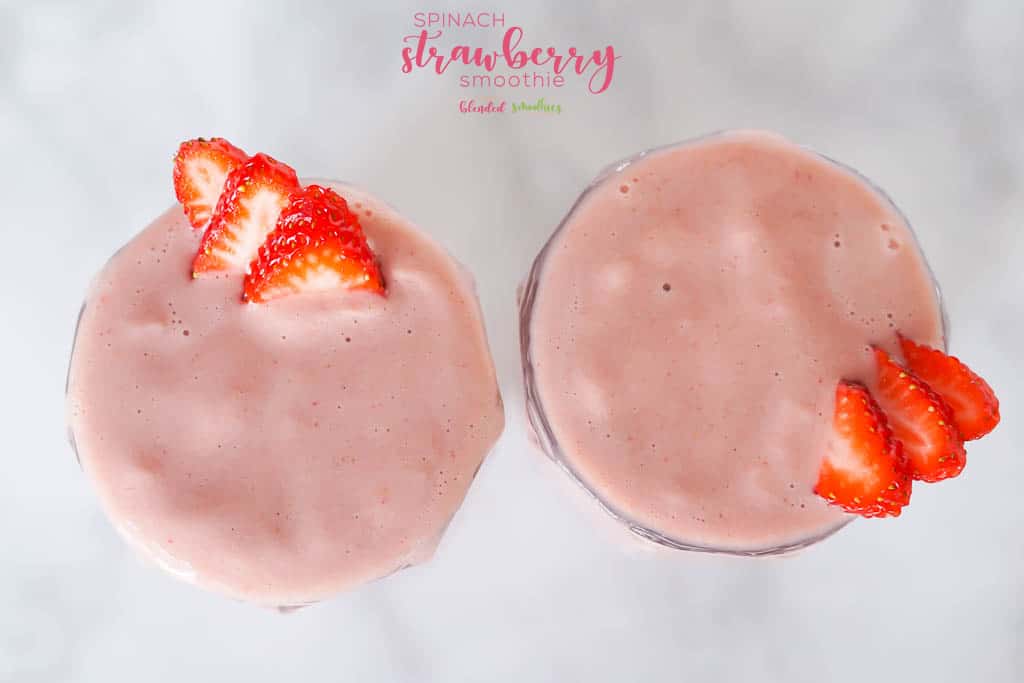 Is spinach good in smoothies?
Yes, spinach is amazing in smoothies. Spinach doesn't have a strong flavor so it can be put in almost any smoothie and you won't even taste it.
Plus, spinach contains high levels of iron, vitamin C and antioxidants. Spinach is a powerhouse for nutrients and is so so good for you.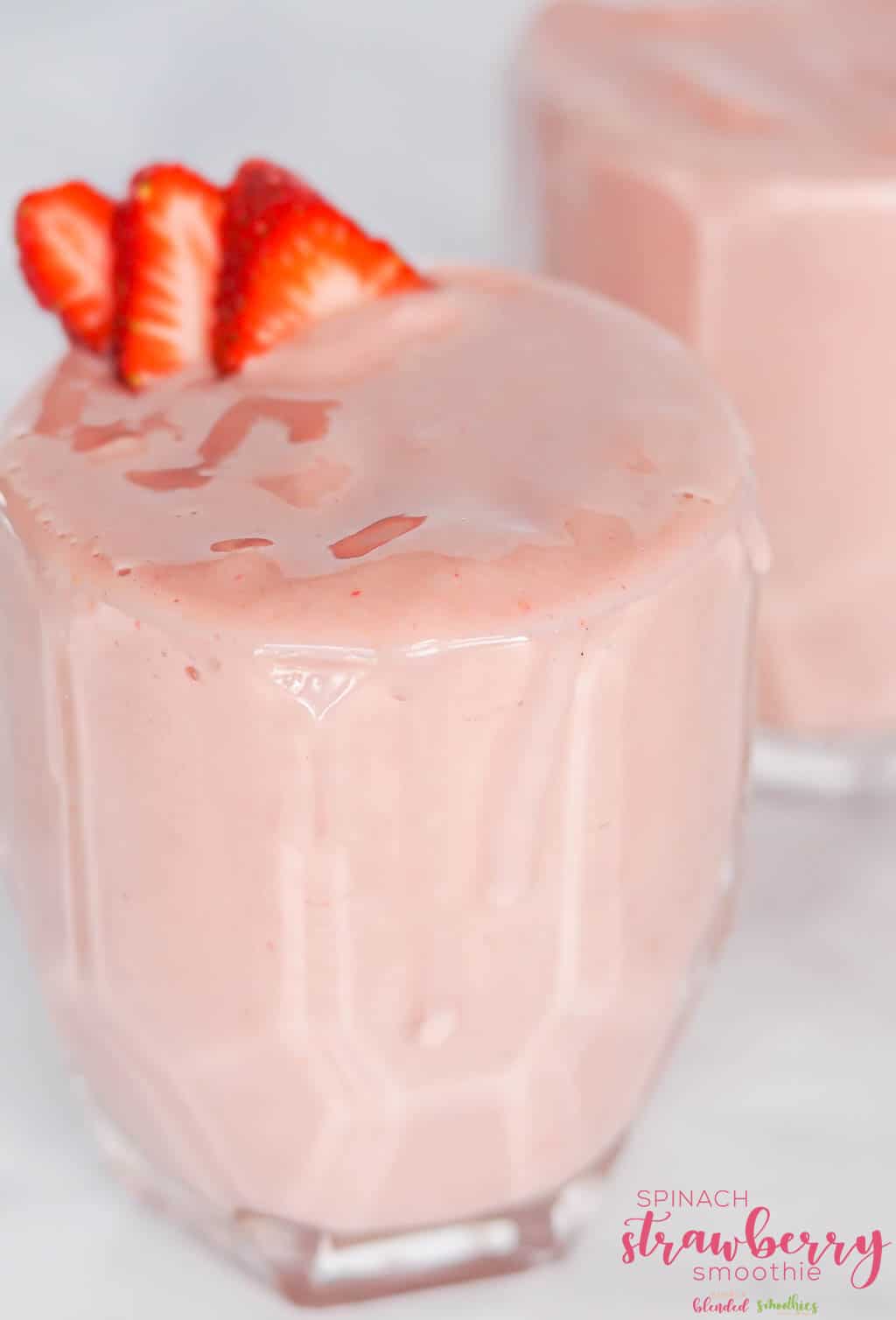 Can you taste spinach in a fruit smoothie?
Spinach is very mild in flavor and adding a handful to your fruit smoothie won't result in a change of taste. Other leafy greens like kale are a bit stronger and easier to taste in a smoothie. This is why spinach is the perfect green to add to a fruit smoothie because it adds so many nutrients without changing the flavor.

How do you blend spinach in a smoothie?
If you have a great blender like I do, you can simply add your fruits, spinach, liquid and ice if needed into your blender at the same time and it will blend it all up without any chunks. But if your blender isn't very high powered, you can begin by adding your spinach and liquid to your blender first until those are blended well together. After the spinach and liquid are combined into a smooth consistency, add your additional ingredients and blend until smooth.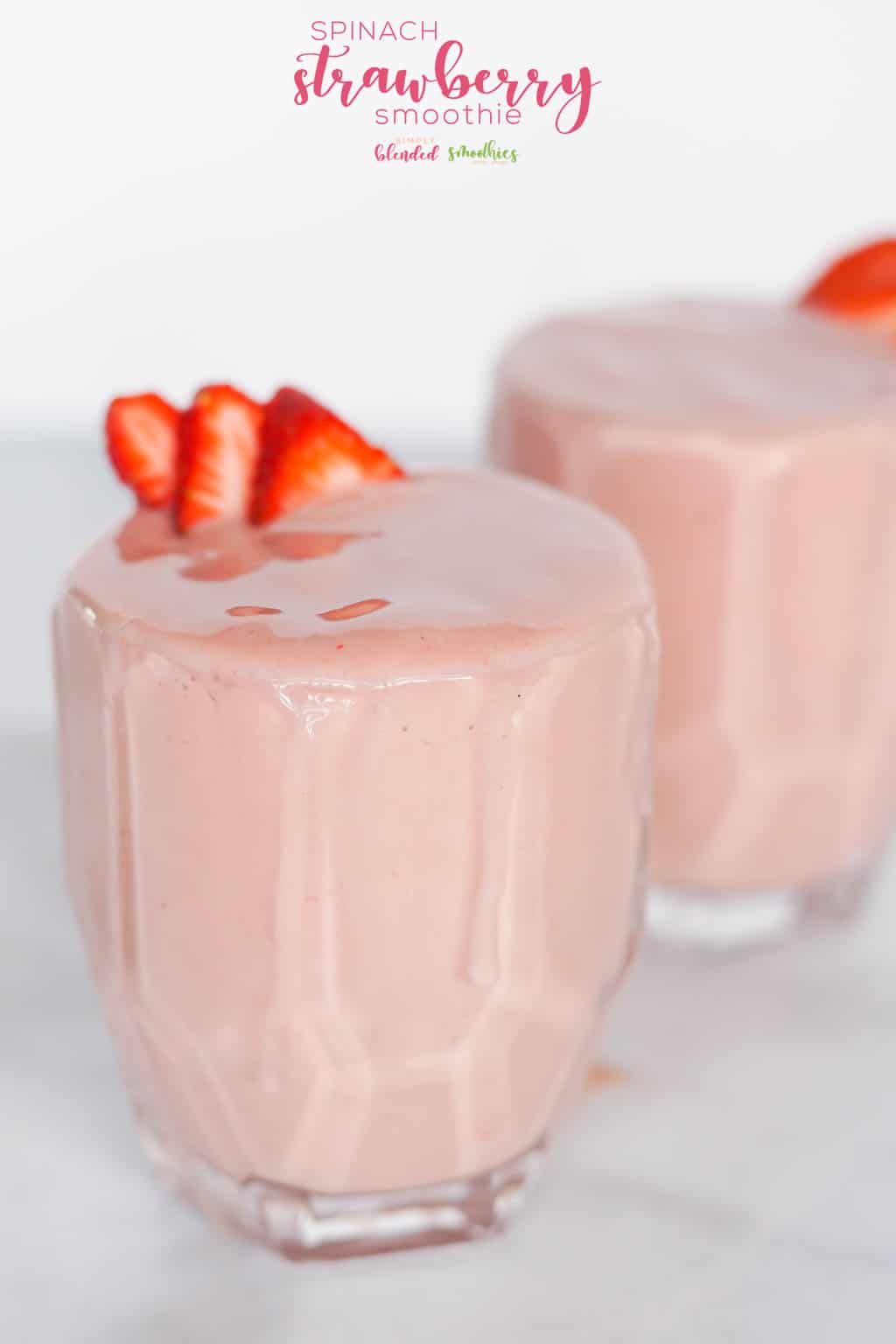 What blender is best for smoothies?
There are many blenders you can use for making smoothies, but I personally own the Vitamix 780 and think it is simply the best. I get smooth, consistent results every single time which is exactly what I want for all my smoothies! You can buy your own Vitamix 780 HERE.
Alright, are you ready to get going? This smoothie will blend together in just a few minutes and I love that I almost always have these ingredients on hand to make it.
This strawberry spinach smoothie makes the perfect after-school snack or a delicious quick breakfast. Yummy!
Strawberry Spinach Smoothie Recipe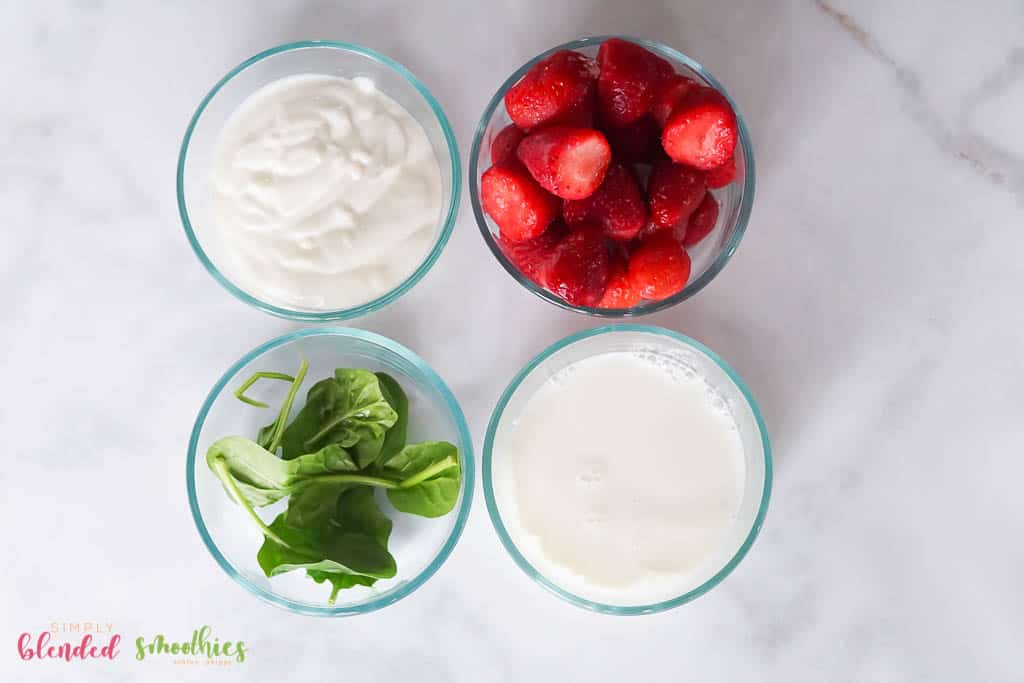 Ingredients:
2 cups frozen Strawberries
¼ cup fresh Spinach
1 container Vanilla Yogurt
½ cup Milk
1 cup Ice (as needed)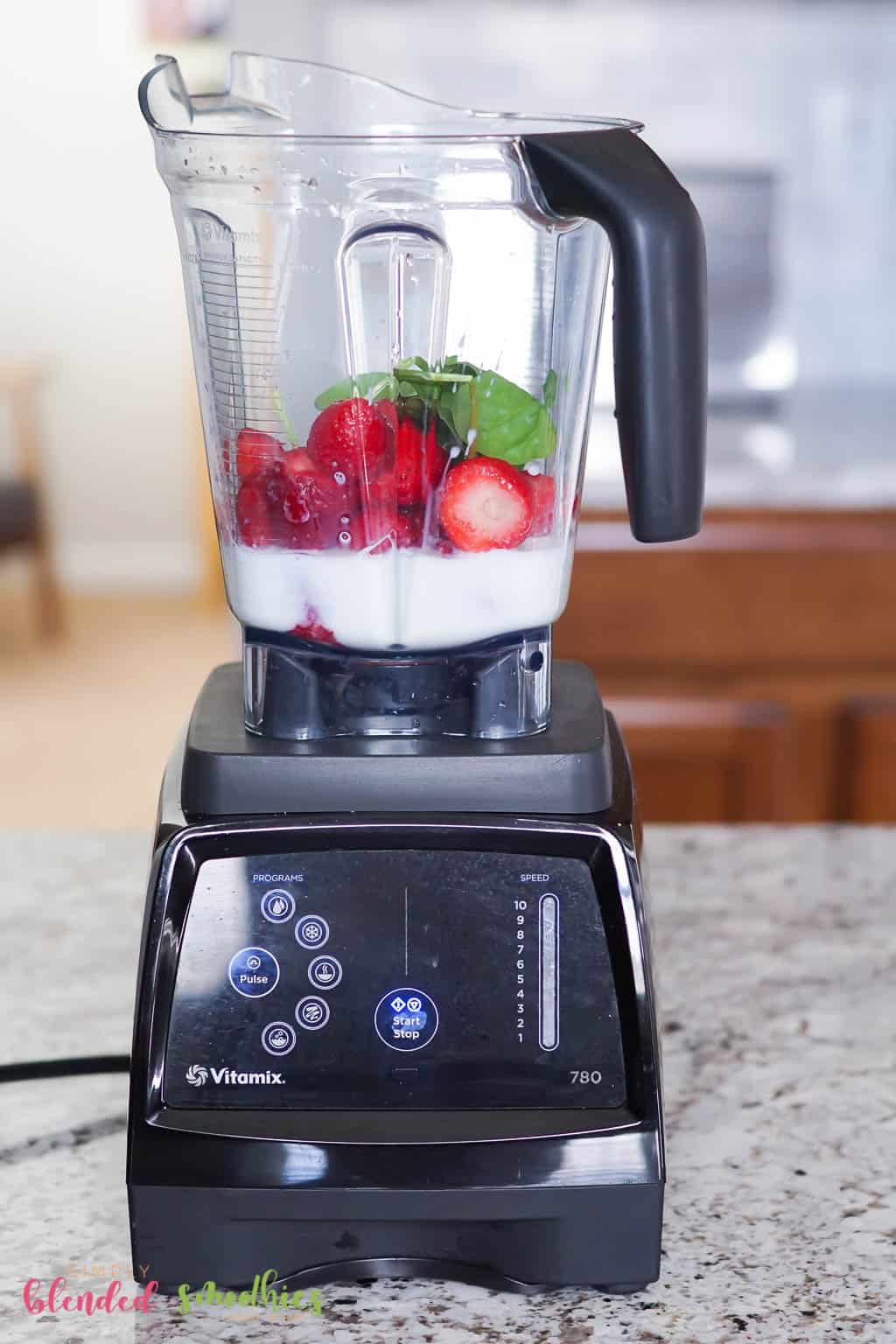 Directions:
Place all ingredients into your blender.
Blend on high until thoroughly combined and smooth. Do not over mix though as it can make the mixture runny.
Pour into a glass and enjoy!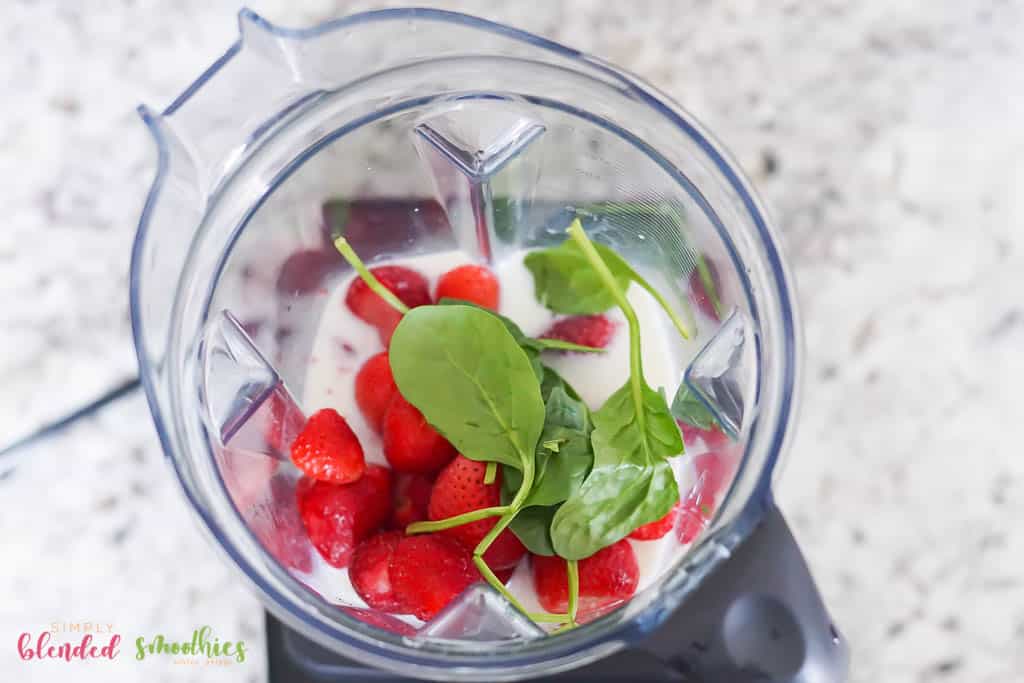 Snag the printable recipe below…
If you like this Strawberry Spinach Smoothie recipe, you might like these recipes too: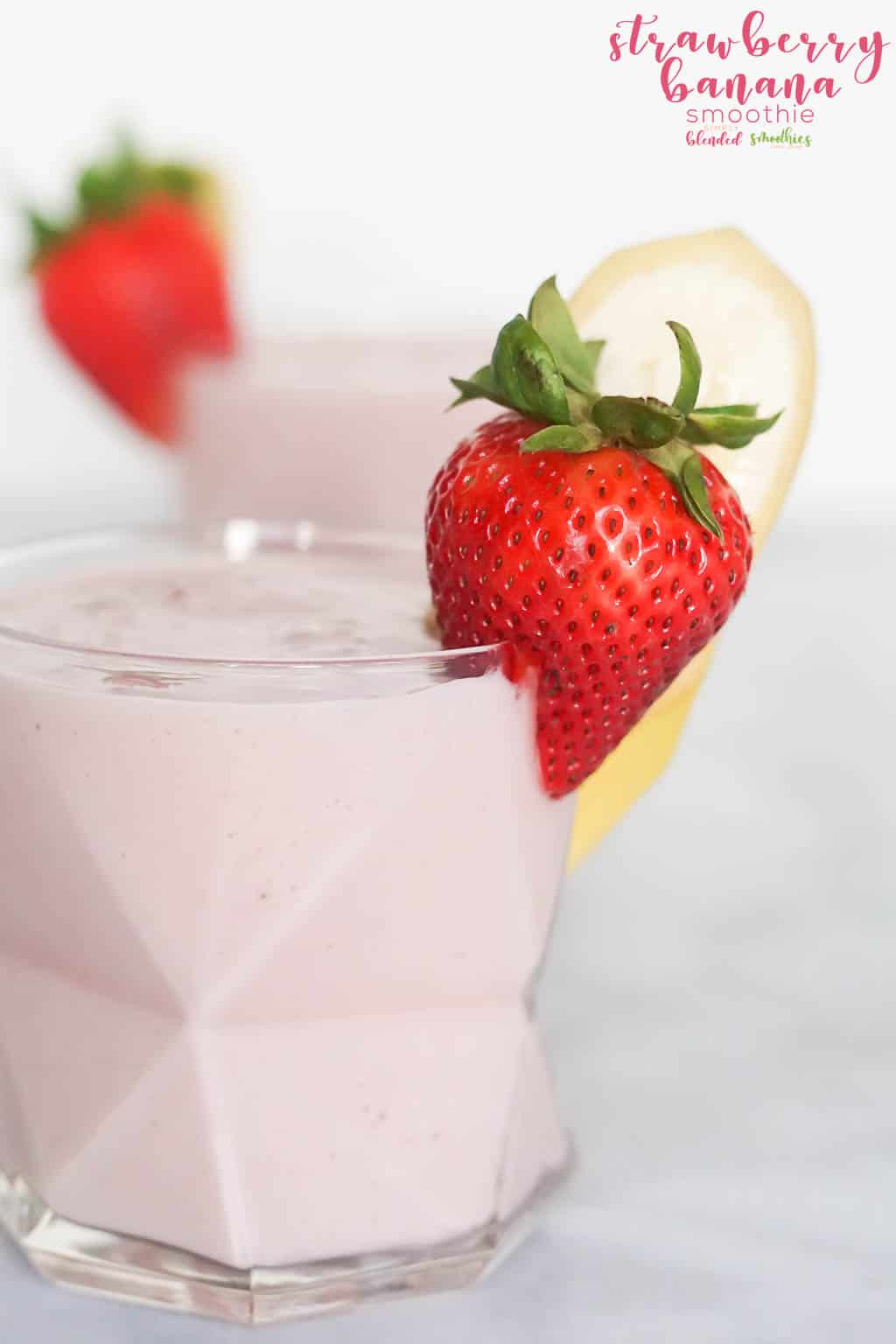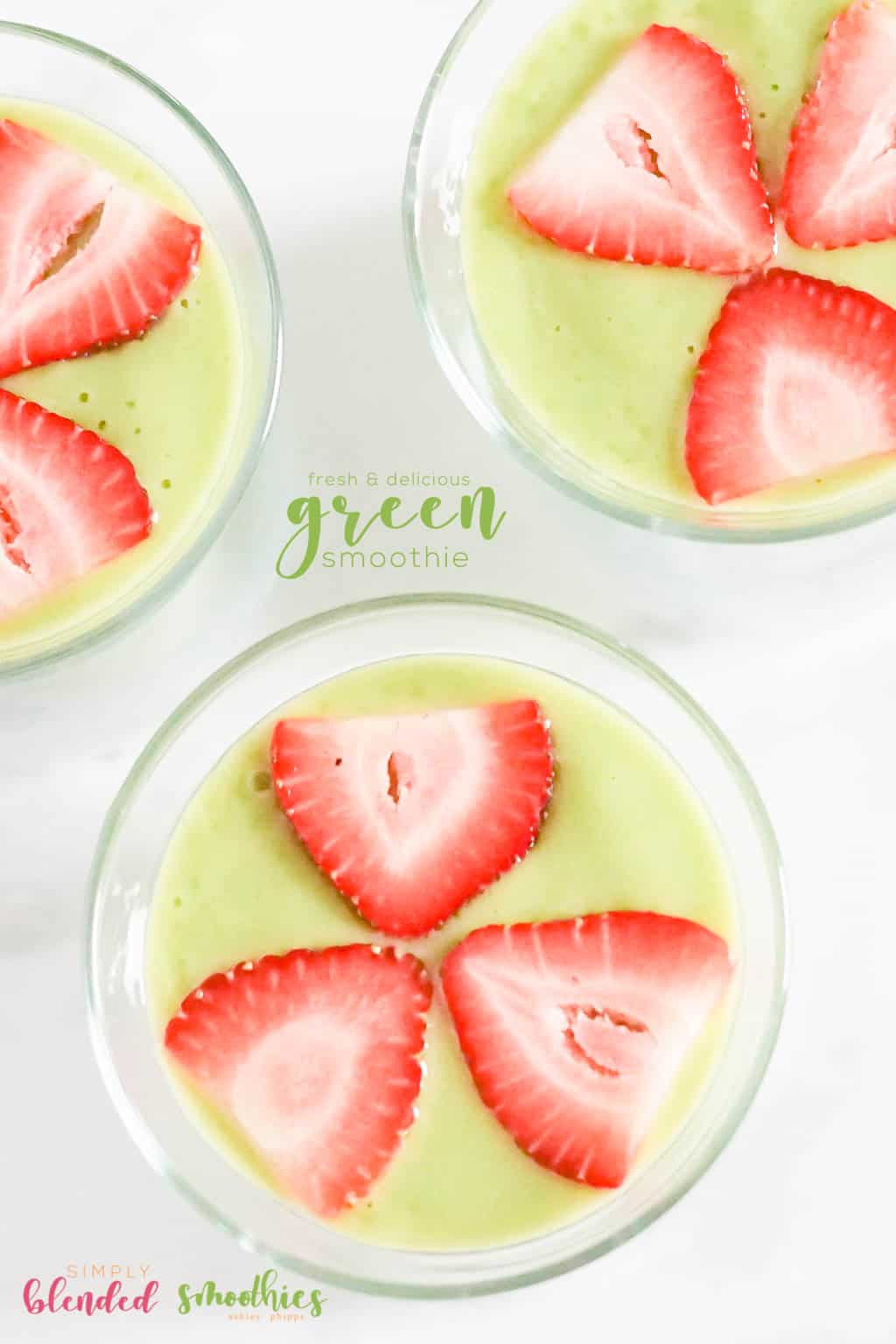 Simple and Delicious Green Smoothie Recipe