Delicious green smoothie recipes! Most people either love or hate green smoothies (but everyone loves this antioxidant berry smoothie recipe here) . And in all honesty, if you hate them, it's probably because you haven't had a GOOD green smoothie. Some green smoothies take a little time to acquire a taste for. The green smoothies that are full of kale, cucumbers and green peppers aren't everyone's favorite. But a smoothie that happens to be green, but tastes like a tropical treat!? Those are the best kind of green smoothies ever! So today I am excited to share a simple and delicious green smoothie recipe with you that is a kid-approved green smoothie recipe. Oh, and it's also a toddler approved green smoothie recipe. And a husband approved green smoothie recipe. So really...this green smoothie recipe ROCKS! And if you've ever been afraid of a green smoothie, you no longer need to be! Just use my fool-proof green smoothie recipe and you will have a winner every single time. Oh, and the best thing about a green smoothie is that you are packing a huge nutritional punch into a delicious drink for the whole family!!

Affiliate links included for your convenience. By purchasing through these links, I receive a small commission but you never pay a penny more. Thank you for supporting my blog.
This Simple and Delicious Green Smoothie Recipe comes together really quickly and you can use fresh or frozen fruits and vegetables. Fresh fruits and veggies always have the best flavor and texture in my opinion, but you will want to add ice to the smoothie in order to make it cold.
If you use frozen fruits and vegetables, your color may be slightly different and the flavor may not be quite as strong, but frozen is so convenient to keep on hand! And you can always add additional fruits or vegetables to get the best taste possible.
Either fresh or frozen fruits and vegetables work for smoothies, the decision on which you use really comes down to availability and your personal preference.

What blender is best for smoothies and milkshakes?
There are many blenders you can use for making smoothies, milkshakes and frozen drinks, but I personally own the Vitamix 780 and think it is simply the best. I get smooth, consistent results every single time which is exactly what I want for all my drinks! You can buy your own Vitamix 780 HERE. It is my favorite and I know you will love it too!
Simple and Delicious Green Smoothie Recipe
makes 3-4 servings
Ingredients:
1 cup Mango
1 cup Pineapple
1 Banana
1 cup Spinach
1 ½ cup Milk (or almond milk or coconut milk or milk-type product of your choice)
Strawberries (optional)
Ice if needed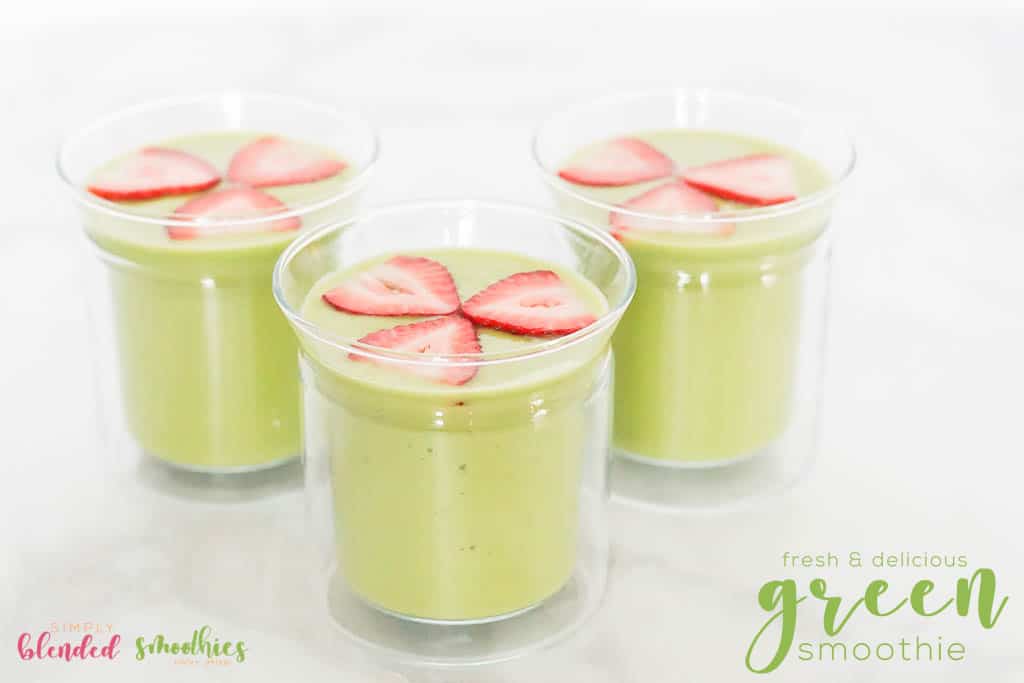 Directions:
Place mango, pineapple, banana, spinach and milk (plus about 1 cup of ice if needed) into a blender.
Blend until thoroughly combined
Top with sliced strawberries if desired.
Because mango is in-season for such a short period of time, I typically use at least frozen mango in this recipe. But fresh pineapple, when available, gives this smoothie such amazing flavors that just don't compare to frozen! But frozen is great in a pinch.
Both the milk product, banana, and mango contribute to this smoothie having a smooth and rich texture to this smoothie. If you want to sub the milk product for orange juice you can, but your smoothie might lack some creaminess.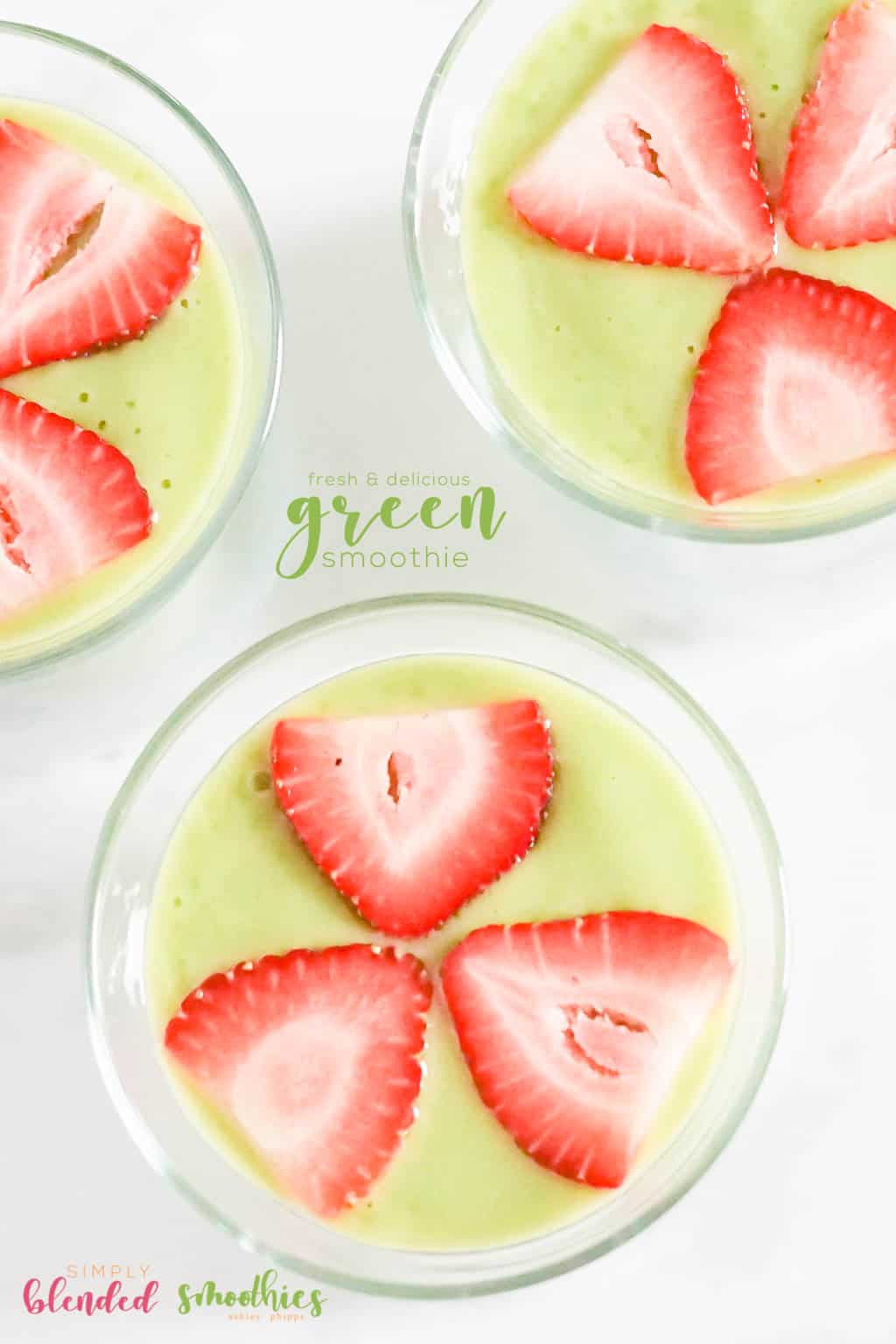 You might also enjoy: