Oreos are one of my favorite cookies (#guiltypleasure) and this Oreo Milkshake is equally as creamy and delicious as those yummy cookies are! If you are looking for a great milkshake recipe, you should give this one a try. If you are looking for other delicious flavor combinations, my Mint Chocolate Chip Milkshake recipe is another personal favorite you may want to check out.

Affiliate links included for your convenience. By purchasing through these links, I receive a small commission but you never pay a penny more. Thank you for supporting my blog.
Oreo Milkshake
Oreos are so yummy and so it was only fitting that eventually, I use them as inspiration for a milkshake!
This milkshake is creamy, delicious and the perfect combination of vanilla and chocolate with a yummy cookie crunch.
I am also totally loving my Chocolate Frappe recipe right now too.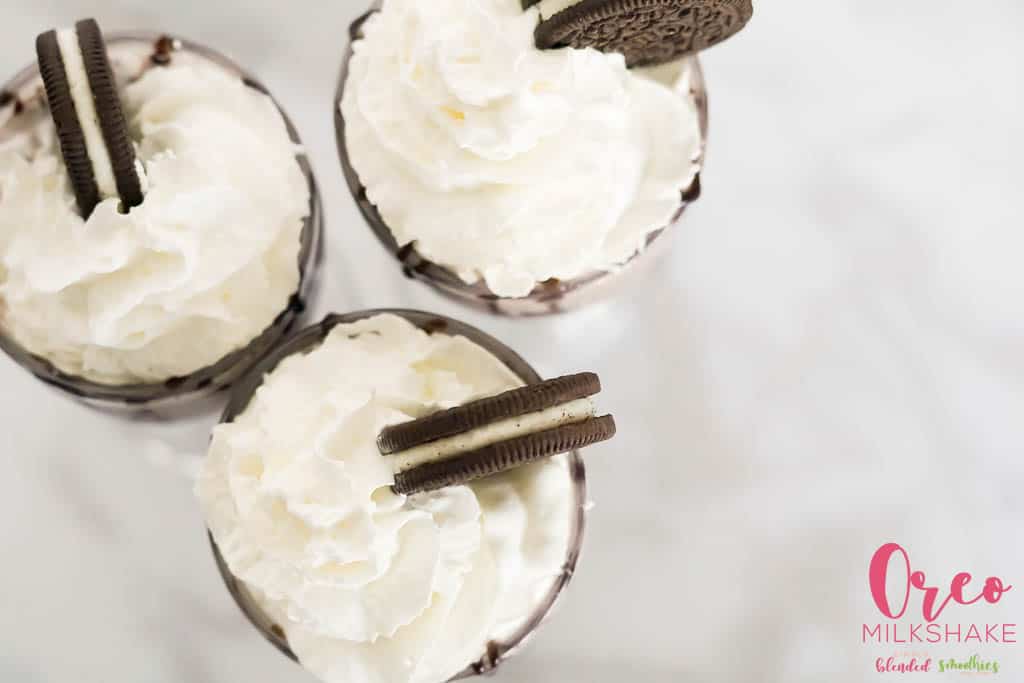 How do you make a thick shake?
The best way to make a thick shake is to use a lot of ice cream, don't add a lot of milk and don't overmix. Some people add ice to milkshakes, but you really don't need to do that. Just getting the right combination of ice cream and milk and you will have a nice thick shake without adding unnecessary ingredients.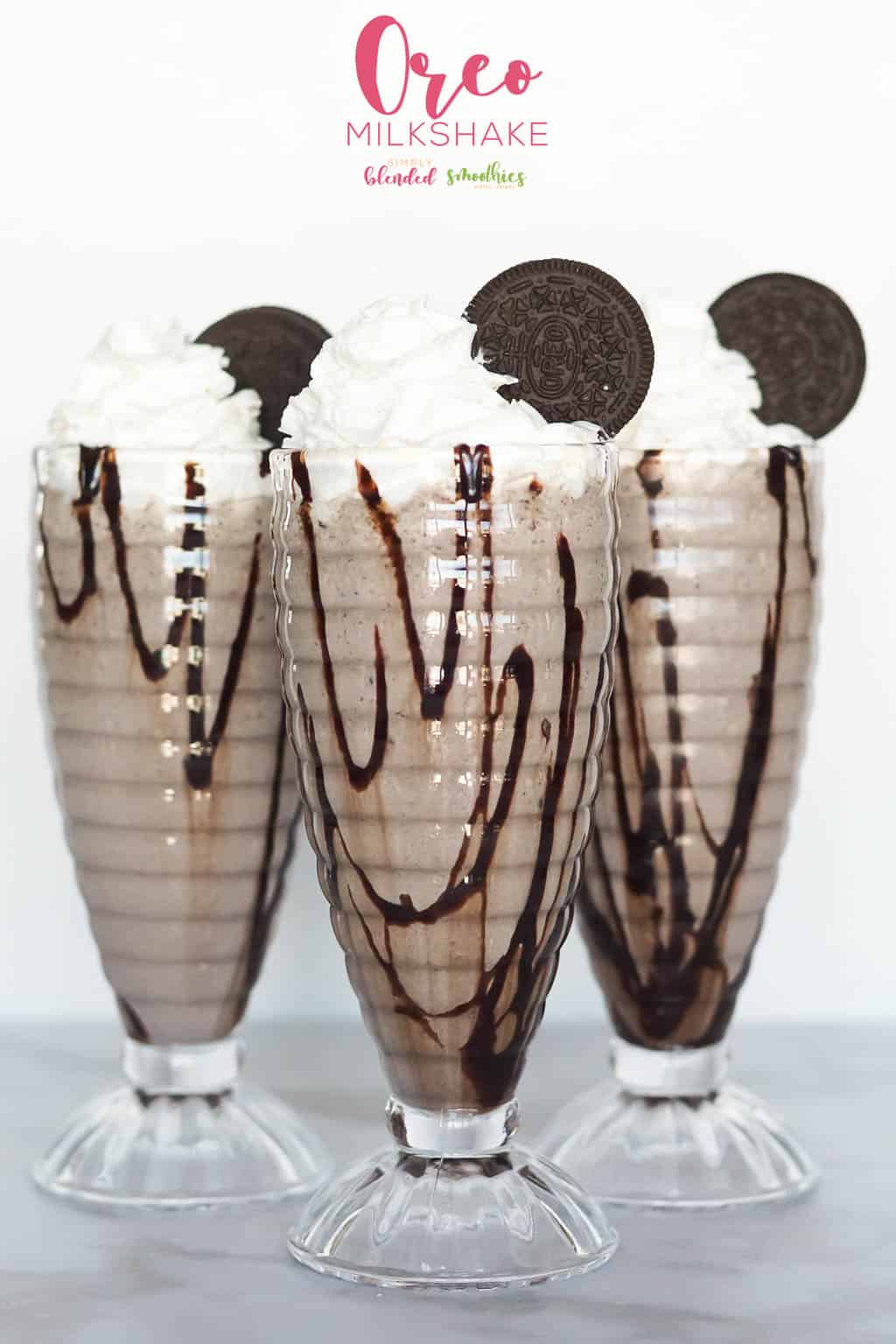 Can you use fake Oreos for an Oreo milkshake?
You can...but your milkshake will only taste as good as the ingredients used to make it. If you don't like the taste of the cookies you pick out, you won't like the taste of your milkshake. I personally love actual Oreo brand cookies so I only use those for this milkshake.
I also think that for my Nutella Milkshake you should use the brand name Nutella.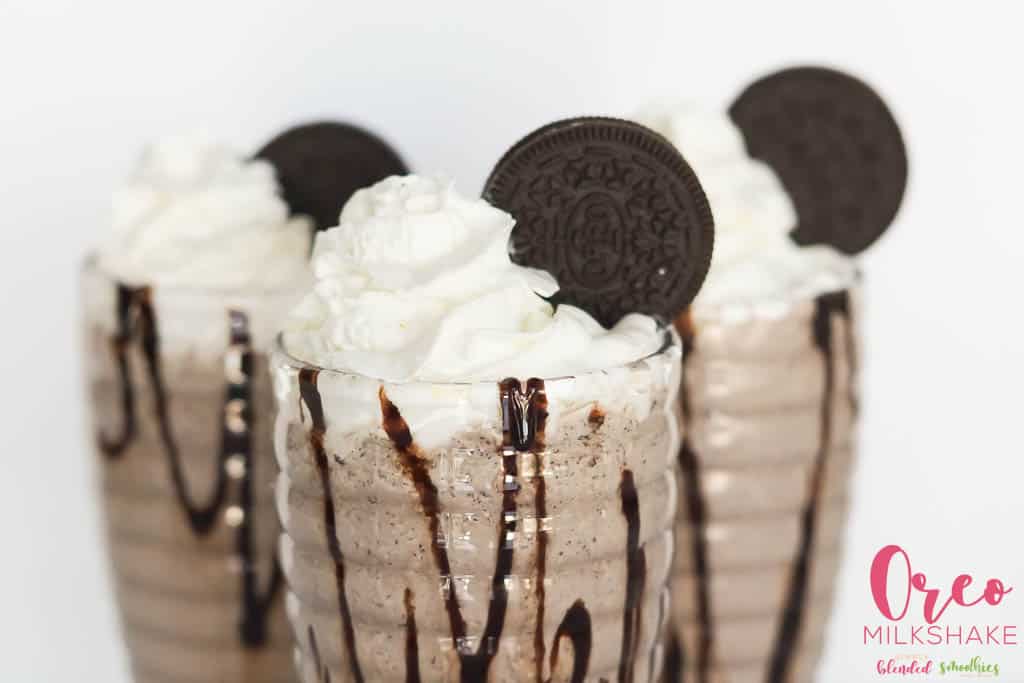 What is the best ice cream to use for a milkshake?
I love using ingredients that are as whole as possible. Whenever I need vanilla ice cream, I prefer to use Breyers because the ingredients are simple like cream and vanilla while many other ice cream brands have a lot of other unnecessary ingredients in their ice cream.
I find that the better the ingredients, the better the milkshake.
But the choice is yours as to which ice cream you use for this recipe.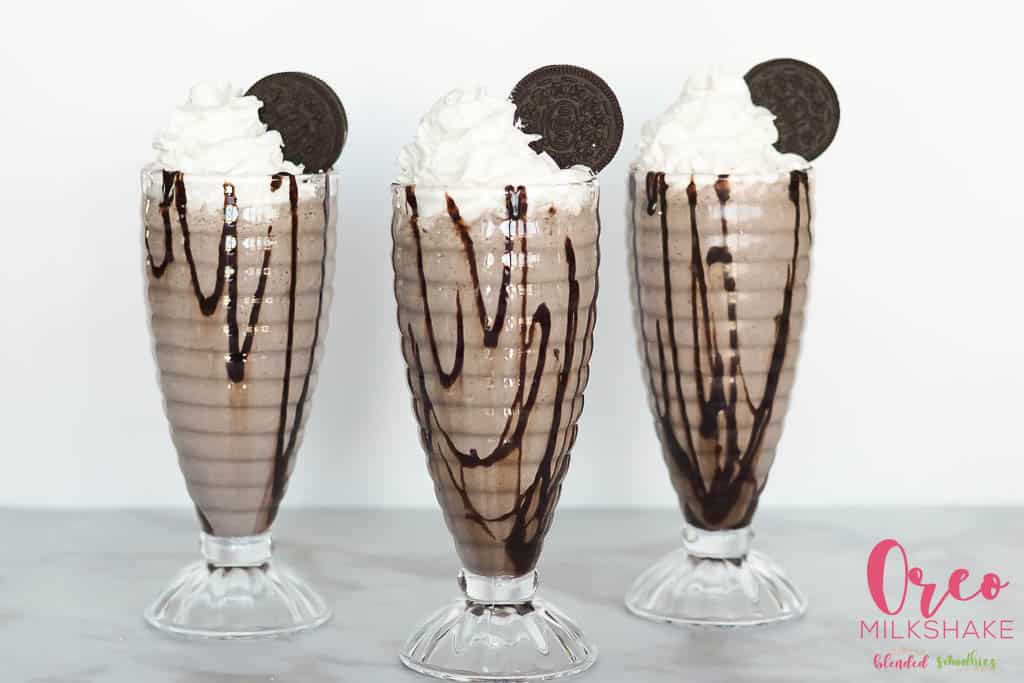 What blender is best for smoothies and milkshakes?
There are many blenders you can use for making smoothies and milkshakes, but I personally own the Vitamix 780 and think it is simply the best. I get smooth, consistent results every single time which is exactly what I want for all my smoothies! You can buy your own Vitamix 780 HERE.
If you are hoping to make a milkshake and keep any bits and pieces in it, I do not recommend using a blender. I recommend snagging this milkshake maker because of its good ratings and reasonable price: Classic DrinkMaker.
It is not a commercial milkshake maker, but it gets the job done at a fraction of the cost and is better for making milkshakes then a blender if you want to keep the integrity of color and if you want a thicker shake.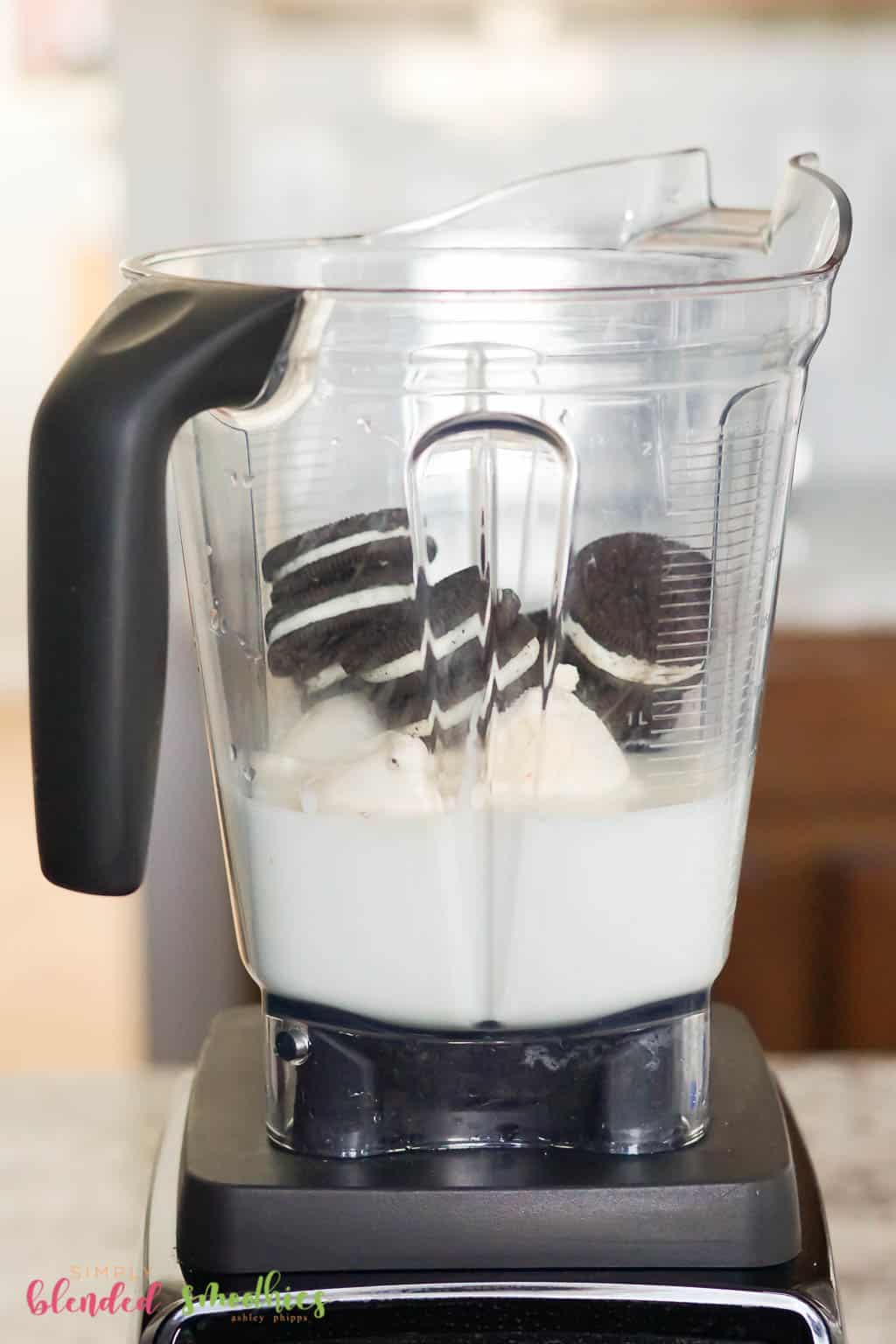 Since I was ok blending this milkshake until smooth, and I didn't particularly need bits, I decided to just use my blender for this milkshake today! But you can use whichever you prefer.
Alright, are you ready to get going? This milkshake will blend together in just a few minutes and I love that I almost always have these ingredients on hand to make it.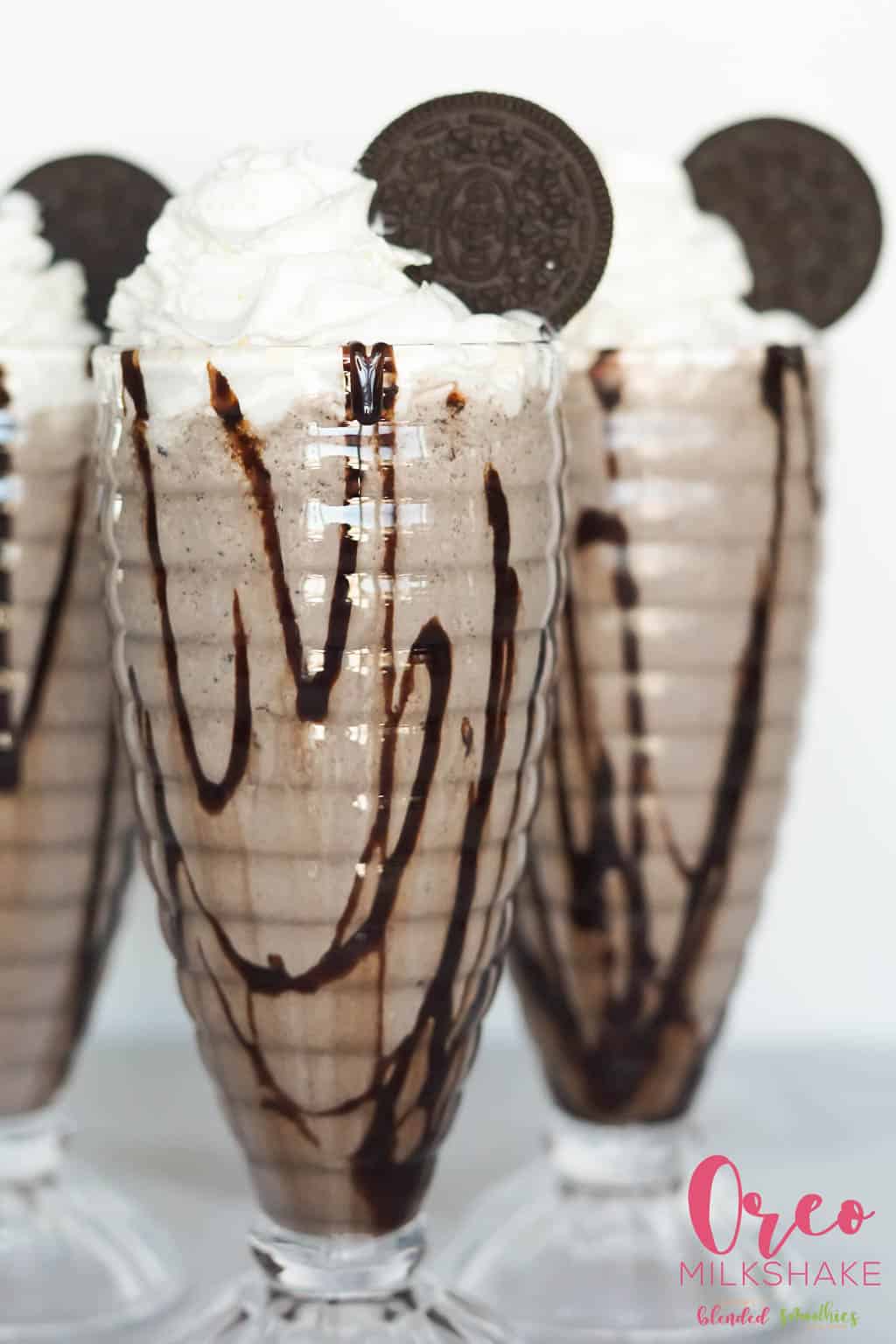 How to make an Oreo Milkshake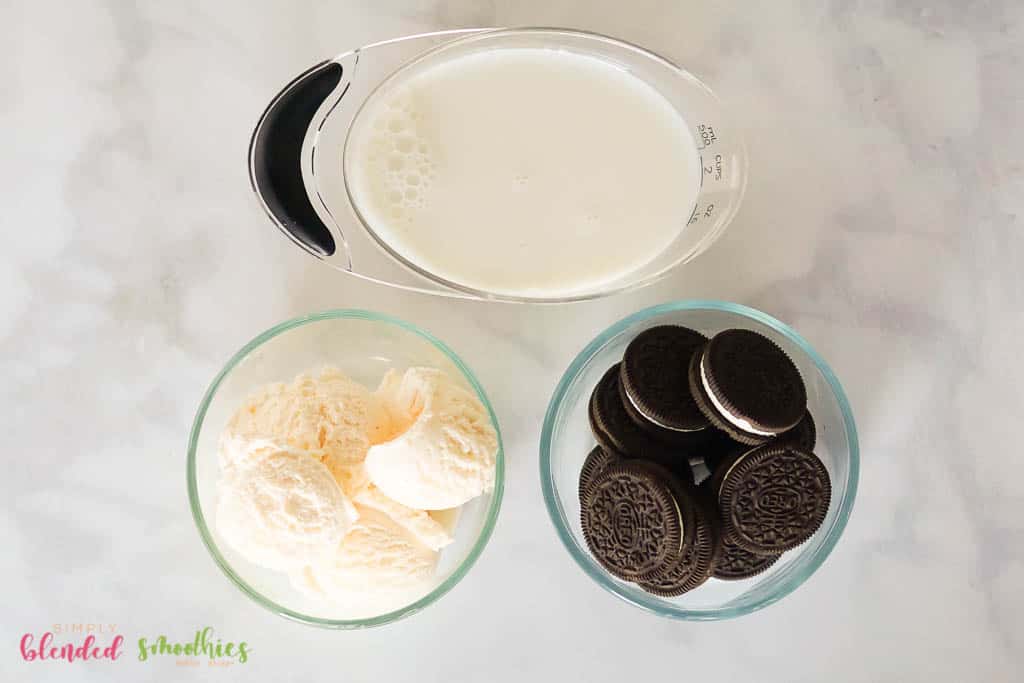 Ingredients:
14 scoops Vanilla Ice Cream
12 Double Stuffed Oreos
1 cup Milk
Directions:
Place all of your ingredients into your blender.
Blend until smooth.
Top with whipped cream, chocolate drizzle, and an Oreo cookie if desired.
Serve immediately.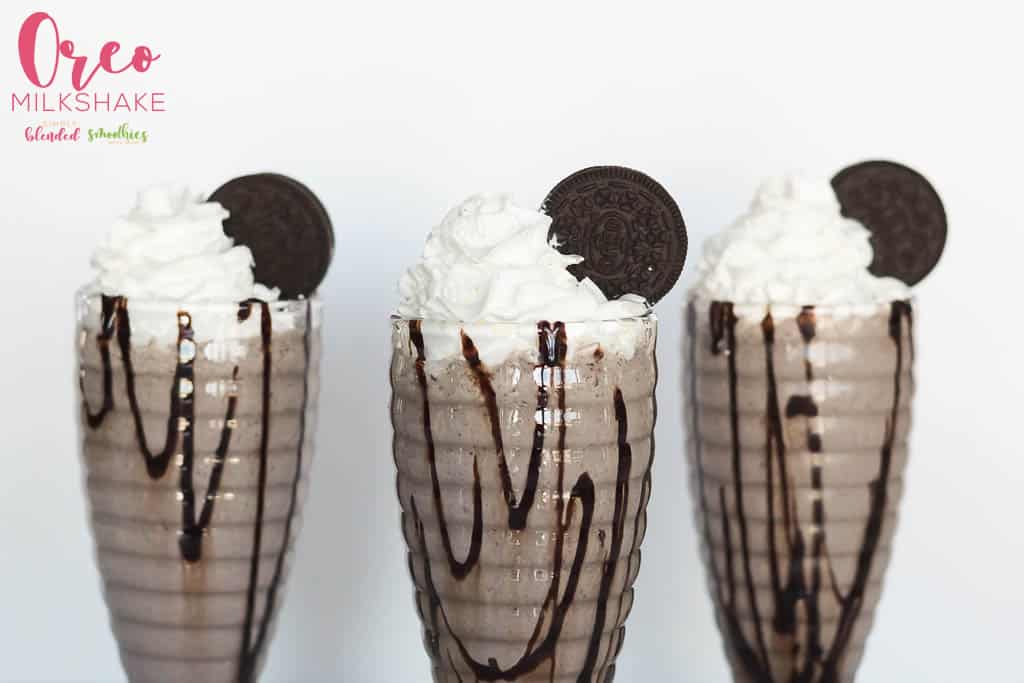 Snag the printable recipe below:
You might also enjoy these milkshake recipes: