This delicious and easy to make Mango Banana Smoothie is the perfect way to start your morning with a tasty and healthy smoothie. Much like my Healthy Mango Smoothie, but complemented with a fresh banana flavor, this healthy smoothie is a delicious smoothie we love to make in our house. Keep reading for the full recipe.

Affiliate links included for your convenience. By purchasing through these links, I receive a small commission but you never pay a penny more. Thank you for supporting my blog.
Mango Banana Smoothie
You all know I love making smoothies and trying and testing out new smoothies is one of my favorite things to do! I am a big fan of mangos in smoothies and this mango banana smoothie is just the perfect combination of fruits for a smooth and creamy healthy smoothie.
But first, let's answer a few questions you may have.
Is banana and milk smoothie good for you?
A banana and milk smoothie can definitely be good for you, but it depends on what else you put in the smoothie. If you just use bananas and milk, then yes, it is definitely good for you because bananas and milk are healthy.
However, if you add sugar, sherbert, ice cream or anything similar, the smoothie isn't really healthy or good for you anymore.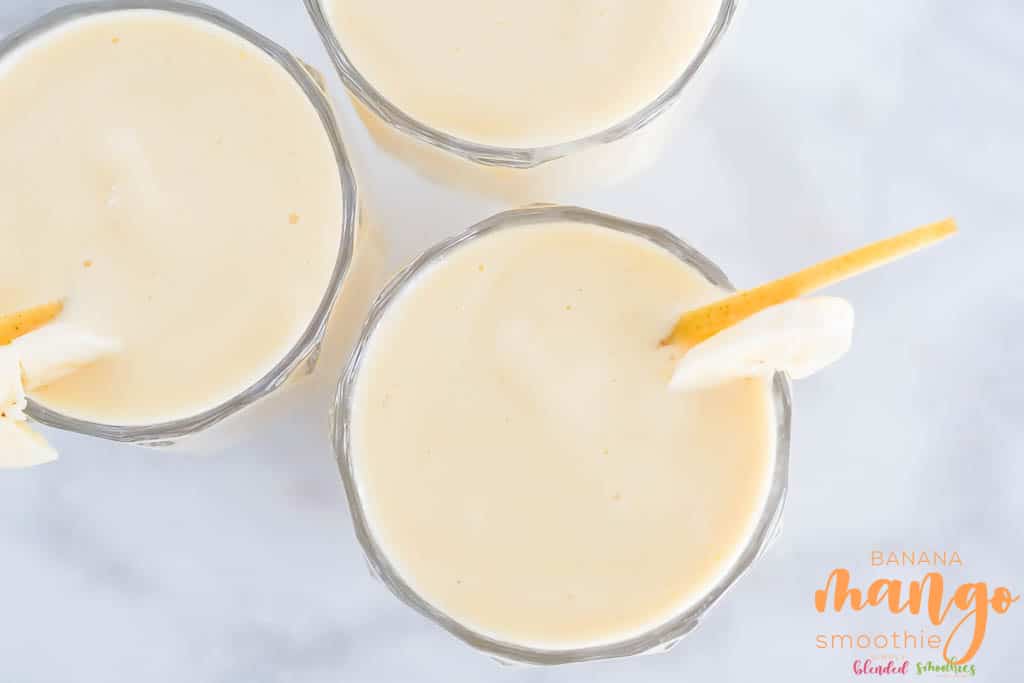 Does mango and orange go together?
Mango and orange are one of my favorite combinations! If you want to add orange to this mango banana smoothie, feel free to! But I suggest trying this smoothie as-is first!
Are mango shakes healthy?
As long as you use healthy ingredients, mango shakes are healthy. Although, I typically like to call healthy drinks like this smoothies, and I typically call shakes recipes that involve ice cream and are sweet, and probably not healthy. However, this recipe that I am sharing with you today is healthy!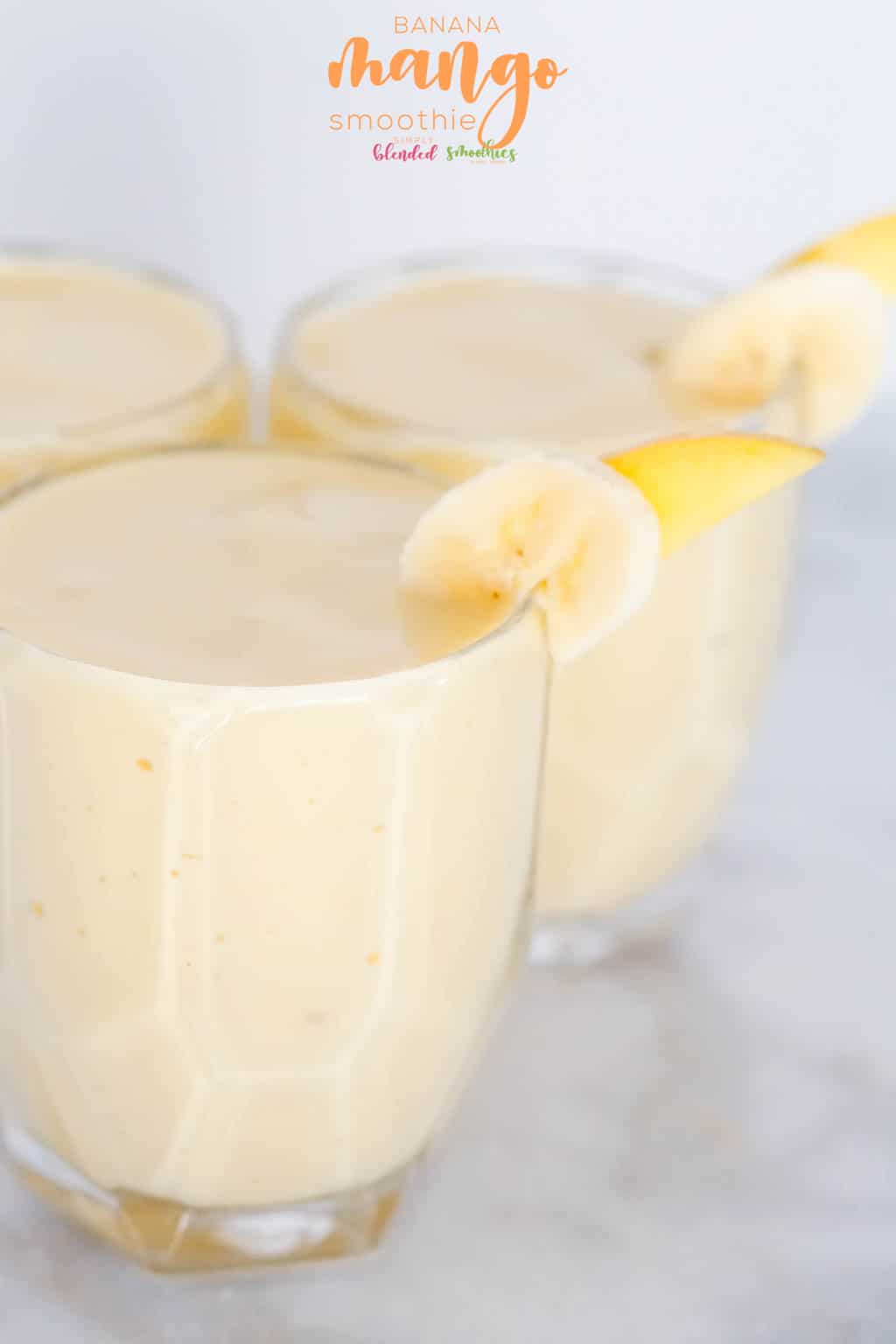 What are mango banana smoothie benefits?
Mango banana smoothies can be super healthy and provide a lot of nutritional benefits. Mangos are high in fiber and vitamins while being low in calories. Bananas are a great source of potassium and magnesium. So a mango banana smoothie can provide you with a ton of nutritional benefits which is a great way to start your morning.
Can you make a mango banana smoothie without yogurt?
Yes, you sure can! In fact, this recipe does not contain yogurt.
Yogurt can help make smoothies creamy, but mangos and bananas both are some of my favorite fruits to help smoothies be creamy. So while you can definitely add yogurt in your smoothie for nutritional benefits, you can also leave it out and you will still have a smooth and creamy smoothie.
What blender is best for smoothies?
There are many blenders you can use for making smoothies, but I personally own the Vitamix 780 and think it is simply the best. I get smooth, consistent results every single time which is exactly what I want for all my smoothies! You can buy your own Vitamix 780 HERE.
Alright, are you ready to get going? This smoothie will blend together in just a few minutes and I love that I almost always have these ingredients on hand to make it.
This smoothie is a personal favorite, and I love that I can keep the ingredients on hand at all times!
Ready for the recipe? Here we go: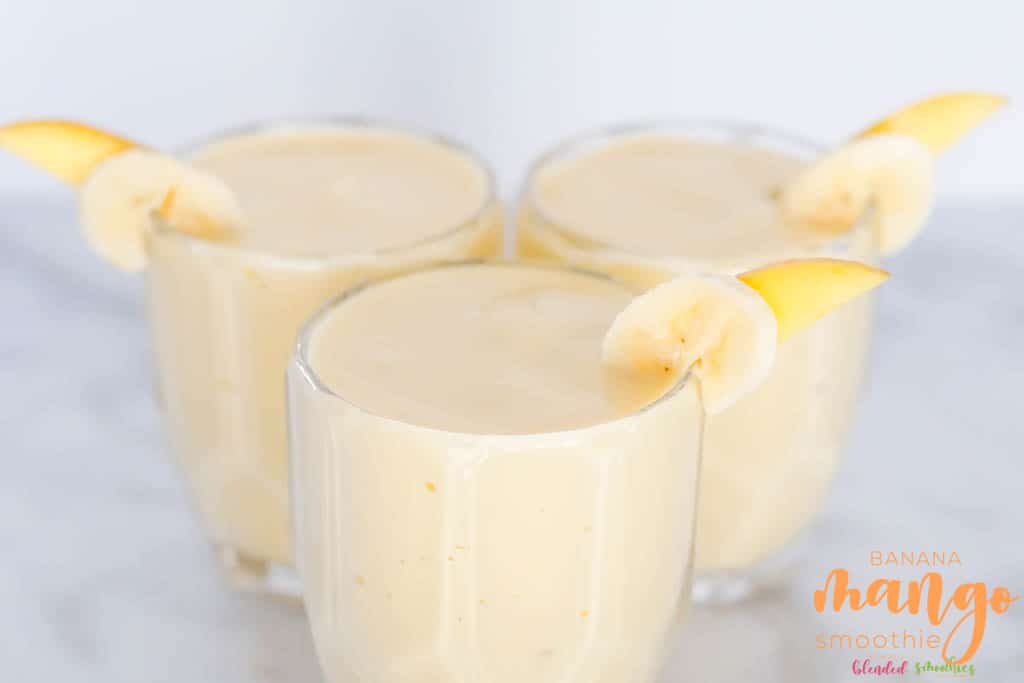 Mango Banana Smoothie Recipe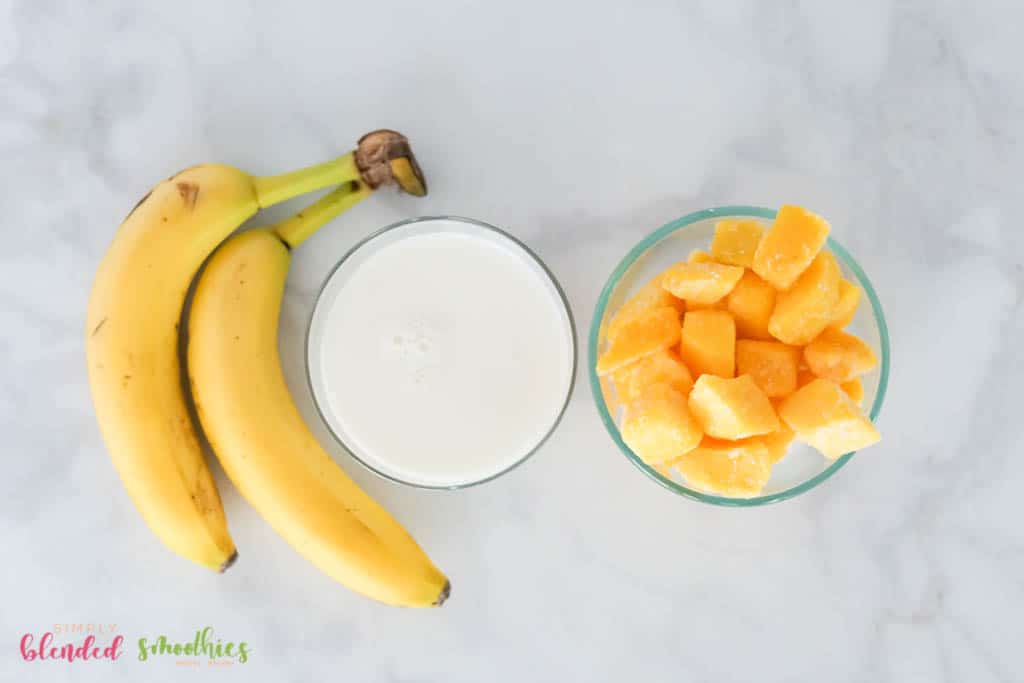 Ingredients:
2 cups frozen, cubed Mangos
2 frozen Bananas
2 cups Milk
Directions:
Place all of your ingredients into your blender.
Blend until smooth.
Top with fresh bananas and mango slices if desired.
Serve immediately.
Snag the printable recipe below:
You might also enjoy these recipes too: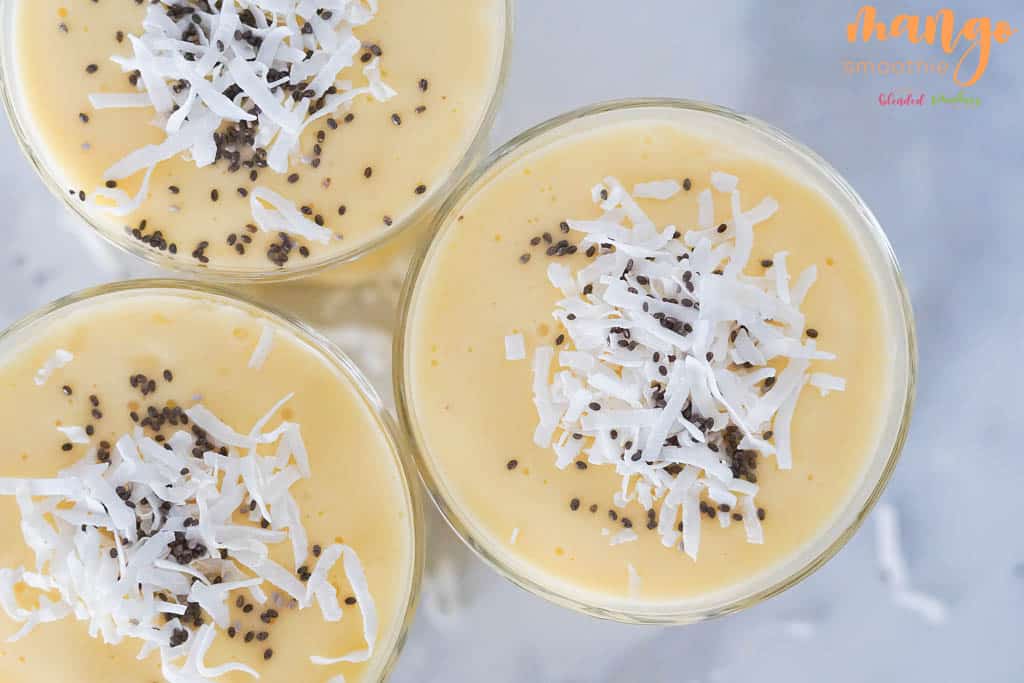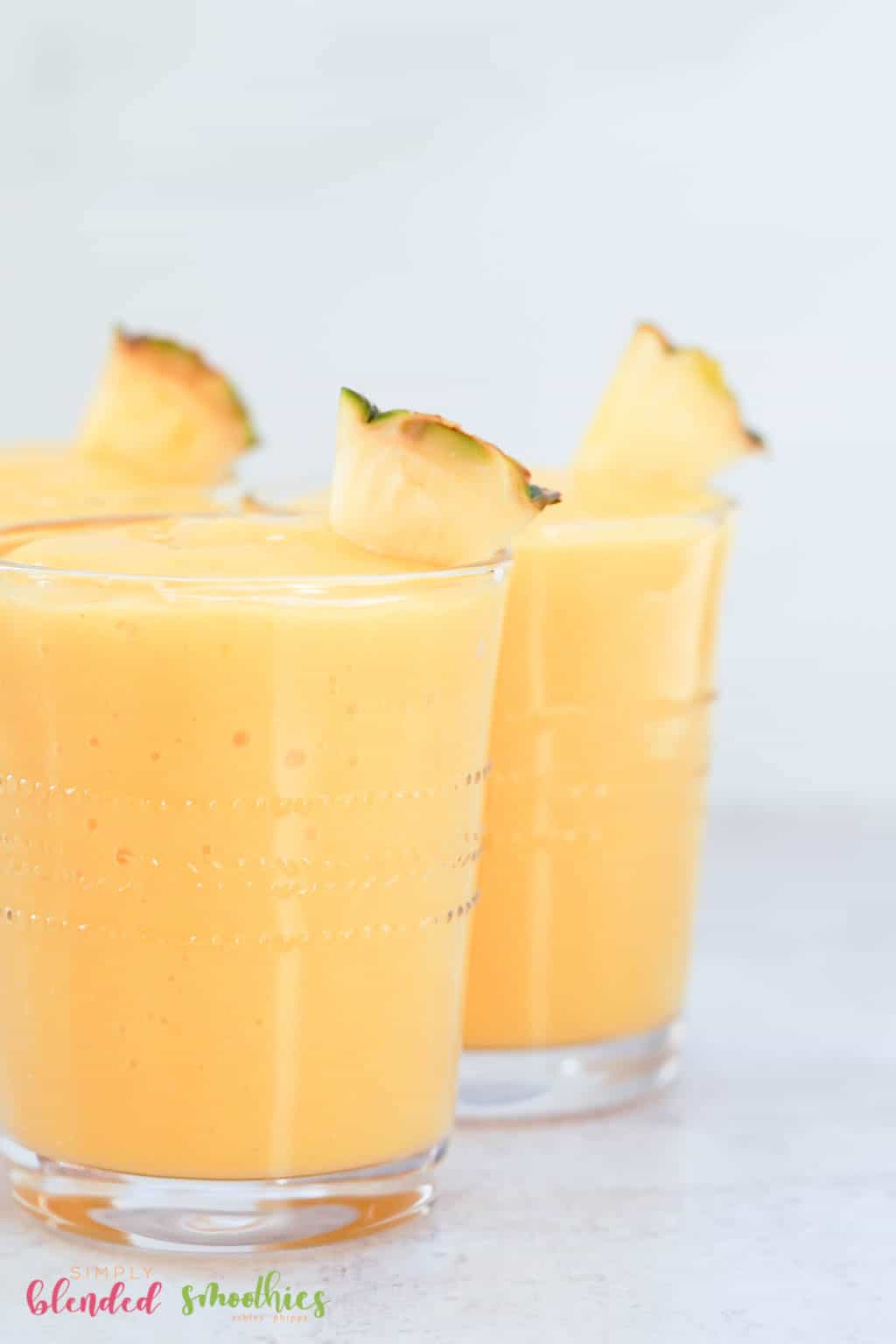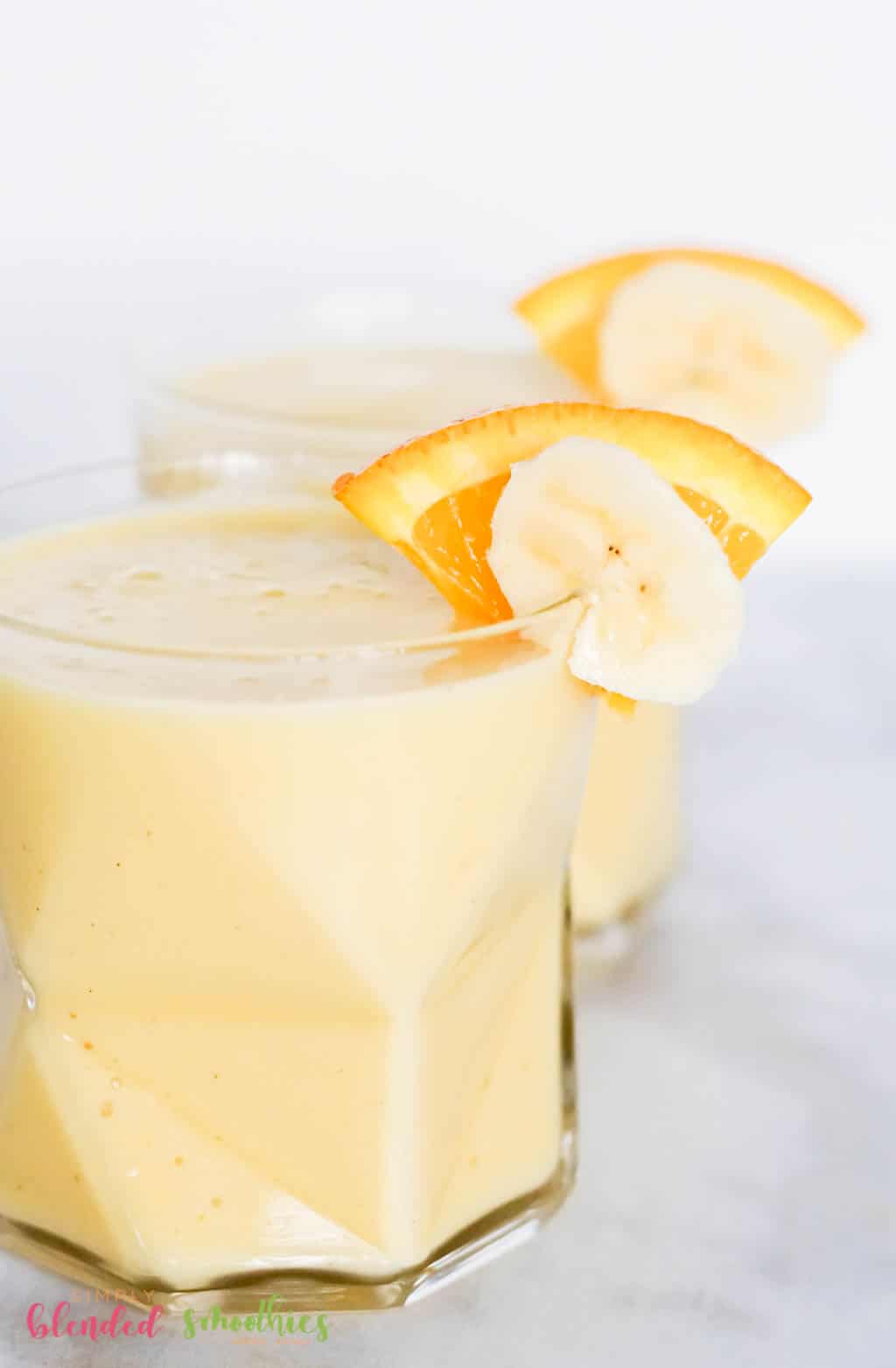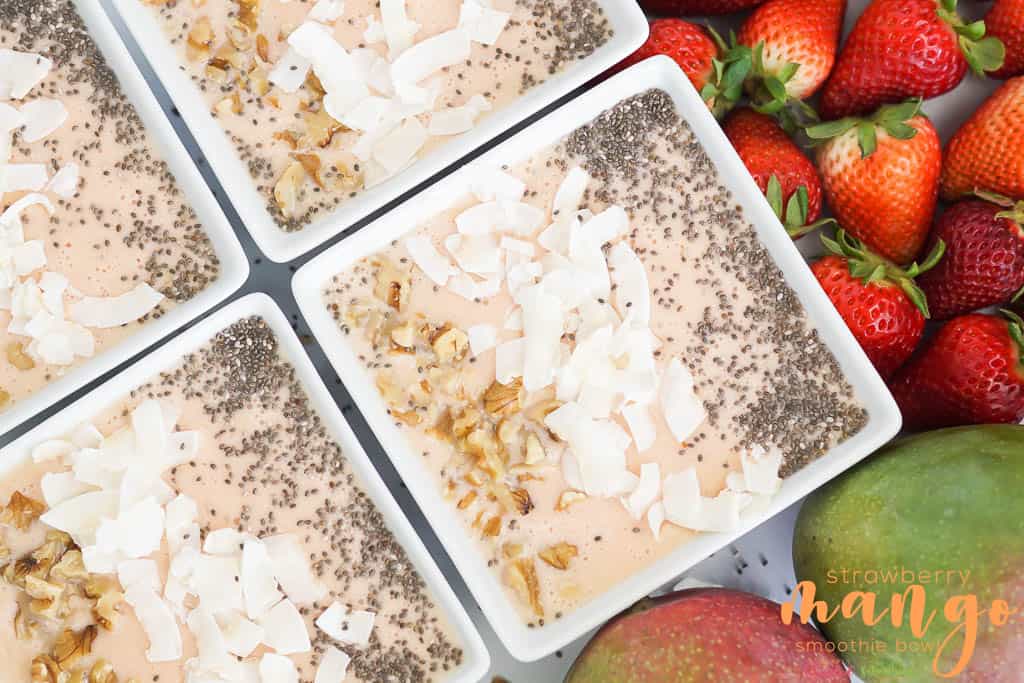 Strawberry Mango Smoothie Bowl